Details of Bronze Horse Statue
This life size outdoor horse statue is a well-made bronze animal sculpture, this sculpture whether craft or modeling is very exquisite, loved by many customers. This sculpture is a very popular bronze jumping horse sculpture, its front hooves raised high, only two back to support the entire body.
This design could fully display the handsome horse and the courageous scene when jumping. However, this sculpture also tests the professionalism and design ability of the sculpture artist. Only by finding the right support point and perfect angle could this jumping horse sculpture be securely fixed on the base and ensure safety. If you are interested in the process of making this sculpture, please contact us for a consultation.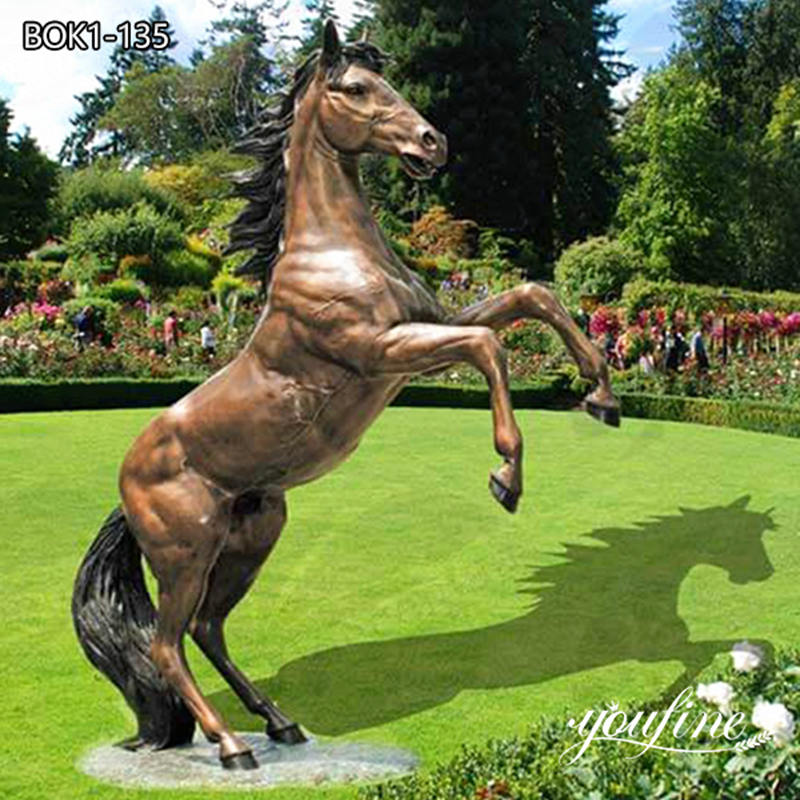 How To Cast a Beautiful Bronze Horse Sculpture?
This
bronze horse sculpture
is usually cast by YouFine's top artists using the lost wax method, and we take great care in shaping the details of the sculpture during the casting process. On the one hand, a life-size bronze horse sculpture requires a clay mold, and a realistic clay mold is the key to success. On the other hand, we build sandboxes and wax shells to maximize the detail of the sculpture. No matter what the process is, our top masters take their work very seriously and keep modifying the details to achieve the best result.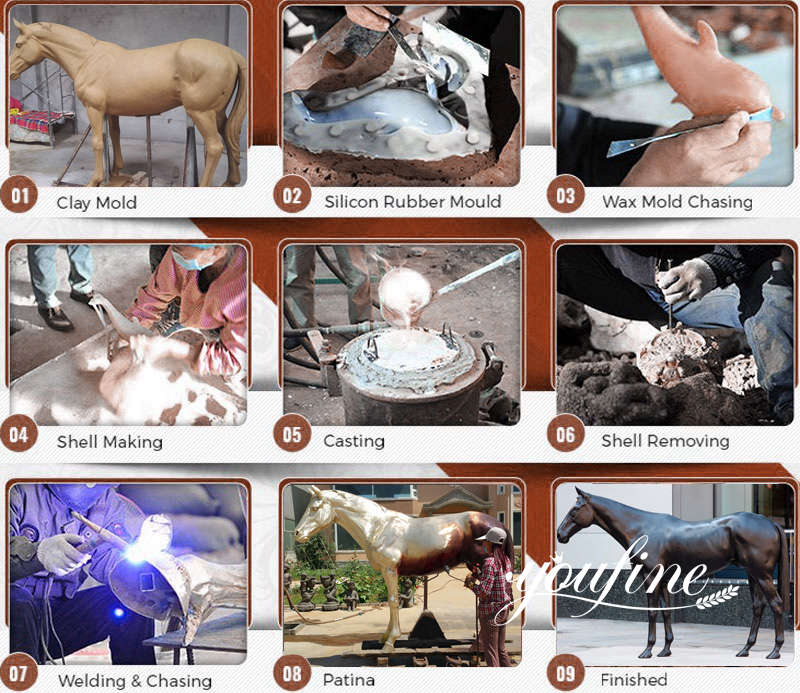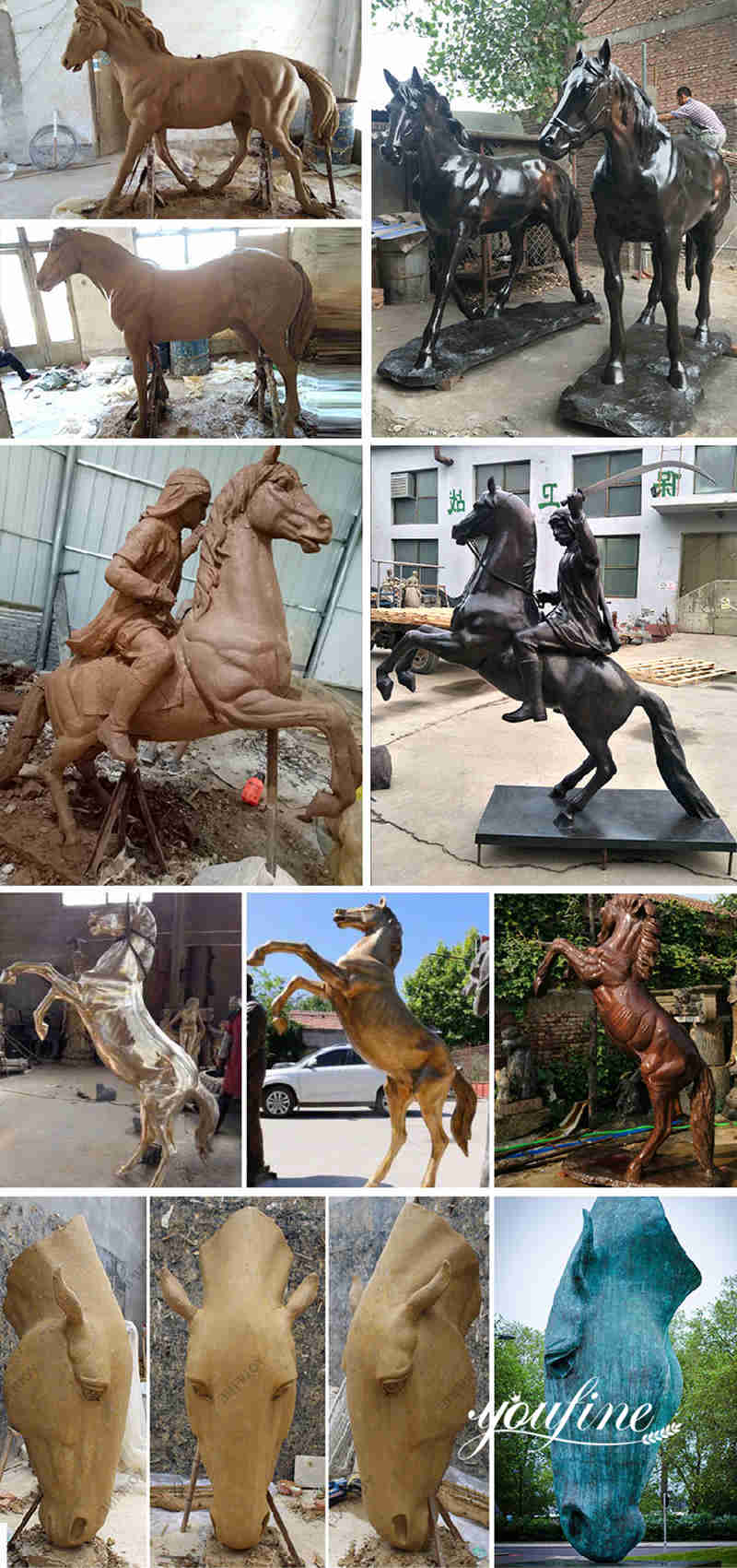 The Bronze Sculpture Patina Revealed
T
his bronze horse statue tark
ov is a classical-style sculpture, its color is close to the realistic horse, and it looks very realistic. patina method. Before patina, the sculptures need to be polished and trimmed to a certain degree, and different colors need to be mixed with different chemical potion formulas. More often than not, our professional patina artists control the temperature, technique, time, etc. to achieve the desired color effect. The final color of the chemical patina sculpture is revealed from inside the bronze, the color is crystal clear, and beautiful veins could be seen on the surface of the sculpture. In general, the patina effect is significant for the finish of the sculpture.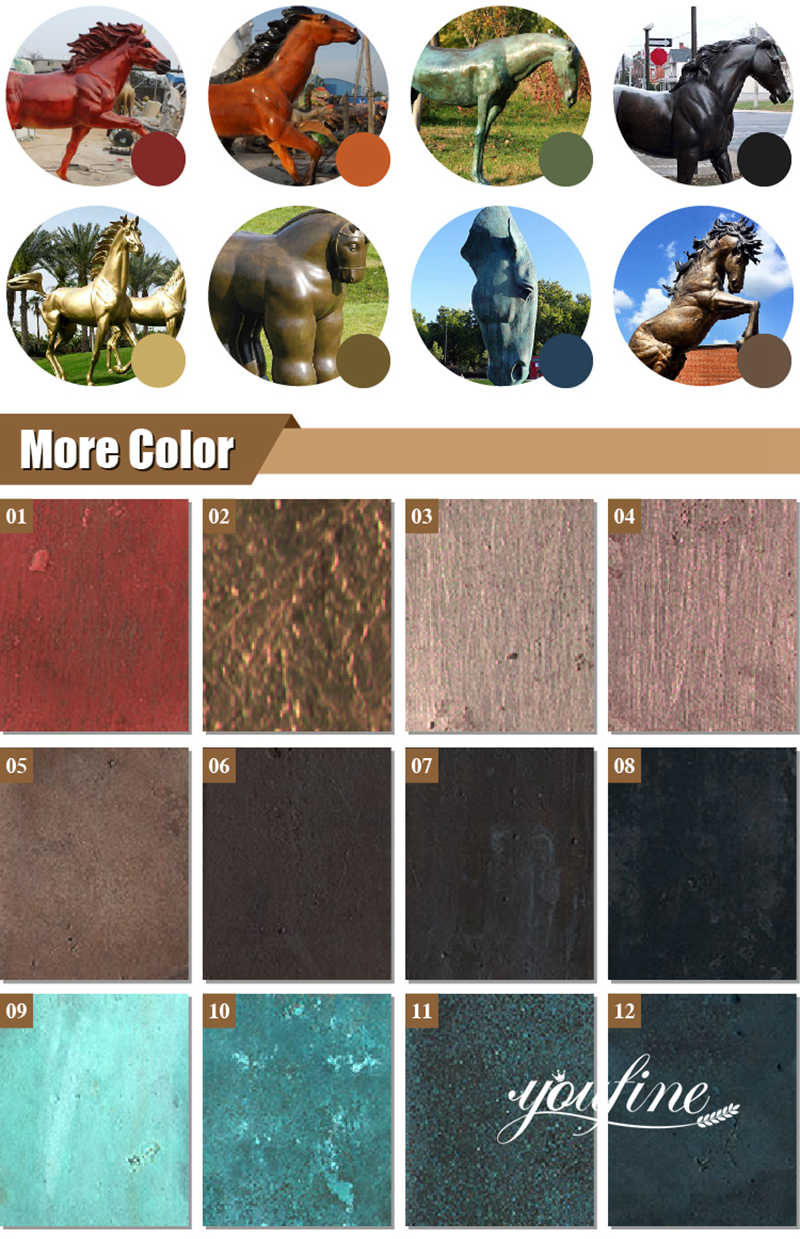 More Options for Bronze Horse Statues 
YouFine has many years of experience in bronze casting, and after years of innovation and design, we have many models of bronze horse statues. These models represent a huge number of customers who have purchased bronze horse statues from YouFine and today more and more customers come to YouFine to buy beautiful sculptures in different materials.
We are a strong sculpture supplier and could offer our customers a wide selection of colors, sizes, materials, and shapes, and the YouFine team could do its best to meet their needs and create the best quality bronze sculptures for them.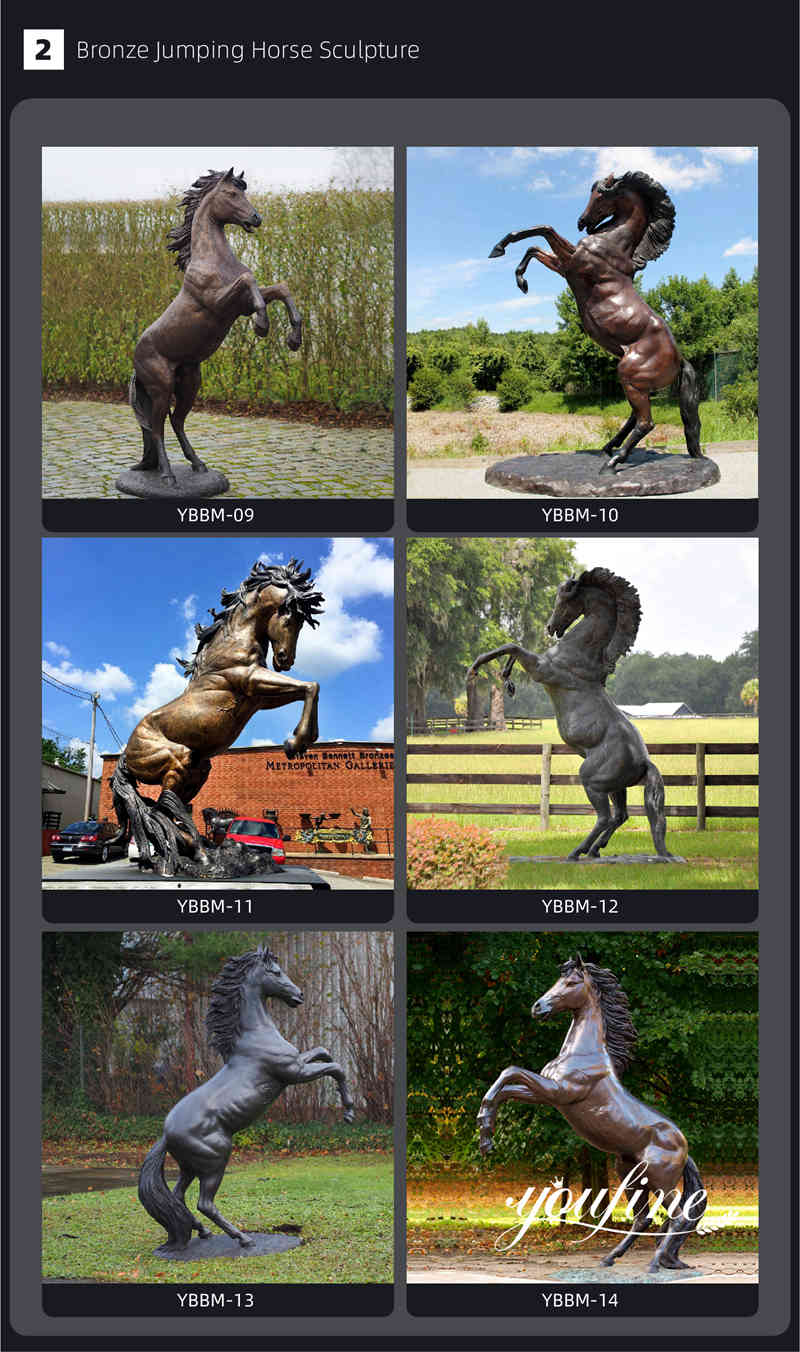 Our large outdoor horse statue has high artistic value and collector's value. We believe you could feel the beauty of each sculpture, let these beautiful sculptures accompany you and your family to spend a pleasant time.