This white marble fireplace is a classic style of YouFine, and it has been sold well for many years, and has been sought after by most customers. The fireplace is an indispensable item in the home. It could be the activity center of the whole family, a place that could bring warmth to people and shorten the distance between people.
YouFine has provided high-quality marble fireplaces to customers from different countries for 40 years, so we have rich experience to serve you.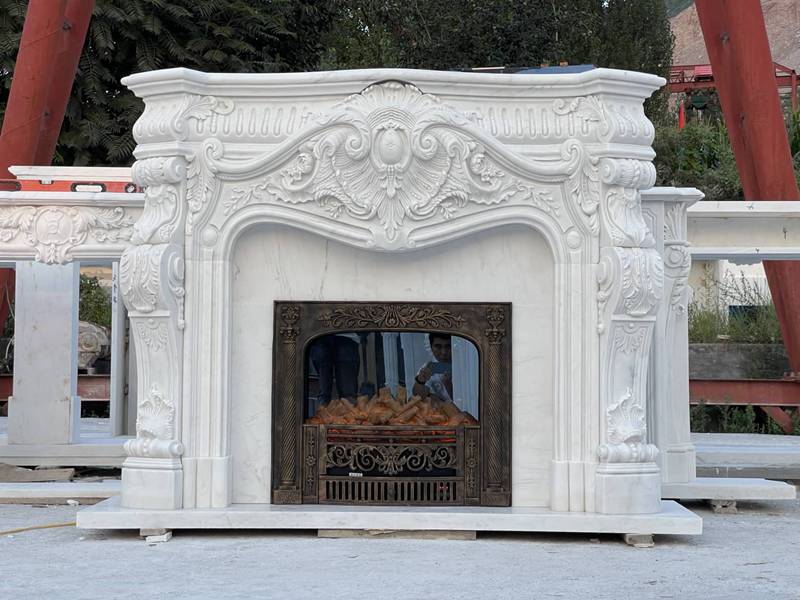 Grade-A Natural Marble Material
YouFine's fireplaces all use high-quality natural marble, and only provide customers with high-quality marble sculptures. Natural marble has enough hardness, so the service life of the fireplace is very long. At the same time, the marble is soft enough to carve fine lines.
The artists kept the natural lines on the marble, so there are no two marble fireplaces that are exactly the same, endowing the whole sculpture with a natural beauty.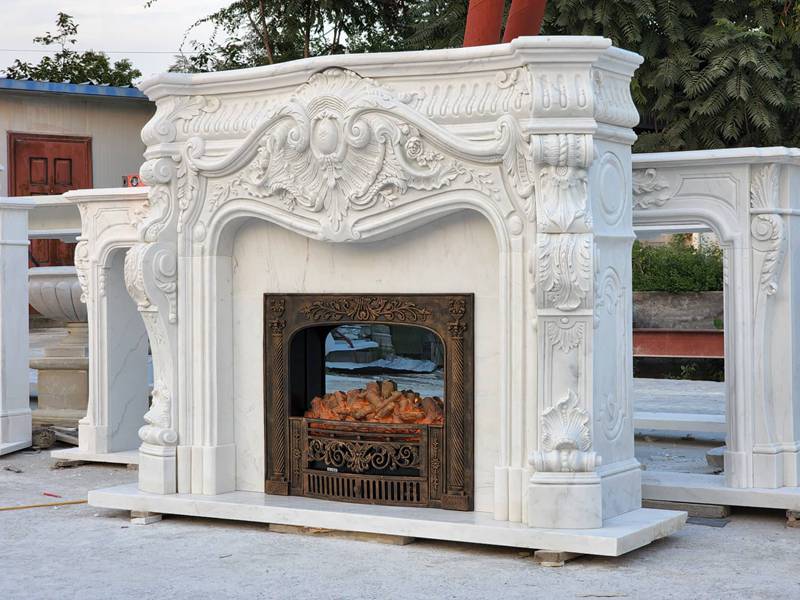 Professional Carving Technique
The artists that YouFine cooperates with have superb carving techniques, and they could perfectly carve out pieces of art with the tools in their hands. Every line is based on the artists' decades of carving experience, so every carving detail of this white marble fireplace has stood the test.

Spot Showroom
YouFine has its own marble fireplace spot exhibition hall, which displays YouFine's hot-selling hand-carved marble fireplaces that are in stock. YouFine welcomes every customer who comes to visit with open arms, and welcomes customers at any time. If your construction schedule is urgent, we are honored to provide you with spot marble fireplaces, saving you precious construction time.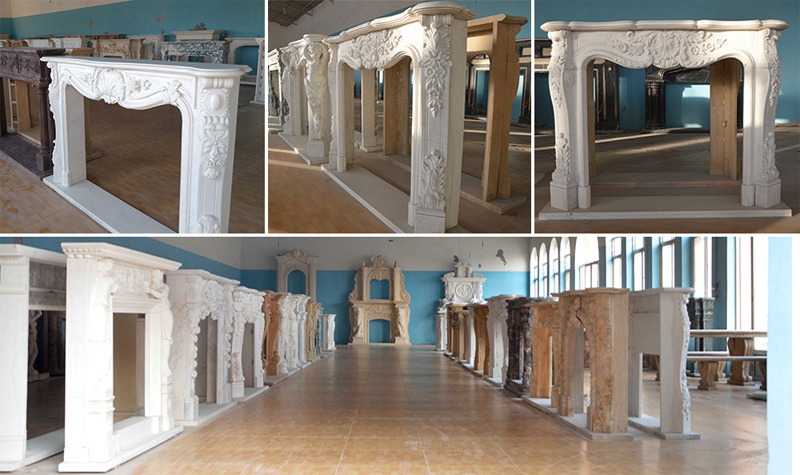 More Choices
More styles are waiting for your choice, please feel free to contact YouFine, professionals would provide you with catalogs and prices of marble fireplaces.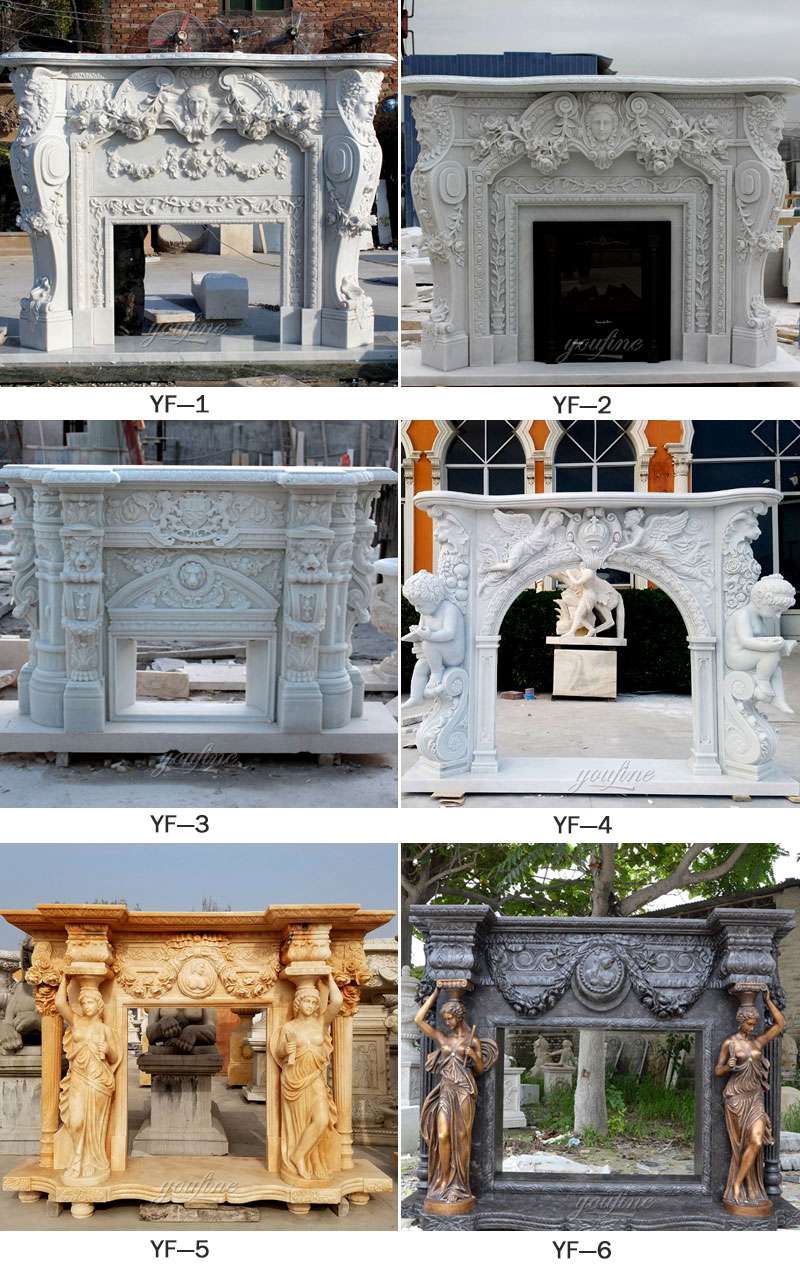 With 40 years of production experience, YouFine has enough confidence to provide you with a good shopping experience and looks forward to a perfect cooperation with you.