Bronze Mermaid and Dolphin Sculpture Introduction
Everyone has heard the legend of the Little Mermaid in fairy tales. Many customers like the little mermaid although the role does not exist. Then our top artists could help you achieve this desire. It would be admirable to have the cute bronze mermaid and dolphin sculpture in your home or your garden.
Bronze Mermaid Sculpture Details
What you could see is that the beautiful bronze mermaid is holding a dolphin sculpture in her huge, they are natural, just like playing in the water, very vivid and pretty. Our artists gave them life, so it is like a piece of art, whether it is placed in the garden or swimming pool is very amazing.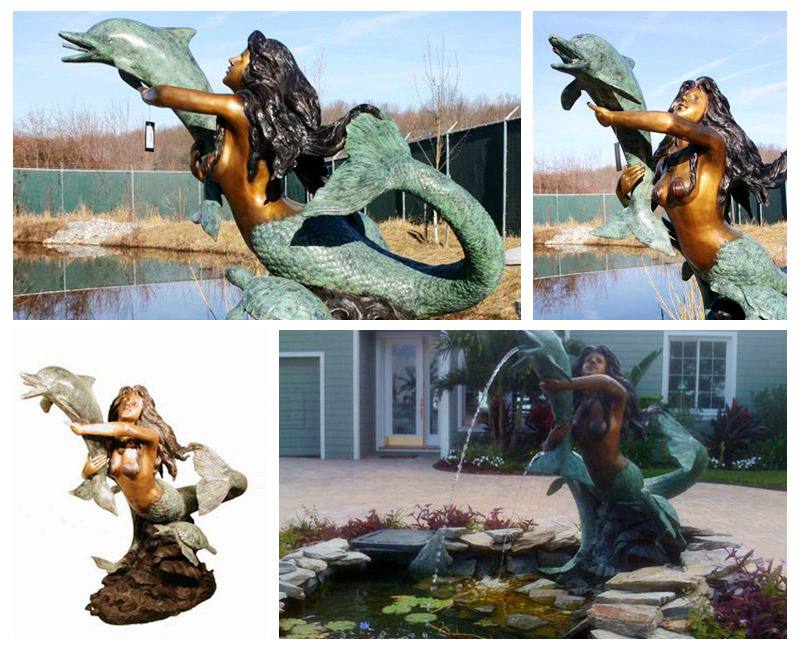 High-Quality of Bronze Sculpture in YouFine
First of all, all of our mermaid bronze statues are made of high quality bronze material.
Secondly, both the shaping of the clay mold and the casting of the bronze sculpture are carefully put in by experienced professional sculptors. They have been dedicated to making bronze sculptures for more than 20 years, creating the most attractive sculpture artworks with their hearts.
The quality of our sculptures could be guaranteed, while the price is competitive.
Customized Bronze Mermaid Sculpture on Request:
1. In order to make the mermaid bronze statue more vivid and realistic, our artist first makes a 1:1 clay model.
2. the sculptor makes a wax model based on the clay model.
3. our master bronzers make a bronze casting based on the existing wax model.
4. complex processes such as surface treatment and coloring are performed.
It is worth mentioning that we would modify the model according to the customer's idea until the customer confirms it.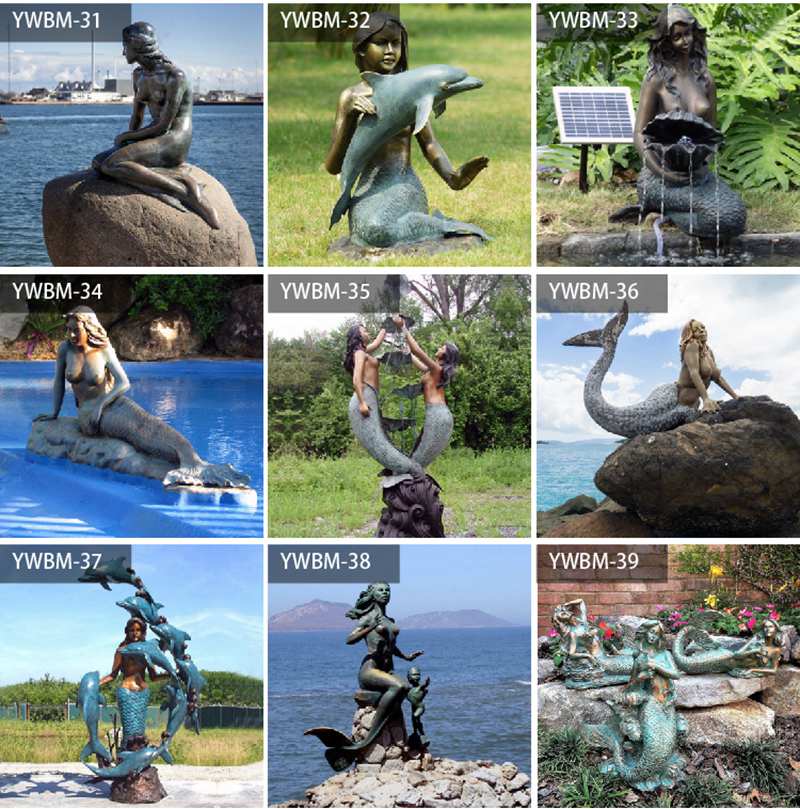 Good Feedbacks from Clients
YouFine has become friends and partners with many clients who love sculpture art. More and more customers would share pictures or group photos of the installation of the sculptures they ordered to show their satisfaction.
This has been YouFine's goal all along, to spread sculpture art to every corner of the world. We sincerely hope that YouFine's
bronze sculptures
would bring more beauty to your life.
Contact us for Prices
Many people may say that mermaids have no soul. They are as ruthless as sea water. Their voices are usually deceptive like their appearance, but their beautiful appearance will still capture our hearts. If you want to buy a unique
mermaid sculpture
, then contact us for the price.