A Story About a Bronze Mermaid Sculpture
This is a popular bronze mermaid sculpture in our gallery.The mermaid is a mysterious aquatic animal with a human fishtail that lives in the waters of the ocean and is often found in fairy tales, myths, magical novels, metaphysical novels or ancient legends, as well as in historical books, and is a famous artistic image.
Bronze Mermaid Sculpture Detail
Our client loved the image of the mermaid so much that we customized this bronze sculpture of a mermaid sitting on the reef looking up at the sky, with a perfect fishtail, long flowing hair and a beautiful look that is impeccable and all made of fine bronze.
A Variety of Bronze Mermaid Sculptures to Choose From
Even if mermaid creatures don't actually exist, they exist in the sculptural world and are very popular in the sale of our products. We also have more bronze mermaid sculpture styles to choose from, so please contact us if you need one.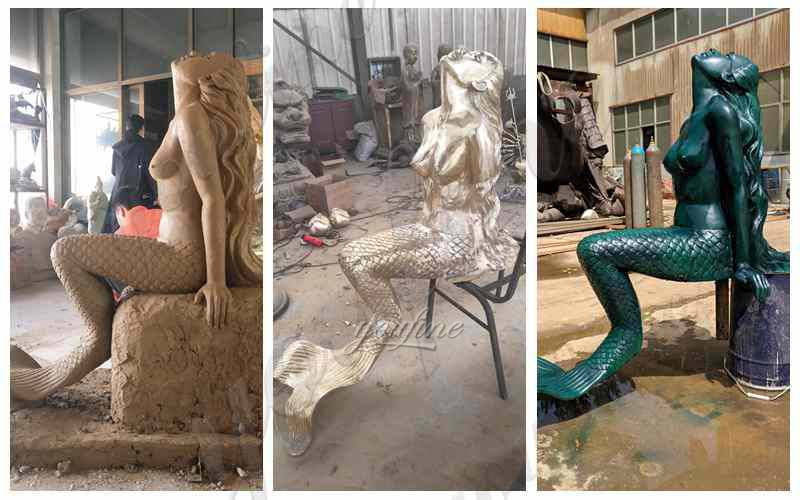 Professional Clay Moulding Studio
In order to make the 
bronze mermaid statue
more vivid and realistic, our artist should first make a 1:1 clay model. Next, the sculptor makes wax molds from clay molds. Third, our bronze masters cast bronze from existing wax molds. Next, a surface treatment and stain is applied. Finally, pictures of the finished bronze mermaid statue were sent to the client for final inspection.
Feedback from Customer
This is real feedback from YouFine's customer: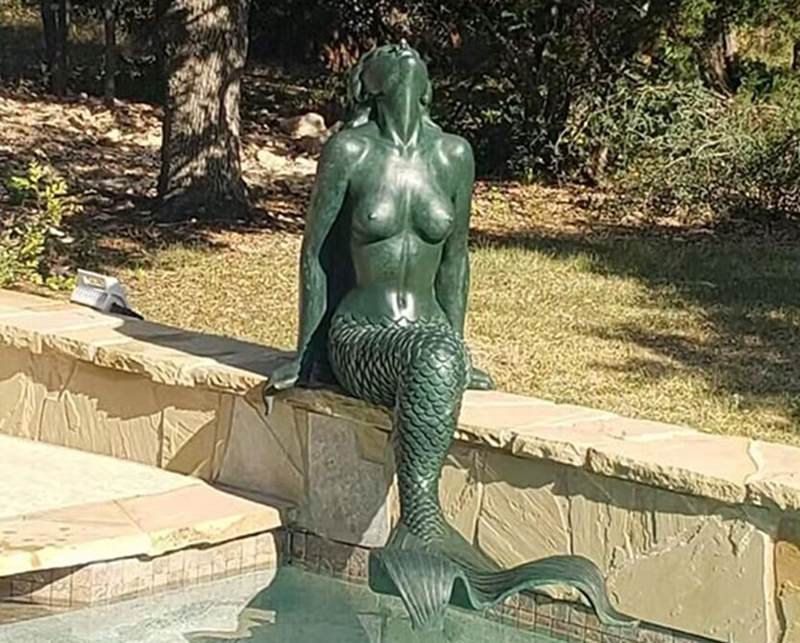 How do I get a price?
We have a message board and contact information at the bottom of our page, you could leave a message telling me what style you like, or you could call us at 86-13938480725 or email us at info@you-fine.com and our staff will contact you promptly for a quote, we'd love to hear from you.