Bronze Mermaid Sculpture Detail
No one could resist such a beautiful bronze mermaid sculpture, it is really exciting. Our bronze mermaid is sitting on a rock and looking up at the sky, the tail is naturally drooping, very beautiful.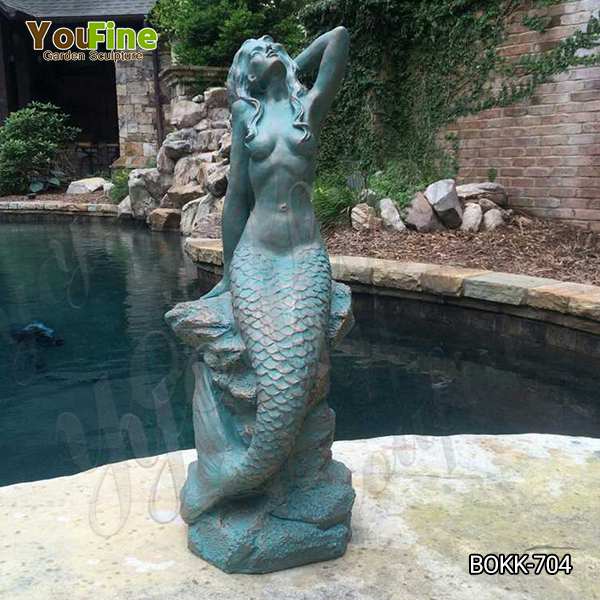 Accept Custom Bronze Mermaid Sculpture
All of our bronze mermaid sculpture products could be customized. No matter what size or color you have, you could tell us. We have professional designers who could design the best plan for you.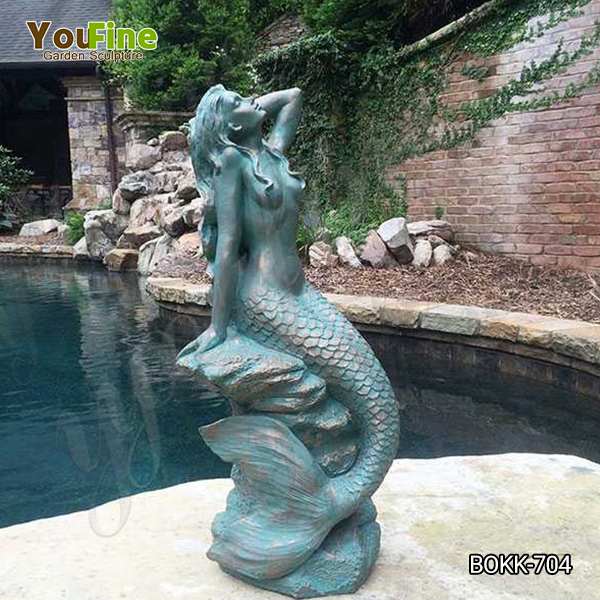 Professional Clay Mold Studio
In order to make the bronze mermaid statue more vivid and realistic, our artist should first make a 1: 1 clay model. Second, the sculptor made wax molds from clay molds. Third, our bronze masters perform bronze casting based on existing wax models. Next, surface treatment and coloring are performed. Finally, we send the finished picture of the bronze mermaid statue to the customer for final inspection.
Various Bronze Mermaid Sculptures to Choose From
All the 
bronze mermaid statues
 on our website are made of high-quality bronze materials, and are hand-carved and polished by our experienced professional sculptors who have been working on bronze sculptures for many years. The quality of our sculptures can be guaranteed and the prices are competitive. You can choose the design you like and we will send you detailed details and dimensions.
Contact us for Price 
Many people say that the mermaid has no soul. They are as cruel as sea water. Their voice is usually as deceptive as their appearance, but their beautiful appearance will still attract our hearts. If you want to buy a mermaid sculpture, please contact us for the price.