Bronze Eagle Sculpture Details:
Our master sculptors make bronze eagle sculptures all year round, and have a thorough research on the details of eagles. Both the features and contours of the eagle are very realistic. The look and movement of the bronze eagle are thoroughly studied, and the image is vivid, and even the details of the feathers are superb.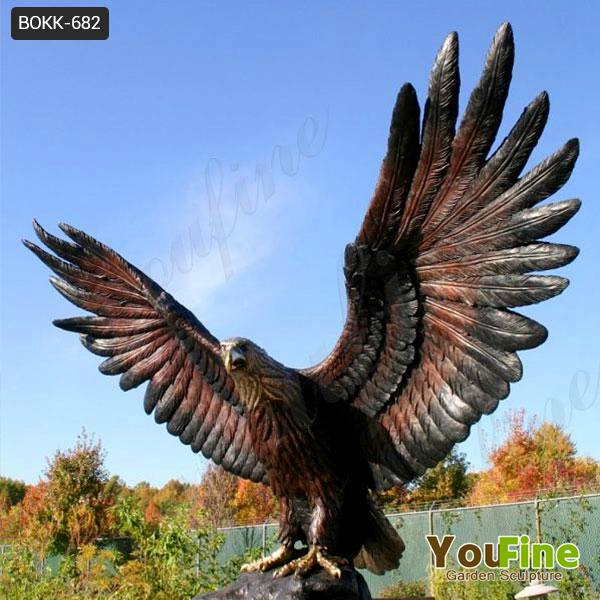 Bronze Eagle Sculpture Size:
We usually buy life-size 
bronze animal sculptures,
but our professional sculptors could customize any size you need, whether you want to put the stone indoors as decoration or outdoor city square, we could customize the size for you.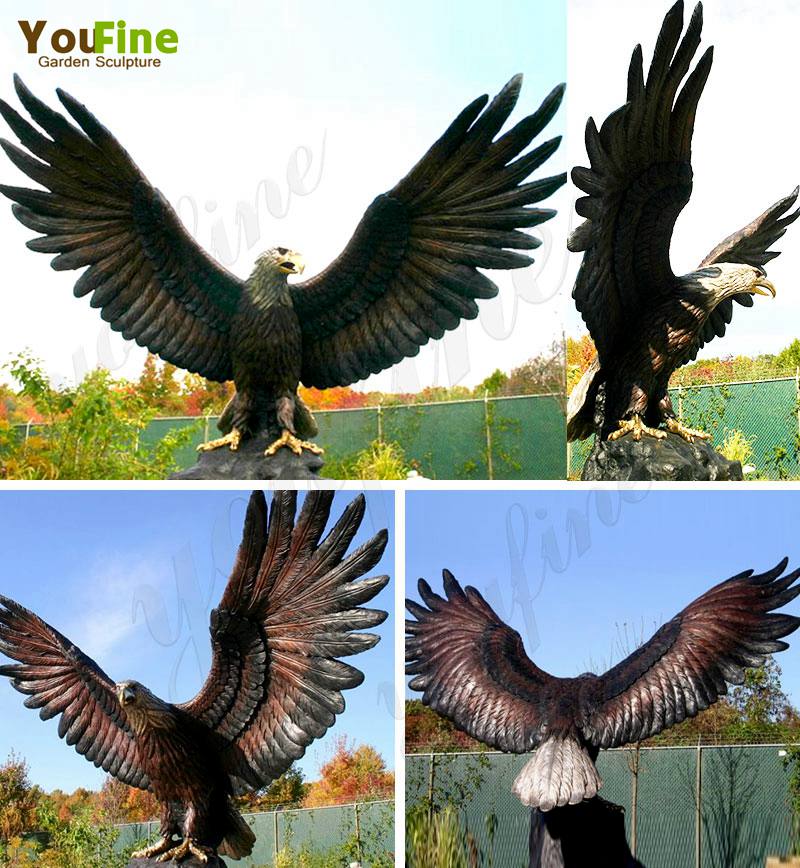 Application Range of Bronze Eagle Sculpture:
Whether indoor or outdoor, garden or square, our bronze zoo sculpture could appear anywhere you want to see him. The bronze sculpture is strong and safe, has a high degree of wear resistance, and has a long service life. It is widely used in the construction of urban landscapes. It has a bright appearance and a rich sense of hierarchy, and is loved by people everywhere.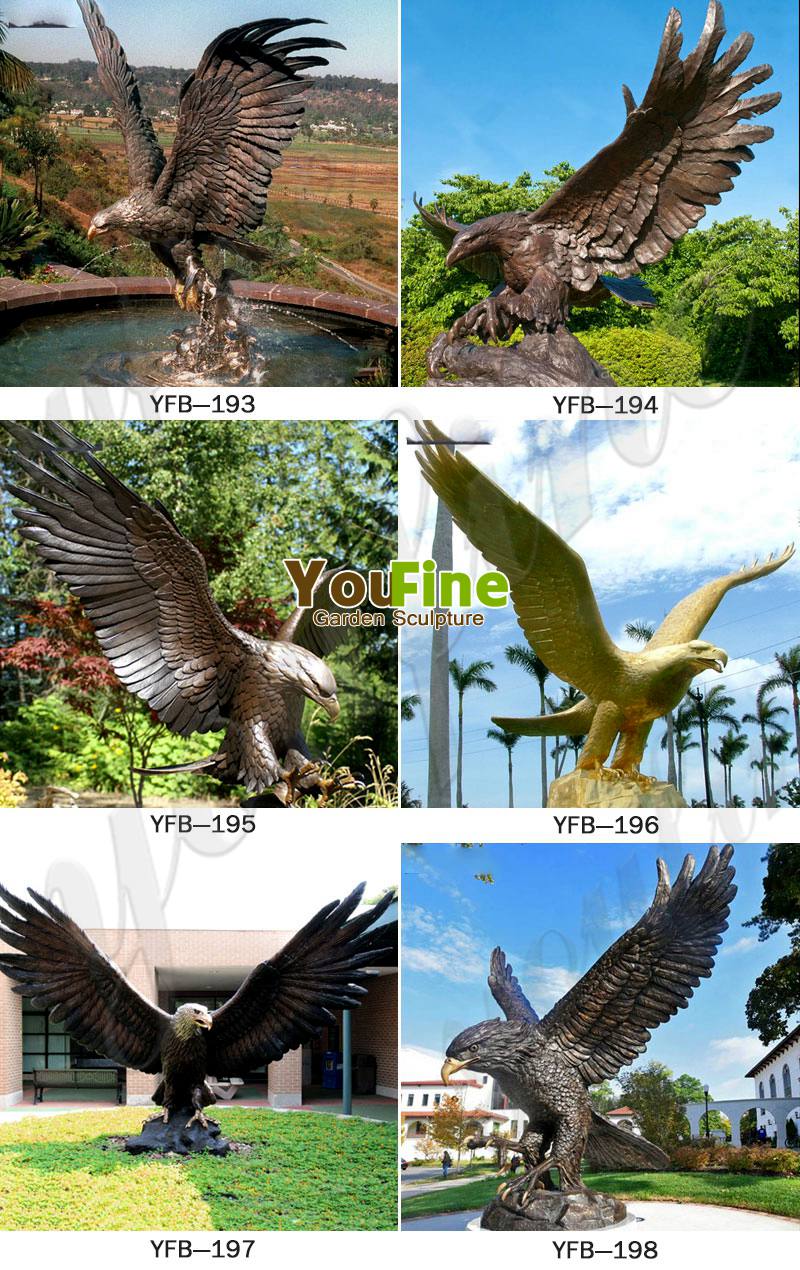 How Bronze Eagle Sculpture Cares:
The bronze sculpture has been touched a lot, and the color of the bronze sculpture looks more brilliant and brighter. Bronze sculpture does not require frequent maintenance and repairs, which is one of its advantages. Sun and rain may affect the quality of the sculpture, and the sculpture administrator could take some precautionary measures. If the surface of the sculpture is better painted, the life of the sculpture will be prolonged.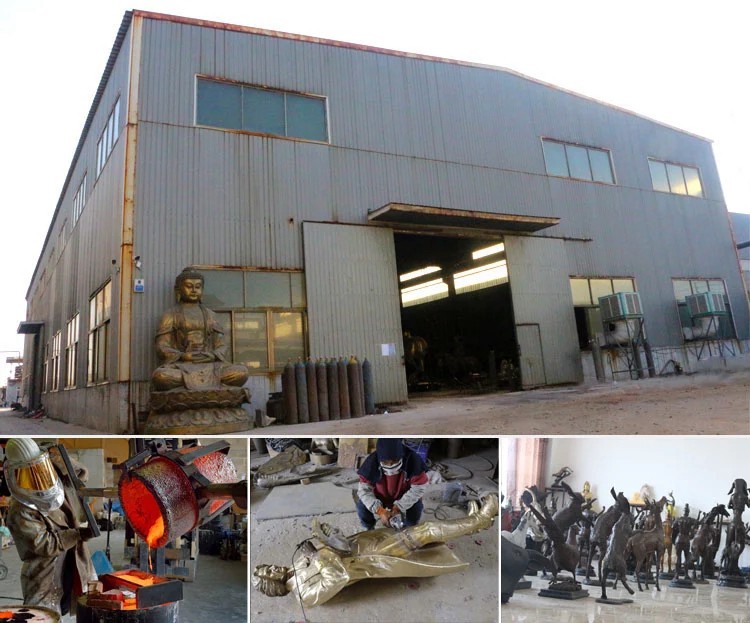 If You Contact Us to Purchase:
Contact information is available at the bottom of our website. You could leave a message or email us. Of course, we are also happy to receive your call. If you are interested in our bronze eagle sculpture, please contact us.