This bronze panther sculpture is a beautiful work of art that captures the agility and strength of this wild panther, and YouFine used the finest bronze material to cast this work of art for the client.
This bronze panther sculpture could be used outdoors and could withstand any weather conditions. The leopard's muscles and leaping posture look so realistic, a testament to the skill and craftsmanship of YouFine's sculptors.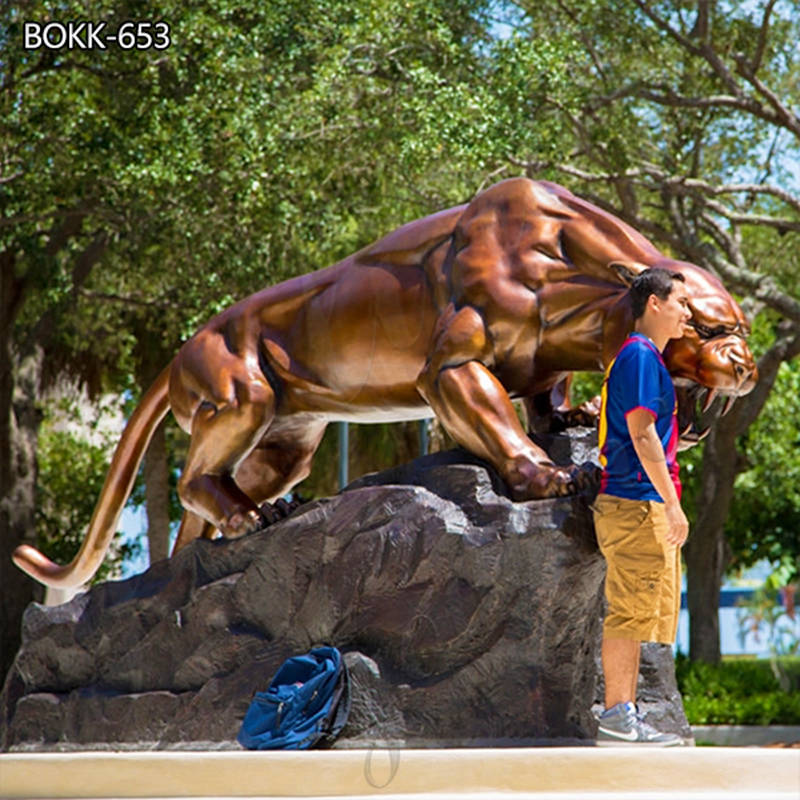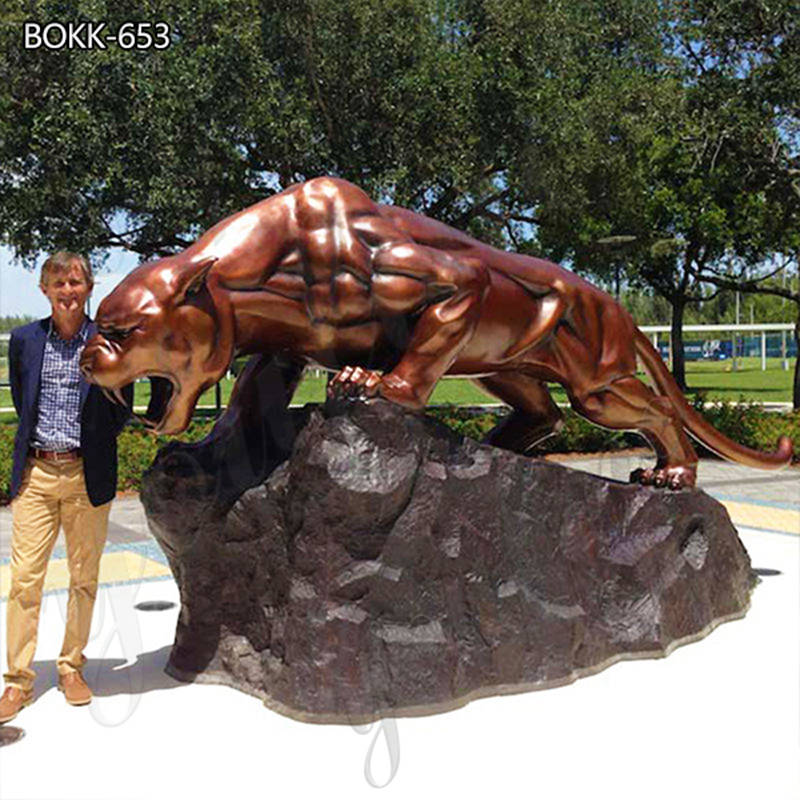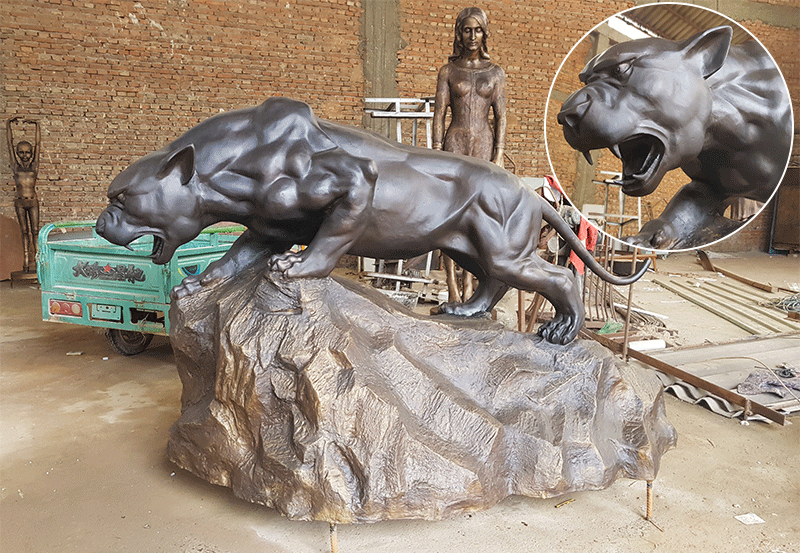 Advantages of YouFine Cast Bronze Animal Sculptures:
Many clients are happy to work with YouFine. One of our strengths is the creation of 1:1 clay models before casting the bronze. This would allow for easy shaping and modification of the sculpture details. In addition, our artists all have over 20 years of experience in clay model making, and we believe that each model would be a perfect reproduction of your imagination.
YouFine's bronze sculpture has stood the test of time, and this bronze panther statue would be a wonderful addition to your outdoor decor.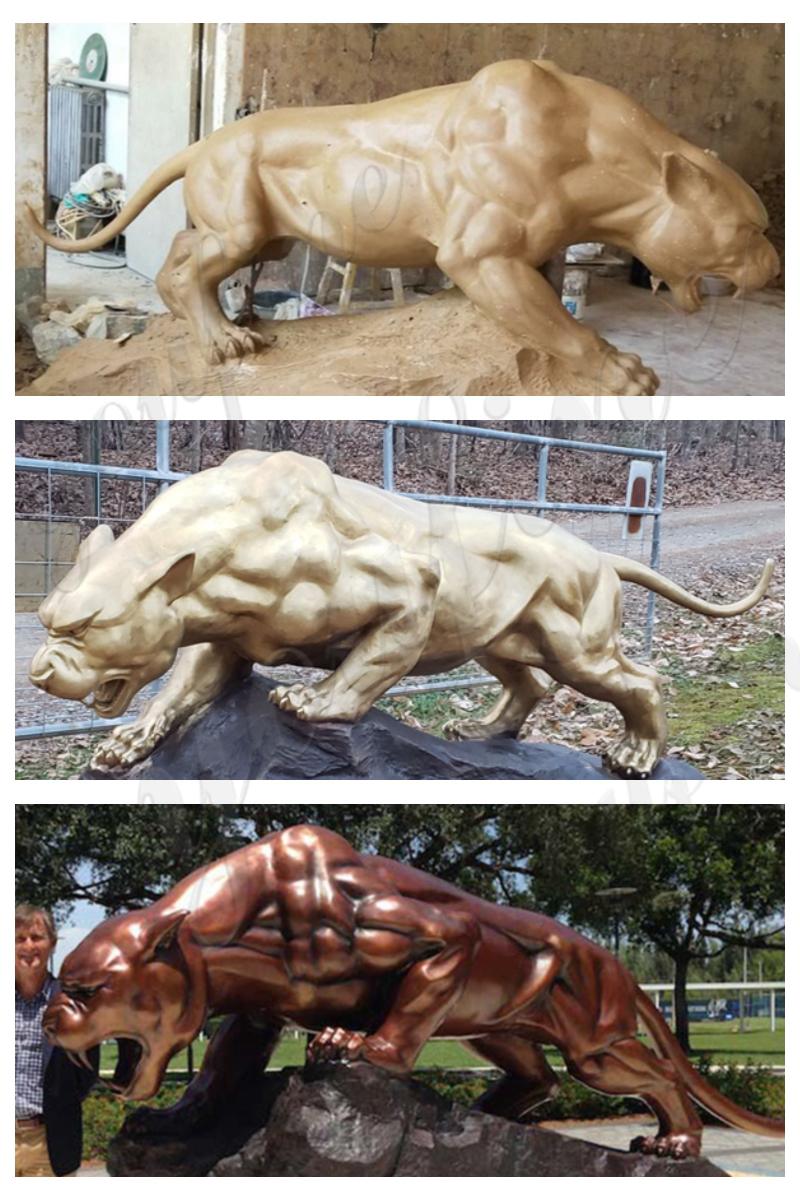 Custom Bronze Panther Sculpture:
YouFine's greatest strength is its ability to provide customization to its clients. This bronze panther statue is customized to meet the specific requirements of the client, and YouFine has cast many more exquisite models that are worthy of consideration.
Whether it's the variety, color, or pose of the sculpture, if you have an idea, YouFine could make it happen for you.
YouFine hopes that our sculptures would bring you more joy.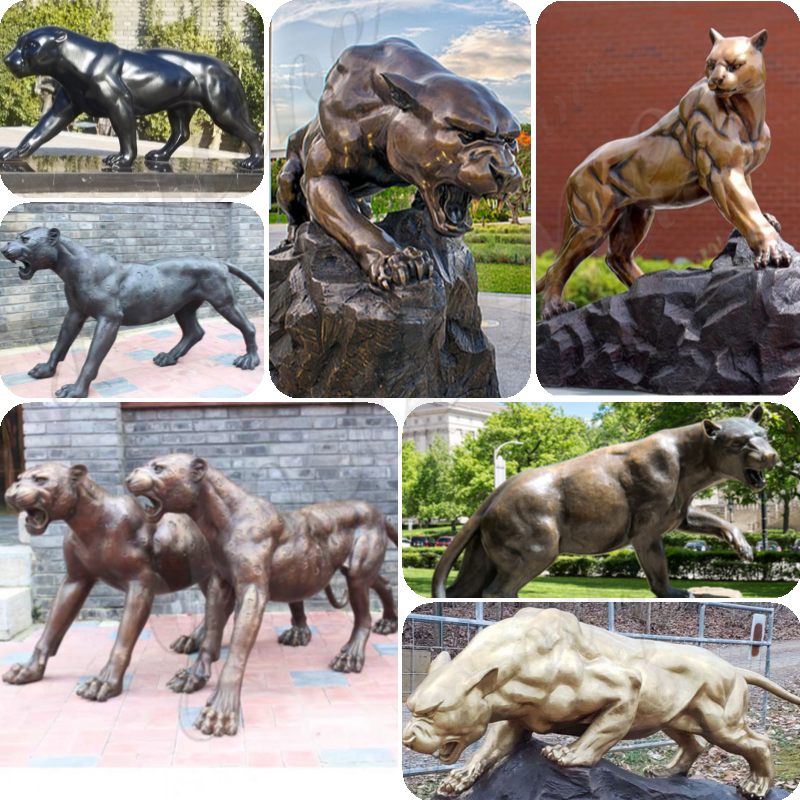 More Popular Bronze Animal Sculptures:
In addition to bronze leopard sculptures, YouFine also offers a wider variety of animal sculptures. Whether you need a bronze lion sculpture, a bronze tiger sculpture, a bronze elephant sculpture, or any other animal sculpture, YouFine has a beautiful sculpture to meet your needs. YouFine could also provide professional customization services to ensure that each sculpture meets your imagination.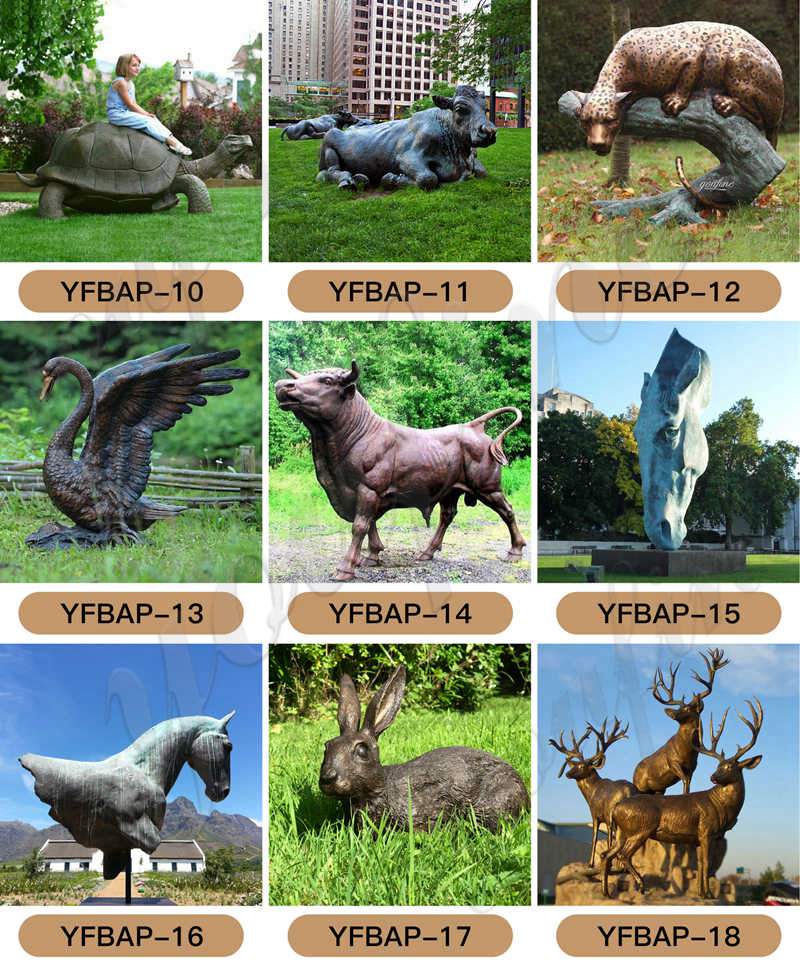 In short, the bronze leopard sculpture is a masterpiece of art worth collecting, contact YouFine for more beautiful custom
bronze animal sculptures
.