YouFine's bronze peacock statue is famous for its realistic restoration. This pair of bronze peacock statues has been shaped and restored 1:1 by a YouFine casting artist, which looks very realistic and vivid.
The bronze peacock sculpture stands on a tall pillar, which makes the peacock look very harmonious and noble, and YouFine's artist started from the clay mold and paid attention to every detail, so as to restore the realistic effect of the peacock.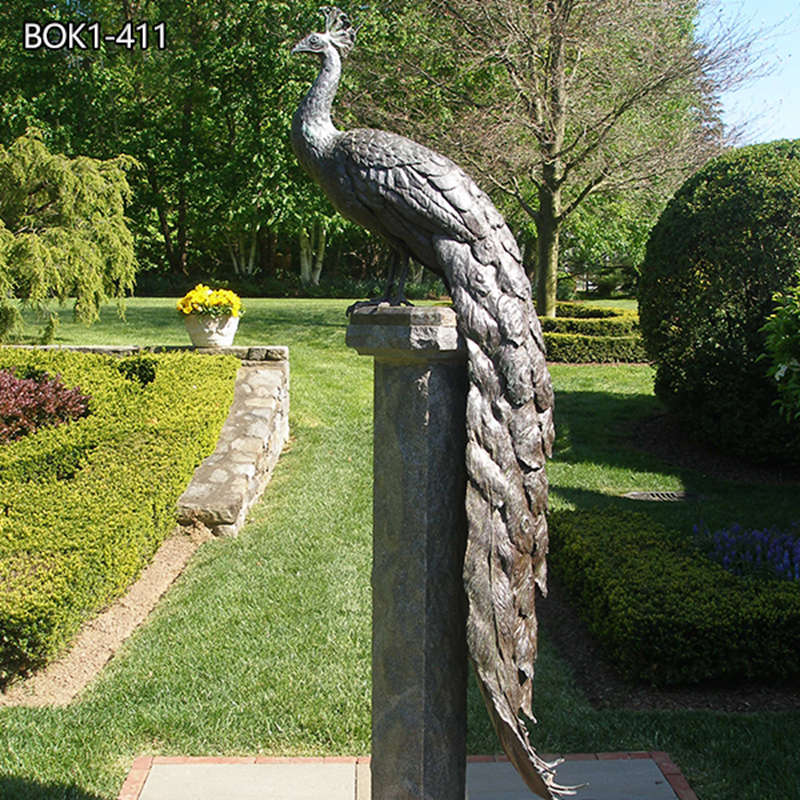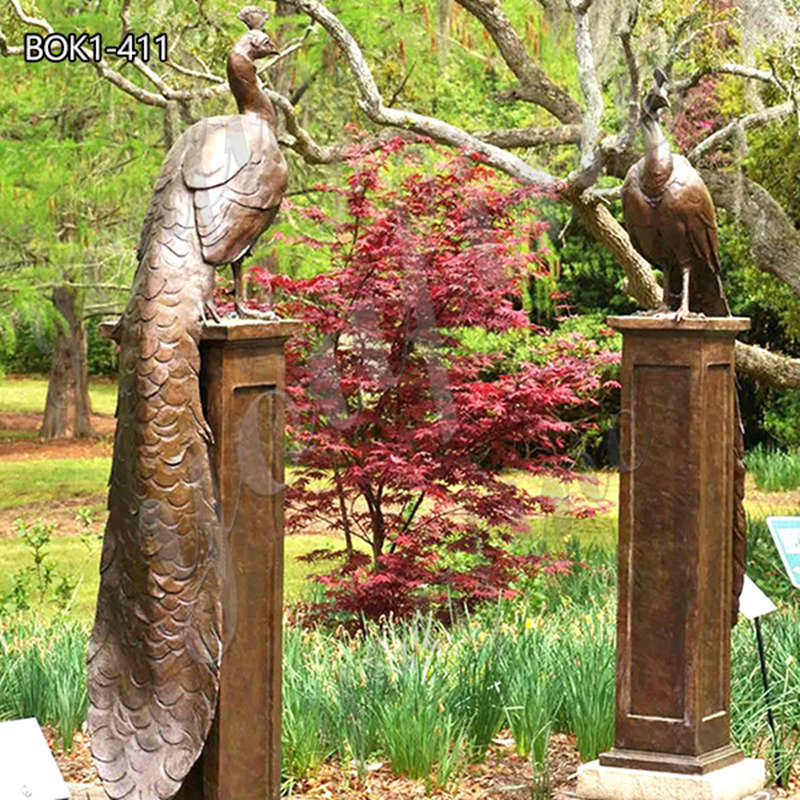 Popular Styles of Outdoor Peacock Sculptures Are Recommended:
If you are looking for decorative artwork for your outdoor garden, you may want to consider this pair of beautiful bronze peacock sculptures. In addition, YouFine could customize any style of bronze peacock sculpture, including the shape, color, and size of the peacock. To show off the peacock's graceful pose, we could customize a matching marble or bronze base for you to use as support.
There is also a fully spread feather peacock sculpture to recommend, and we believe that any style you like YouFine could help you achieve it. You could choose from pairs of bronze peacock sculptures or individual sculptures are also supported for purchase.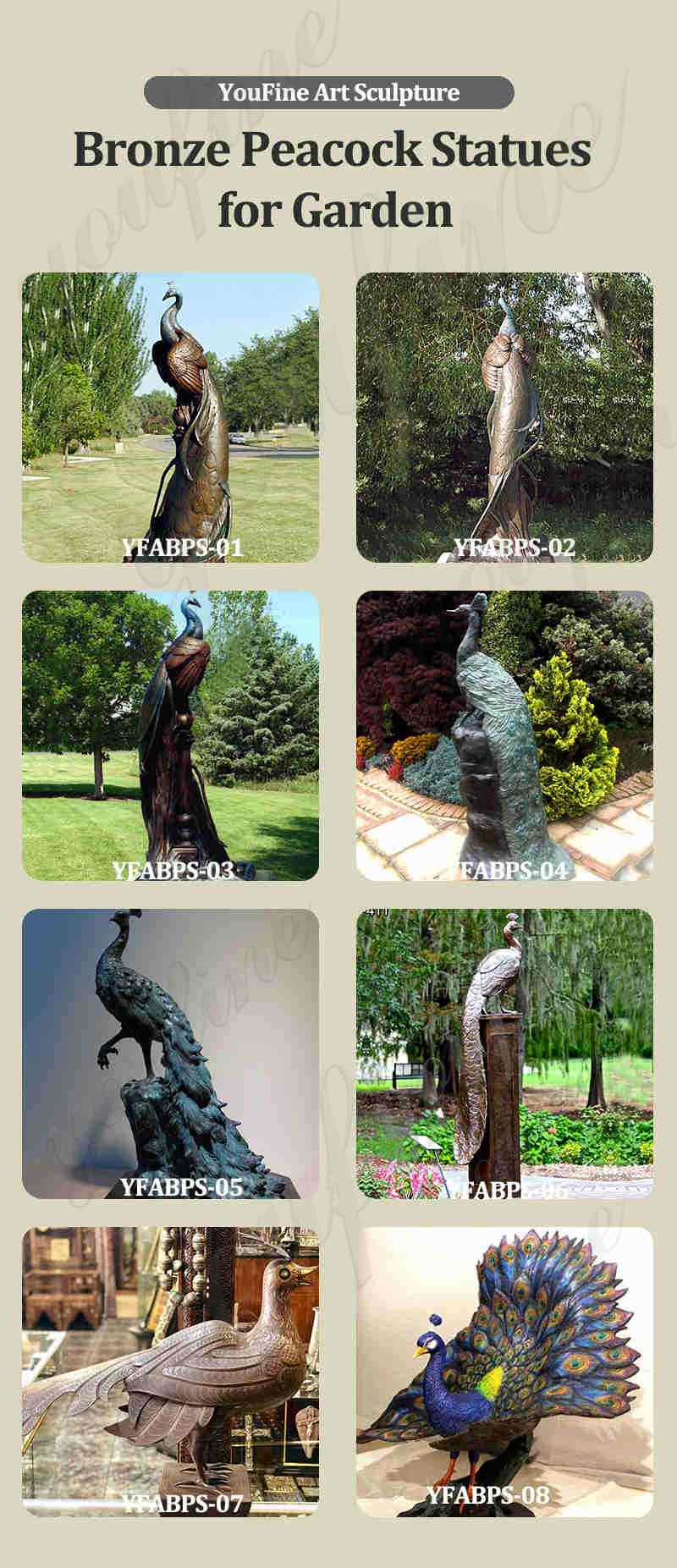 YouFine Casting Bronze Sculpture Process Advantages:
YouFine is a professional
bronze sculpture
supplier and we are known for our excellent quality and public service. YouFine has over 40 years of experience in bronze casting and each artist has at least 20 years of experience in clay model making or bronze casting.
It is worth mentioning that YouFine always creates hand-made clay models for each bronze sculpture. The purpose is to ensure the detailed reproduction of the bronze sculpture.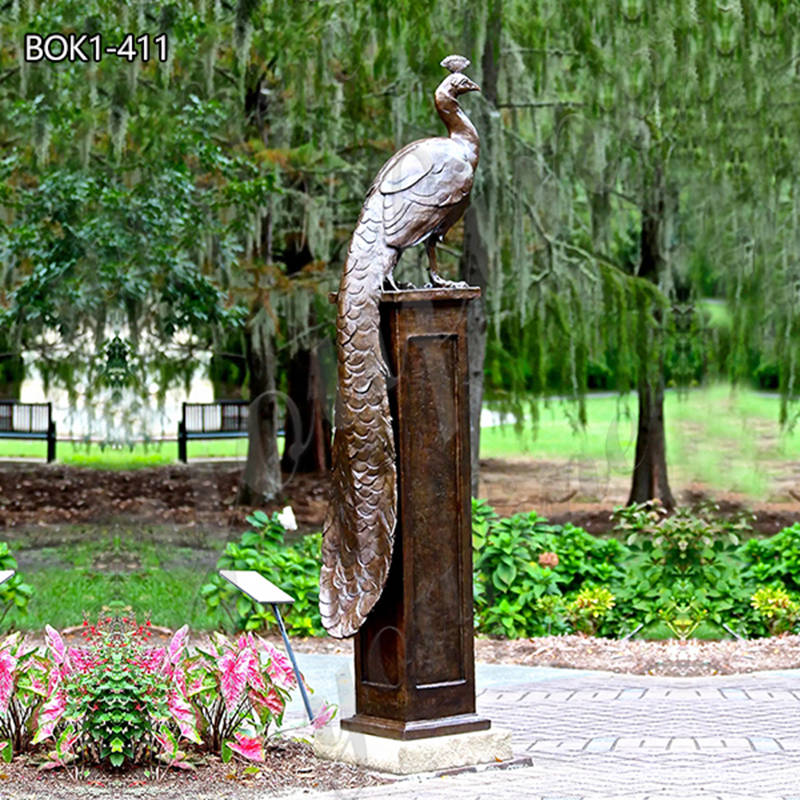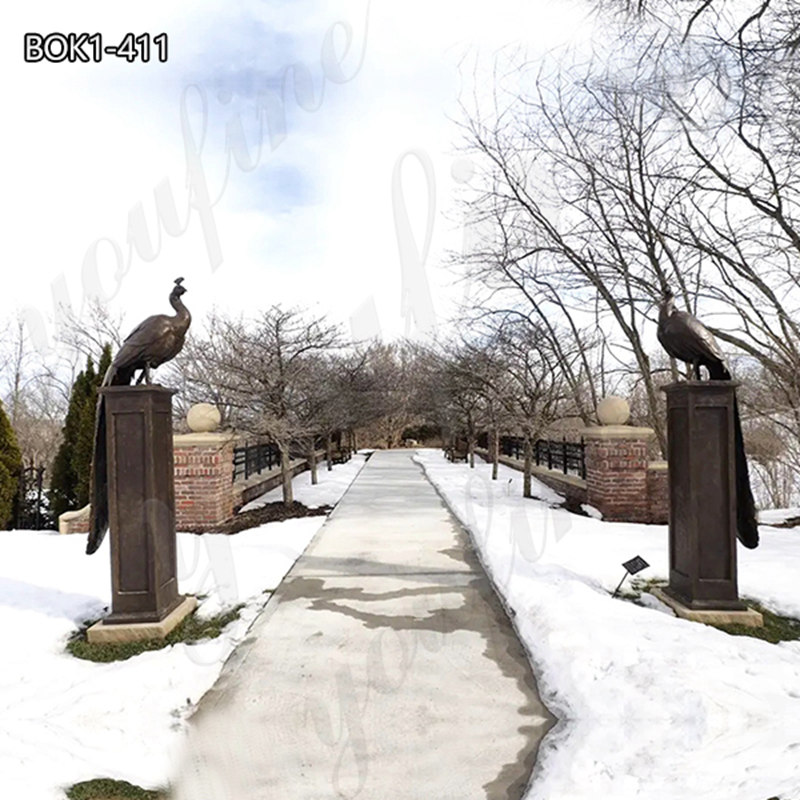 More Bronze Bird Sculptures Are Available in the Following Styles:
Bronze bird sculptures are not limited to peacock sculptures, there are many other styles of bronze bird sculptures to choose from. YouFine could offer a wide selection of sculpture types, including eagles, owls, cranes, and more.
Each sculpture is unique, and trust YouFine to capture the beauty and elegance of animal sculpture for you.
If you have a favorite
bronze animal sculpture
of another shape, feel free to contact YouFine for specialized customization.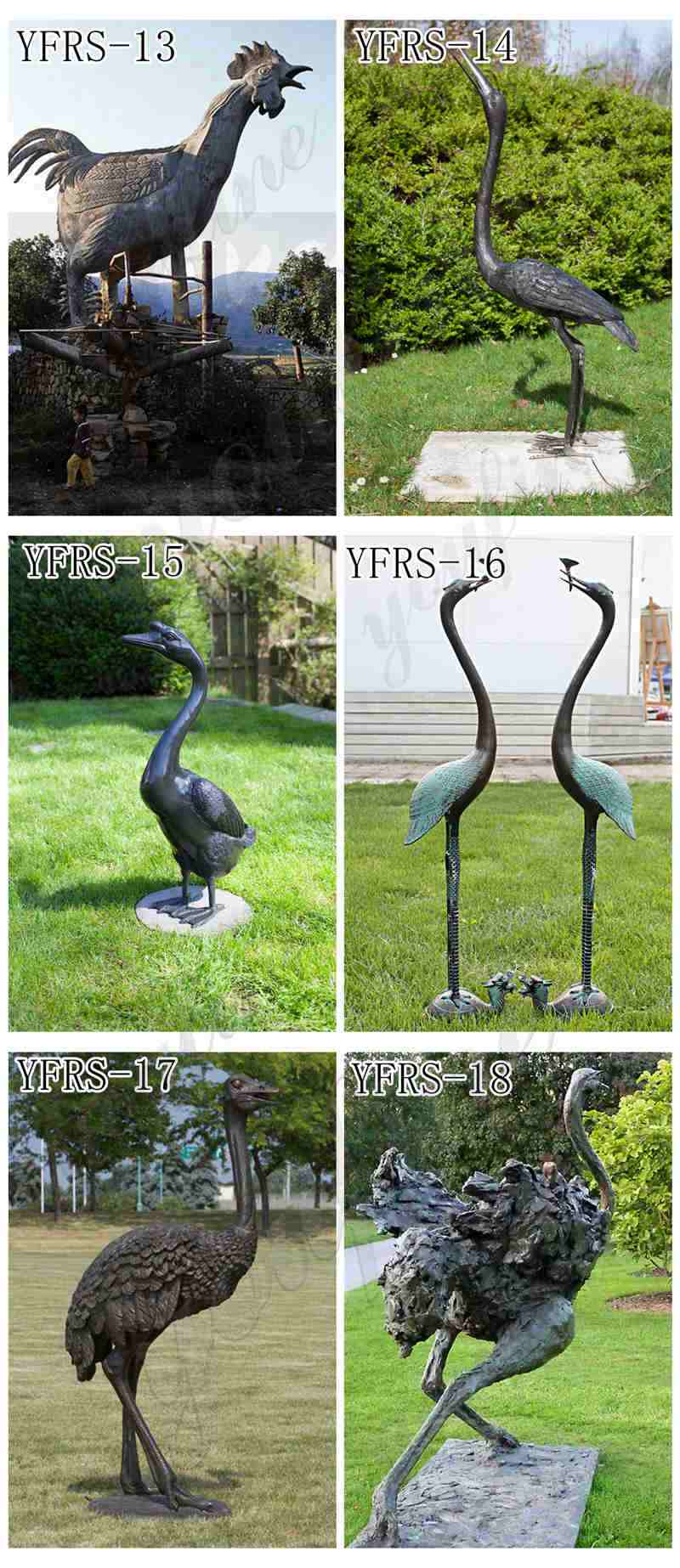 YouFine would create your own bronze sculpture decorative artwork for your garden with care. Contact YouFine for the best price and the most reasonable proposal.