Bronze Elephant Statue Details:
If you want to buy a statue to decorate your garden, you could not miss this lovely casting bronze elephant statue. This statue is finished by top-level bronze casting artists and every detail of the elephant is vivid. If you get close to this statue, you would realize how lovely and vivid the elephant is. Such an amazing artwork could be placed in private gardens, public parks, large squares and etc. And it would attract much attention of people.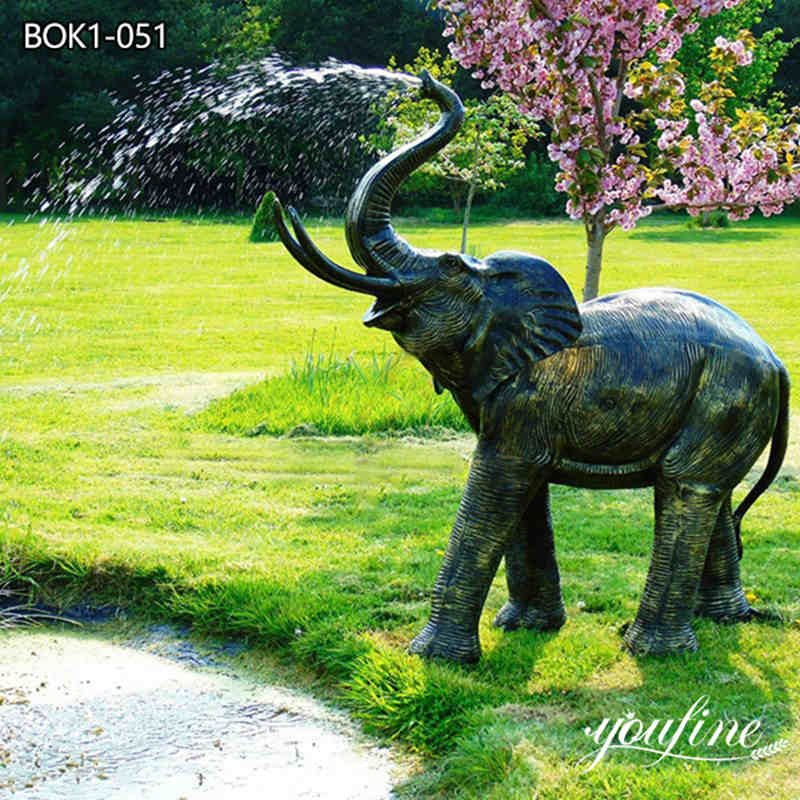 Professional Artists to Cast:
Casting such a
large bronze statue
is a complex process since it includes more than 30 steps in total. Mistakes could not occur at any step or the final statue would not be as perfect as we expected. In order to make sure the quality and effect of bronze statues, the YouFine factory invites top-level bronze casting masters in charge of the casting of our products. All of those masters have many years of casting experience and could finish any bronze design vividly and flawlessly.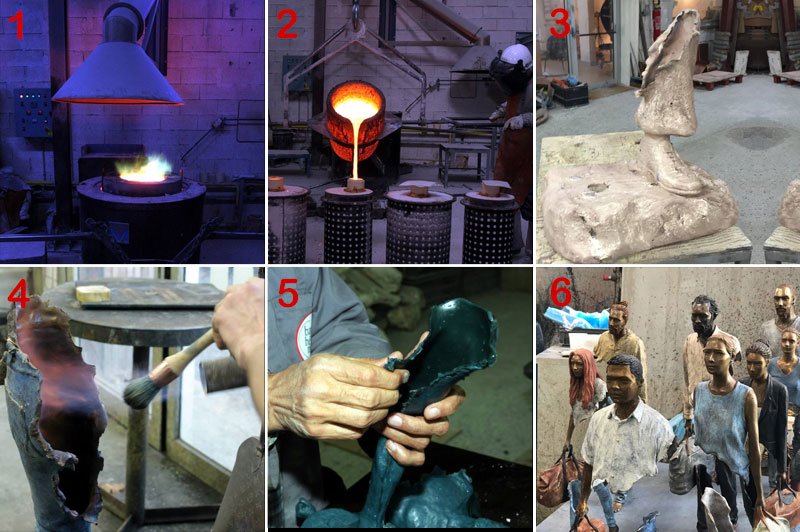 More Bronze Animal Statues:
As a top-level sculpture manufacturer, the YouFine factory could not only provide bronze elephant statues with different designs but also any statues you want. Taking animal statues as an example, our popular statues include bronze deer statues, bull statues, horse statues and etc. We have provided well-design and high-quality design to customers around the world for more than 35 years. And the designs, quality, and services are recognized by customers.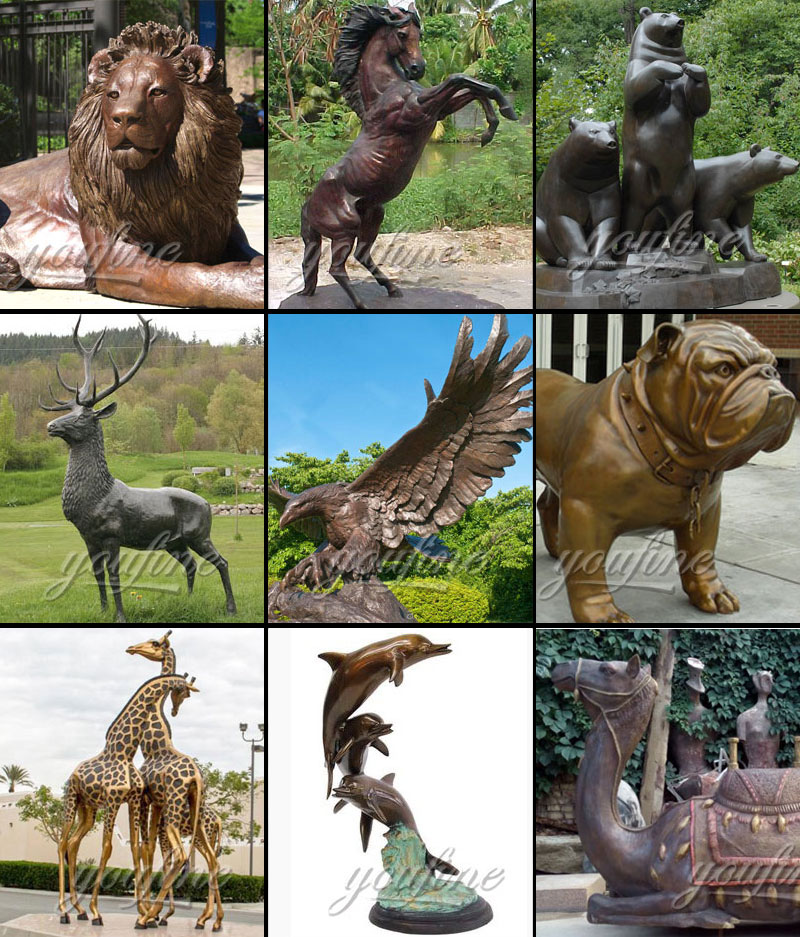 Where Need an Elephant Statue:
If you intend to decorate your private garden with a lovely statue, this outdoor bronze elephant must be a good option. You could place it on the lawn, it would be an exquisite decoration which could attract the attention of your kids.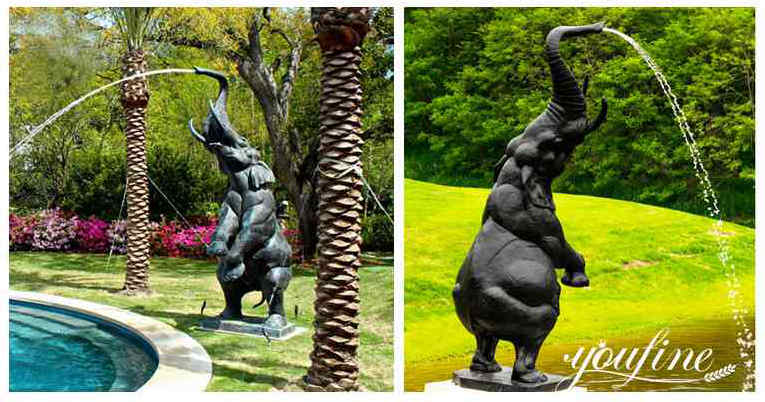 This statue could be used to decorate a zoo. There would be an elephant zone in every zoo and a bronze elephant statue would be the most suitable decoration. You could place it with real animals or place it near the path.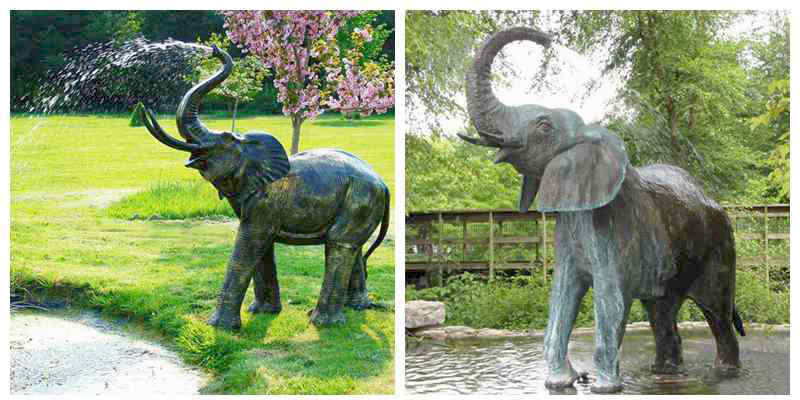 If you have a large fountain, you could put this bronze elephant in the bowl as a decoration. This collocation must be interesting and impressive. And you could also different animal statues to decorate your fountain and enjoy the joy of DIY.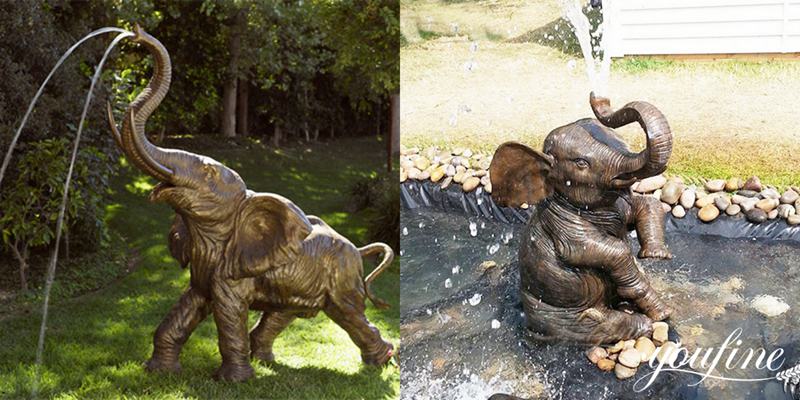 Please contact us and tell us what sculptures you need. Our professional consultants would give you some supports and give you purchase suggestions.