Our bronze outdoor elephant water fountain stands as a testament to the exceptional craftsmanship and attention to detail that YouFine is renowned for. Every intricately carved feature of the majestic elephants comes to life, capturing the essence of their grace and strength. As water gracefully cascades from their trunks and onto the pool below, a soothing atmosphere is created, transforming any outdoor space into a serene oasis.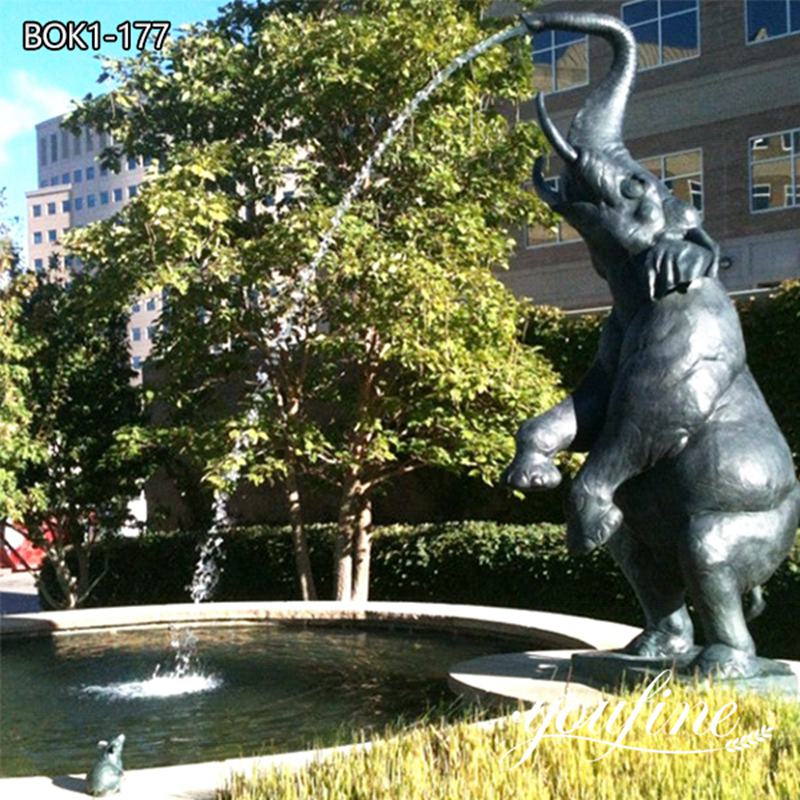 Customization for Design and Patina Finish:
At YouFine, we understand the desire for uniqueness and personalization. That's why our bronze outdoor elephant water fountain offers the option for different designs and patina finish. The unique patina effect adds a touch of realism, enhancing the sculpture's beauty with any surrounding landscape. Whatever elephant statue style you prefer, our skilled artisans can bring your vision to life.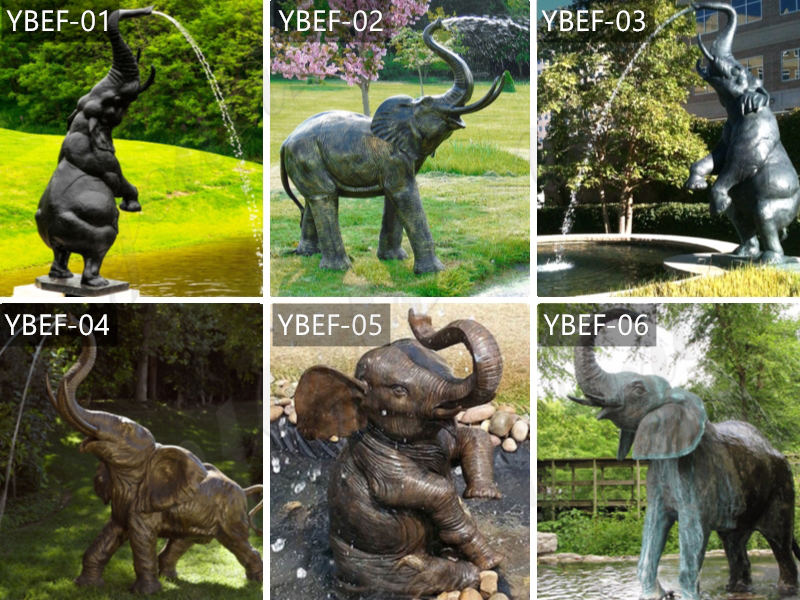 Good Feedback from Delighted YouFine Customers:
The satisfaction of our customers speaks volumes about the exceptional quality of our sculptures. One delighted customer shared their experience with the bronze elephant sculpture during a winter scene, expressing how the sculpture's high-quality craftsmanship withstands even the harshest weather conditions. The positive testimonials highlight the longevity, durability, and artistic integrity that YouFine embodies in every creation.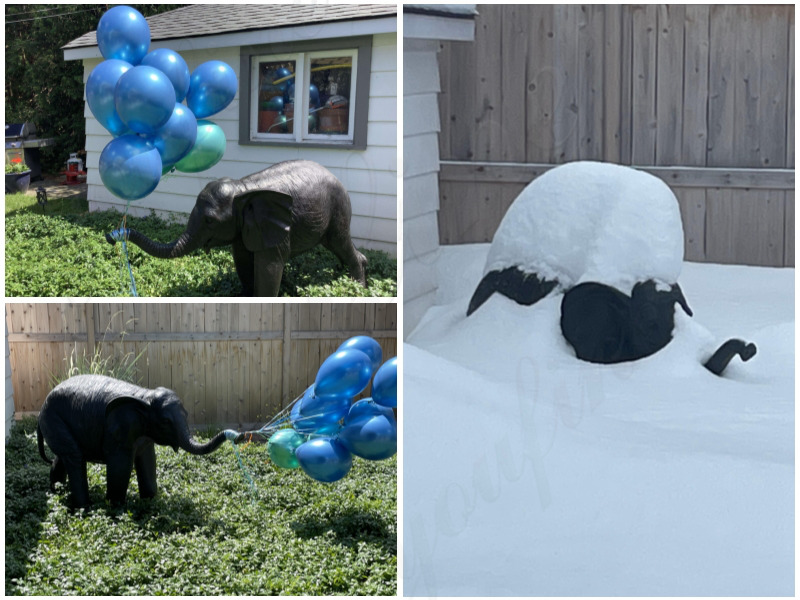 Variety of Bronze Animal Sculpture Fountains to Explore:
In addition to the captivating bronze outdoor elephant water fountain, YouFine offers an extensive range of animal fountain sculptures. Come and dive into the colorful world of our dolphin water fountains, dragon fountains, horse fountains, and more. YouFine pays attention to detail and exquisite craftsmanship in each sculpture.
Contact YouFine for details and enhance your outdoor space with the timeless beauty of our bronze elephant water fountain.