Could you tell the difference between the bronze eagle sculpture and the real bald eagle in the picture below? That's right, the bottom of the picture are cast bronze bald eagle sculptures from China YouFine Sculpture.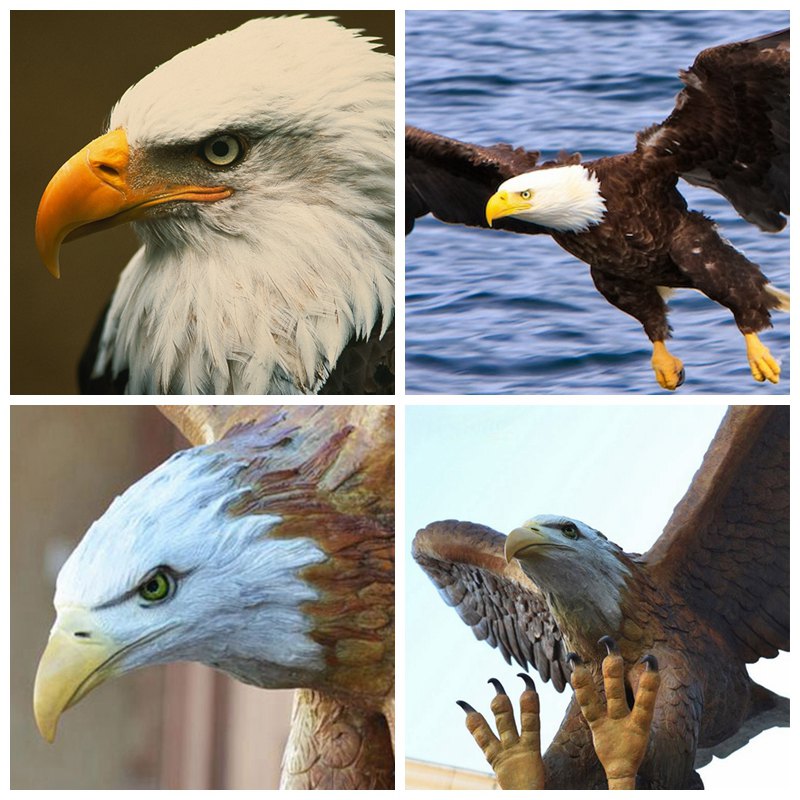 Why do People Buy Bronze Eagle Sculpture for Decoration?
The large bronze bald eagle sculpture for outdoors is a powerful species of North America. The Eagle is very popular among the American people. Therefore, on June 20, 1782, after independence, these graceful birds have been the national symbol of the United States. 
A bald eagle's white head may make it look bald. But actually, the name comes from an old English word, "balde," meaning white.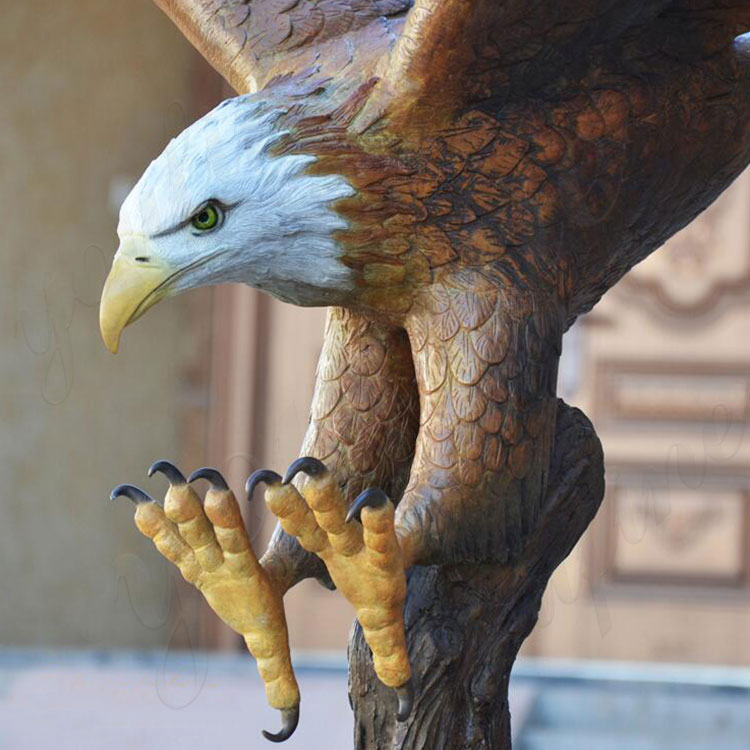 History of Bald Eagle
Whether it is the national emblem of the United States or the military uniform of the US military, it depicts a white-headed sea eagle, which holds an olive branch on one foot and an arrow on the other, symbolizing peace and powerful force. 
In view of the extraordinary value of the Bald Eagle, it is protected by law as a national bird of the United States. In 1982, President Reagan announced that June 20th of each year was the Bald Eagle Day, in order to arouse the attention of the people of the country, which is enough to show its importance. But in YOUFINE, the Bronze Eagle Sculpture Art Decoration you choose must be affordable.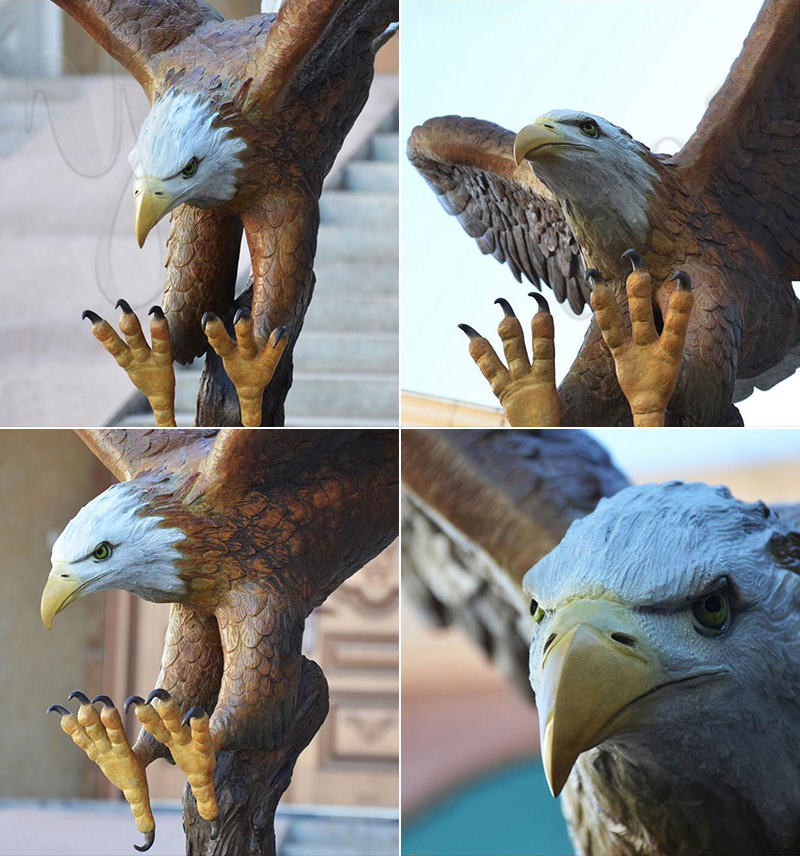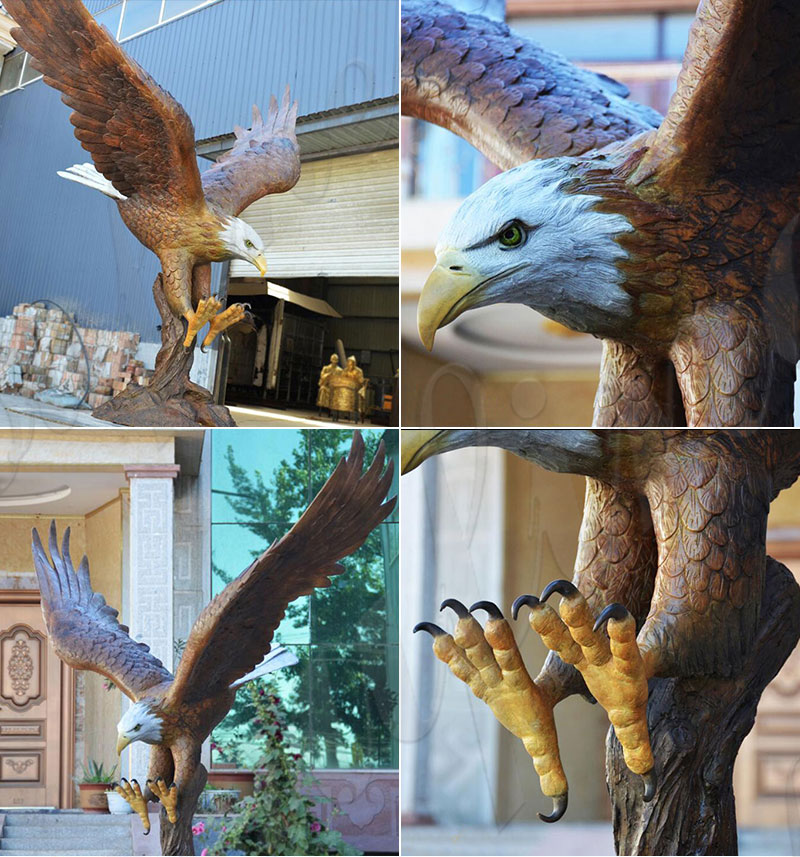 How to Create the Most Realistic Bronze Sculpture?
The Guagu Utu Indians would use the eagle to welcome important guests. Therefore, this Bronze Eagle Sculpture Art Decoration is also very suitable as a gift for friends.
It is worth mentioning that behind each bronze sculpture, there is a top clay film carving artist. Each piece of clay film will be jointly confirmed by the artist and the client to ensure the most realistic bronze sculpture for your family.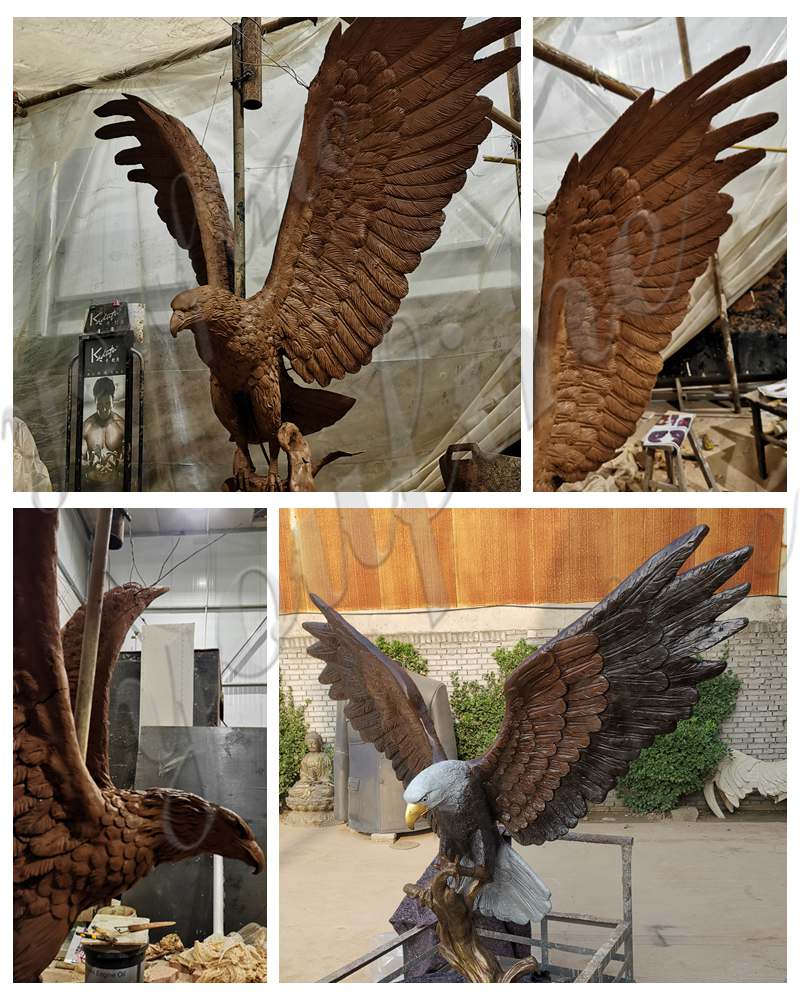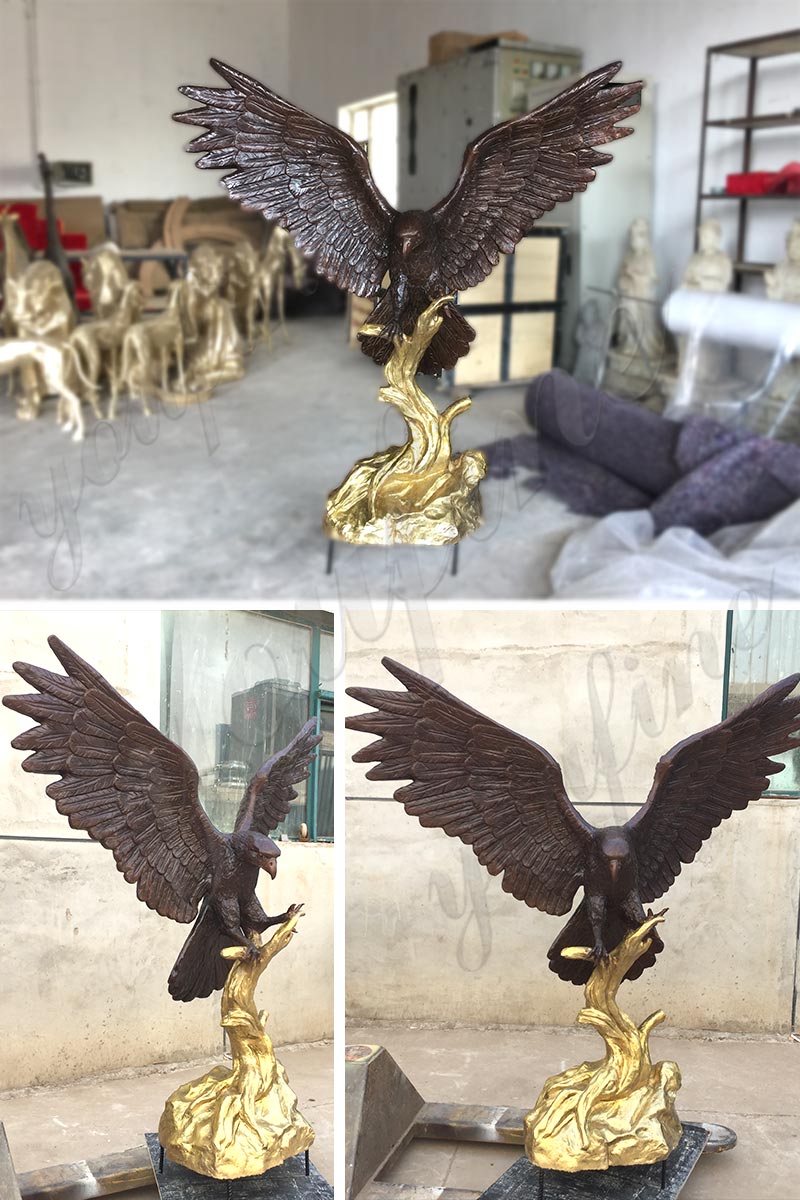 Are Bronze Statues Valuable?
1. The casting of bronze sculptures needs to go through a complex and delicate process. Each beautiful sculpture is handcrafted and presented by our professional artists who have been working on bronze sculpture for over 20 years.
2. Bronze sculptures have customized features that add to their value as artistic investments.
3. Please be assured that all of our
bronze eagle sculptures
are made of high quality bronze materials. Therefore, YouFine guarantees that the sculpture could be placed outdoors for a long time, and would even be an art collection that can be passed on.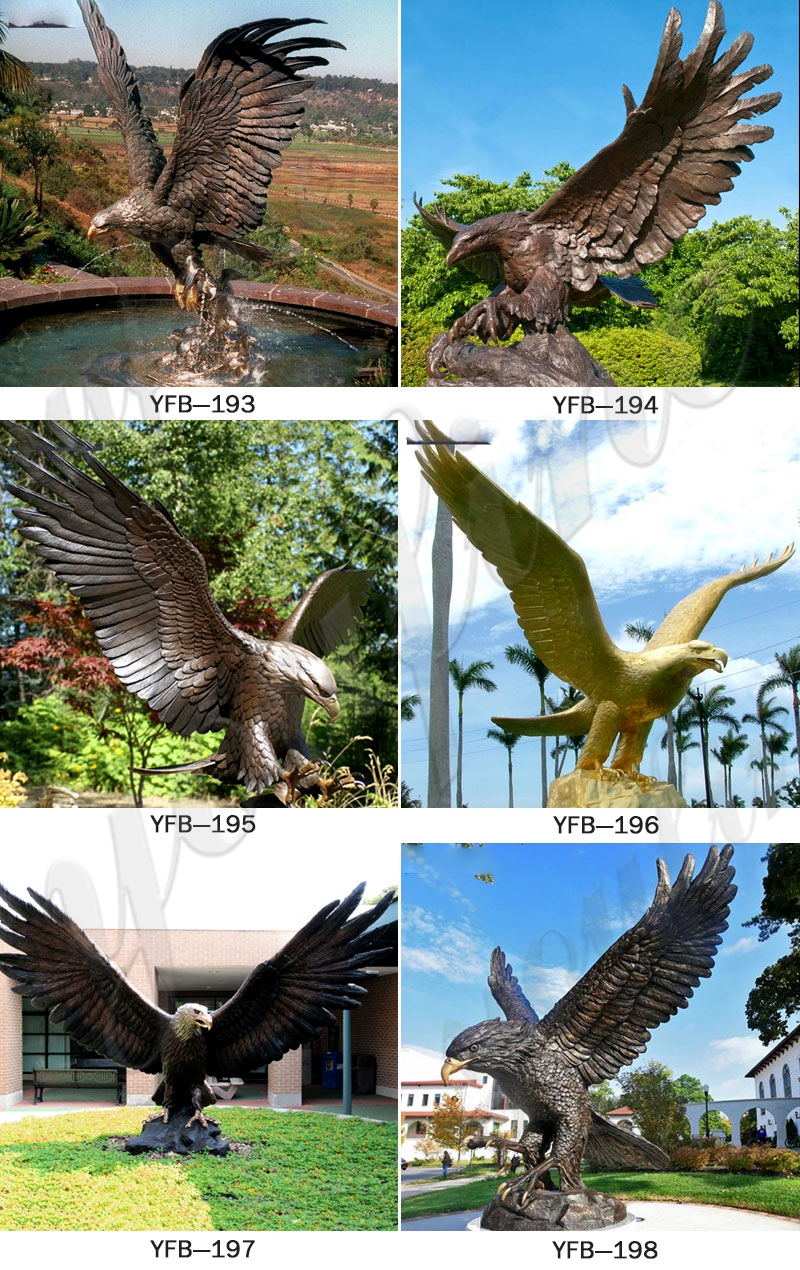 Finally, please enjoy the pictures of the good feedback that customers from all over the world have brought to YouFine. That would make you believe that we are real bronze sculpture supplier from China.