Details of Bronze Dragon Fountain
This large bronze dragon fountain was carefully cast by YouFine for our customers. We hope our sculpture could add more beauty to your water feature. This bronze sculpture is a typical western dragon image. It is in the shape of a large dragon with open wings. The dragon's features are restored according to the shape of dragons in western movies. It has two horns, and its huge and strong wings make it look full of invincible power. 
More than that, it has a long tail. People's imagination of the dragon has been developed from ancient times to the present. Regardless of the country or region, people maintain reverence for the image of the dragon. Such a spectacular piece of dragon fountain must have aroused the envy of many people.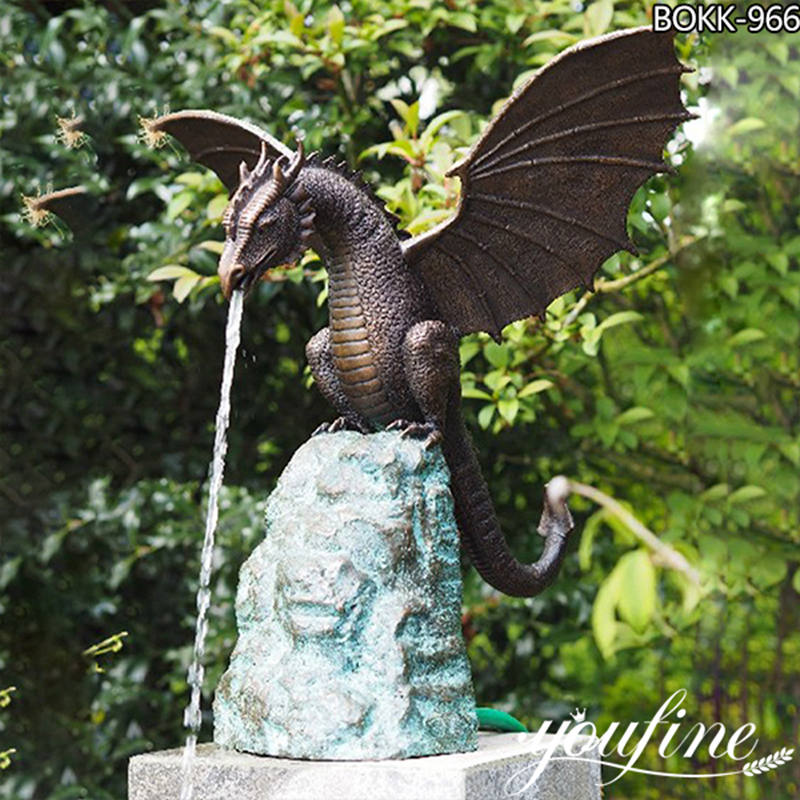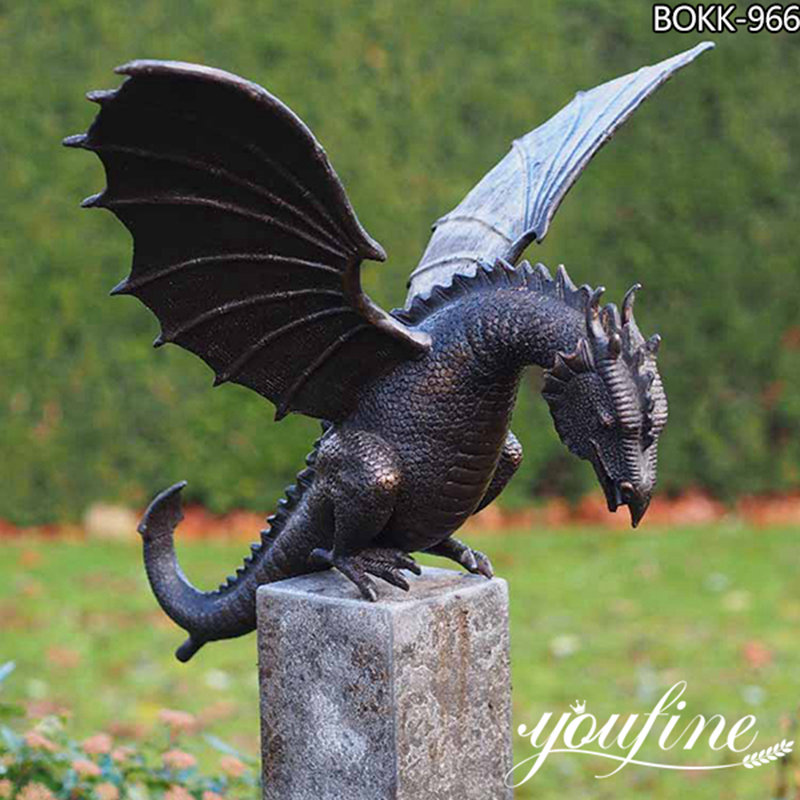 More Options for Bronze Dragon Statues
YouFine is committed to providing a full range of custom services, and YouFine has over 40 years of experience in sculpture casting. We have produced countless
bronze sculptures
that you could choose from to suit your needs. 
In addition to this bronze dragon fountain, YouFine has many other bronze dragon sculptures worthy of reference, including different styles of bronze Chinese dragon sculptures, Chinese dragon water fountains, and western dragon sculptures in various shapes. We believe there is always a sculpture that could meet your needs.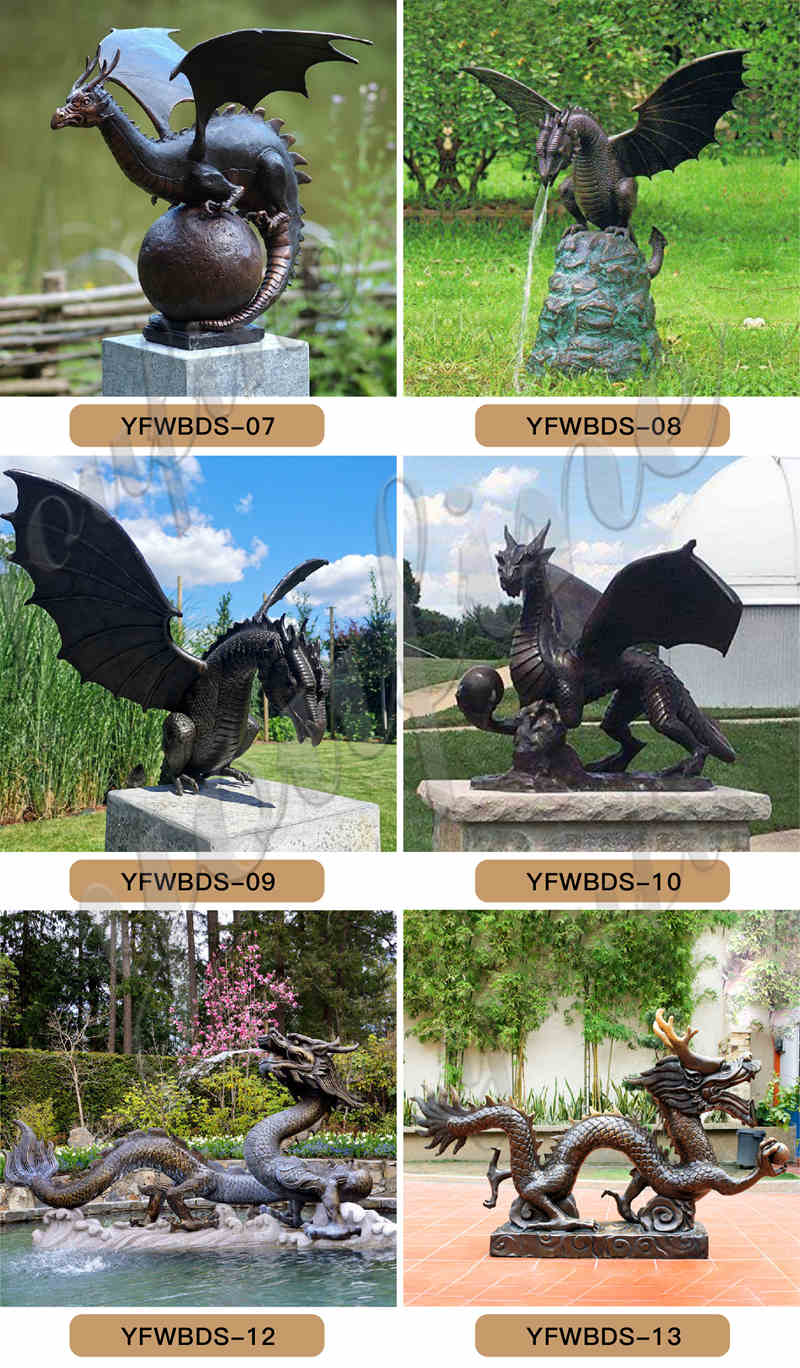 About YouFine Factory
YouFine is a professional bronze sculpture supplier and a leader in the field of sculpture-making in China. We are a trusted supplier, and YouFine's artists carefully cast each sculpture. Therefore we could guarantee the quality of the sculptures. In addition, we have a strong QC team, which is impossible to achieve with any other supplier.
Every member of YouFine's QC team would carefully control the whole process of making each sculpture to ensure the quality of the sculpture. When shipping, they would use the most standard packing method to protect the sculpture while ensuring its integrity of the sculpture. Therefore, the quality of our sculptures is trustworthy.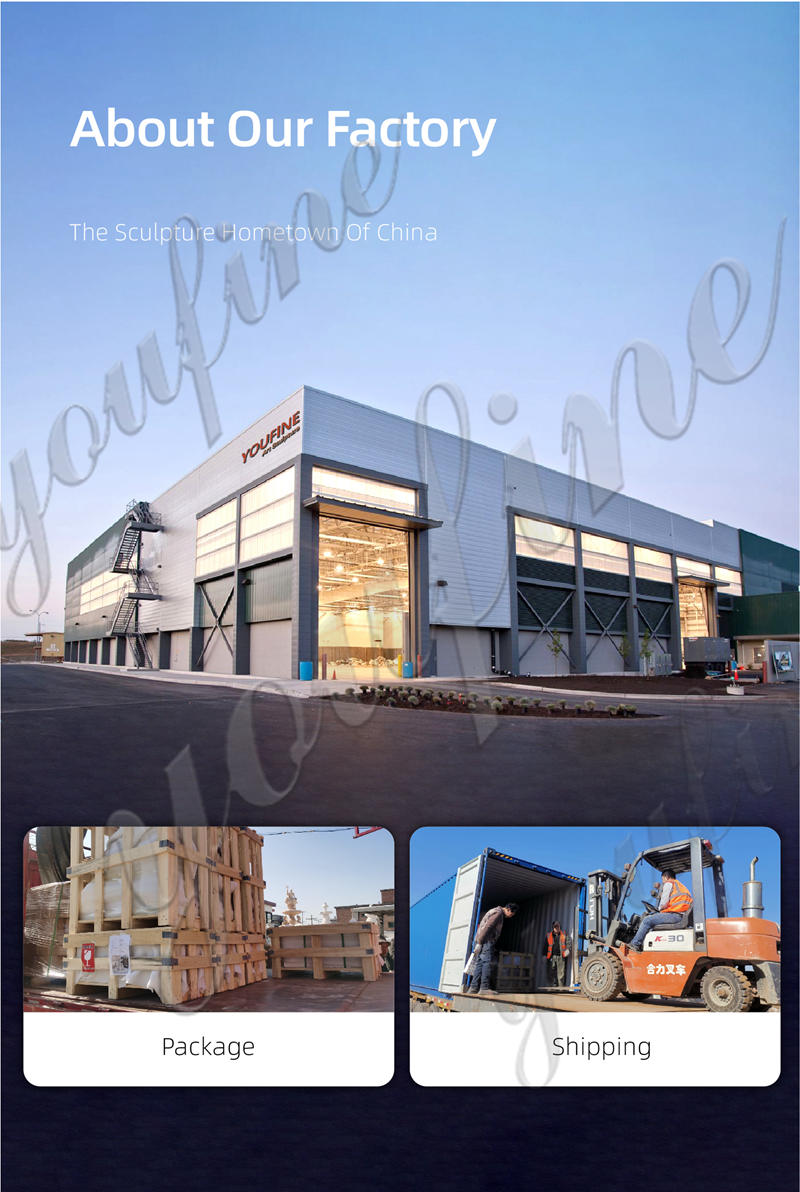 Professional Patina Artists
YouFine has top-notch bronze sculpture patina artists who specialize in surface coloring, and the colors applied by YouFine's patina artists give you a unique artistic experience. The chemical patina technique is our specialty. The colors of our artists' patina sculptures are very realistic and restore the sculpture to its original appearance to the greatest extent possible. What's more, the sculpture's color would become more and more natural with time.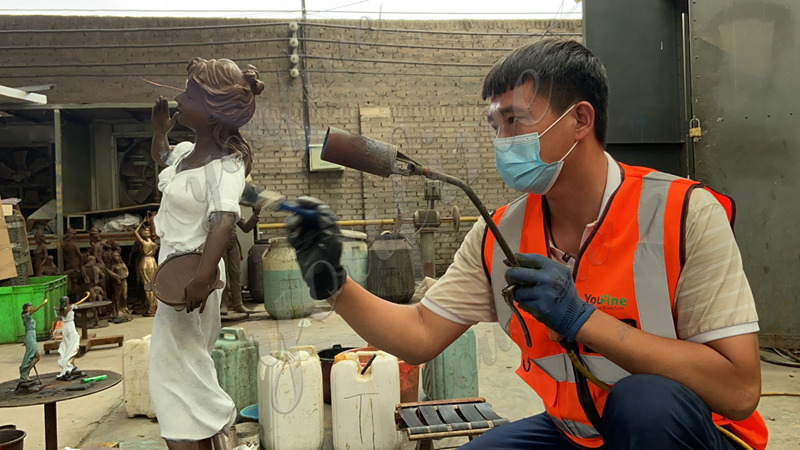 If you are interested in this beautiful bronze dragon sculpture, please get in touch with us for more information. YouFine would provide you with more comprehensive services.