This large bronze dolphin statue was carefully cast by the artists of YouFine. It could be used not only as a sculpture for decoration but also as a fountain with an ornamental effect. The bronze dolphin fountain is composed of five lovely dolphins, which are very popular marine creatures in the human world.
The surface of this bronze dolphin statue shows an antique copper green effect, and its base is a cluster of the wave shape as if dolphins jumping and playing on the sea.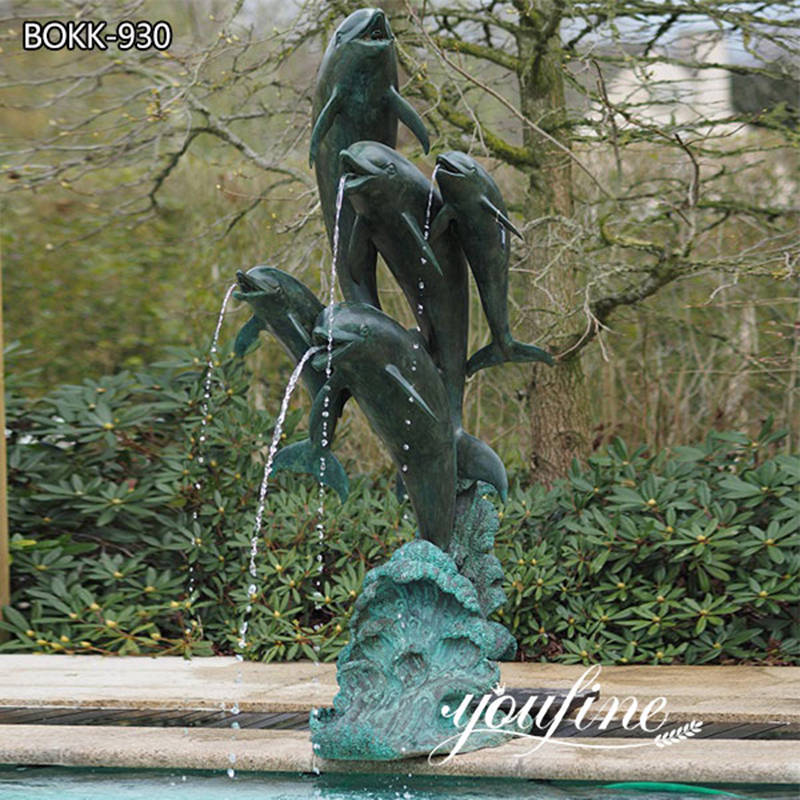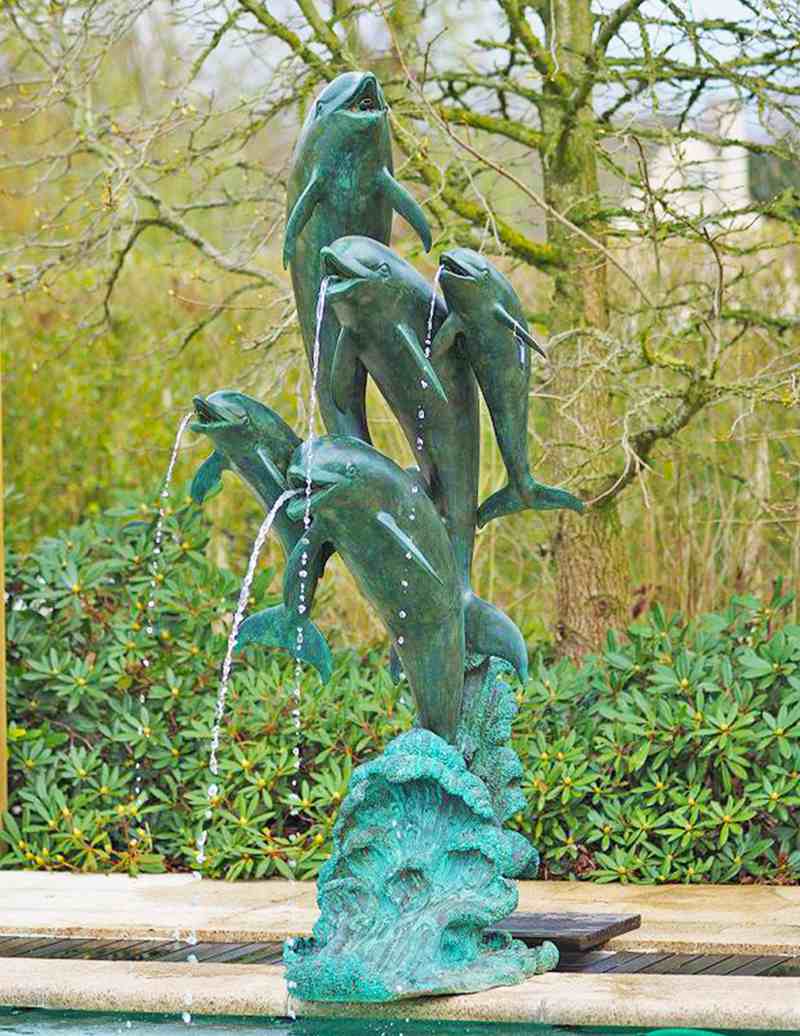 Various Bronze Dolphin Statues are Displayed:
YouFine is a professional
bronze sculpture
supplier, we have a great passion and professionalism for bronze sculpture. According to the different aesthetics of individuals, YouFine has launched many bronze dolphin sculptures with different shapes. These include a large bronze dolphin statue, a life-size bronze dolphin statue, and an outdoor dolphin tails statue.
Any bronze dolphin statue or fountain YouFine could cast for you. In addition, if you have a bronze dolphin statue you like, YouFine could reproduce it perfectly.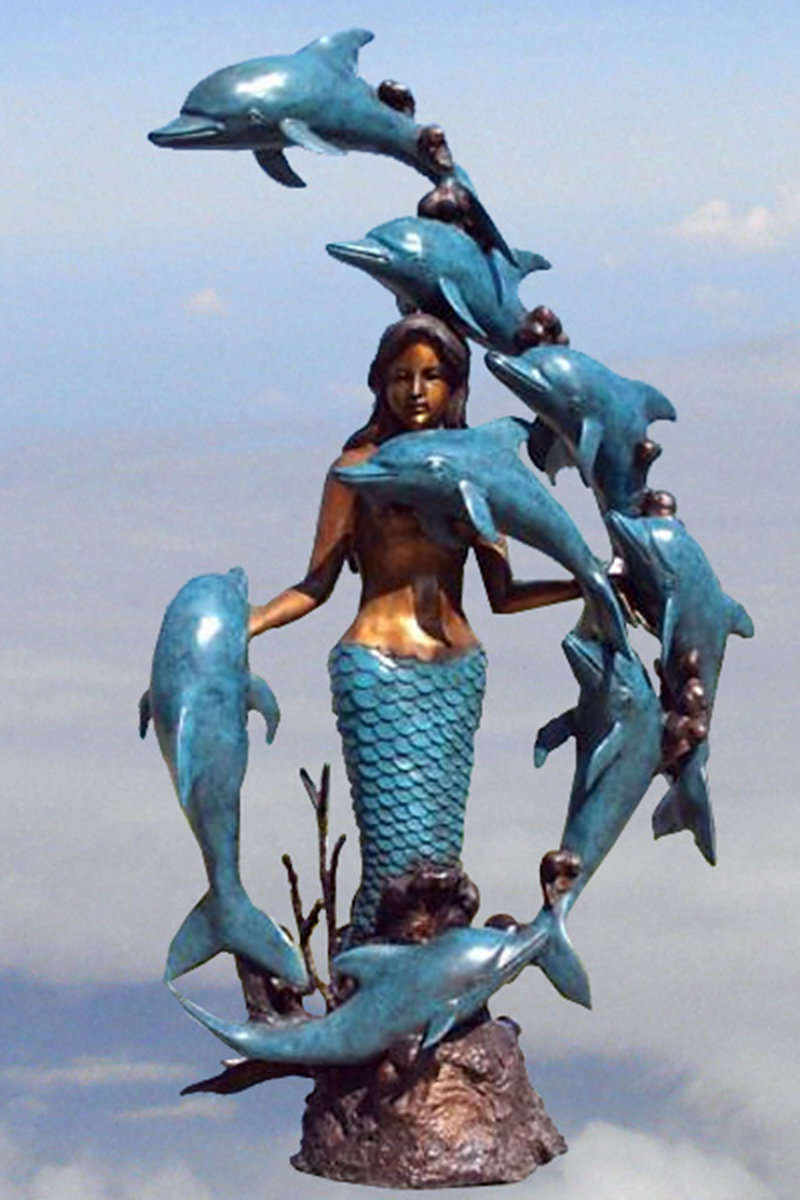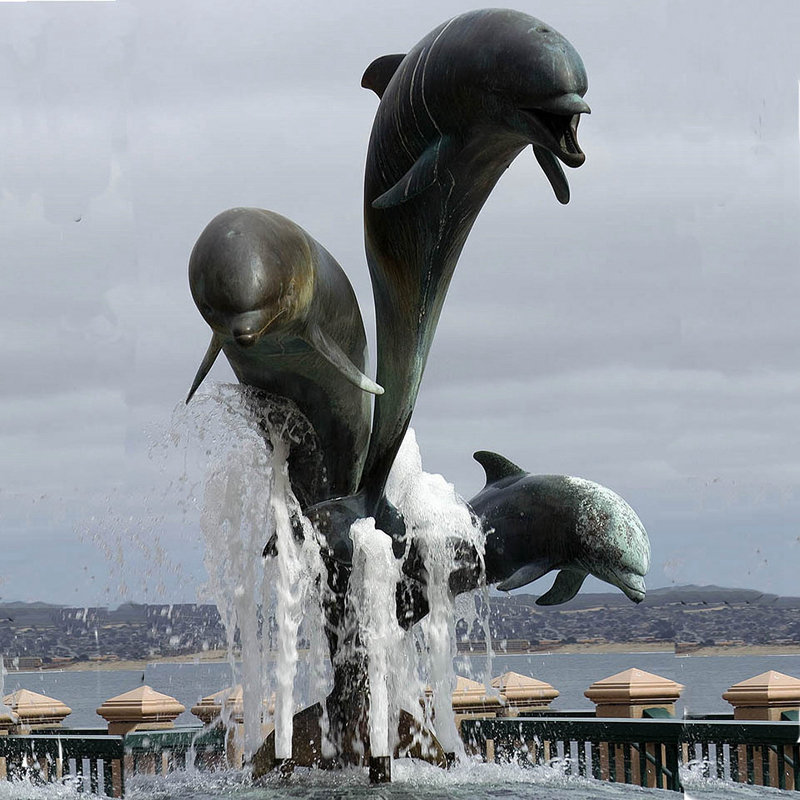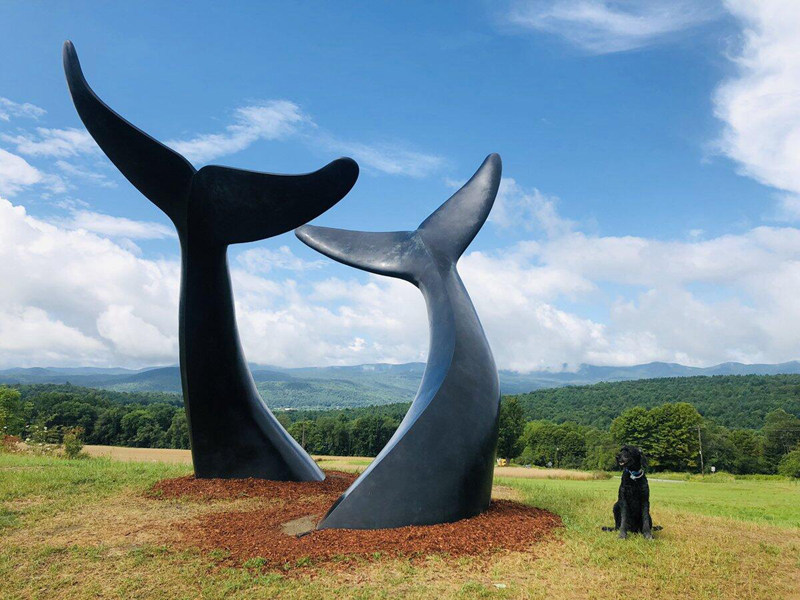 Multifunctional Bronze Dolphin Fountain:
This large bronze dolphin sculpture was cast by YouFine artists for a client's yard. More than anything else, it is a multifunctional bronze statue that could be used as a sculpture to decorate gardens and squares, but also to set up special water jets that circulate water from the mouth of each dolphin.
The dynamic combination of sculpture and fountain could better reflect the ornamental value of the bronze dolphin statue. At the same time, YouFine uses high-quality bronze material for the casting of the sculpture to ensure that the sculpture could be placed outdoors for a long time and has good rust and water resistance.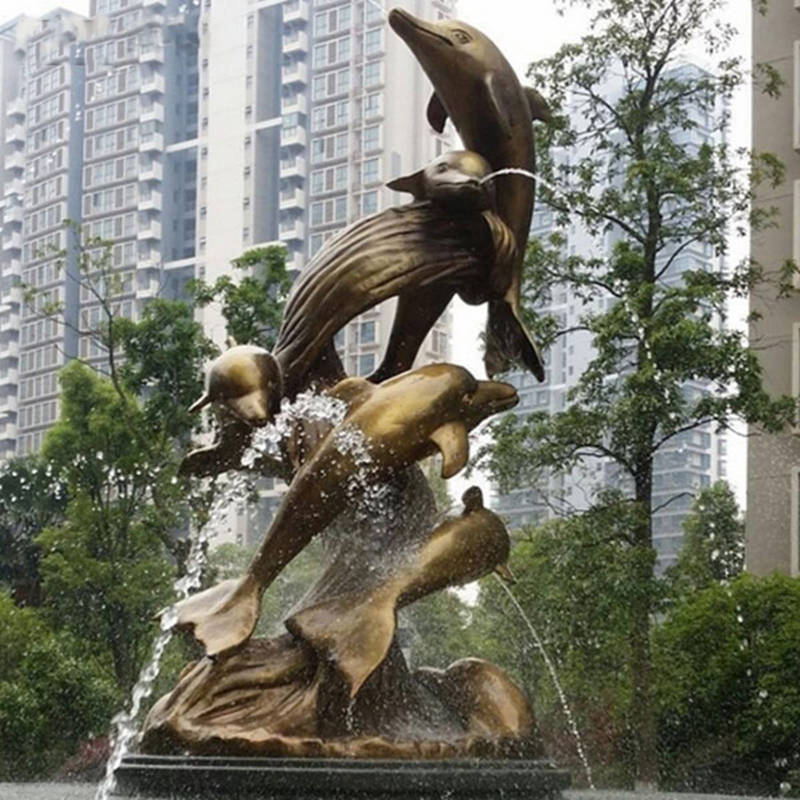 Customized Bronze Statue Service:
The most important feature of the YouFine factory is that it supports the service of
customized bronze statues
. First of all, before casting each bronze sculpture, the factory would make a 1:1 clay mold by hand to ensure that the essence and details of the sculpture are fully restored. Therefore, we could well meet the customer's customization requirements for the sculpture.
Secondly, if you have any requirements for the size, shape, or color of the sculpture, YouFine could meet your needs. Take this bronze dolphin sculpture as an example, you could increase or decrease the number of dolphins at would, or change the way the water comes out of the fountain.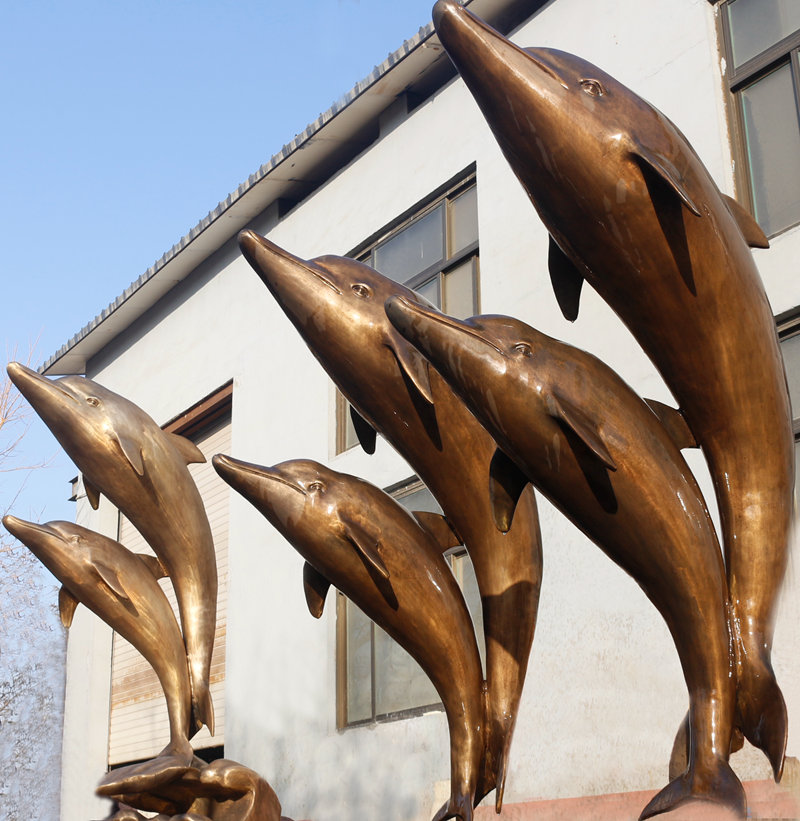 YouFine is a professional bronze sculpture supplier, any style and shapes you want YouFine could customize for you. This bronze dolphin sculpture fountain is on sale, please contact YouFine for more information.