Stainless Steel Tree Sculpture Setails:
More and more people like stainless steel sculpture, of course, it has a lot to do with our design. Stainless steel tree sculpture is our hot-selling product, it is full of modern technology sense and very artistic effect. Every branch and leaf is made of fine stainless steel, which is very delicate and beautiful.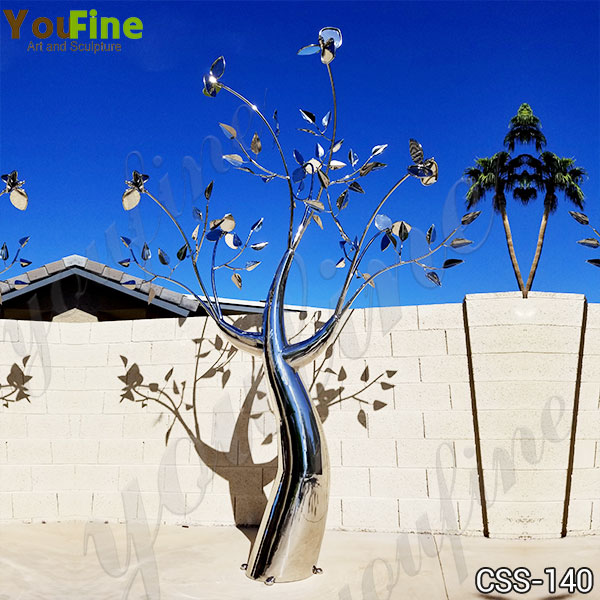 Accept Custom Design:
Undertake various stainless steel engineering design, have more than 100 stainless steel product design and manufacturing experience, specializing in the production of various stainless steel sculptures. We have more than 30 years of history in the production of sculpture industry, and could provide you with a full range of sculpture decoration services.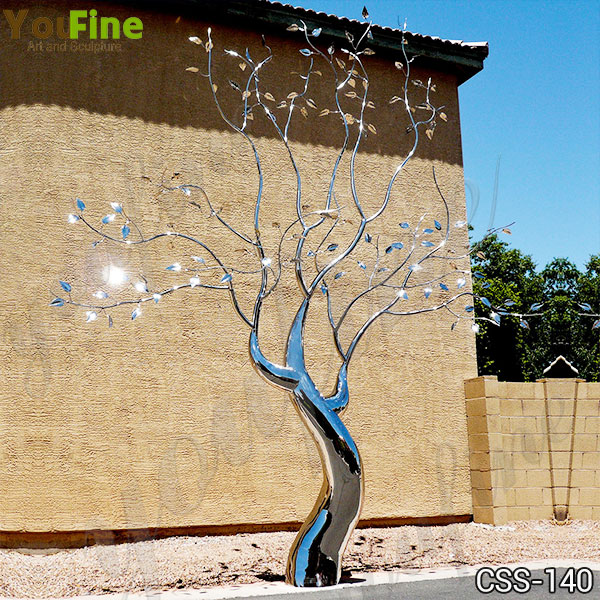 Choose Designs:
There are many stainless steel tree sculptures and other abstract stainless steel sculpture designs on our website. Our products will have their own numbers. When you choose a product, you could tell our sales staff the number so that we couldgive you a detailed quote.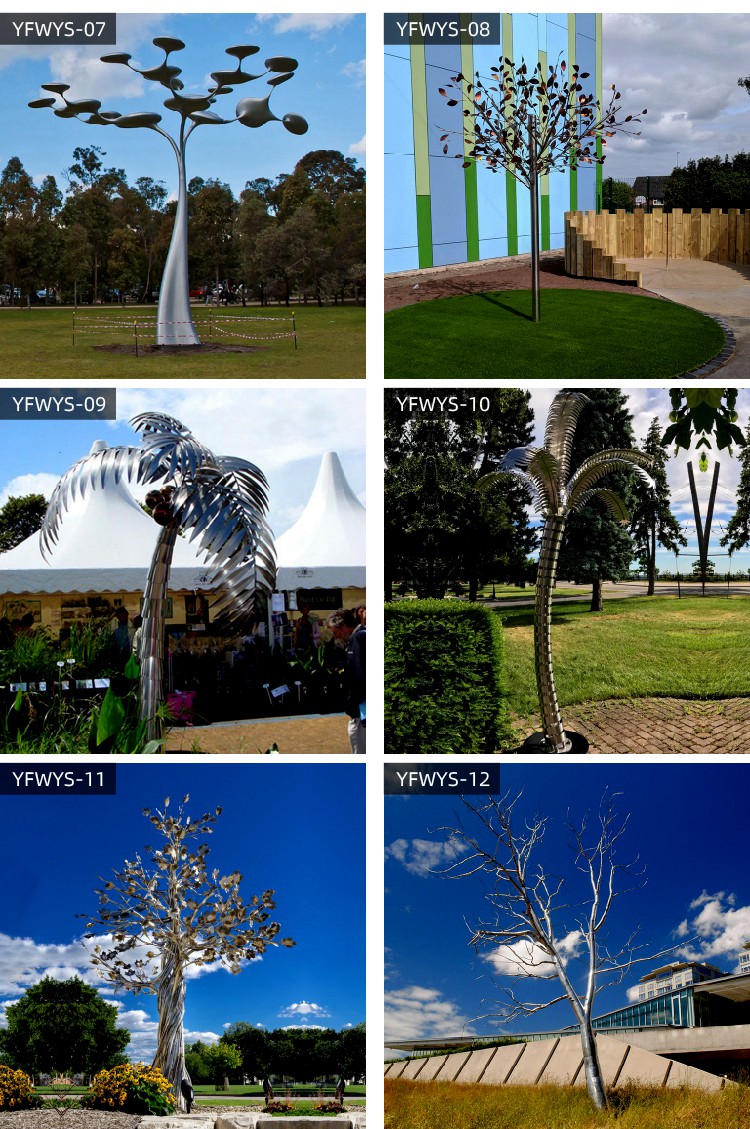 Quality Steel:
The common stainless steel classification is 304, 316, we could choose the most suitable stainless steel material according to your needs. Different stainless steel materials also have some differences in price and use effect. We will recommend the most suitable products for you with professional service attitude.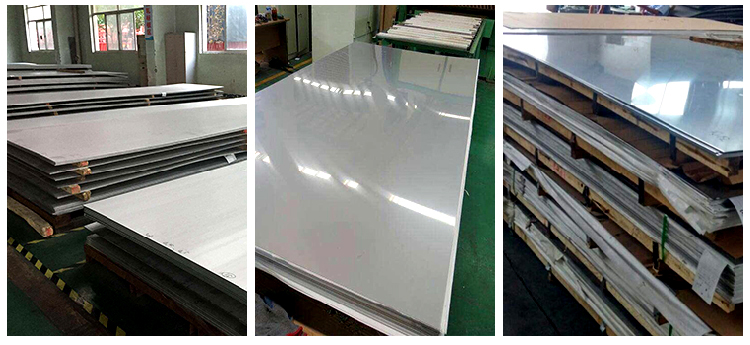 Production Process:
The internal metal skeleton is made and treated with rust-proof hot-dip galvanizing to keep the sculpture strong and durable. External professional welded stainless steel sheet, fine polishing treatment, not only smooth and bright and long storage time, could adapt to harsh environments.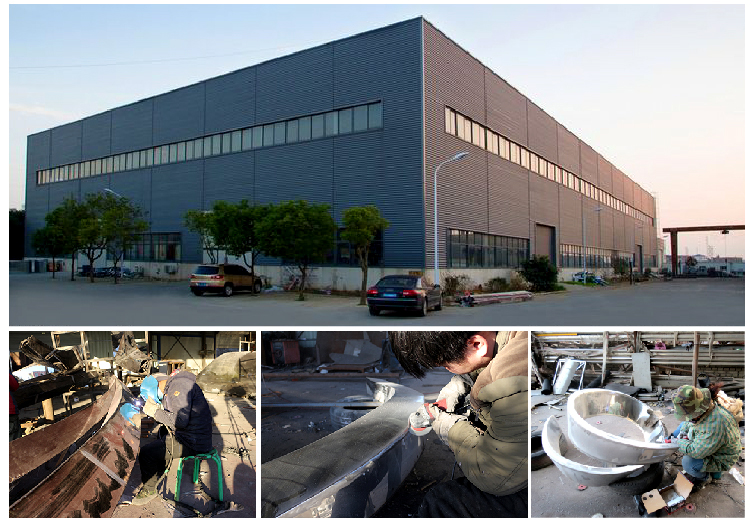 How to Contact Us:
There is our contact information at the bottom of our website. You could send us an email or call. Of course, we are also happy to see your message and will reply you in time. If you would like to cooperate with us, we are also glad you came to visit our factory.