Details of Bronze Eagle Statue
The large bronze eagle statue for sale is well cast by our top artists in YouFine factory. Many customers buy it for outdoor decoration and have received much praise. This bronze eagle sculpture represents a wild power, and we could tell from its broad, heavy wings that it is a large, fierce carnivorous wild animal. It has a strong body and powerful wings, moreover, our artist cast the wings very realistically, and each feather is very close to a realistic appearance.
The eagle also has sharp talons and a hook-like beak, which were the perfect weapons for this type of bird of prey to catch food. The bronze eagle sculpture is inspired by wildlife groups in nature and expresses man's awe of nature and the power of the wild. If you like this beautiful eagle sculpture, please feel free to contact us for consultation.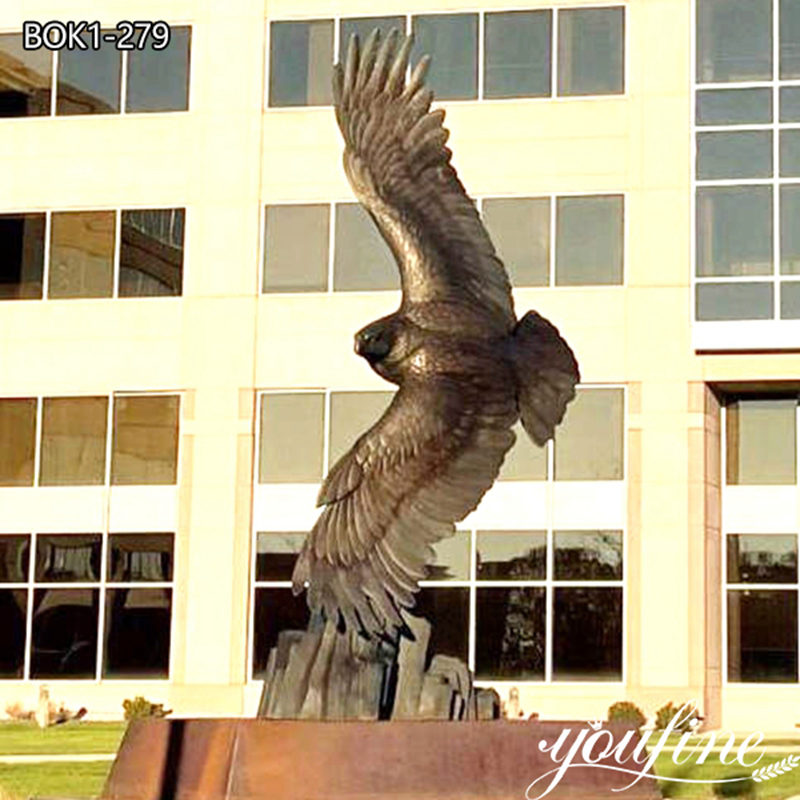 How Could YouFine Cast A Realistic Bronze Eagle Statue?
YouFine made this realistic
bronze eagle sculpture
, we are a professional bronze sculpture supplier, and we have a great advantage in casting bronze sculptures. First of all, we could produce the most realistic animal sculpture because we have professional sculpture clay model artists in our factory.
YouFine would hire professional animal clay model artists to perform professional operations, these artists are professionals in professional colleges and universities, and they have rich experience in making animal sculptures. Secondly, YouFine would carefully check with customers during the process of casting clay molds and sculptures, and we would only stop modifying them if they are satisfied. All in all, YouFine guarantees the perfect bronze sculpture for our customers.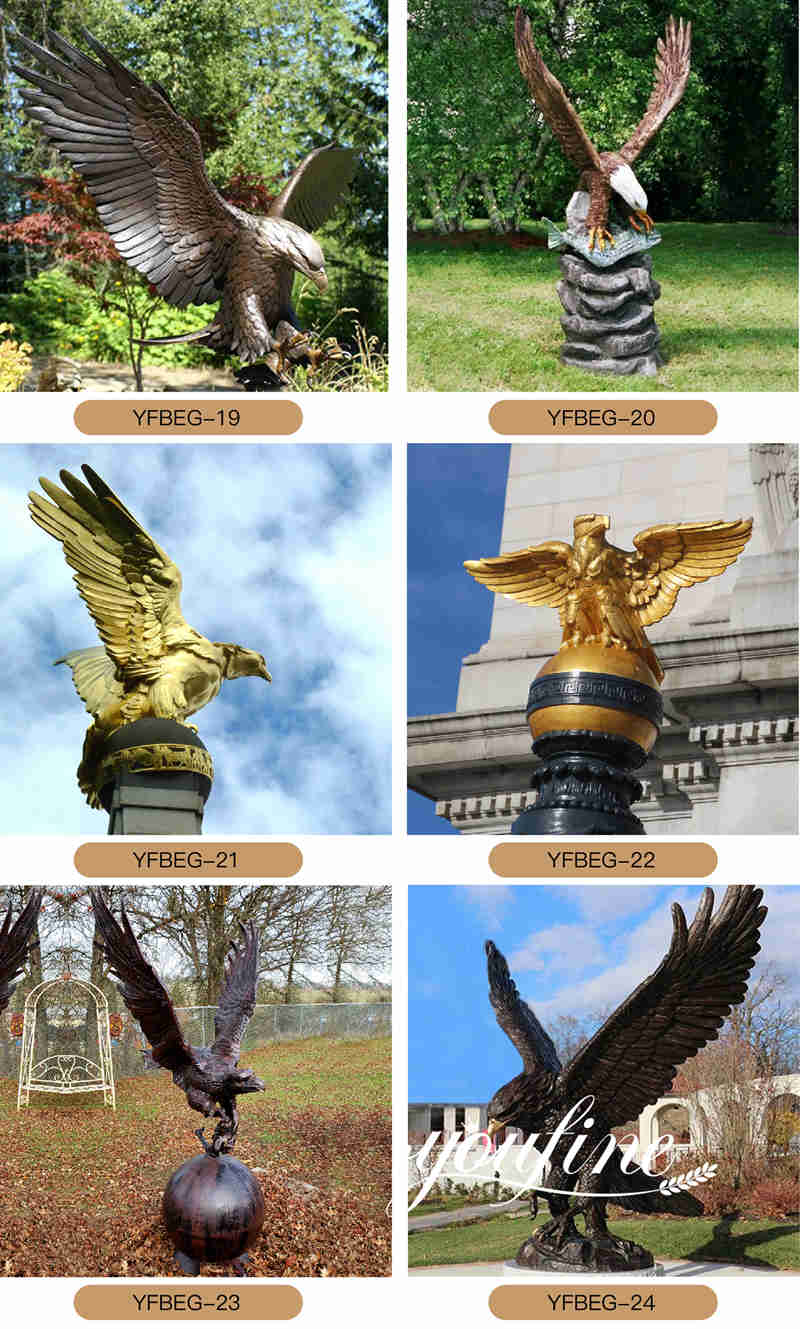 Quality Assurance of Bronze Sculptures
The bronze sculptures cast by YouFine are not only very realistic but also of high quality. For a beautiful bronze sculpture, it is very important to choose the material of the sculpture. Many customers have many misconceptions about the material used for bronze sculptures, but in fact, the higher the copper content, the better the quality of the product. In the process of casting bronze sculptures are required to add a certain percentage of zinc and tin to the bronze.
Because copper itself is not fluid, it could not flow in the wax and sand shells, so the casting could not be completed. Adding zinc and tin to the bronze increases the fluidity of the bronze and increases its hardness. This facilitates the completion of the casting and increases the hardness of the sculpture. In addition, the thickness of YouFine's bronze sculptures is between 5-8 mm, which guarantees the longevity of the sculpture.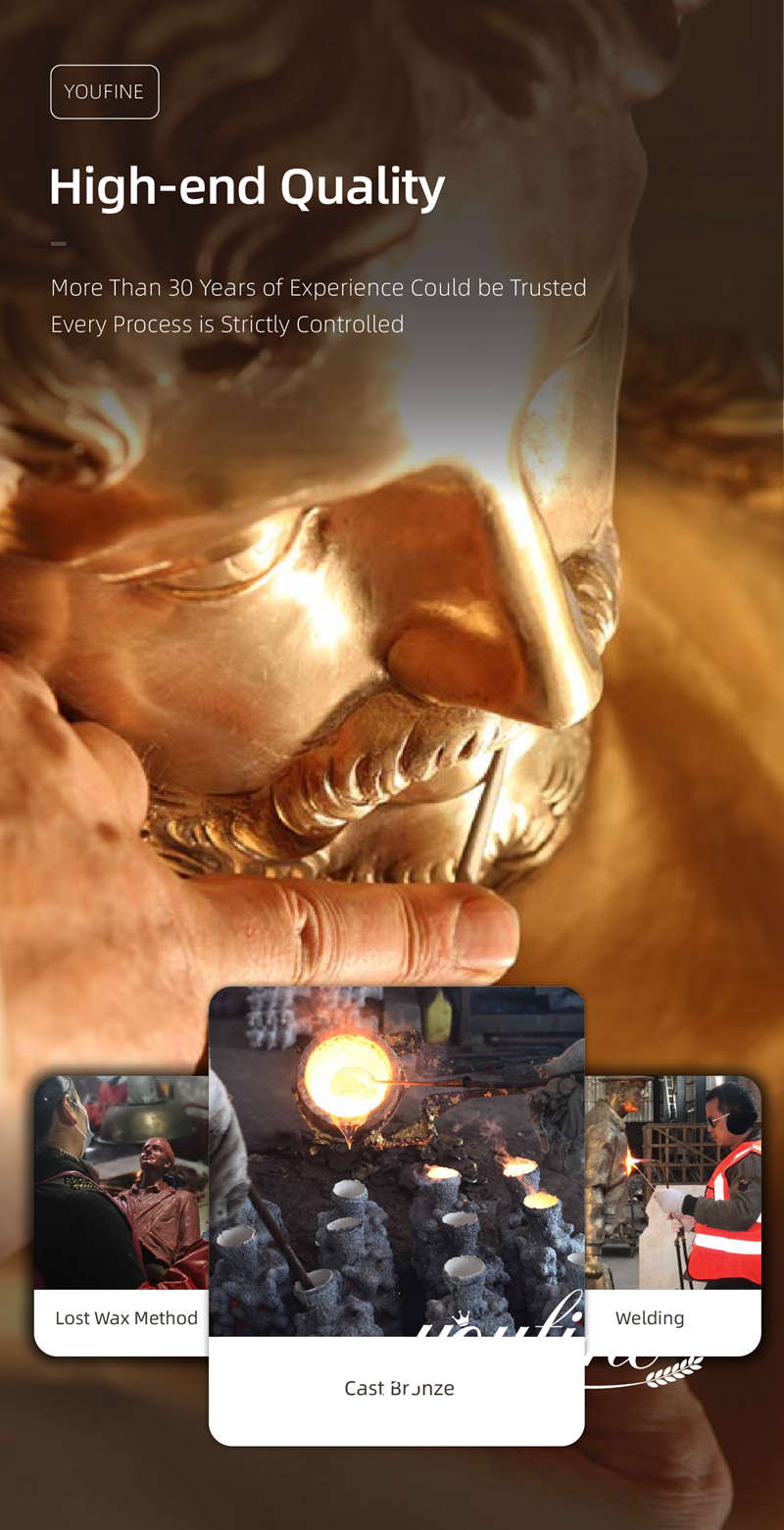 About The Rich Selection of Sculptures
YouFine's bronze sculptures are exported all over the world, and many customers come to our factory to customize their sculptures. With 39 years of experience in the bronze sculpture casting industry, YouFine insists on technical innovation and product innovation for 39 years. On the one hand, the bronze sculptures cast by our artists do not show white spots and rust spots, and the quality is the highest in the industry.
On the other hand, our bronze sculptures have a wide range of products in each category for customers to choose from. Each bronze animal sculpture has many different shapes and materials to choose from. No matter what the sculpture is we could produce the highest quality work for you.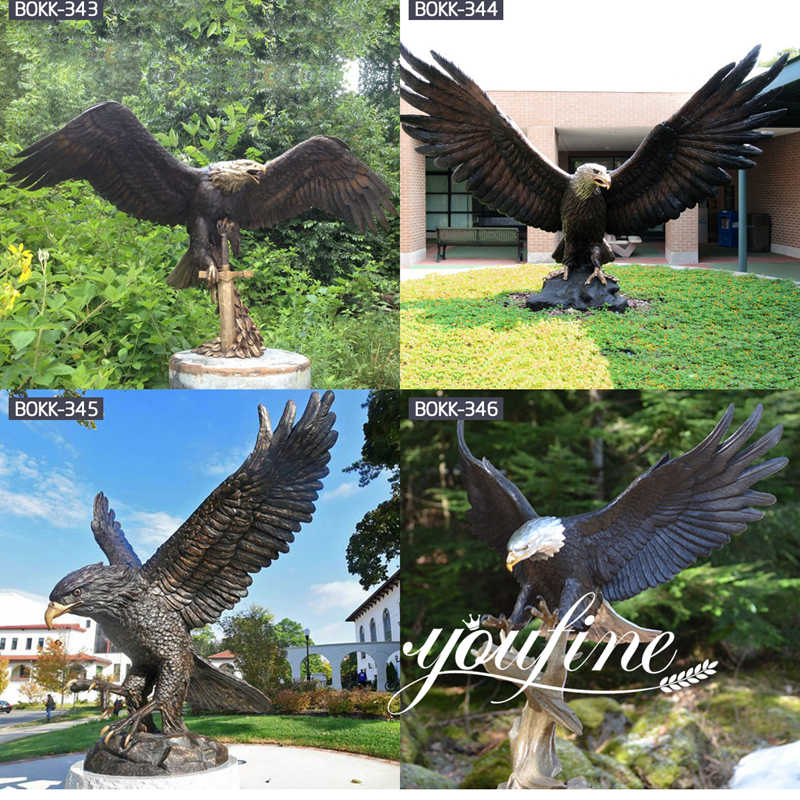 YouFine is a trusted supplier of high-quality and beautiful bronze sculptures. If you are interested in one of our sculptures, feel free to contact our team to make a purchase.