This beautiful Marble Fountain with Ladie consists of a gorgeous base and an elegant lady in the middle. The water flows out of her vase and flows through the marble to the pool below. The whole process is very elegant and the water flow is very soft.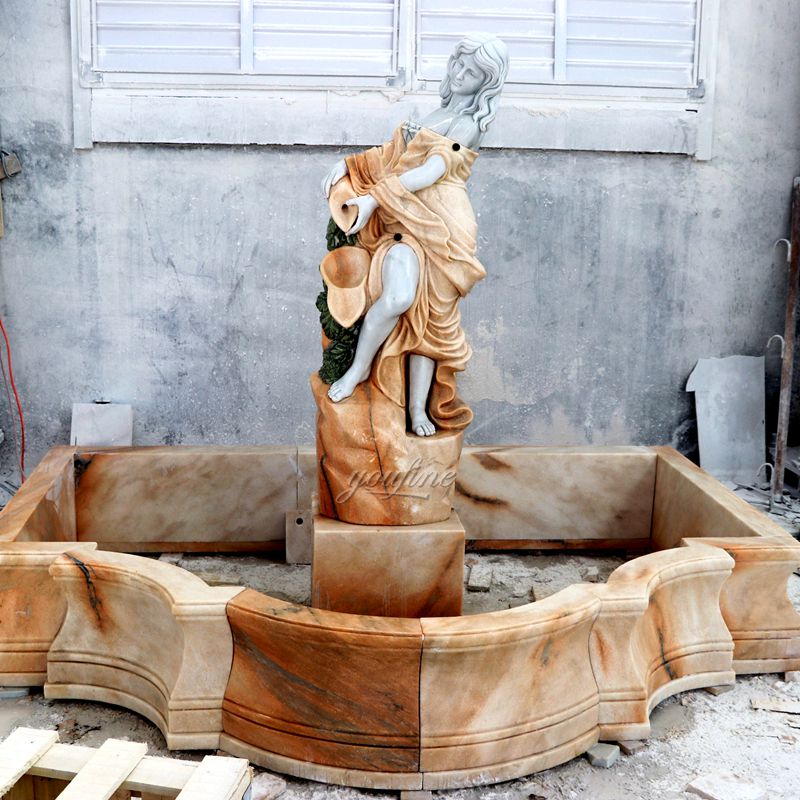 Excellent Choice for Decoration
We have many customers who choose to place the Marble Fountain with Ladie at their door or in the back garden. These are very good choices, because the presence of the fountain has many advantages for purifying the air. The small drops of water splashed from the water could also be wet air.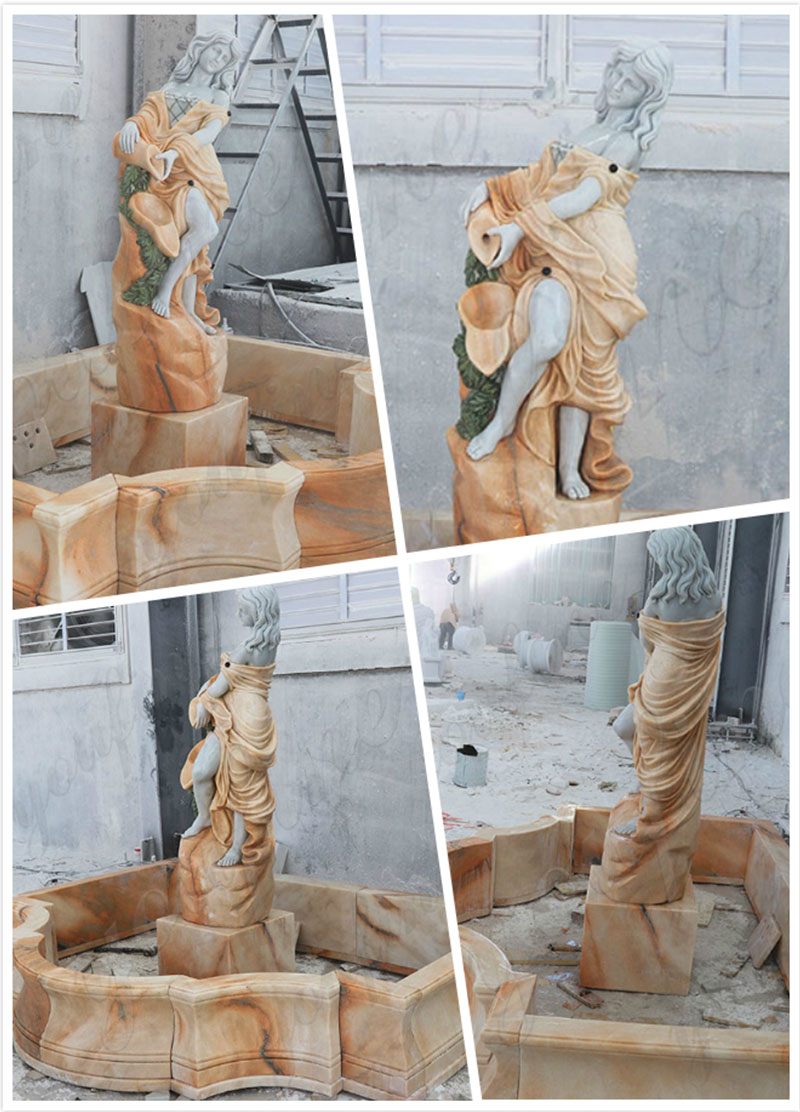 Professional Factory
As a sculpture manufacturer for more than 30 years, we specialize in producing all kinds of stone sculptures. So you could contact us to ask for your needs. We could not only customize the size, but even the pattern and stone color, which could be made according to your requirements, such as sandstone fountain, granite fountain, black marble, pink marble, beige and white. Marble and so on. These are the raw materials for popular marble fountains.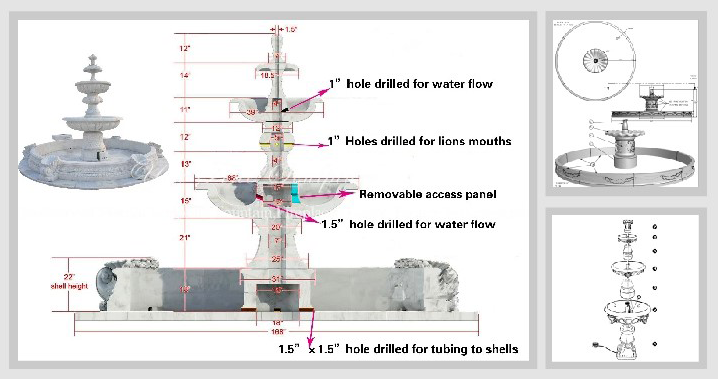 Excellent Marble Sculpture
All of our Marble Fountain with Ladies are hand-carved, the surface would be polished, and the workers are experts with decades of experience, please rest assured. We would follow up and provide relevant photos throughout the production process. Don't worry about installation, professional drawings and professional staff would serve you all the time.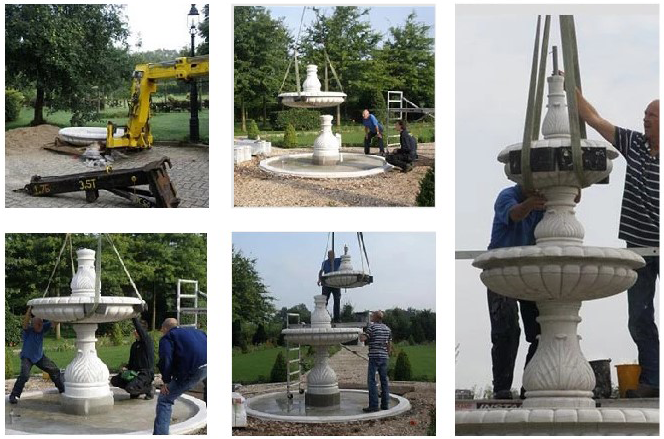 Shipped to the World
We support multiple ways to pay and absolutely protect your property. The products are shipped to the world, no matter where you are, we would choose the most suitable transportation method. Please don't worry after the sale. If there are quality problems, we would solve them in time.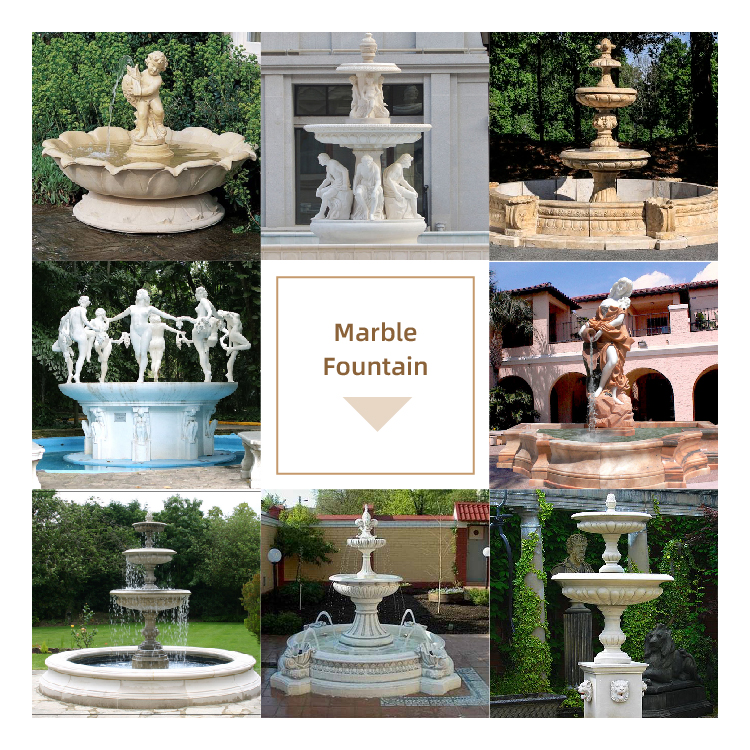 All courtyards are unique and you should also have a Marble Fountain with Ladie of your own. For more details, please leave a message or contact us!