This large wall fountain outdoor can transform any area into a tranquil and elegant oasis if you are looking to add a stunning centerpiece to your outdoor space. At YouFine, we specialize in creating exquisite marble fountains, including the large wall fountain outdoors. Made from white marble and meticulously crafted, this fountain is the perfect addition to any outdoor setting.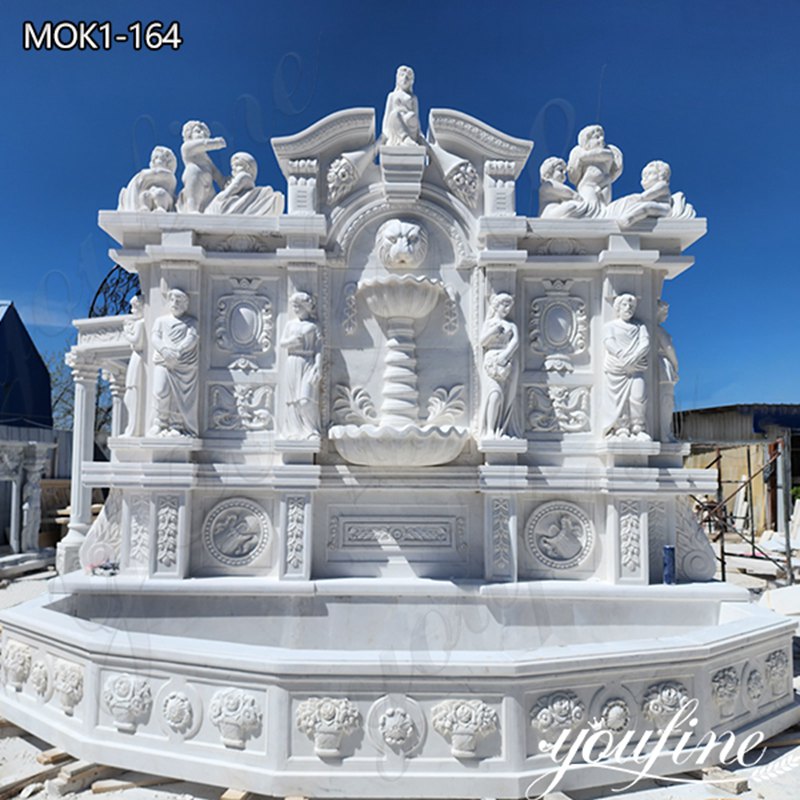 Expertise in Marble Fine Carving:
At YouFine, we are experts in the art of marble fine carving, and we apply this expertise to our large wall fountain outdoors. Our skilled artisans use traditional carving techniques to create intricate figure details on the fountain, resulting in a stunning piece that will capture the attention of anyone who sees it. From the flowing water to the carved figures, every detail is carefully considered to ensure that the large wall fountain outdoors is a work of art.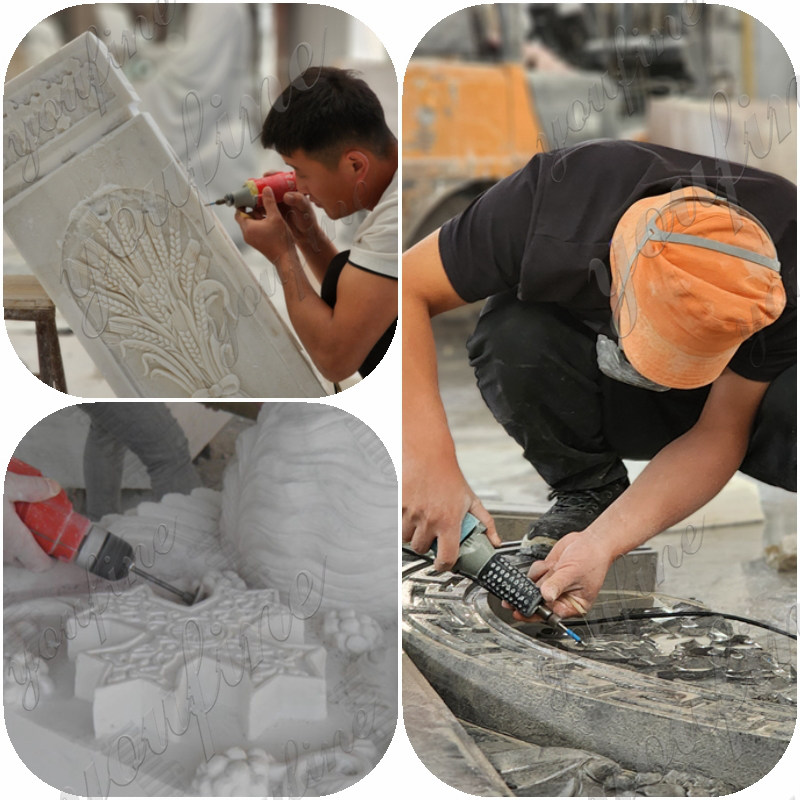 Customization Options:
We understand that every outdoor space is unique, which is why we offer customization options for our large outdoor wall water fountains. Whether you want a different material, a different size, or a different design, we can work with you to create a large wall fountain outdoor that meets your exact specifications. With our flexibility, you can be sure that your fountain will be tailored to your specific needs and preferences.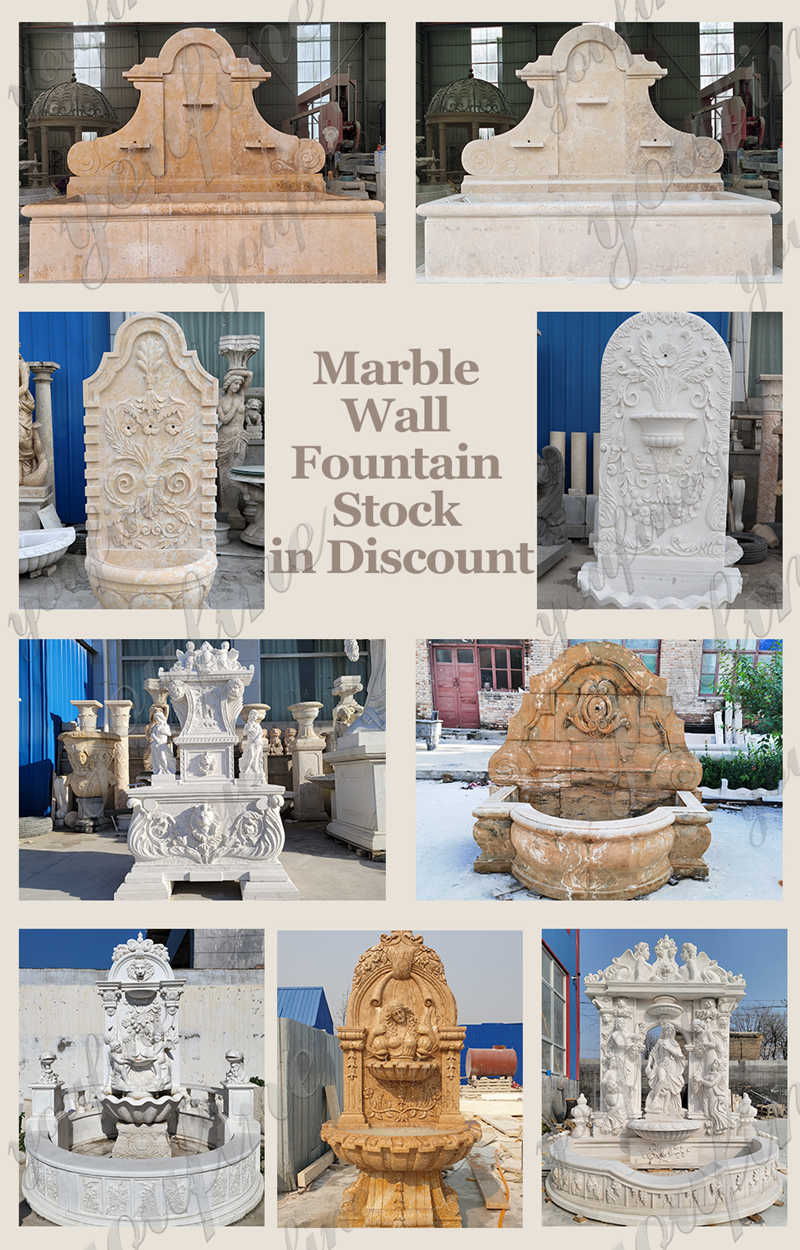 Customer Feedback:
Our large wall water feature outdoor has received rave reviews from our customers. They love the way the fountain enhances their outdoor space, creating a peaceful and relaxing atmosphere. Our customers appreciate the high-quality materials and craftsmanship that go into every fountain, ensuring that it will last for many years to come. With the large outdoor water wall, you can transform your outdoor area into a stunning oasis that you can enjoy for years to come.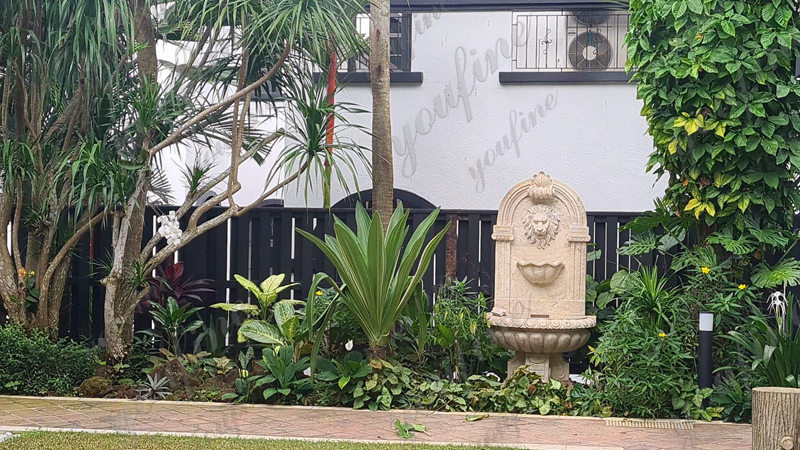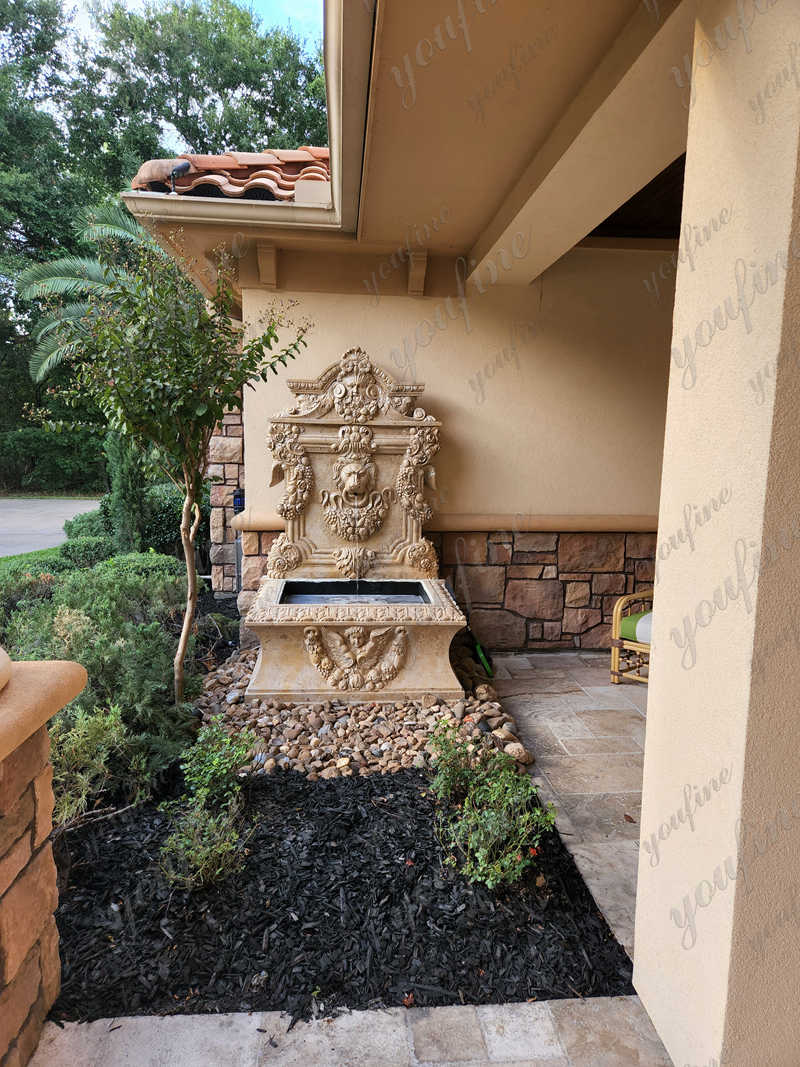 Contact YouFine for more catalogs of marble fountains, I believe there is always a fountain that will satisfy you.