A beautiful Hand-carved Marble Three-tier Fountain is striking, and we know that all courtyards or home gardens are unique to each family, and the presence of a fountain is a perfect complement to your garden or courtyard.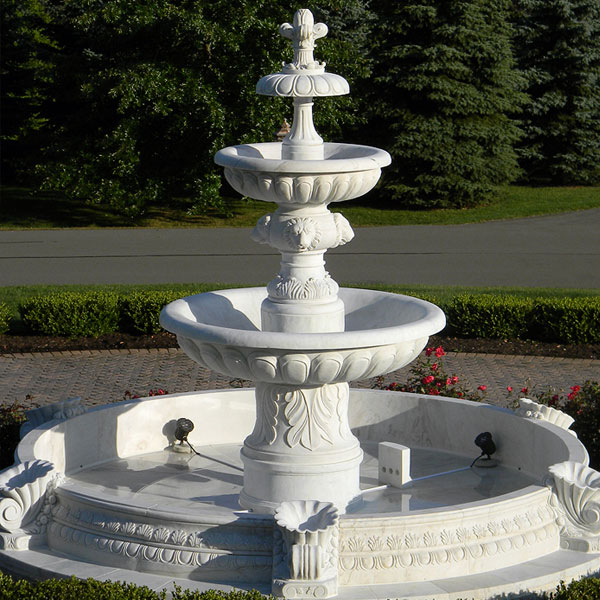 Important Decoration in the Courtyard
The Hand-carved Marble Three-tier Fountain is an important decoration in the courtyard. It creates a lively atmosphere with the calmness of the sculpture and the movement of the flowing water, giving people a beautiful enjoyment. At the same time, it could also humidify the air and lower the temperature. Therefore, many friends like to decorate the fountain outdoors.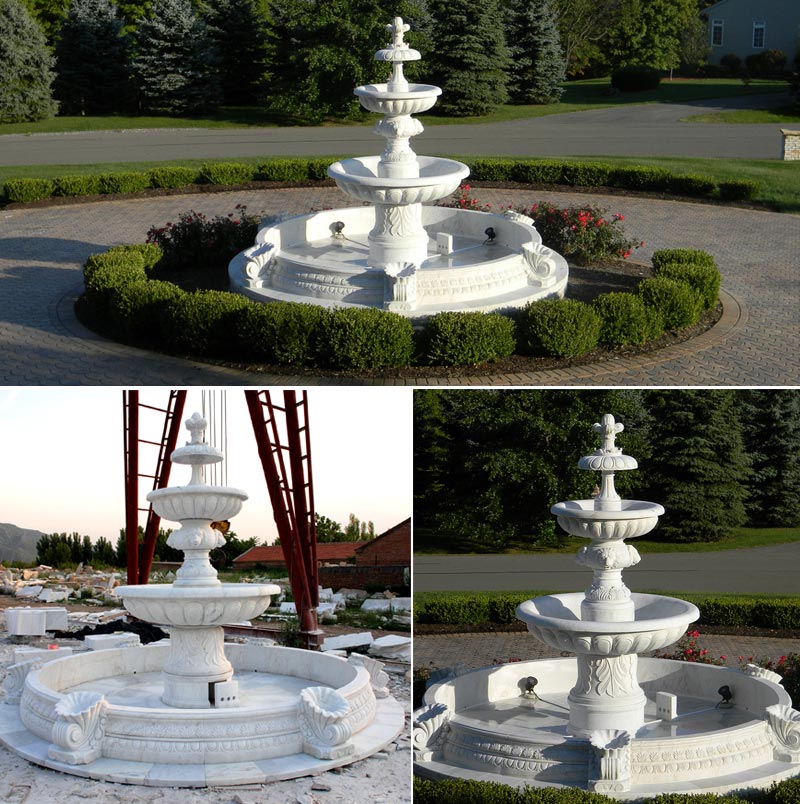 Accept Customization
We have our own designers and production plants, so we could accept customization. Please tell me the size you need or you could order our existing size directly. Before making this fountain, please let us know the dimensions and other details, we would strictly comply with your requirements. We would not package and ship the product until you are satisfied with the product.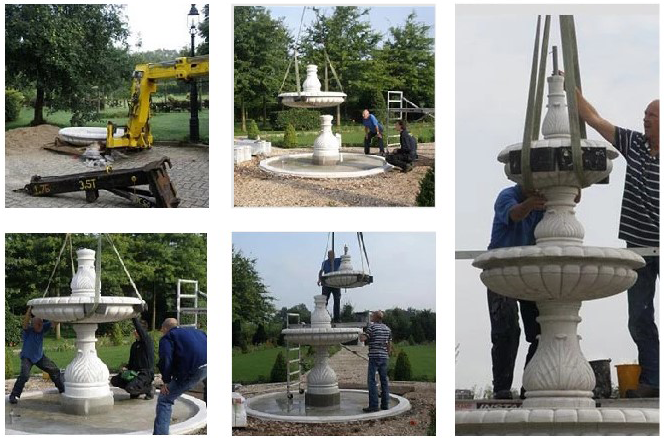 Perfect After-sales Service
For the Hand-carved Marble Three-tier Fountain you purchased, we have perfect after-sales service. After the fountain is complete, we would first test to ensure there are no quality issues before shipment. We would also provide you with a complete and detailed fountain installation diagram to solve your installation problems. If you have a quality problem after receiving the product, we would promptly resolve it for you.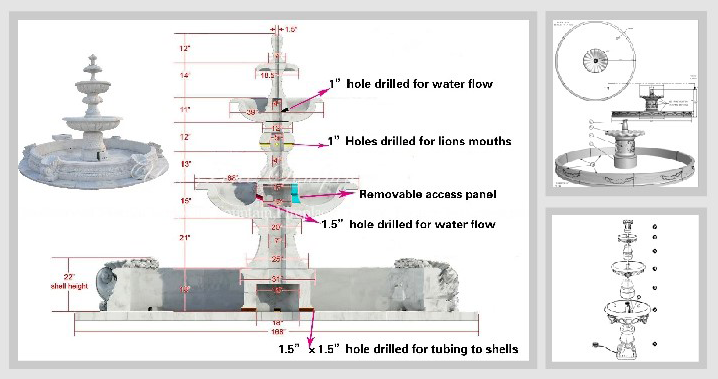 More Choices
Choosing a marble fountain is not complicated. We offer a large number of outdoor stone fountains to suit your needs and budget. Our products range from large sculptures to small garden fountains and everything in between. When you work with us, you could find the perfect combination of decoration.
When you hesitate, why not choose to contact us for more information on the Hand-carved Marble Three-tier Fountain?