Popular Garden Decoration Marble Merlion Fountain:
As we all know, the Merlion sculpture we have seen is a large decorative marble merlion fountain in reference of the constant gushing of water from the Merlion's mouth. We often see this famous merlion fountain in many movies and TV series, it is very popular with everyone. We could perfectly replicate this marble merlion sculpture and decorate it in your garden.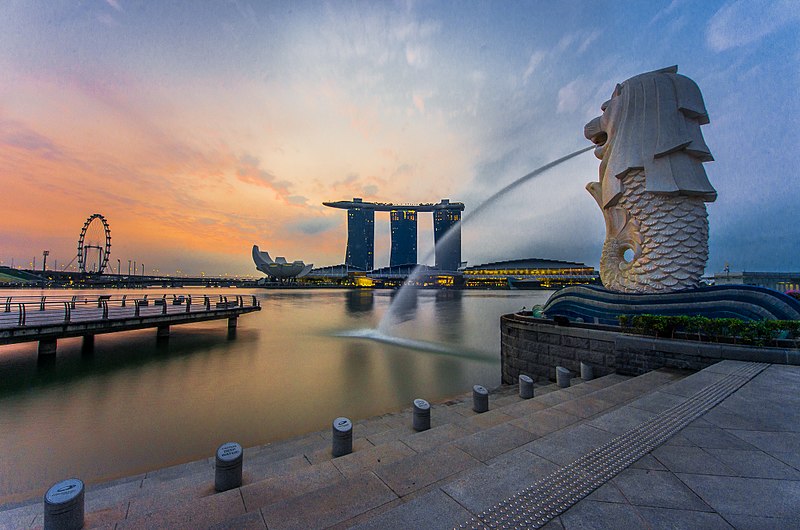 Mythological Creature Merlion:
The Merlion is the national symbol of Singapore's urban state. It is described as a mythical creature with a lion's head and a fish's body. Generally speaking, it is an iconic symbol of Singapore and Singaporeans, and as a national and patriotic symbol of the Singaporean nation.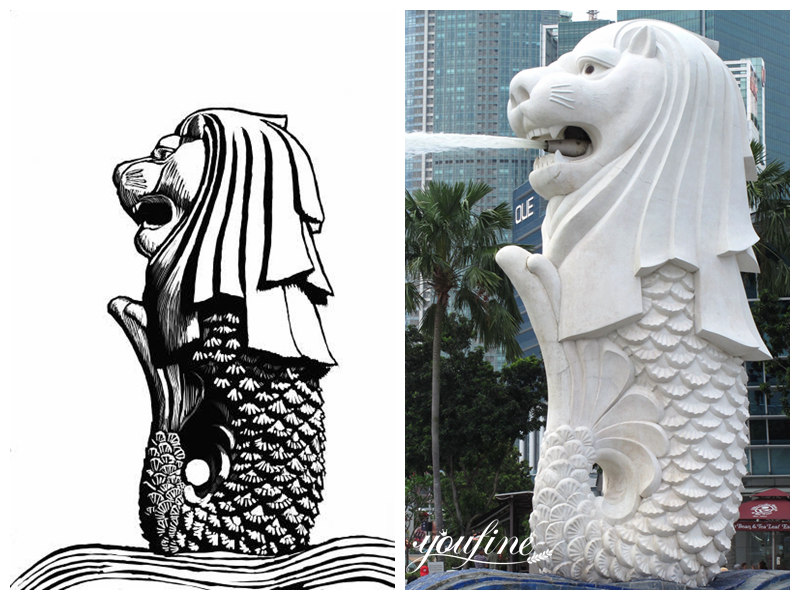 Lighting Decoration Effect:
In addition to the common white marble Merlion fountain, we could also add lighting effects to it. Special materials are attached to the surface of the Merlion. When the lights are turned on at night, a light show fountain begins! Gorgeous lighting and jets of water are intertwined to form a beautiful scene.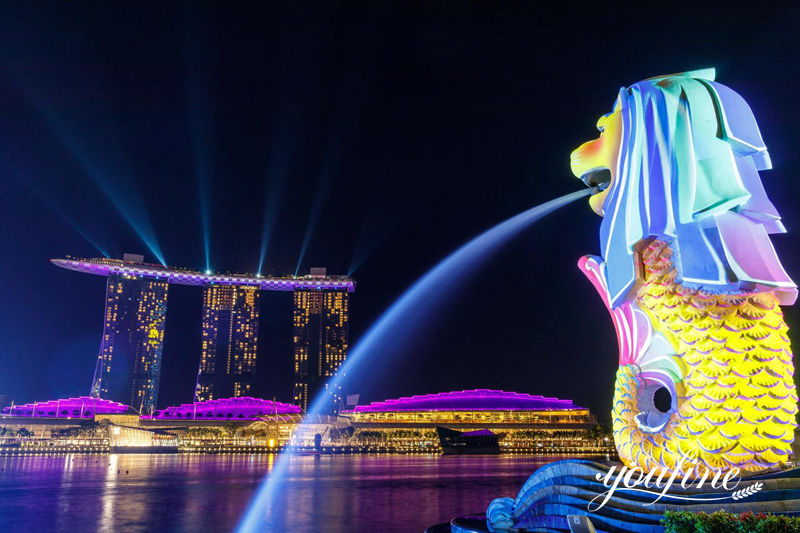 Different Decoration Scenes:
The Merlion fountain has great decorative value. You could see it by the lake, by the river, and even in the large squares in the center of the city. The unique shape would not only add a mysterious atmosphere to the city, but also bring people a good mood. Regarding its size, we could adjust it for you, so that you could successfully place it anywhere you want.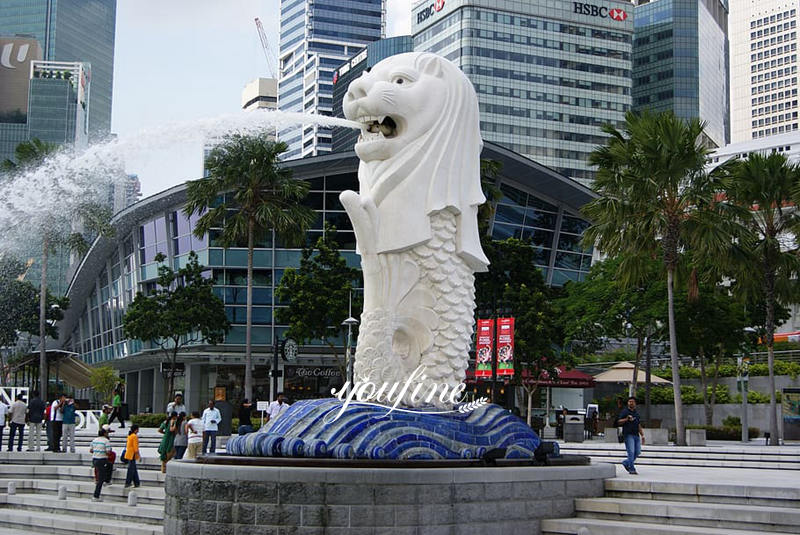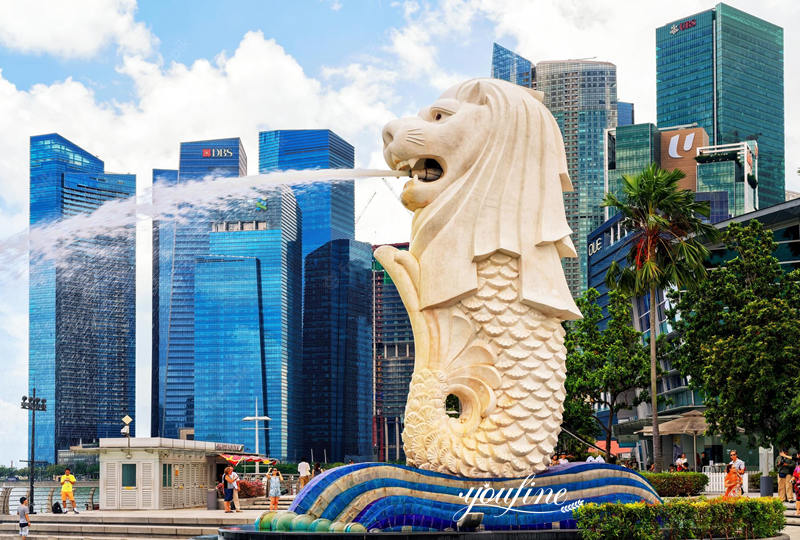 After-sales Service Guarantee:
1. Installation and maintenance: Each sculpture is accompanied by installation instructions, please feel free to consult our sales.
2. Money back guarantee: All our statues are fully insured. Whatever the reason, you are not satisfied with our statue or other sculpture, as long as you apply for a refund within 30 days, we will be happy to refund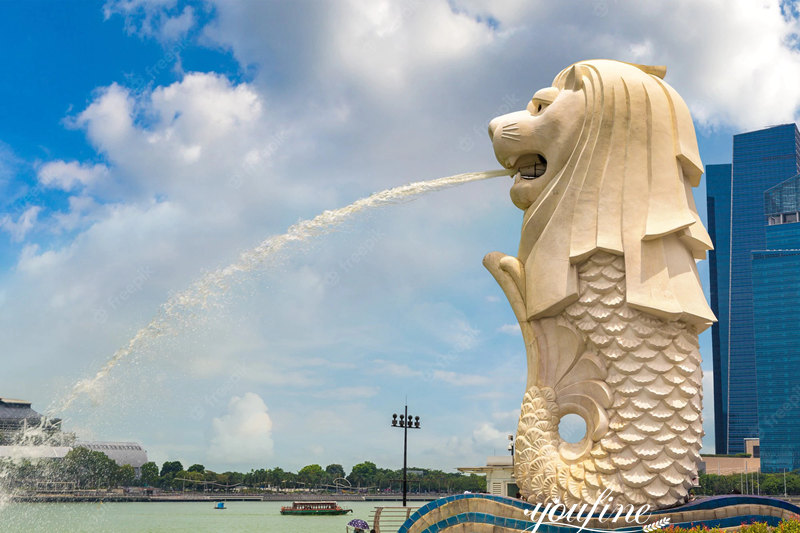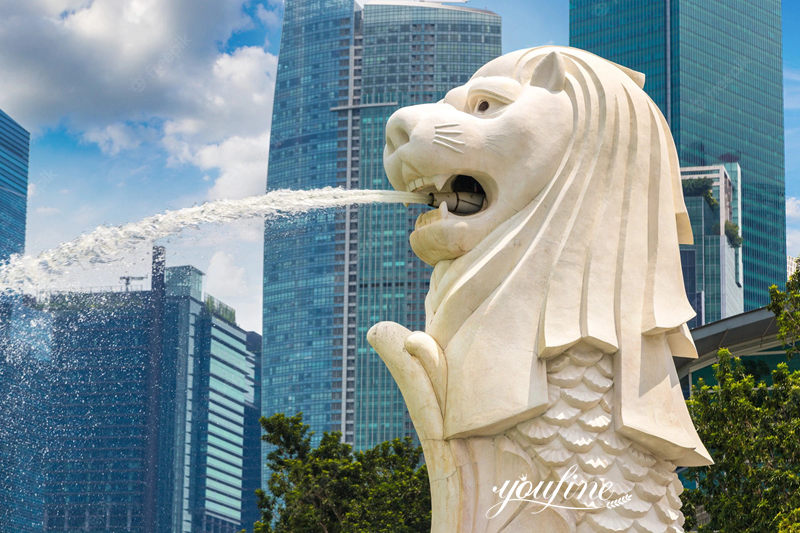 Professional Marble Carving Factory:
We are a professional marble carving factory with a history of more than 39 years, specializing in customizing various types of 
marble merlion fountains
. All our products are natural high-quality marbles and are hand-carved by masters of carving, so each piece is unique of. If you are interested in our products, please feel free to contact us.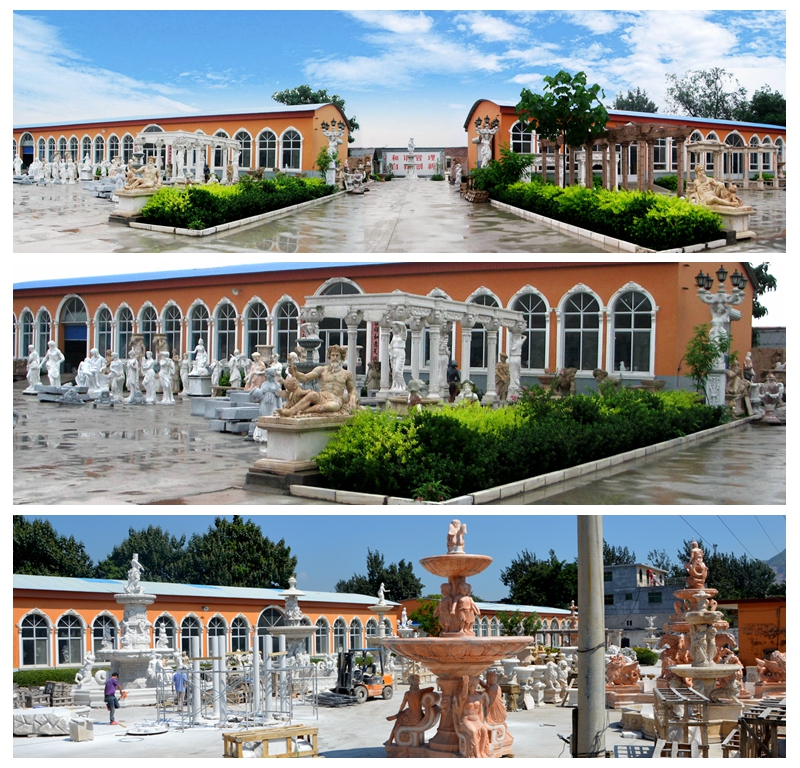 How to get the price?
You could call us directly or add whatsapp:
+86-13938480725
You could leave us a message telling me what you like, or send us an email:
info@you-fine.com/sales@you-fine.com