Well-design Marble Figure Fountain:
This is an amazing large outdoor marble figure fountain which is designed by a group of excellent sculpture designers of YouFine. In order to create a beautiful and impressive fountain design, our designers have spent much time and energy in designing the general and details of it. No matter the decoration on the surface or the posture of different figures, all of those designs have been thought and discussed over and over again. Because of the pursuit of perfect details, we could finally see such a stunning design.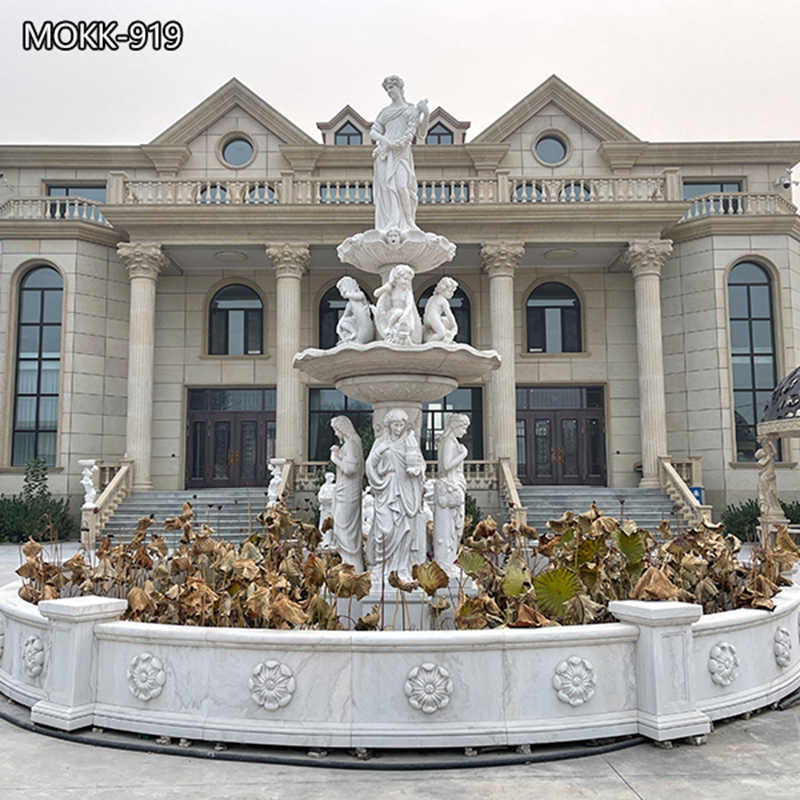 Pay Attention to Details:
Masters of YouFine have very strict requirements for their works. And that is the reason why the YouFine Factory could manufacture high-quality artwork for many years. All of our carving masters have started to learn hand-carving skills from an early age and have passed the strict screening and assessment of the factory. Only masters with many years of carving experience and superb carving techniques would be allowed to take part in the manufacture of our sculptures. And any sculpture made by them is a rare artwork.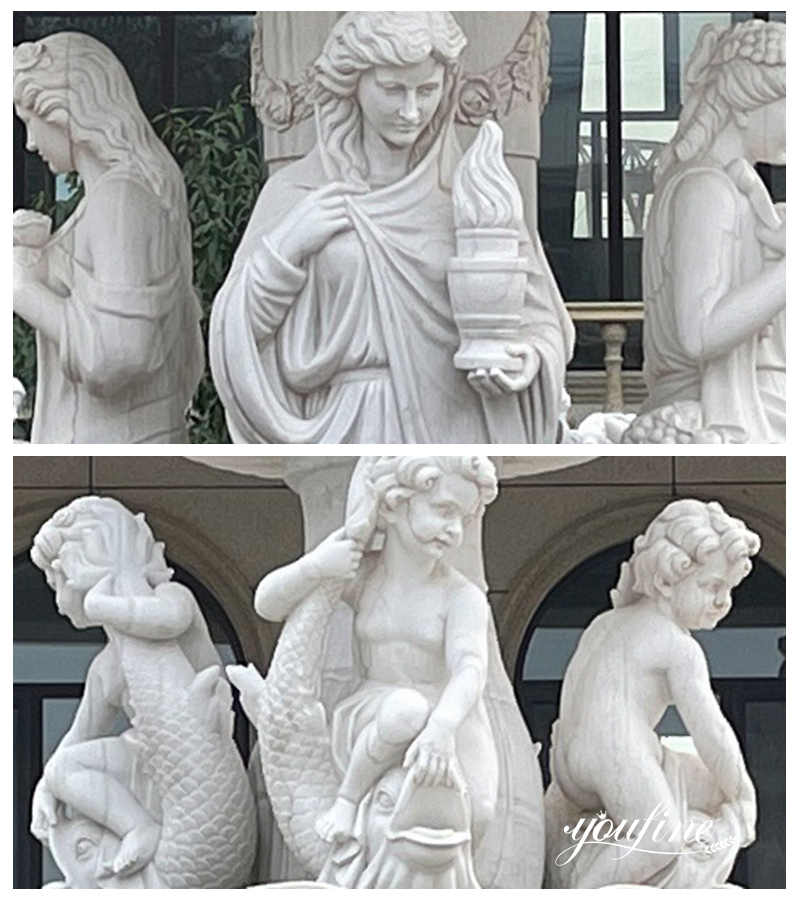 Choose a Valuable Marble Decoration:
If you need a large outdoor fountain, it would be a wise idea to buy a fountain from the YouFine factory. We promise that all of our sculptures are made of A-grade natural marble which comes from reliable material suppliers. Natural material could resist the erosion of sunlight, rain, and wind. Even exposed to the serious outdoor environment, the fountain could last for 30 years. Such a wonderful decoration is not only a stunning decoration but also a valuable gift for the later generations. Because the value of natural marble decoration would not lose with time going by.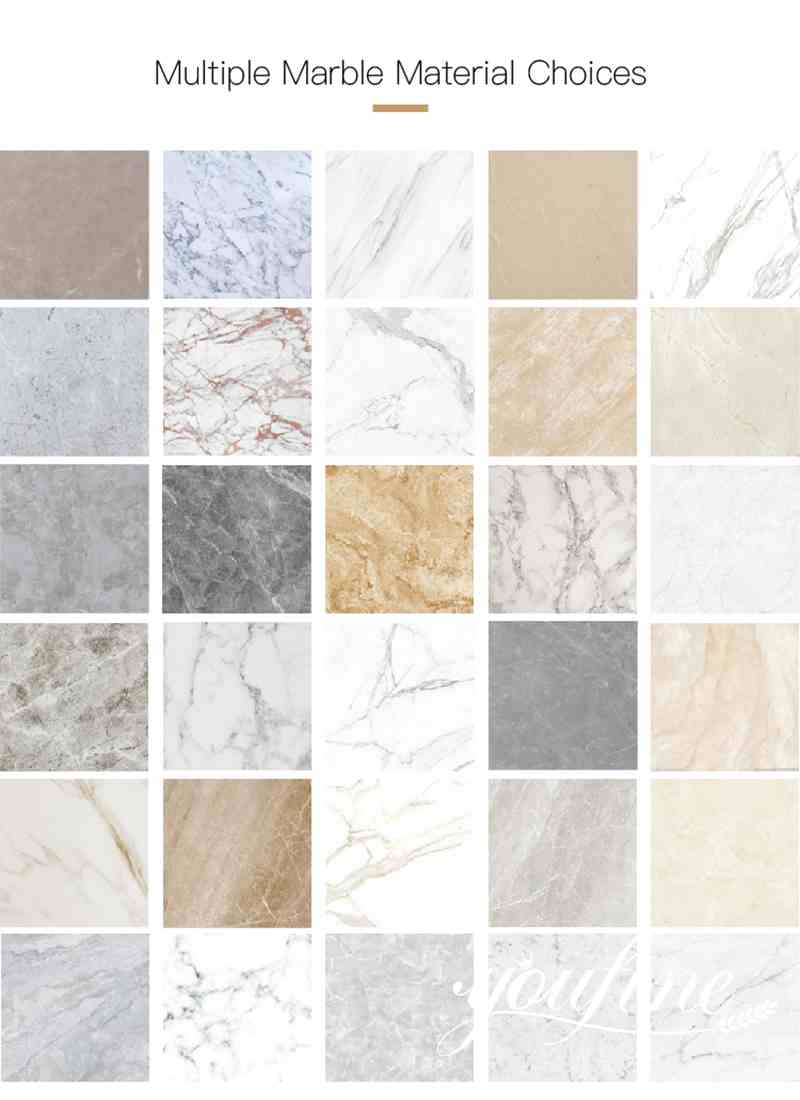 Find Out Sculptures You Need:
If you have a private garden and intend to decorate it with some beautiful art sculpture, you could ask the YouFine factory for help. The YouFine factory has engaged in sculpture manufacture for more than 35 years and could provide all sorts of exquisite decorative sculptures you need. There are hand-carving marble fountains, flower pots, marble gazebos, figure statues, animal statues and etc.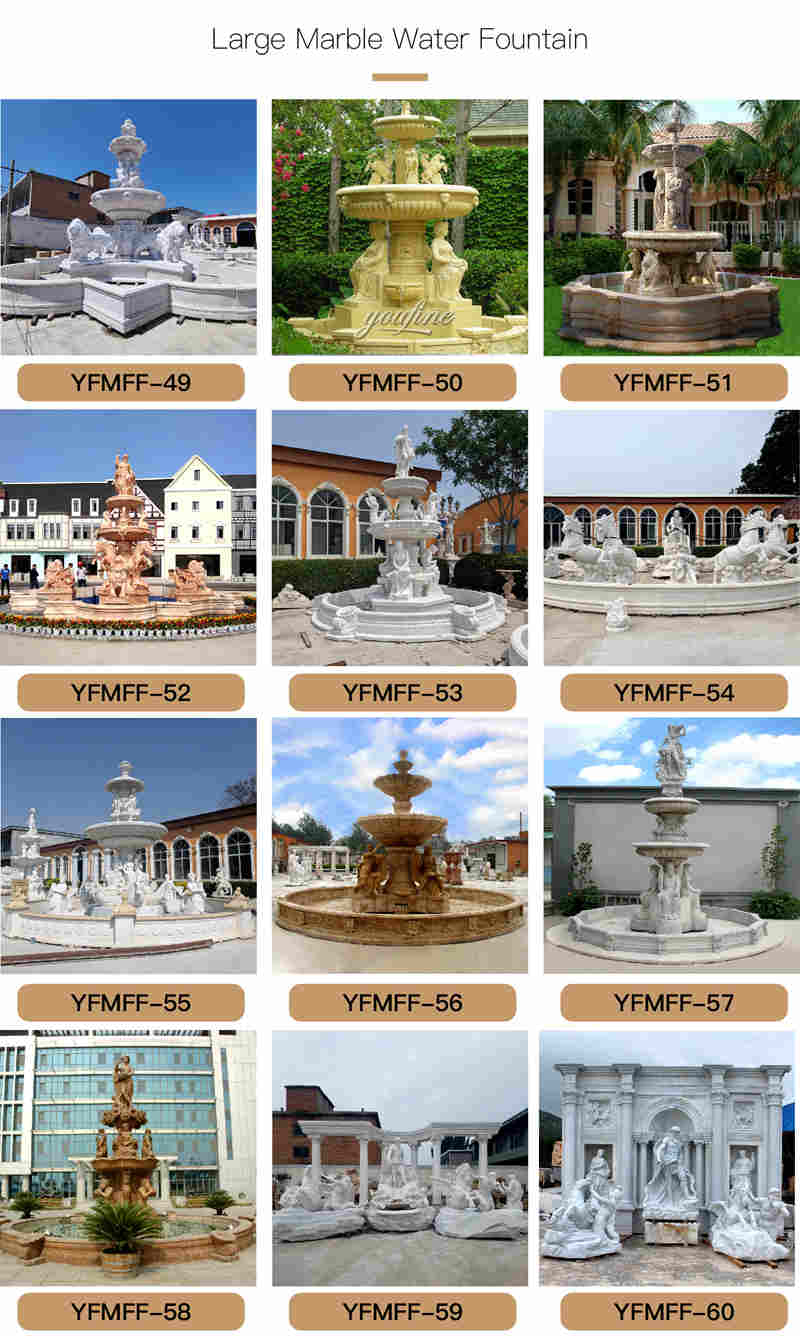 If you need some beautiful sculptures, please contact us. Our experienced consultants would give you professional support.