Lion Garden Fountain Details:
This marble lion garden fountain is a new design of a hand-carving marble fountain. It is made of A-grade natural marble material and carved by a group of professional hand-carving masters. The most attractive part of this fountain is the marble animal statues on the fountain. Four lifelike marble lion statues have been set in the different directions of the fountain pool and the beige marble close to the color of the real lions. There is no doubt that this fountain is a wonderful decoration for private gardens.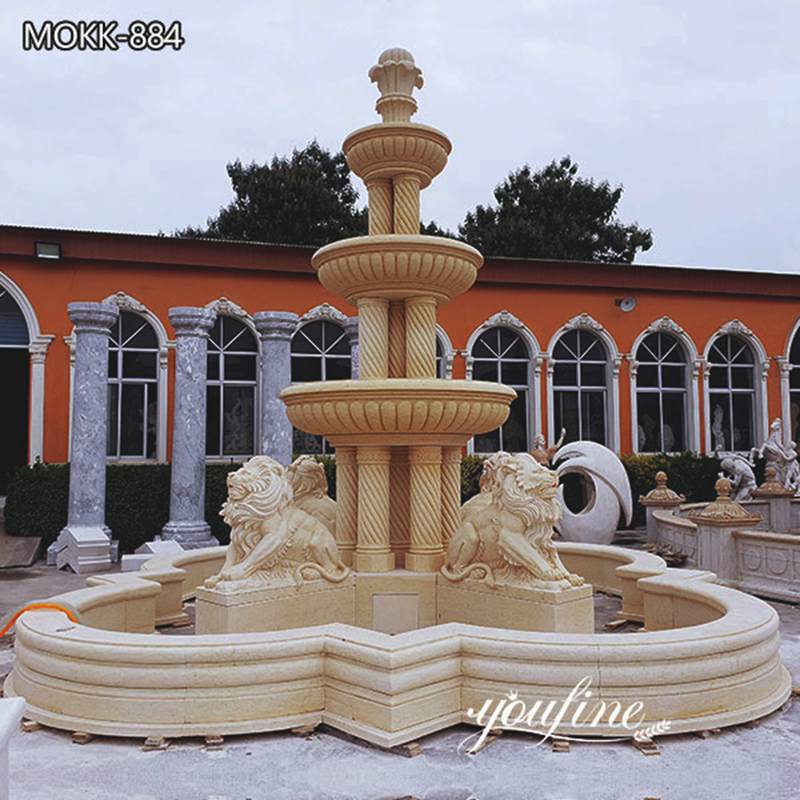 Make Sure High Quality:
The quality is the most important thing for the YouFine factory and we have taken some measures to make sure high quality of our products. Marble materials from different suppliers would be selected by a group of professional masters and only A-grade natural marble would use to carve different sculptures. Besides, the factory would test whether the fountain could be perfectly installed. Once there is any flaw, the factory would carve a new one for our customer.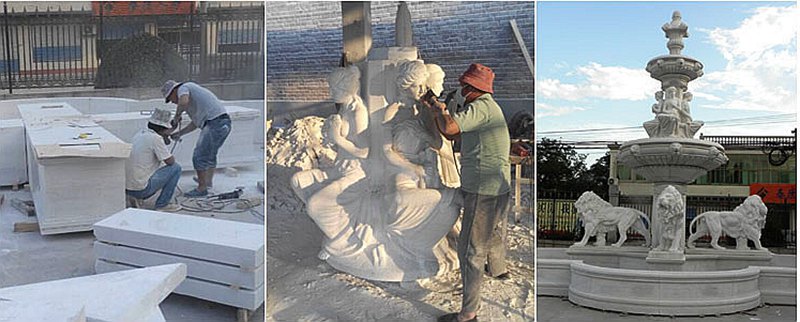 Thoughtful Services:
First, the factory would provide a series of installing guides in order to assist you to install the fountain successfully. These guides are detailed and are easy to operate. Besides, before the shipment, the factory would test the fountain and make sure the fountain could work fluently. During this process, we would shoot a video and share this video with our customers. And the soft pipe that we used to test the fountain would be sent to our customers as a gift.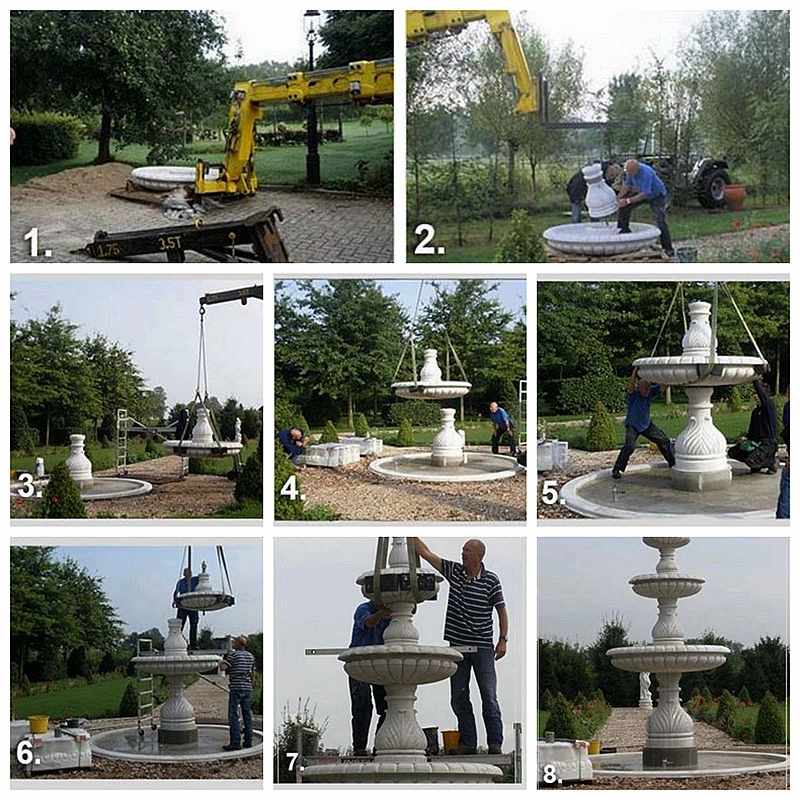 More Beautiful Fountains:
Apart from this marble fountain, there are also many exquisite fountain designs on the website of YouFine. Those designs could satisfy all of the needs of our customers. For example, we have outdoor water features, simple water fountains, tiered water fountains, large marble fountains and etc. The YouFine factory also has customized services. It is available to customize the colors, sizes, materials, and decorations. No matter what requirements you have, the factory would satisfy them as much as possible.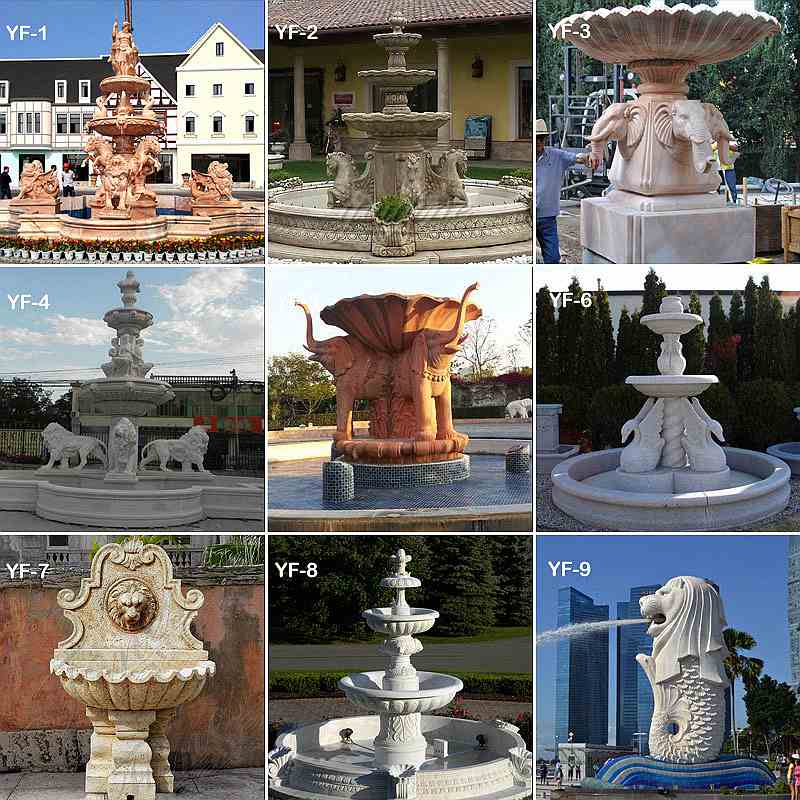 If you need some sculptures, please contact us without any hesitation. The YouFine factory could provide sculptures you want perfectly.