Details of Marble Statue Fountain
Marble statue fountain with beautiful drawings is a good view for your garden. Are you picking a suitable marble fountain as a decorative piece? Then this white marble fountain in stock fits your needs well. We use grade-A white marble to carve it carefully and it has a high collection value. What's more, It consists of elegant lady and baby statues. Look, it is so spectacular and exquisite that it would bring amazing effect to any outdoor places.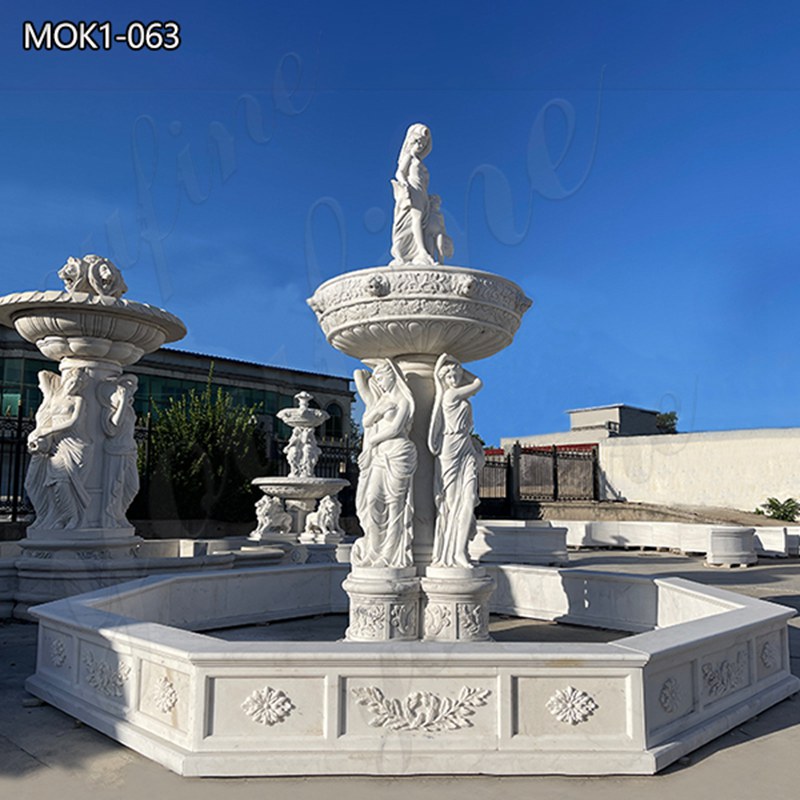 More Styles for Marble Water Fountains
YouFine is good at the design and carving of marble fountains. That's why we could provide clients with thousands of fountain styles to choose from. It could be said that YouFine's design skills would not let customers down. Whether it's the latest fountain style or a complex figure group fountain, YouFine's carving artists are able to meet the needs of our clients. 
Then, If you're still not sure which style you like, the YouFine team would advise you on the right one. We have the classic marble horse fountains, tiered fountains, lion fountains, Trevi fountains and wall fountains as references.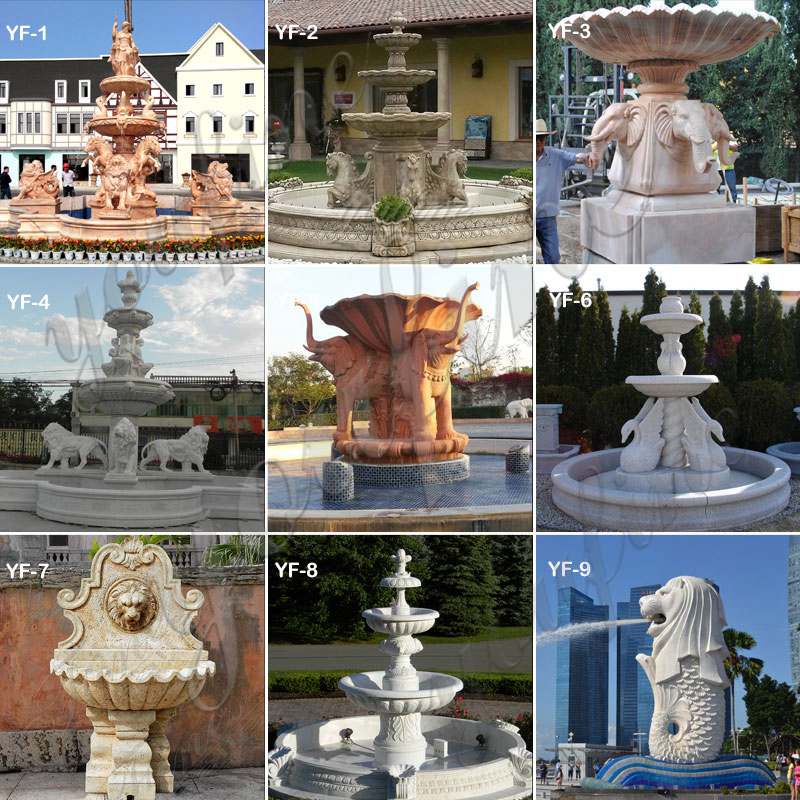 Professional Carving Skills
YouFine's marble fountain is carved by our factory's top artists, and every detail is worthy of careful appreciation. Take this marble water fountain as an example, every drawing is handled very carefully. Our aim is to make people see a perfect and exquisite artwork no matter from which angle. That is what YouFine and our artists have been pursuing together for years. 
It is worth mentioning that YouFine's carving artists come from Quyang, the home of Chinese carving, and each master has more than twenty years of carving experience. We believe that the master's works could satisfy you.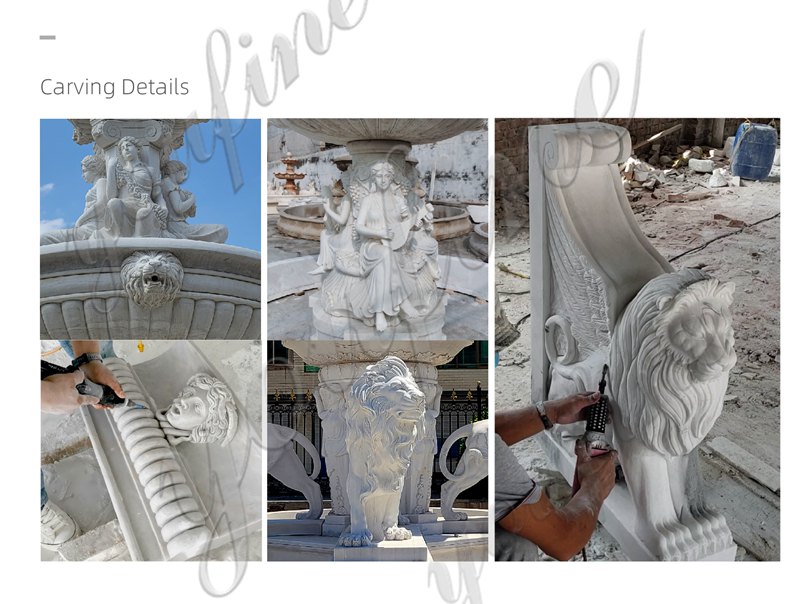 Safety and Security of YouFine
YouFine could solve all your concerns before you receive the
marble sculptures
finally. If you it is the first time you order artistic from abroad, you may worry about the risks about it. On the one hand, YouFine would provide business credentials or you would have access to YouFine's customs data. We would work with you to allay your concerns. On the other hand, YouFine has professional after-sales team, if you have installation or maintenance problems, welcome to consult us at any time.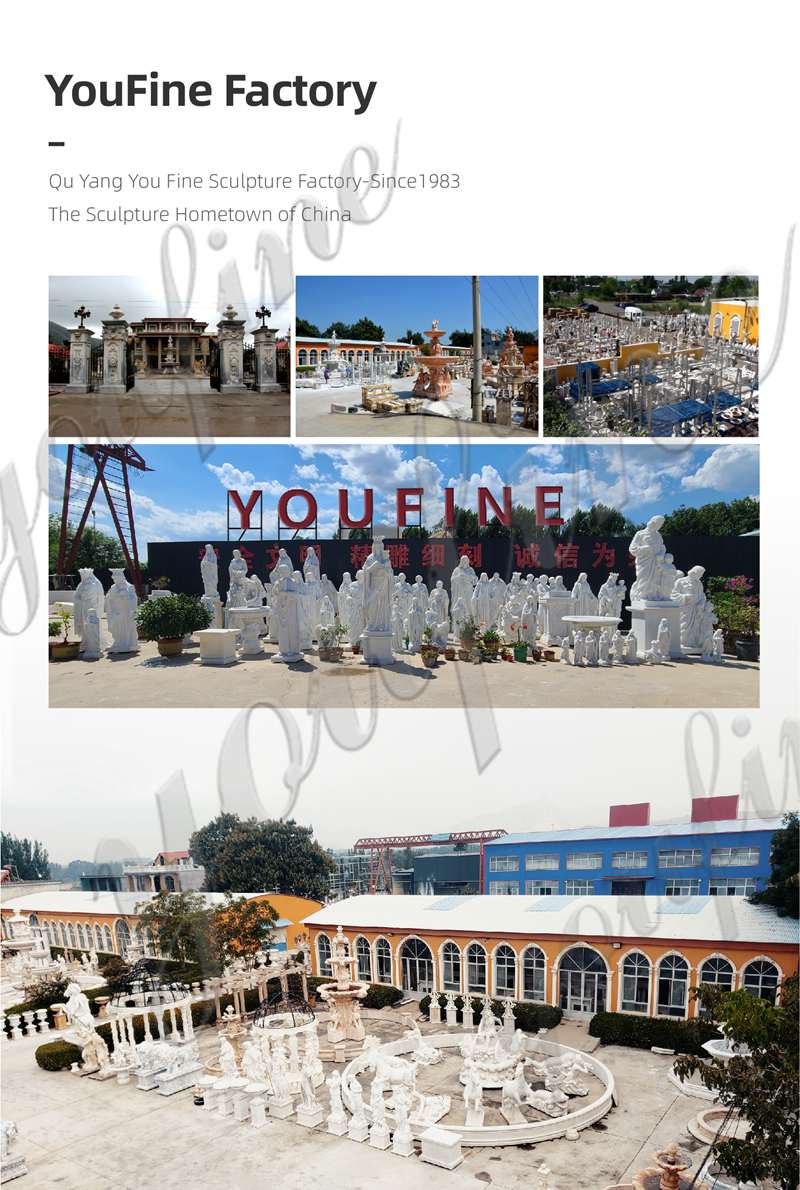 In a word, YouFine is the most professional supplier of sculptures made and sold. Perhaps you could come in for a consultation and learn more details, and then you may have a better idea of how to buy a beautiful sculpture.