Marble Fountain Introduction
This marble fountain with a lady statue is carved from two marble materials, first, the main part of the fountain is carved from white marble material, our artist carved a lot of beautiful drawings on the simple fountain pool. these drawings make the appearance of the fountain look more exquisite. And the center of the fountain is carved an elegant lady sculpture, it is natural sunset red marble material carved. This lady wears a long dress, wearing a garland on her head, and looks very beautiful. In addition, a white dove is resting on the lady's hand, the picture looks very natural and harmonious.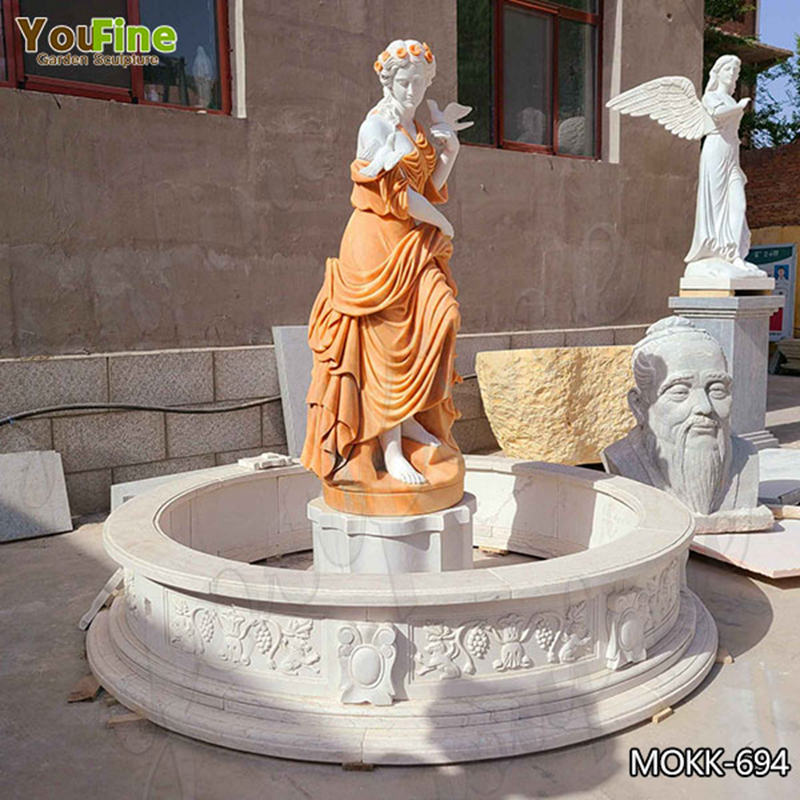 Carving Art of Fountain
YouFine's marble sculpting craft has been tested by time and constantly improved. The craftsmanship of our factory's artists has also been handed down through generations and is a professional carving art that received royal certification in the construction of the royal gardens of the Chinese state. 
If you have the opportunity to visit our factory, you would be able to meet YouFine's professional master sculptors. They began their connection with marble carving as children and to this day, the carving is still one of the most important things in their lives. Our artists take each marble sculpture seriously and responsibly, devoting themselves to the art of marble carving and creating countless amazing marble sculptures. 
We believe that every artist who has purchased a YouFine sculpture would be able to experience the professional craftsmanship of our artists.

Installation Guidance for Marble Fountain
Each marble fountain set produced by YouFine guarantees quality and results. First of all, after the fountain is completed, our team would conduct a professional water test to ensure that the fountain is perforated smoothly. It is worth mentioning that we would give each customer the hose used for the test. 
Next, we would send installation drawings to our customers to provide guidance, and we also have a comprehensive installation video available for study. In addition, before, the YouFine team also often goes abroad to provide customers with home installation services, in the case of conditions permitting, our professional team could also come to your home to install the fountain, or you could find a local installation team, that would save you a lot of time and money.

Customized Services for Marble Fountains
For example, if you want to change the design, size, material, color, etc., we could make a drawing for you. Of course, you could also propose your design ideas, we could perfectly present your dream. It is worth mentioning that YouFine has a wide variety of
marble fountain
s with numerous choices. 
Among the most popular are YouFine's original design
marble horse fountain
, and
marble lion fountain
, we also have a variety of marble wall fountains, marble water spinning ball fountain, and so on. If you have any designs you like, you could also send us the pictures we support customization and could make the perfect replica for you.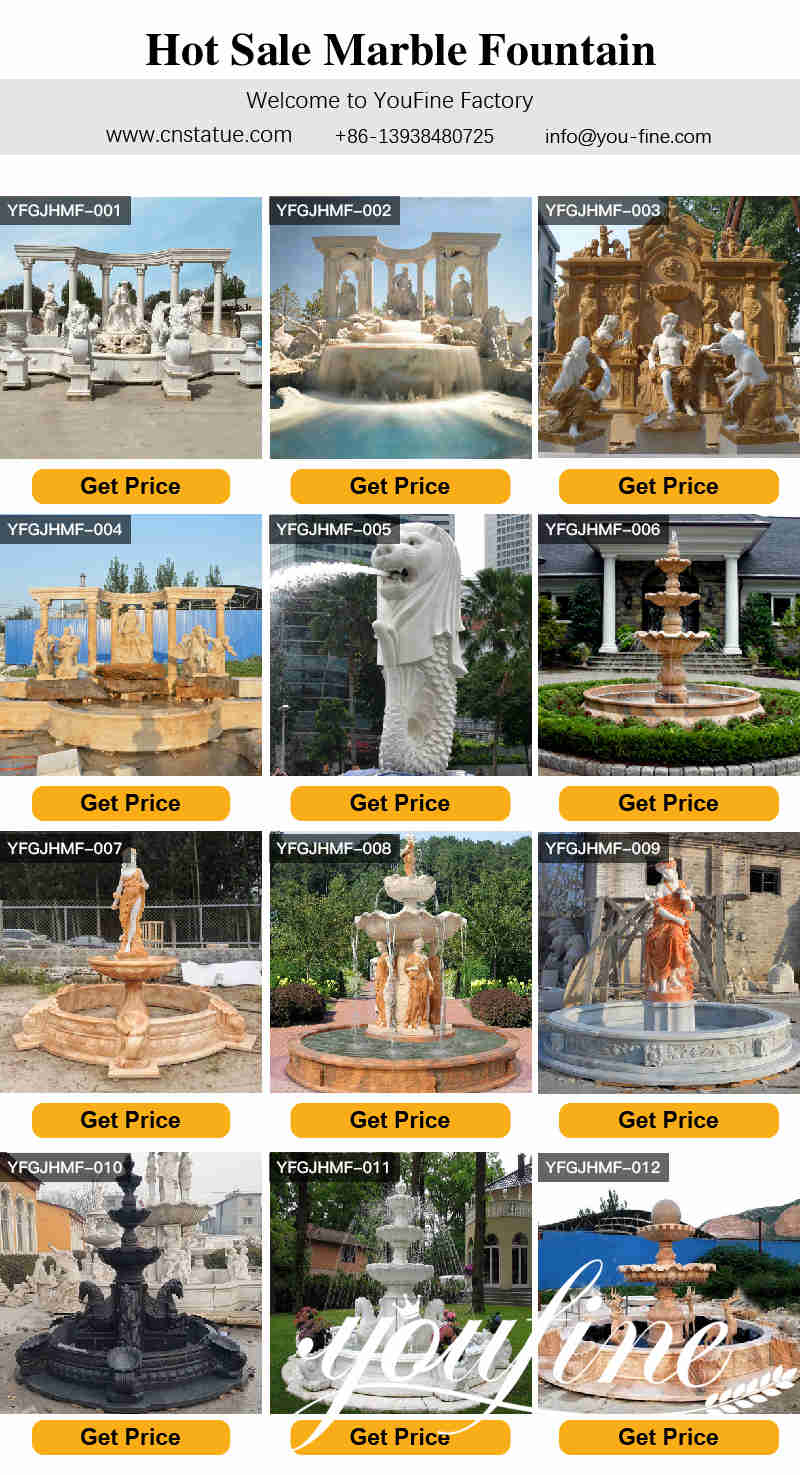 YouFine's marble fountain is the most popular product in our factory, you could contact us for consultation if you have any sculpture you like, we believe our one-stop service could provide you with greater help, looking forward to hearing from you.