Details of Marble Fountain
This marble statue fountain was carefully sculpted by YouFine artists for a customer's garden. It is a large size outdoor marble fountain with sculptures of figures. Our master has designed several exquisite sculptures that add to the beauty and artistry of this fountain. The first base of this marble fountain is surrounded by round columns, the second base is surrounded by lovely babies, and finally, at the top of the fountain stands an elegant angel statue with realistically carved wings, although at the top we could see the delicate feathers behind her.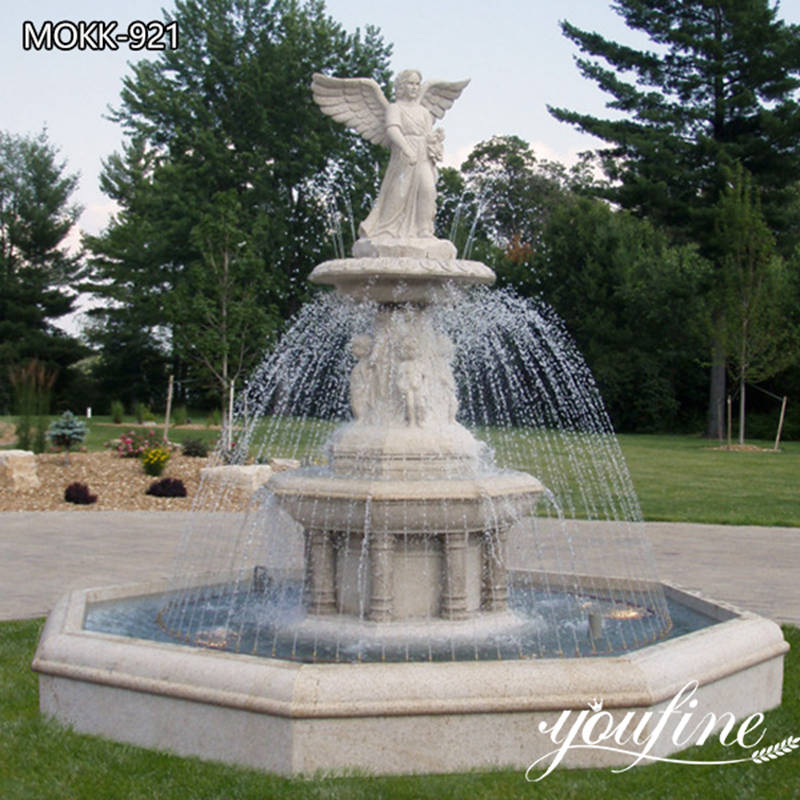 How to Make a Beautiful Marble Fountain?
This marble fountain is the most attractive to customers is the sculpture is very beautifully carved. This is why YouFine's sculptures have always been so popular. First of all, our artists are very skilled in sculpting, and they pay great attention to the details of the figures. It is worth mentioning that YouFine's fountain has beautiful drawings carved around and under the basin, and the overall effect is perfect. Secondly, our factory artists are very experienced and they make the diameter of the fountain bowls and the height of the fountain according to specific proportions, which could make the fountain's visual effect and coordination reach the best.

Installation of Marble Fountain
The installation of this large-size marble fountain often requires the professional operation to complete. Our factory provides one-stop service to our customers, and each set of our fountains would be tested in the factory for water discharge before delivery to guarantee the successful eyeing of the fountain. It is worth mentioning that we would send the hose for the test to the customer.
After the fountain is shipped, we would send you professional installation instruction drawings and videos to ensure that customers could complete the installation after receiving the goods. In addition, if you have any questions about the installation, we could guide you through the video to provide you with maximum help.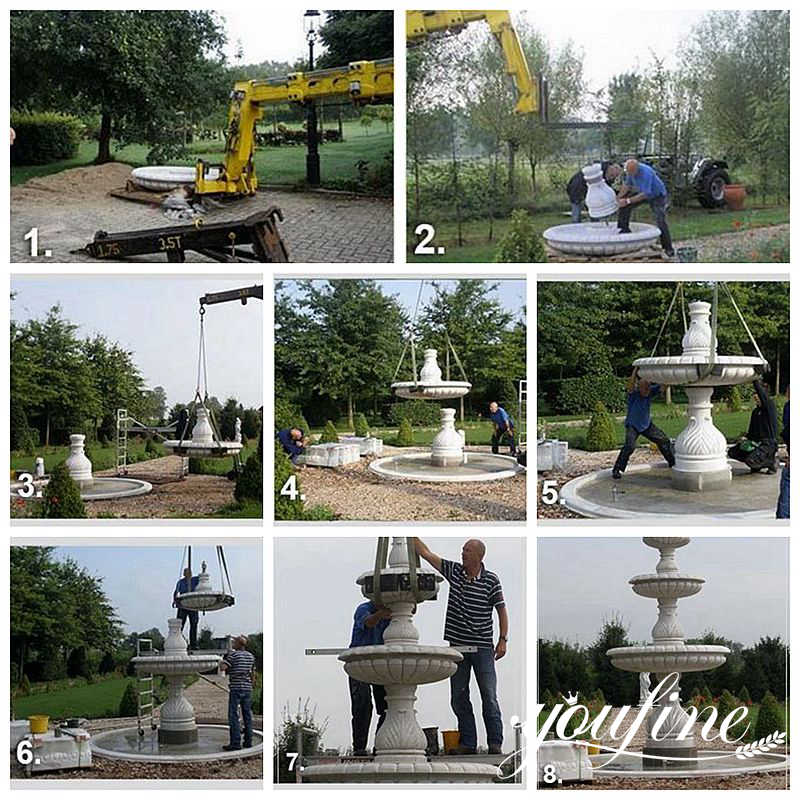 More Options for Marble Statue Fountains
YouFine is a professional marble sculpture supplier, we are very good at making marble fountains and other artworks. This beautiful marble sculpture fountain is one of our factory's current hot products, in addition, we have also produced many different shapes of marble sculpture fountains, including our original
marble horse fountain
,
lion fountain
, marble angel fountain, and the classic marble Neptune fountain. Almost any type of fountain you want YouFine could provide. In addition, if you have other design ideas for your sculpture, our team of designers is well equipped to meet your needs.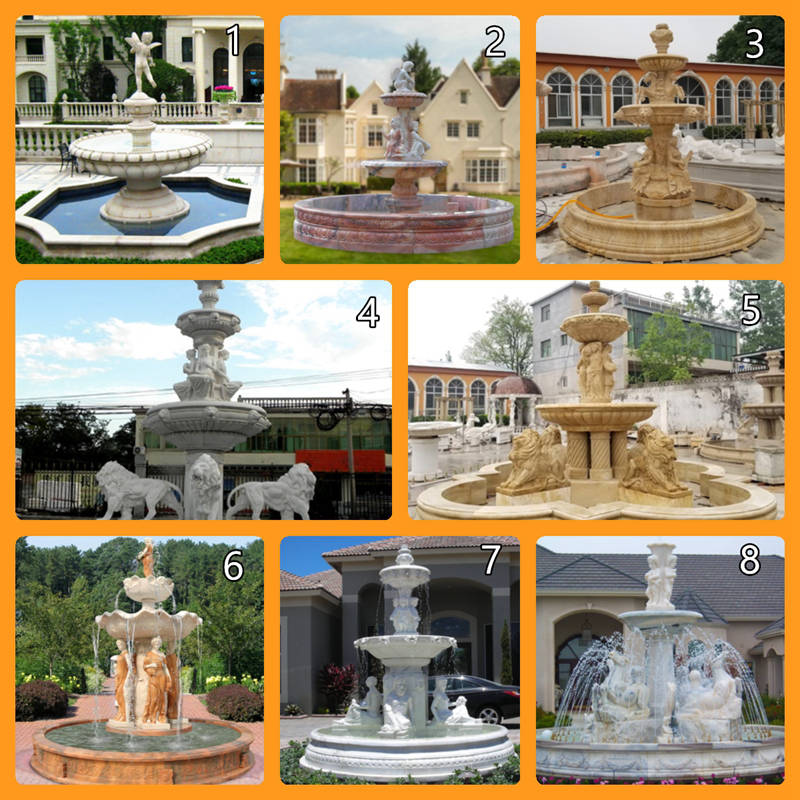 If you like any of our marble fountains, please feel free to contact us for more information.