These two marble warrior statues are a series in the Roman museum. Now YouFine can reproduce this amazing Roman warrior statue for you. Rome has one of the world's most important collections of ancient statues.
These two marble sculptures of warriors are squatting on the exhibition stand facing each other with long swords in their hands. Even from the profile, we can see the resolute demeanor and courage on the soldier's face. YouFine was also shocked by the momentum of this set of warrior sculptures.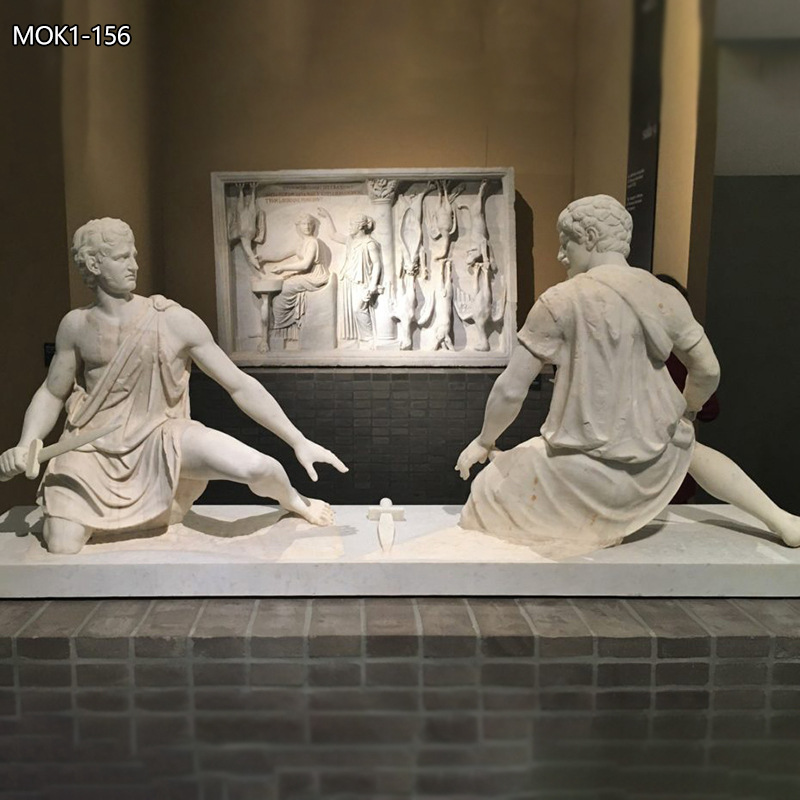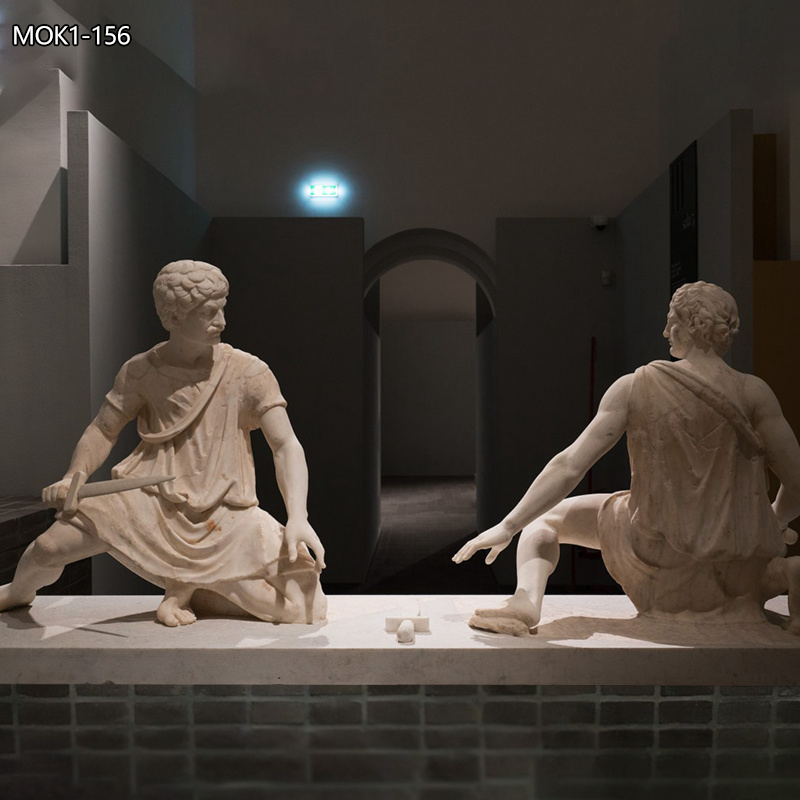 What Does Warrior Statue Take to Us?
Roman marble warrior sculptures are not only beautiful decorations but also powerful symbols of strength and courage. The intricate detail of the armor and the ferocious expression on the warrior's face will inspire awe and admiration in all who see it. The sculpture stands proudly, representing the unwavering spirit of ancient Rome.
YouFine has many pairs of Marble Warrior Sculptures in stock that you can choose from. Take advantage of the discount season, and contact our team as soon as possible for a consultation.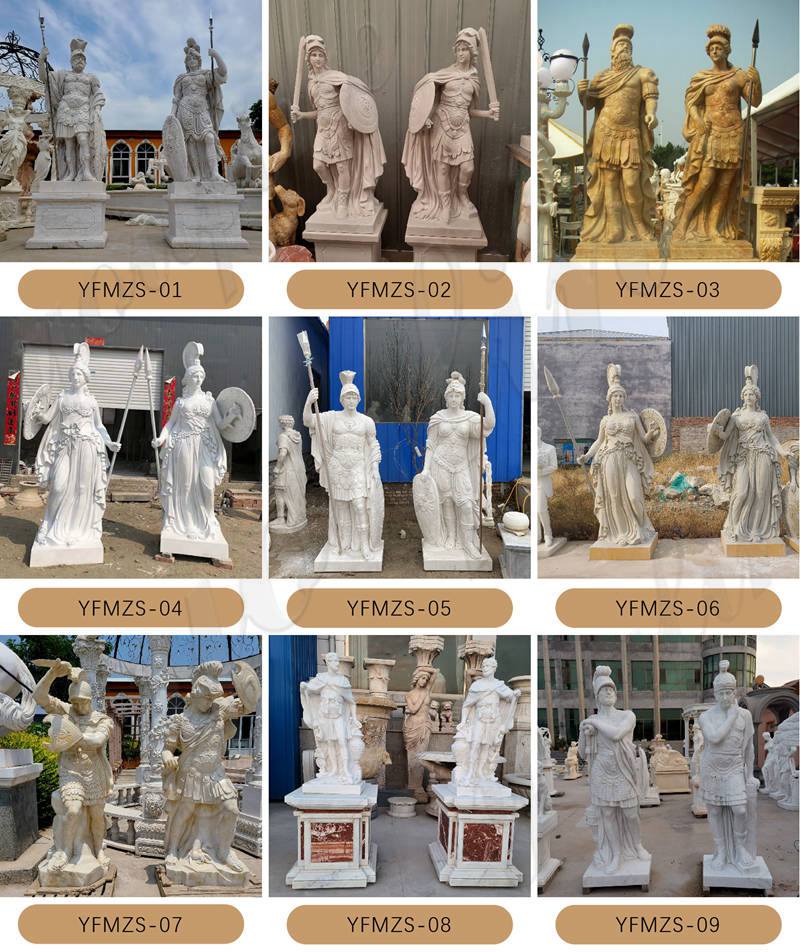 YouFine Provides the Best Marble Statues:
Made from the finest quality marble, YouFine's Roman Marble Warrior Sculpture is a true work of art. Each piece is lovingly crafted by our skilled artisans to ensure the highest quality and attention to detail. Our factory has years of experience in creating lifelike sculptures that will be passed down from generation to generation.

YouFine's Carving Advantages:
YouFine is a professional
marble sculpture supplier
, we have the best marble carving artists in China. Our biggest advantage is that we can perfectly restore the essence of characters.
First of all, YouFine's carving artists have more than 25 years of carving experience, and the professional skills of the masters rank among the top five in the field of marble carving in China. No matter what kind of marble sculpture, YouFine can realize it for you.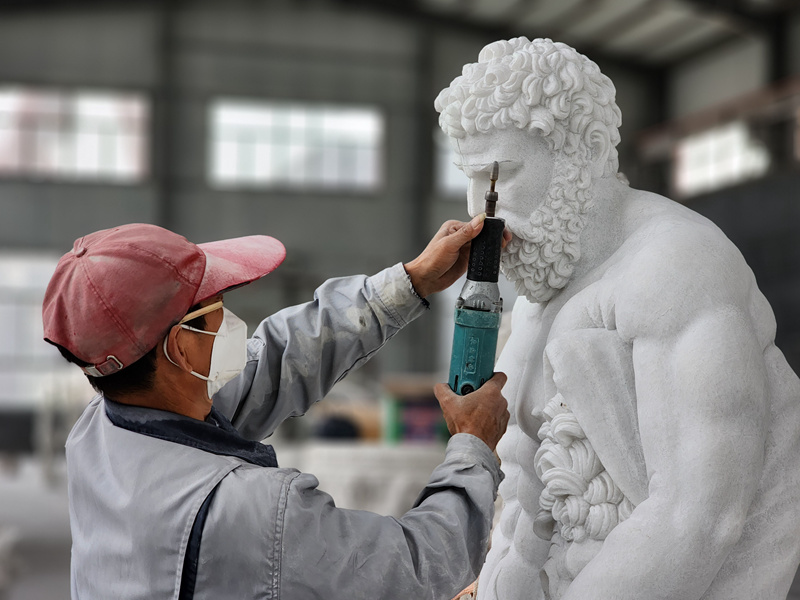 Don't miss your opportunity to own this magnificent work of art. Order your Roman marble warrior sculpture from YouFine Sculpture Factory today, contact us for more information and pricing options.