The Apollo and Daphne statue was inspired by the story of stalking and harassment by the sun god Apollo in Roman mythology. YouFine has 40 years of manufacturing experience, has a deep understanding of sculpture art, and is committed to delivering high-quality sculptures with favorable prices to the world.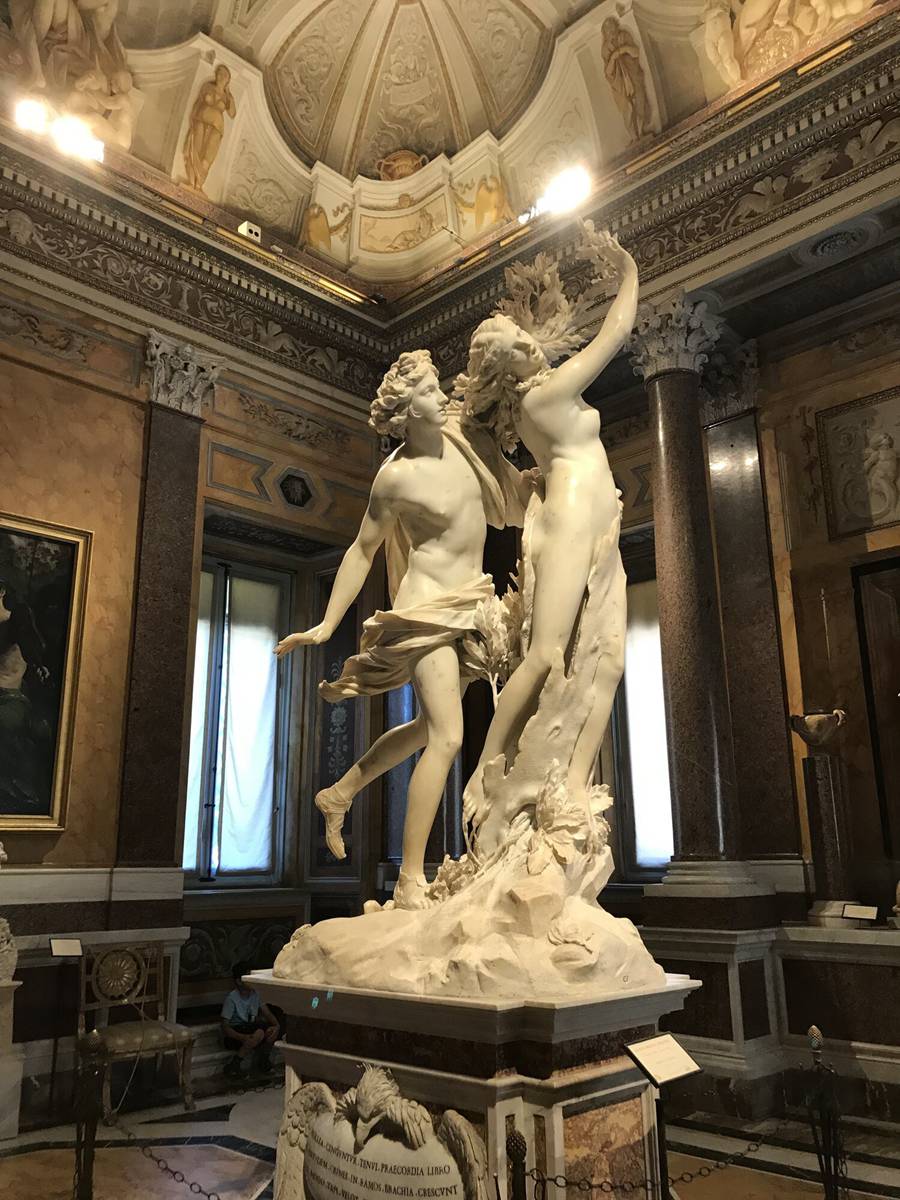 The Essence of Apollo and Daphne Statue
This is the Apollo and Daphne Statue created by Bernini from 1622 to 1625. The theme is taken from the story of Apollo falling in love with Daphne and Daphne transforming into a laurel tree to avoid being chased. The chase was relentless, turn pale, and the scene was very intense. This tension and movement have great significance in the history of art.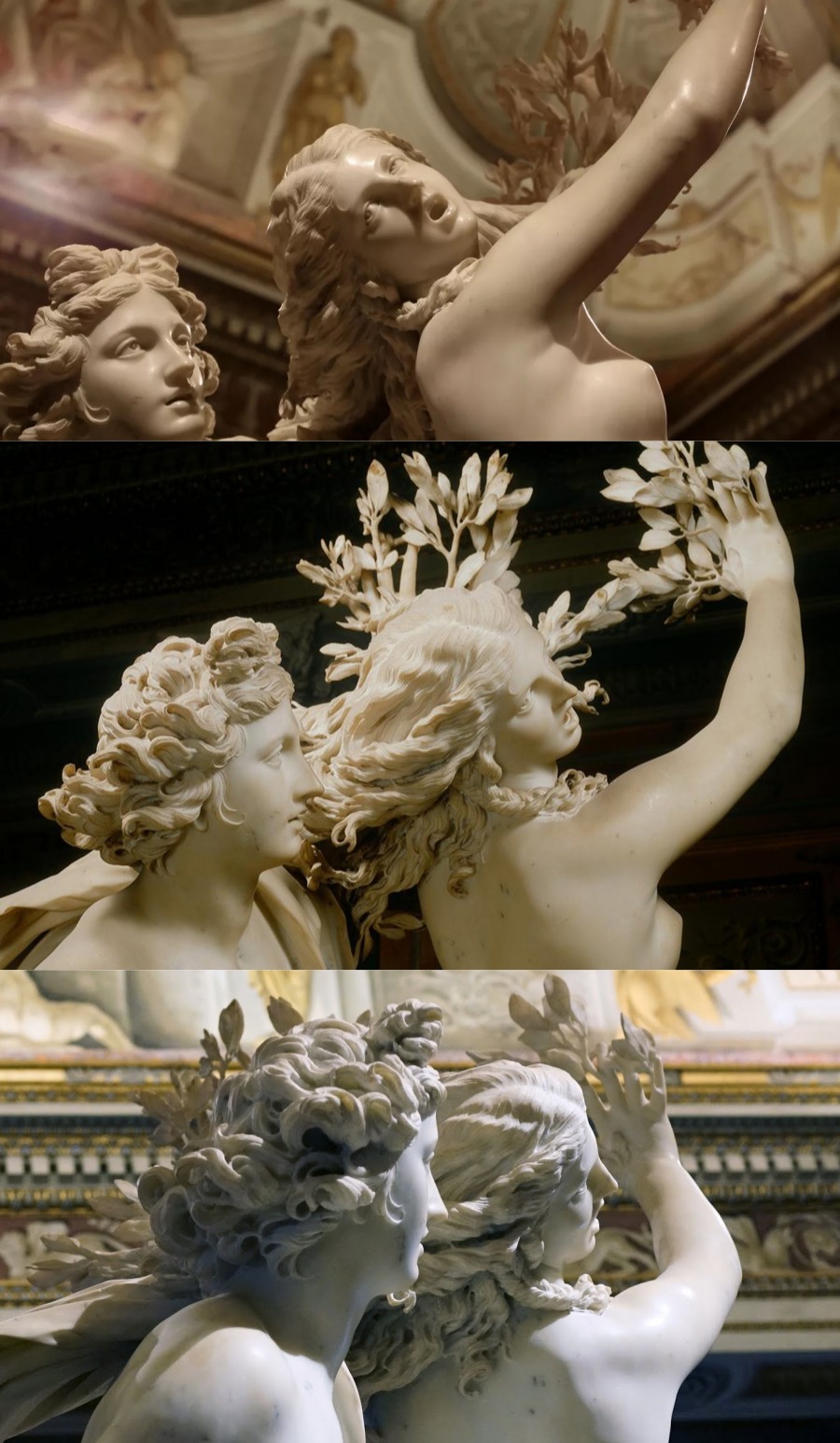 Different from the implicitness of the Renaissance, the Baroque pursues intense and tense climax moments, and both Abiro and Daphne are in a state of running. Daphne's left hand and Apollo's right hand stretched out into a semicircular arc, coordinated with the movements of the feet, stretched and light.
99% Restoration Degree
YouFine has great confidence in the replicas of famous marble statues. Artists could restore 99% of the details for customers and satisfy customers' wishes to the greatest extent. This is also our respect for art.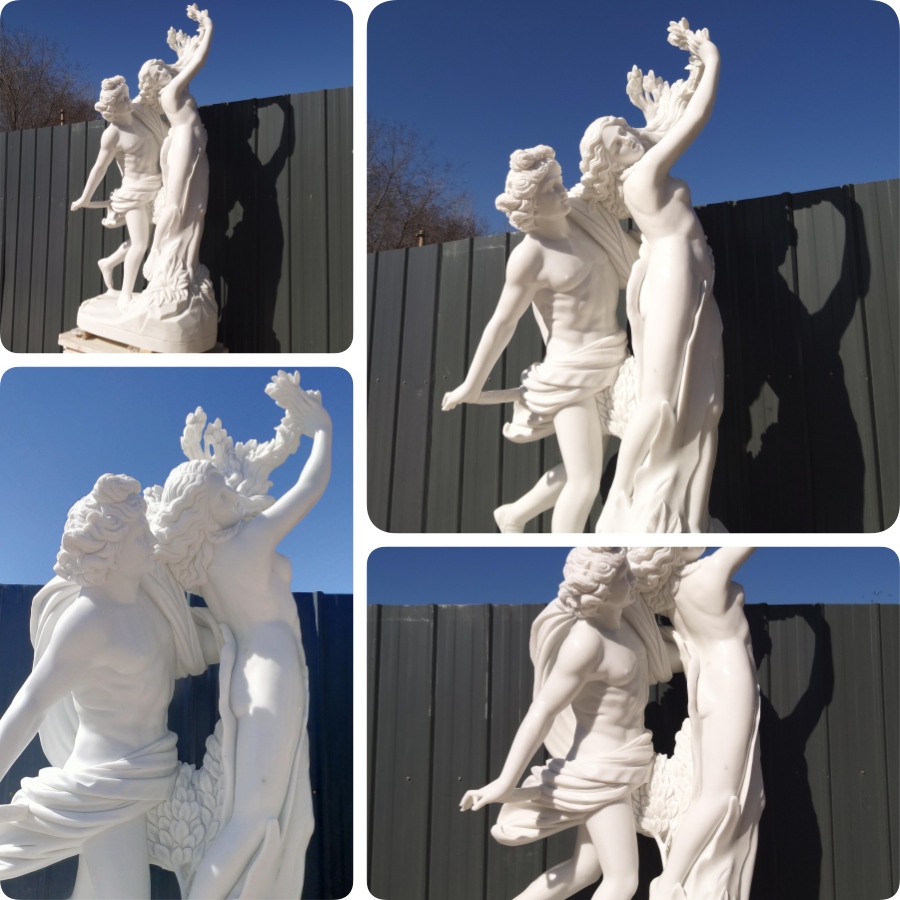 Grade-A Natural Marble Material
High-quality natural marble carvings are very charming when exposed to sunlight. They would give off a beautiful luster unique to natural marble. YouFine's professional team would select materials every morning and has strict requirements for the quality of marble.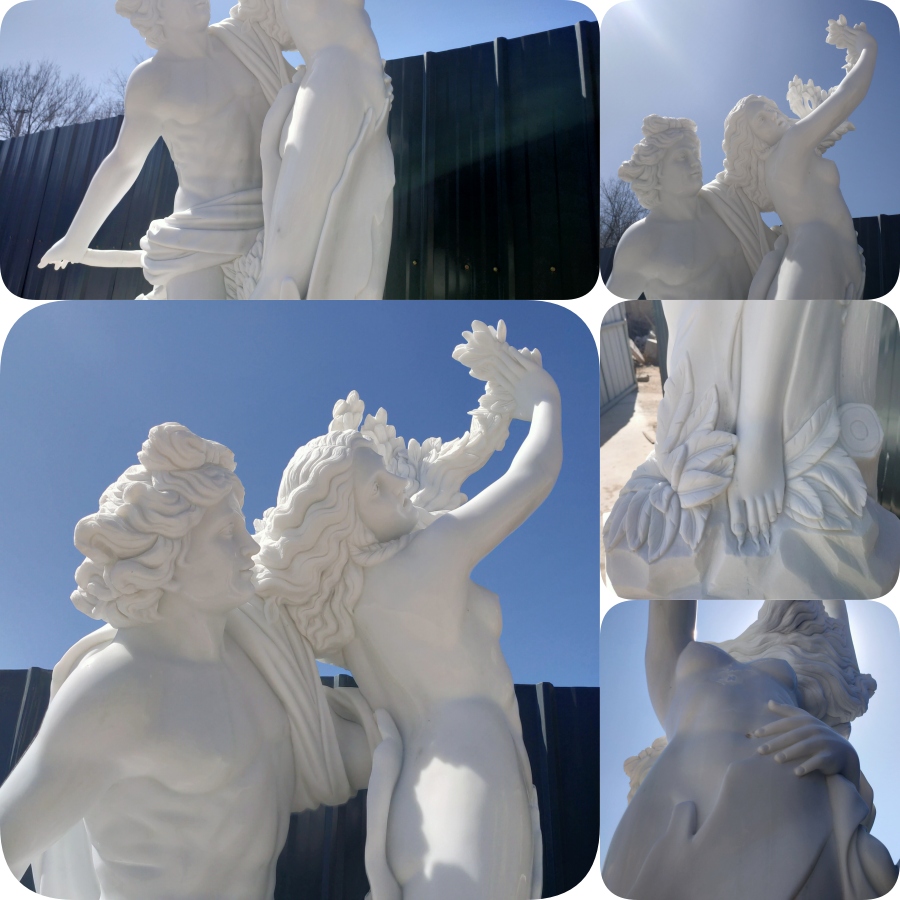 Experienced and Professional Artists
Every artist YouFine cooperates with has his own pursuit and love for marble sculptures, and has shown interest in sculpture since he was a teenager. Coupled with continuous practice and countless days and nights of hard work, they could finally grow into an excellent sculpture artist.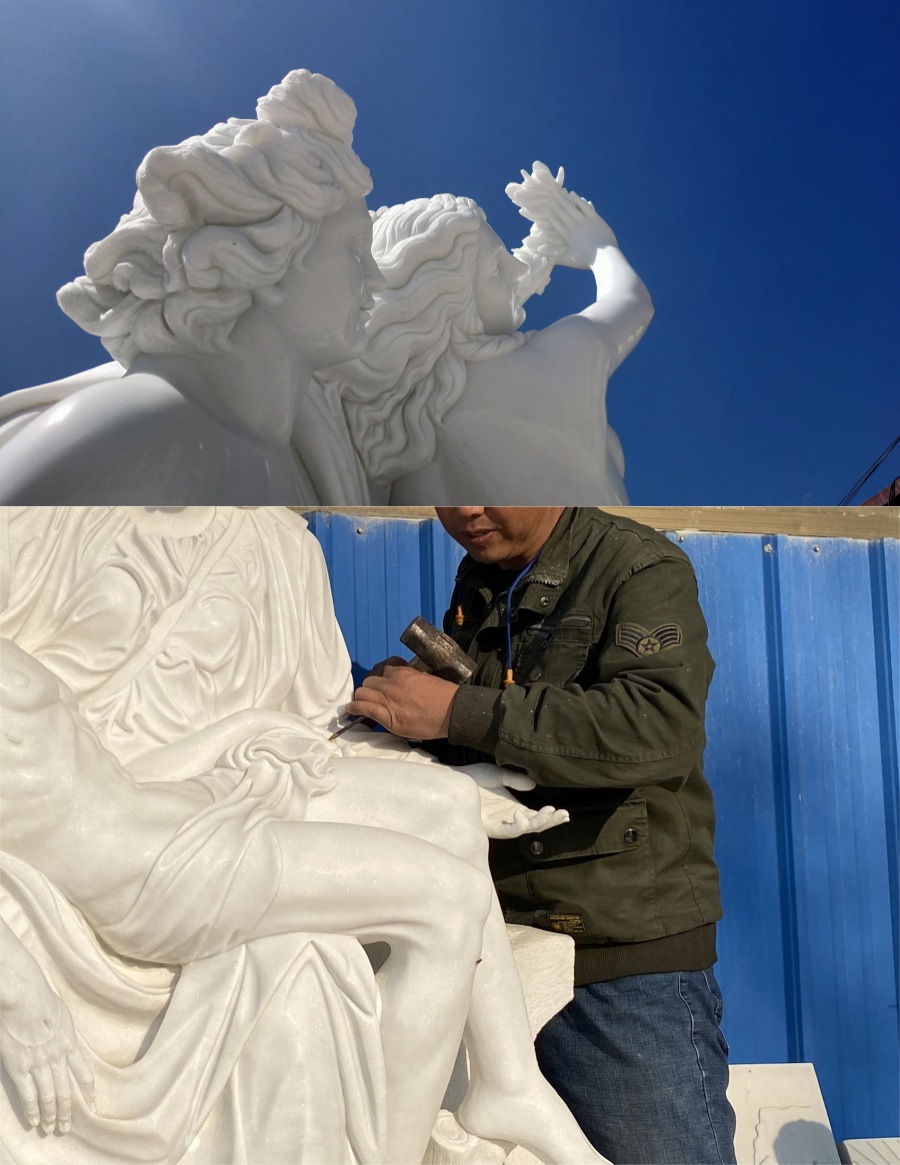 Real Feedback from YouFine's Clients
Regarding the carving of Apollo and Daphne statues, YouFine has rich experience and has provided high-quality replicas to customers in the United States and other places.
When we receive feedback from our customers and see the YouFine statue appearing in their beautiful gardens, we feel very honored and proud.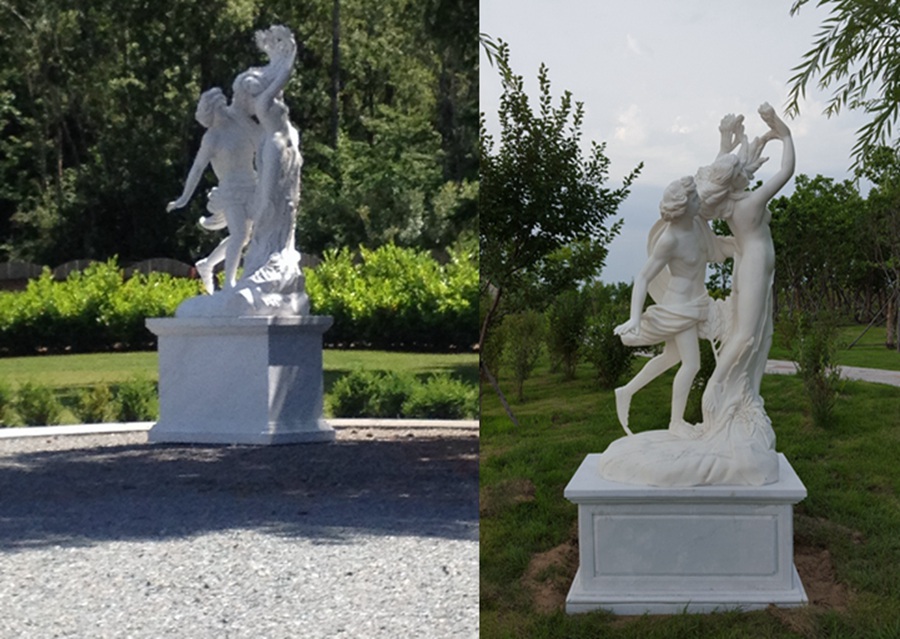 Therefore, if you have any favorite famous marble statues, you could contact YouFine and the artists would be able to satisfy your pursuit of art.