The story of Medusa was kicked off in the work of art, her power was deprived, her head was cut off, and finally became a weapon. But the marble Medusa sculptures are always a piece of art that cannot be replaced, and have their own unique temperament.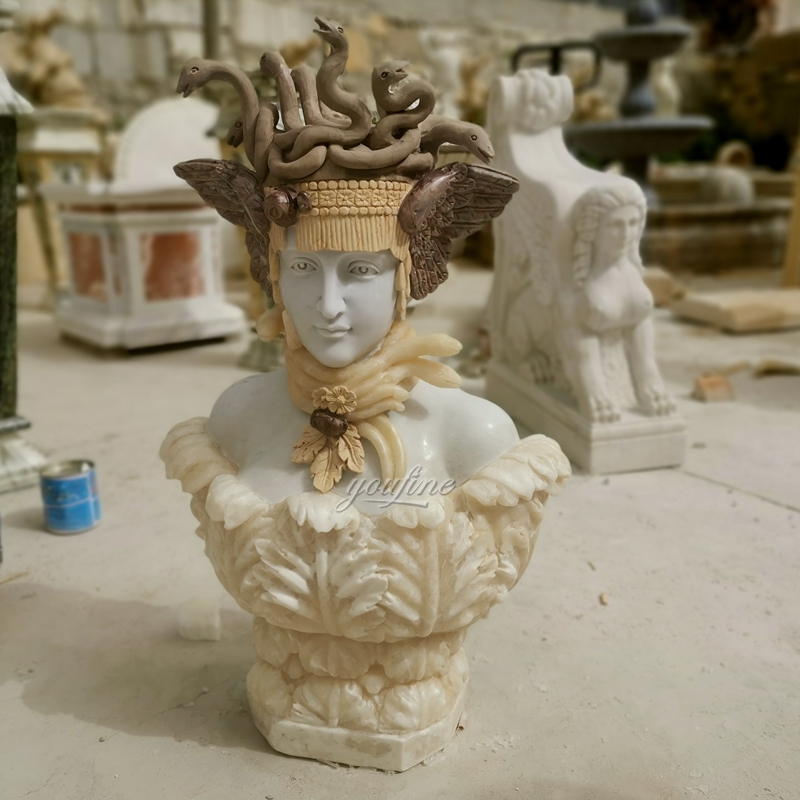 Very fond of people's love for marble Medusa sculpture, whether she is a girl in trouble or a monster. We can look back at the early portraits of Medusa, her teeth and the terrible snakehead telling the story of how she changed from a monster to a decorative object.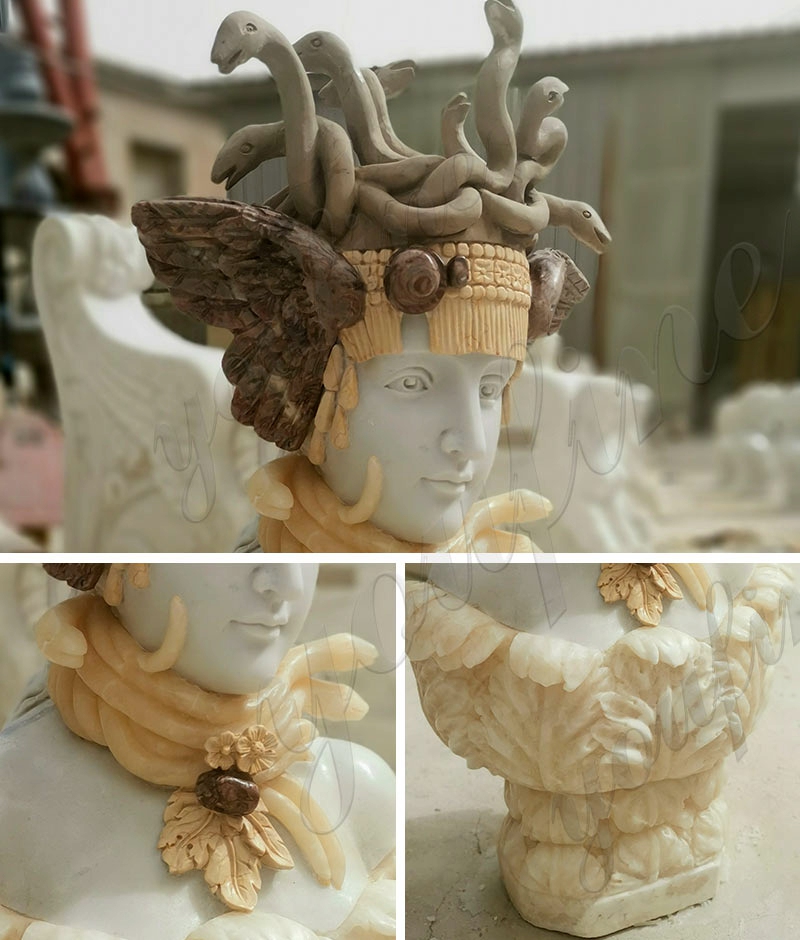 Beauty and Horror of Medusa
There are many versions of the story about Medusa, but no matter which version is finally expressed, it is the beauty and horror of Medusa, but it is also an eternal symbol of female power. The current Medusa sculptures are often used as decorations, whether in the exhibition hall or at home.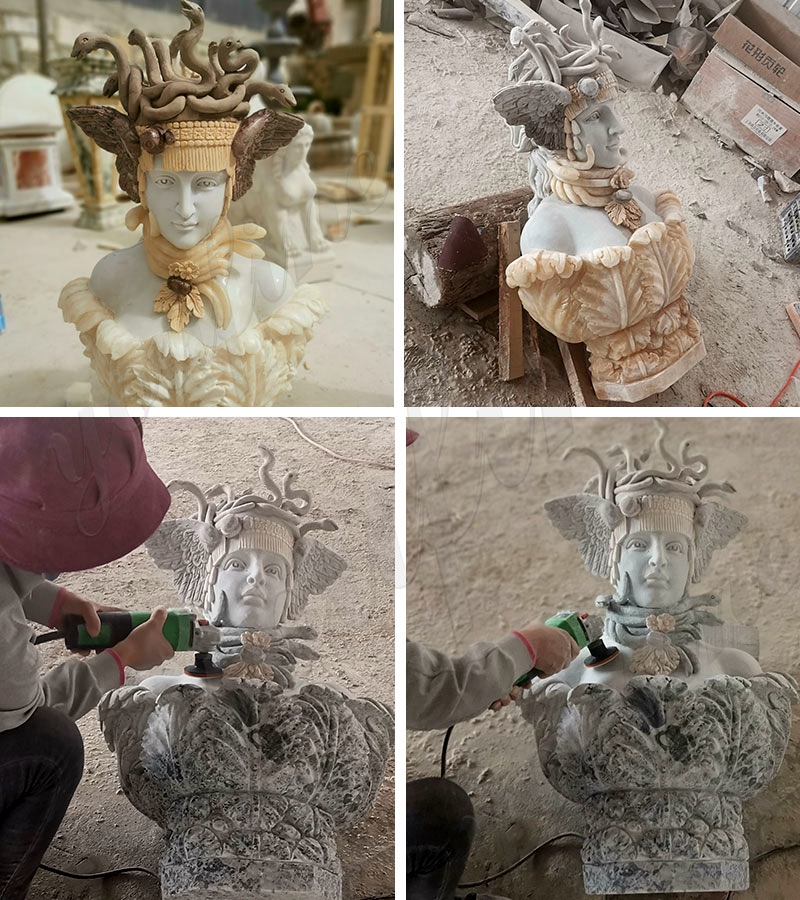 Professional Marble Carving Factory
We are a professional marble carving factory. The factory has more than 30 years of sculpture history, and we have professional engraving masters who could customize according to your needs. Whether you have requirements on materials or size, you could tell us in advance, we You can arrange a quote based on this.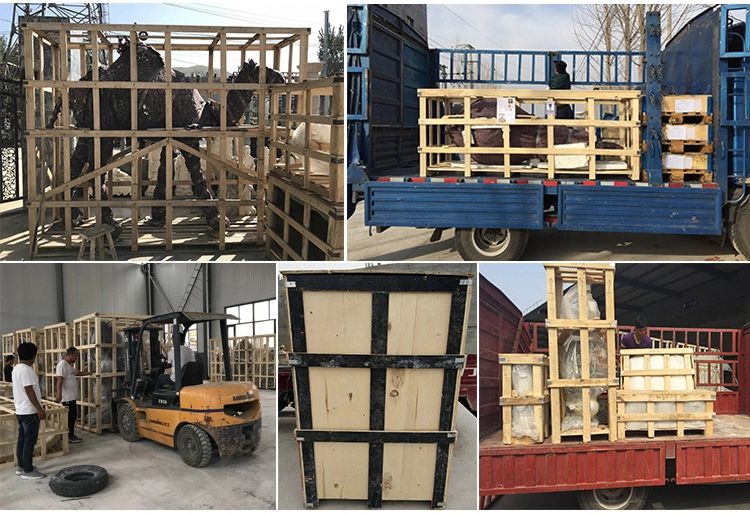 Support a Variety of Payment Methods
We support a variety of payment methods and our sculptures are sold all over the world. We have our own customers in many countries, and we also hold regular customer meetings to communicate.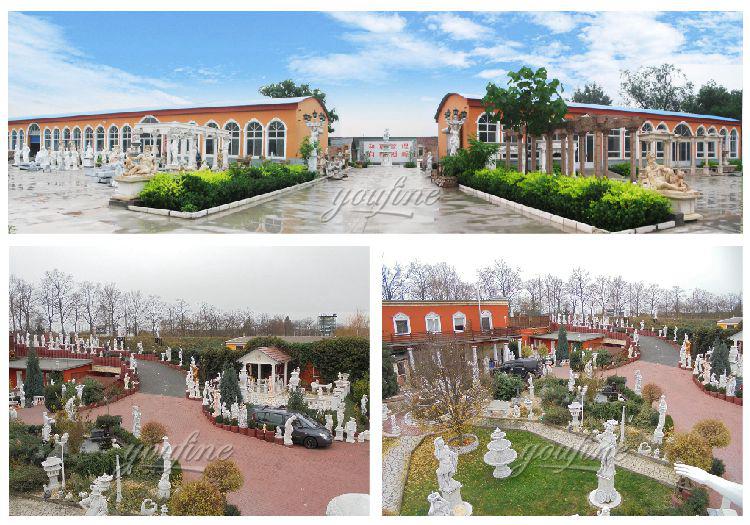 If you also need a marble Medusa bust, please leave a message or call us, our business staff will respond to you in time.