This large white marble bench is made of high-quality white marble, the drawings on the marble back exude sophistication and charm. Natural white marble will bring a sense of purity and tranquility to your garden and make it a stunning focal point in any outdoor setting.
This marble seating bench combines the beauty of natural marble with the functionality of a seat, perfect for your garden.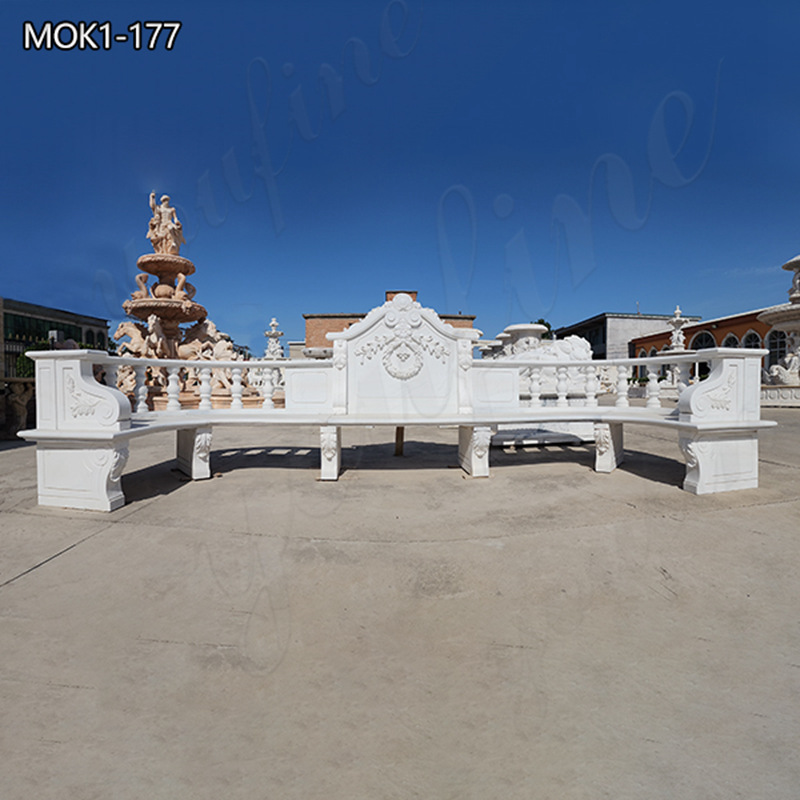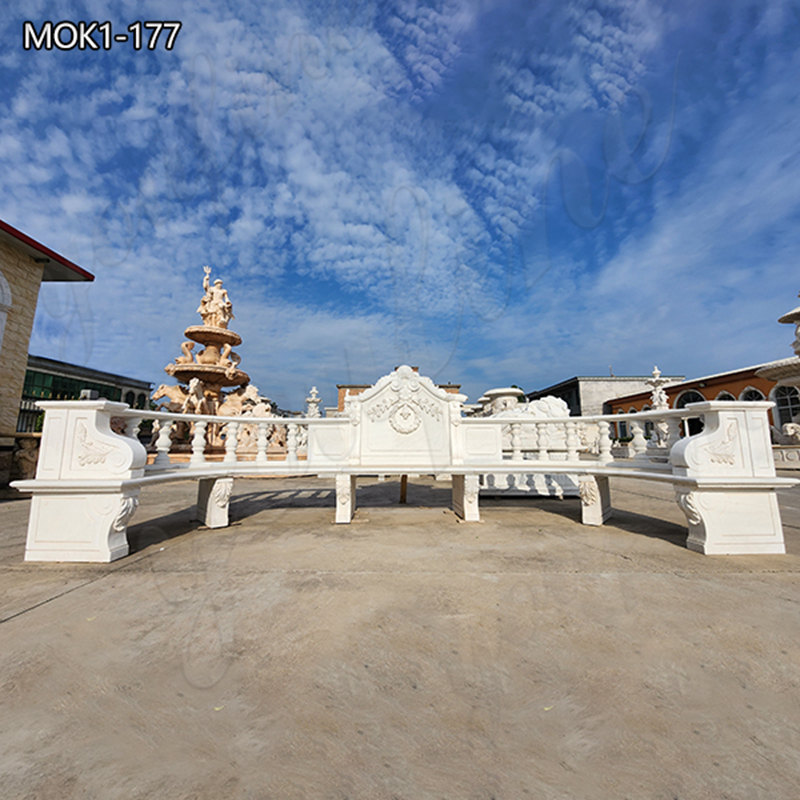 The Perfect Choice for the Garden:
Welcome to YouFine, your premier destination for exquisite marble sculptures. Our marble garden bench will provide your garden with the perfect place to relax and unwind.
With its spacious capacity, this large marble seating bench can accommodate ten people at the same time. Here you can relax and enjoy the natural beauty with your family and friends. Rather, it provides a welcoming space for gathering, talking, or solitary contemplation.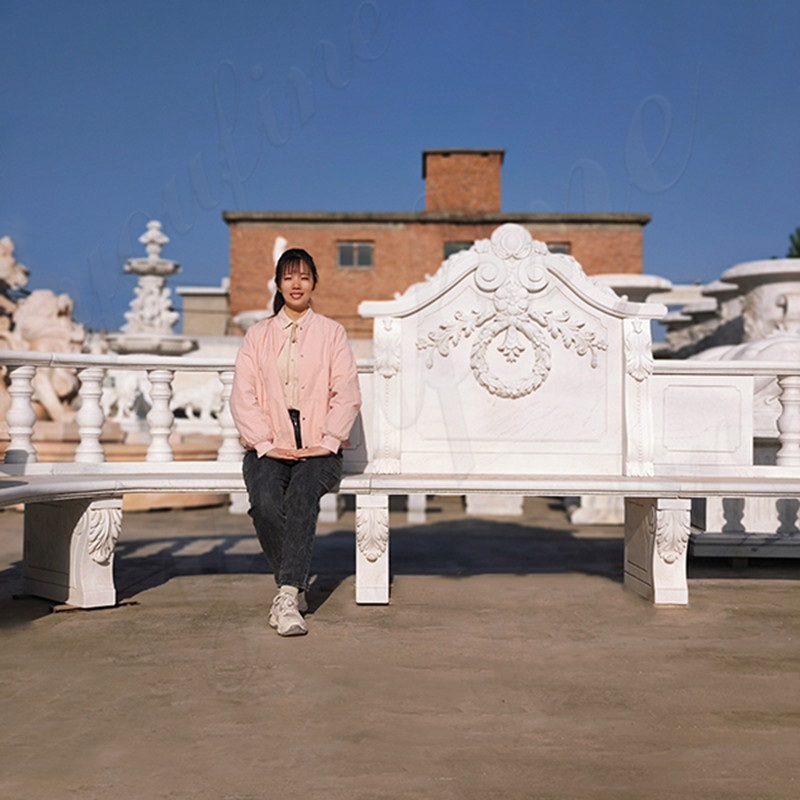 More Style Choices:
YouFine has its own design team, and we are very good at customizing sculptures. With 40 years of marble carving experience, YouFine can provide you with the most abundant marble garden bench options.
If you are interested in this set of Italian-style marble garden benches, we will recommend more abundant marble outdoor bench styles according to your preference.
From exquisite carving details to various styling options, YouFine's marble bench series can meet any customization needs.
In addition to Italian-style marble garden benches, there are more classic designs and modern-style single items or marble table and chair sets waiting for you to choose from.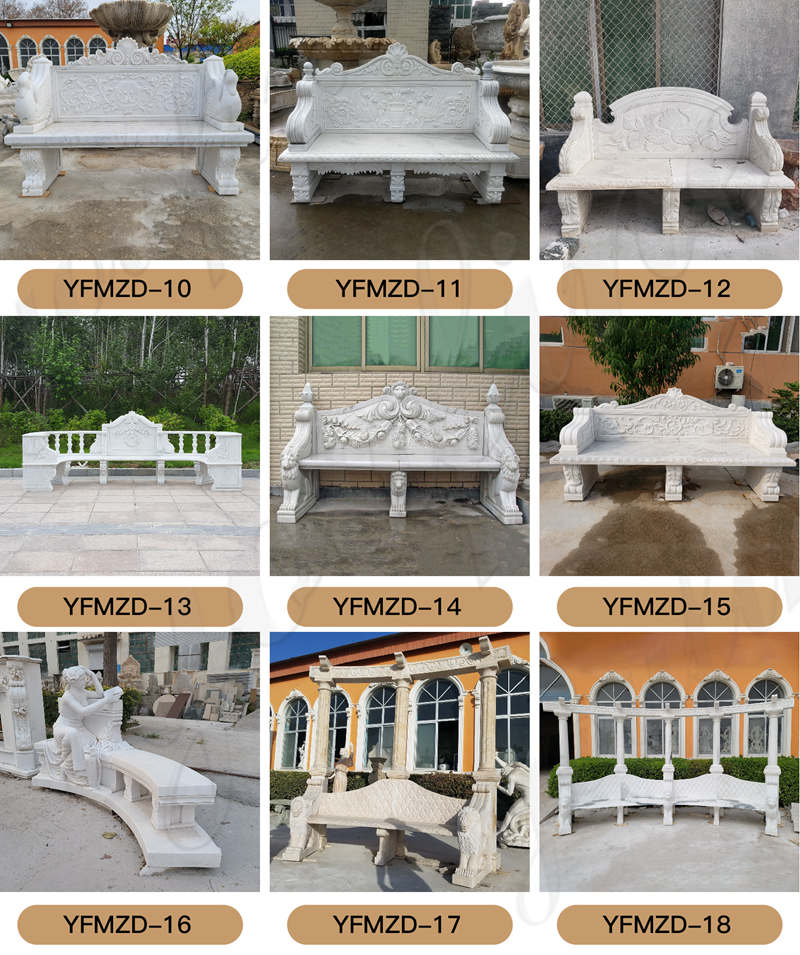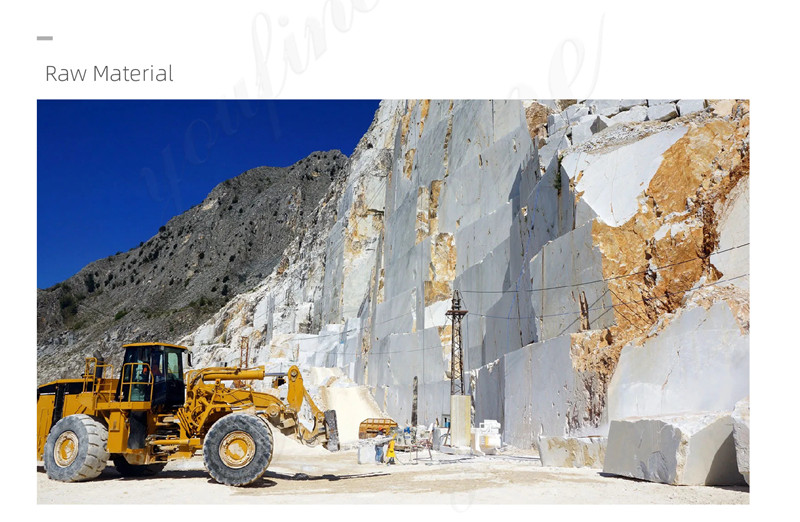 High-end Carving Artists:
YouFine invites everyone to step into our factory and experience the expertise of skilled marble carving artists up close. Our marble garden bench can be specially customized according to your favorite style and the characteristics of your personal garden.
If you want a personalized decoration, our engraving artists are on hand to bring your ideas to life.
It is worth mentioning that YouFine's design team can provide free design drawings once you need them.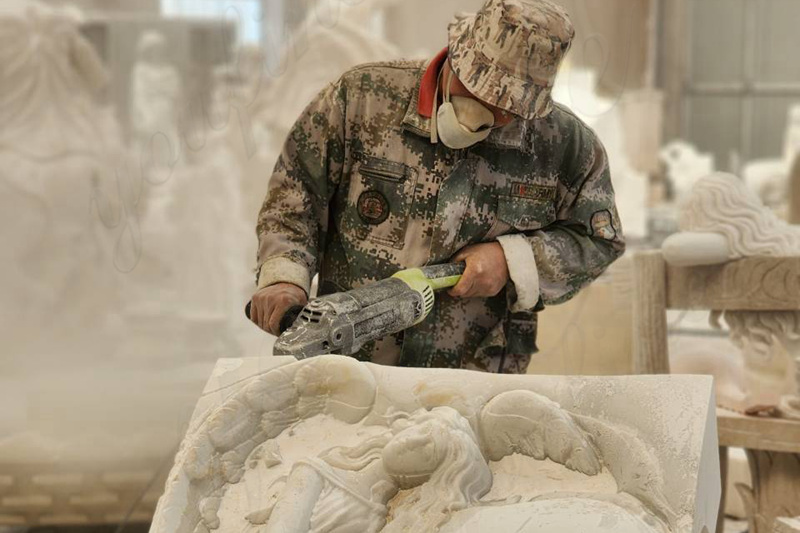 Contact us today to explore our collection of marble seating and immerse yourself in the elegance of white marble.