This winged young man has just landed on a rock, a girl lying there unconscious, this young man is the cupid of love. His wings and the quiver filled with arrows can recognize him. The girl's name is Psyche.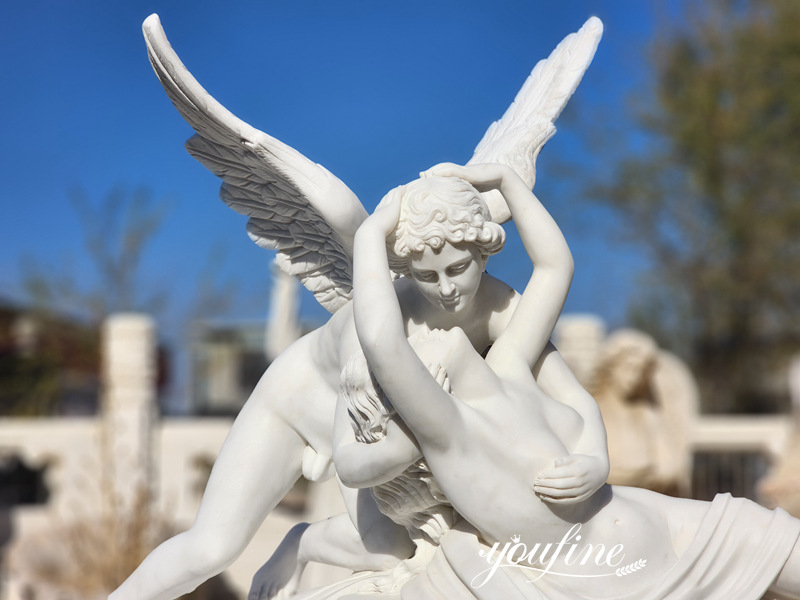 Cupid's mother, Venus, asked Psyche to bring back a bottle from the underground world, strictly prohibiting her from opening, but Psyche's curiosity overcame her. She just took a terrible smoke and entered a deep A lifeless dream. When Cupid saw that she was lying on the ground, she rushed over and touched her with a sharp arrow to make sure she was not dead. This is the moment that the sculptor captured.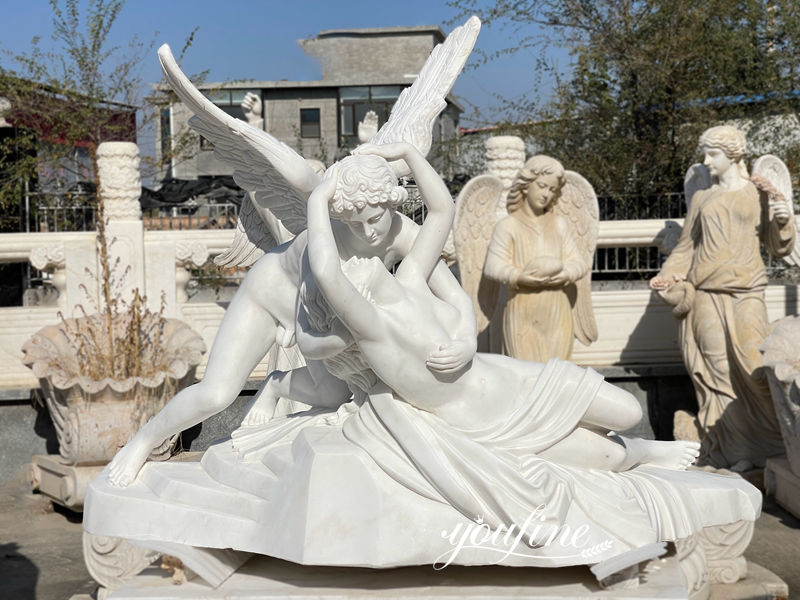 Cupid hugged his beloved Psyche in his arms, his face close to her face. Psyche let himself slowly sink back into the water, lazily holding his lover's head with his hands. This is the sculpture of Cupid's kiss.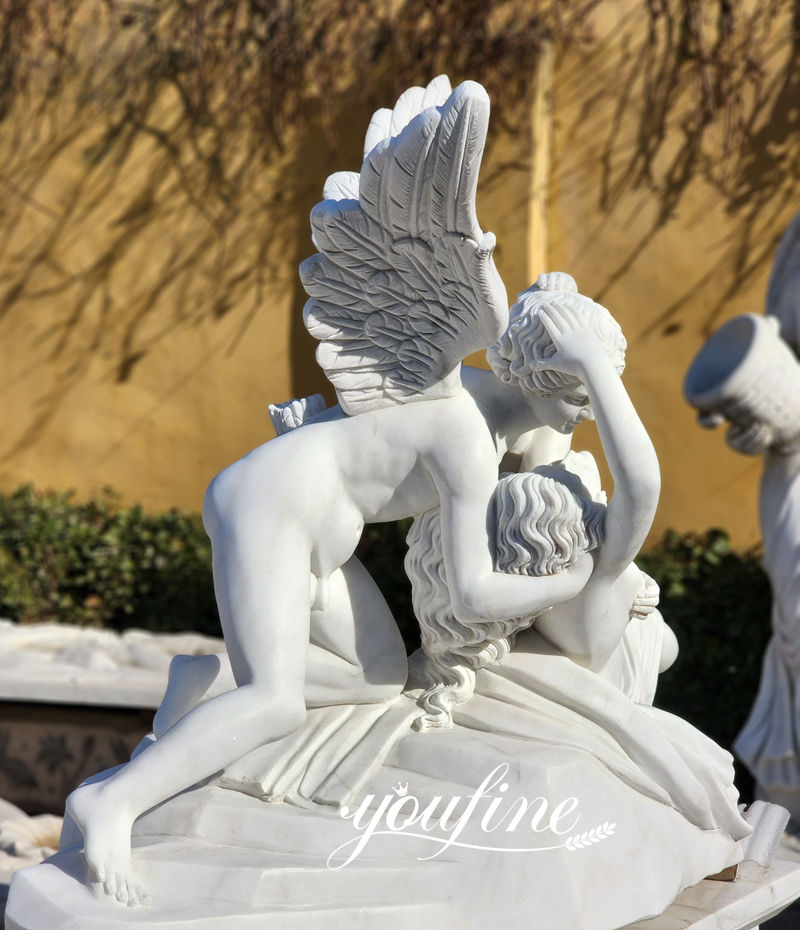 What we've made is a replica of Cupid's Kiss, which is considered a masterpiece of neoclassical sculpture, and it also shows an exciting moment for mythical lovers. It represents the love and tenderness of Cupid's love, followed by a kiss that awakens the inanimate soul. This Psyche Revived by Cupid's Kiss Marble Sculpture is very popular in art exhibitions.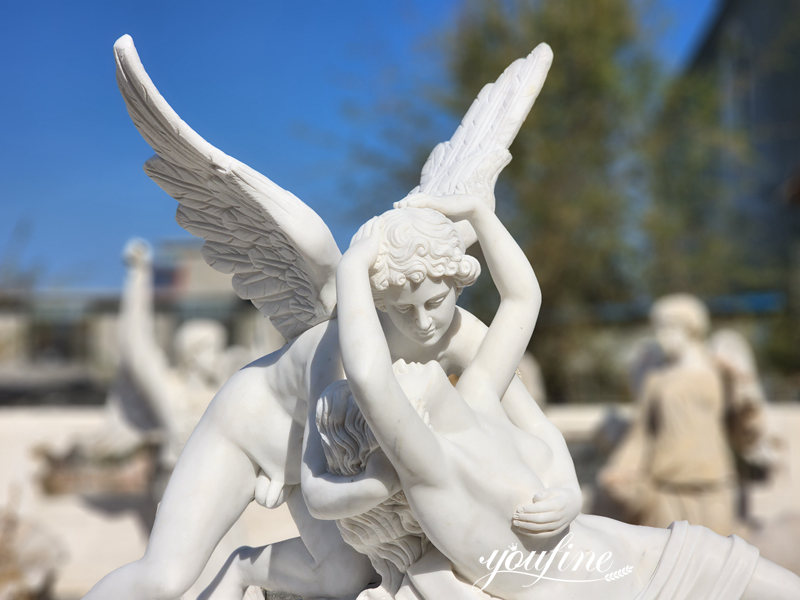 If you also want to add a Psyche Revived by Cupid's Kiss Marble Sculpture to the garden or art gallery, you will not be disappointed with this sculpture. We are professional sculpture manufacturers, all materials and sizes could be customized.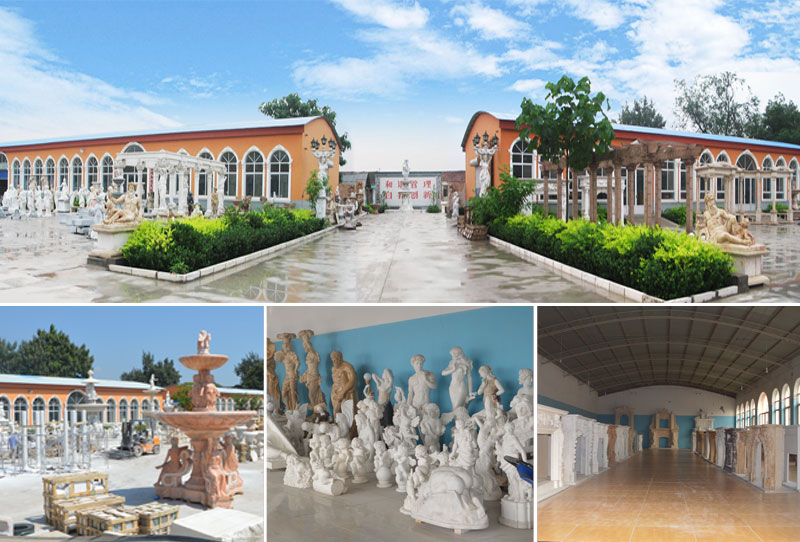 Since all of our Psyche Revived by Cupid's Kiss Marble Sculptures are hand-carved, it takes a certain amount of time to make. However, we also have a lot of stocks to buy, please leave us a message, we will reply you the first time.