Details of Angel Sculpture
Many of YouFine's famous angel sculptures are on sale, and these sculptures are widely welcomed by customers all over the world for their exquisite shapes and detailed carvings. Among them, this beautiful flying angel has been well received by our customers. 
First of all, this sculpture is carved out of pure white marble, which makes this angel sculpture look purer. Secondly, every detail is very well shaped, for example, the angel's wings are distributed in layers, and the veins of each feather are very realistic. Finally, at the foot of the sculpture, there is also a sculpture of a family of three figures and a group of flying doves of peace. This also signifies that this is a guardian angel sculpture.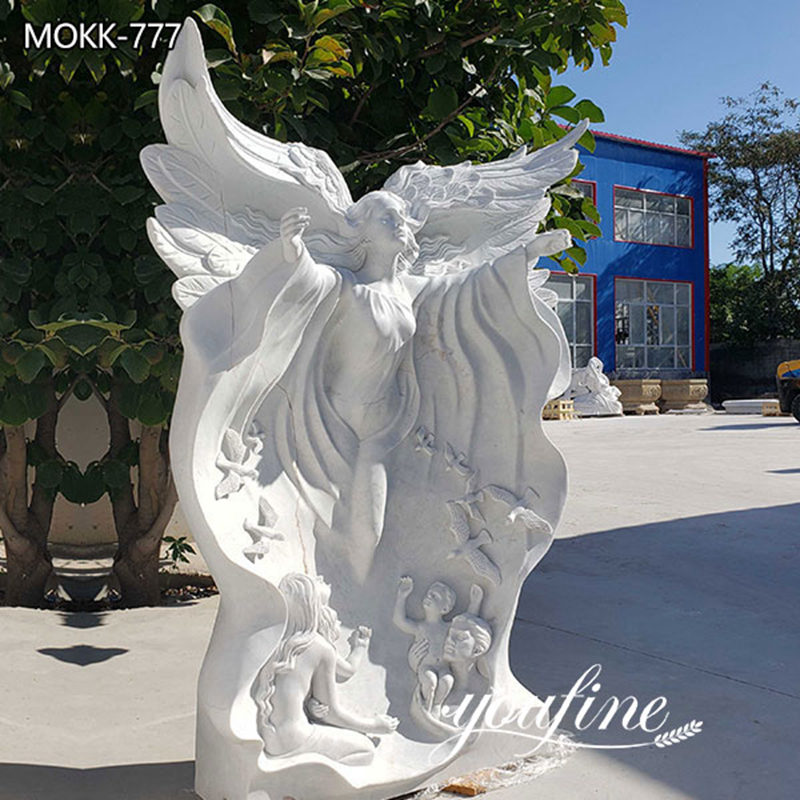 More Options for Marble Angel Sculptures
YouFine specializes in
marble sculptures
, especially the classic marble angel sculptures. We have a wide range of marble sculptures with many classic styles, including marble guardian angel sculptures, marble angel of peace sculptures, marble angel of justice sculptures, marble holy angel sculptures, goddess of love sculptures, goddess of victory sculptures, trumpet blowing angel sculptures, marble cherub sculptures and more. 
We have a variety of classic angel sculptures for you to choose from, and we believe there is always a sculpture that could meet your needs. What's more, we support customization of sculpture size, shape, color, and material.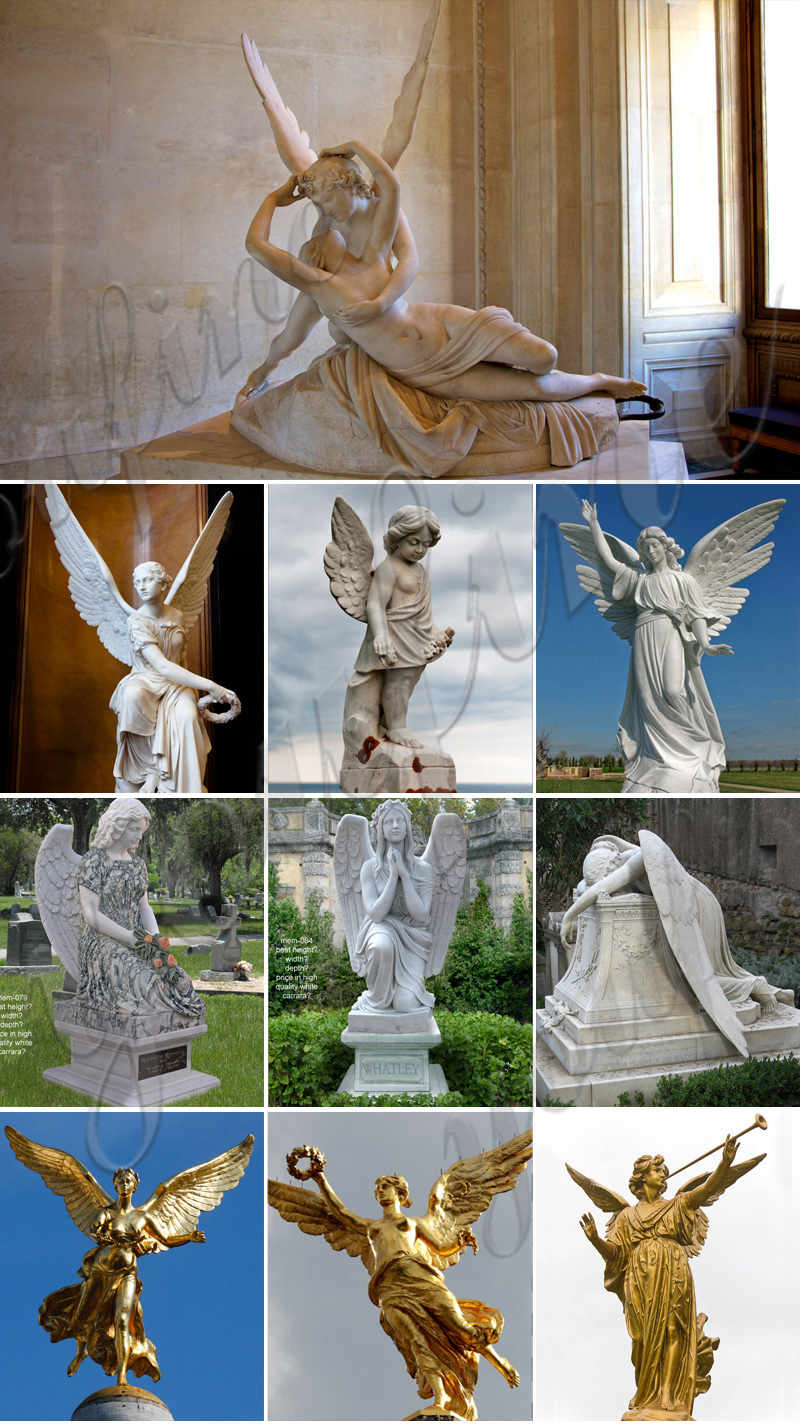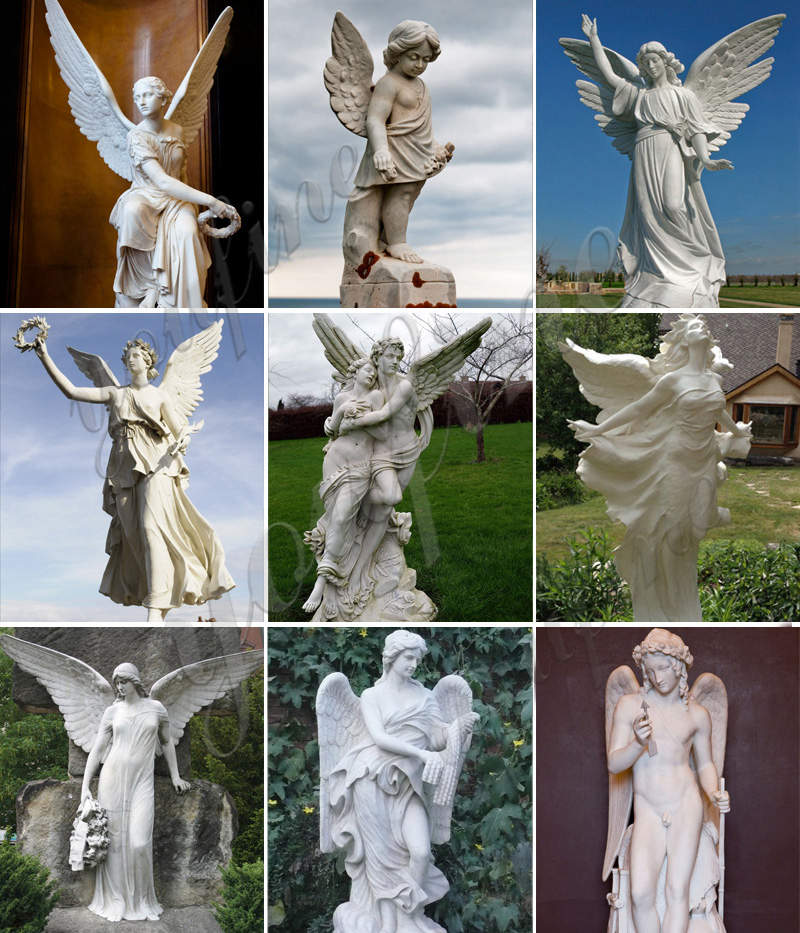 Where to Buy This Beautiful Sculpture?
This classic
marble angel sculpture
was carefully sculpted by YouFine artists, and more and more customers are getting to know YouFine and getting more beautiful marble sculpture artworks from YouFine.
YouFine is a professional marble sculpture supplier with 39 years of experience today. It is important to mention that our factory and master carvers are from Quyang, the home of Chinese sculpture. Our factory's top artists could be independently responsible for a project, moreover, they have been exposed to the authentic marble carving craft since they were teenagers, and it took decades of uninterrupted practice to become YouFine's professional masters.
YouFine's artists focus on each marble sculpture, which is why YouFine is the first choice for many customers.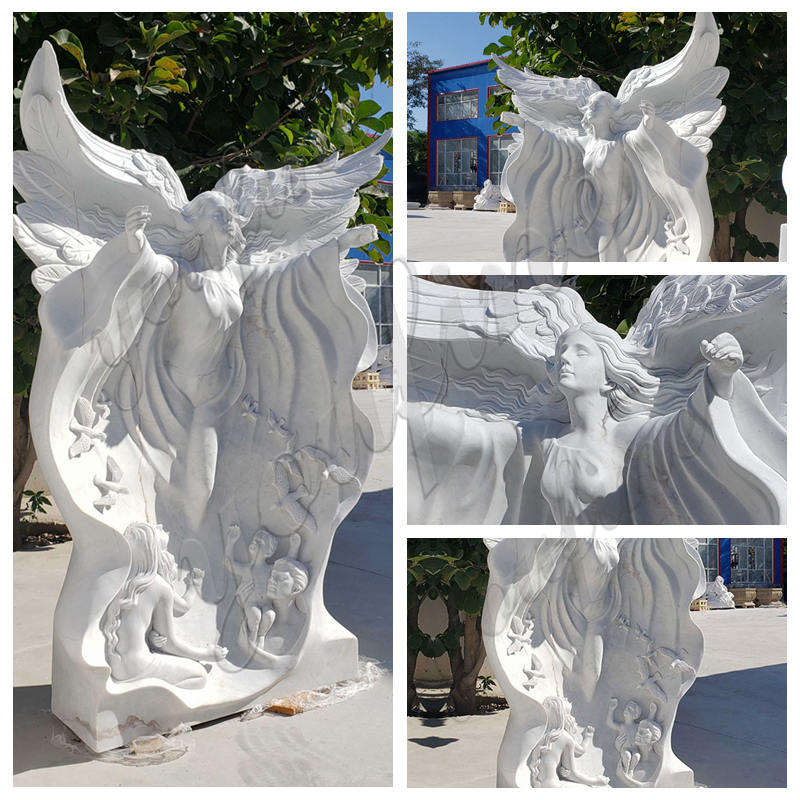 Abundant Marble Materials
Most of YouFine's marble materials come from the quarries belonging to YouFine itself, and we are a strong marble sculpture supplier that could realize the self-supply of raw materials for sculptures. What's more, YouFine's marble sculptures are selected from the best quality marble raw materials, and our goal is to provide the best marble artwork for every customer. 
In addition, YouFine also has long-term cooperation with marble sculpture suppliers who could provide YouFine with the best marble materials including rare marble materials. Only in this way could we meet the aesthetics and needs of different customers.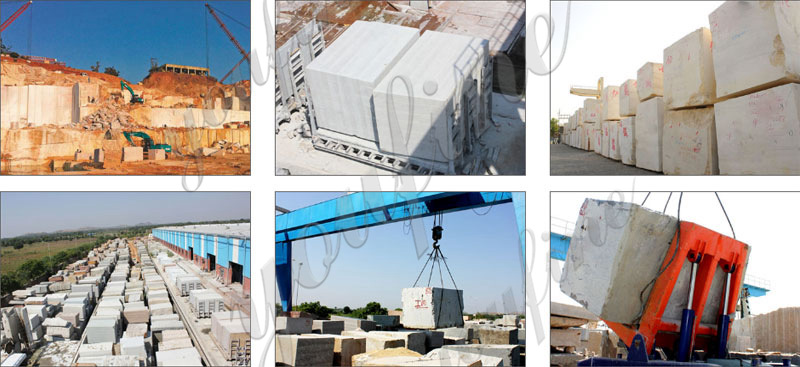 If you have fallen in love with this beautiful marble angel sculpture, please do not hesitate to contact YouFine for more information, YouFine could provide you with the best marble sculpture and comprehensive services!