This marble angel statues for sale from YouFine is a very popular style. The elegant appearance and careful carving endow the whole sculpture with an artistic soul. The angel sits on a stone with roses, with its wings turned inward, and the whole picture is very harmonious and elegant.
YouFine's artists are full of love and passion for the sculpture business, so we could clearly feel their seriousness in the carving process through sculpture, so you could rest assured of the quality of YouFine's sculpture.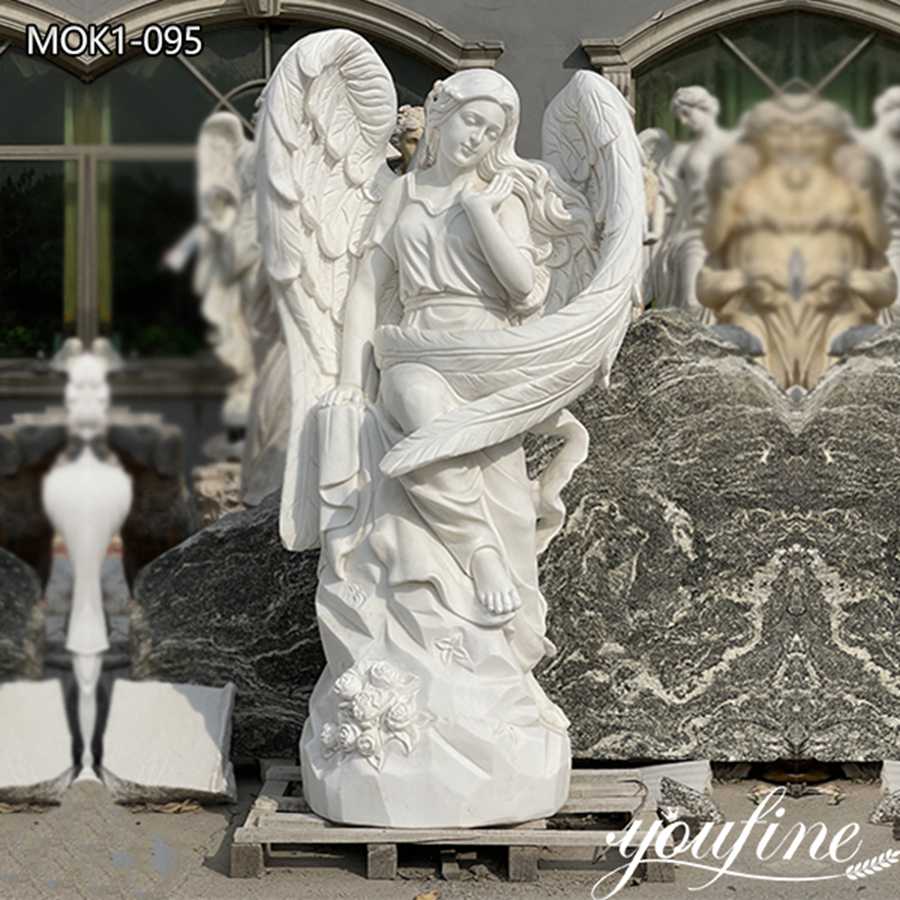 Vivid Details of This Angel Statue
It could be seen that the wings of this angel were carved by the artist to look like real ones. Each feather has its own shape, as if flying in the wind. Through the artist's superb carving skills, the angel wings are given soul, and the cold marble is carved into 3D emotional feathers.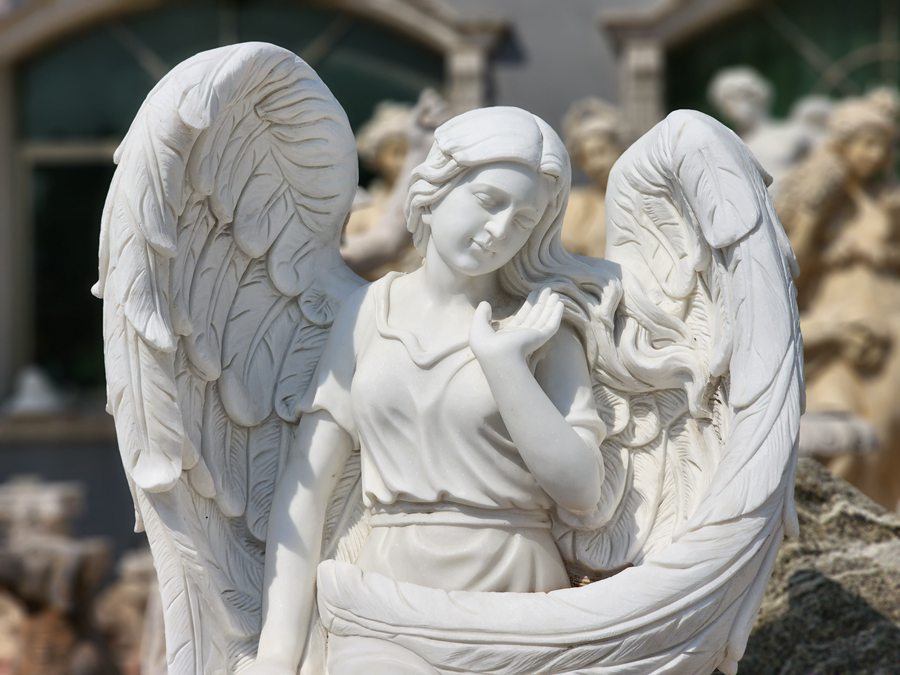 You could tell at a glance that this is an elegant marble angel sculpture. The angel's divine expression and elegant posture could bring peace of mind to people. You could place it in the garden, at the entrance of the gate, in the church, etc.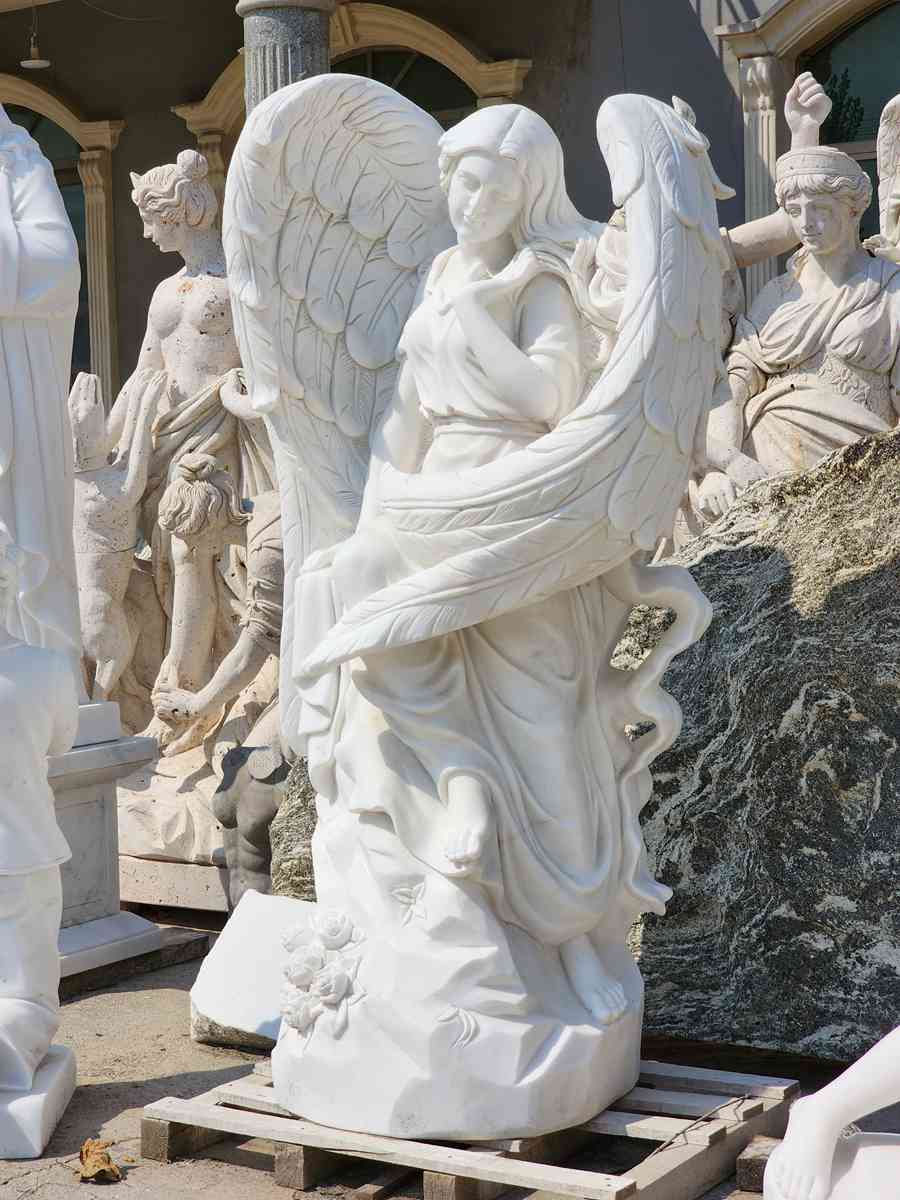 Grade-A Marble Material
YouFine is committed to providing customers with the highest quality marble sculptures and the lowest prices. Therefore, our team has very strict requirements on the quality of marble and goes to select materials early every morning.
High-quality marble could be preserved for hundreds of years, so YouFine not only provides customers with high-quality marble sculptures but also a work of art that could be passed down.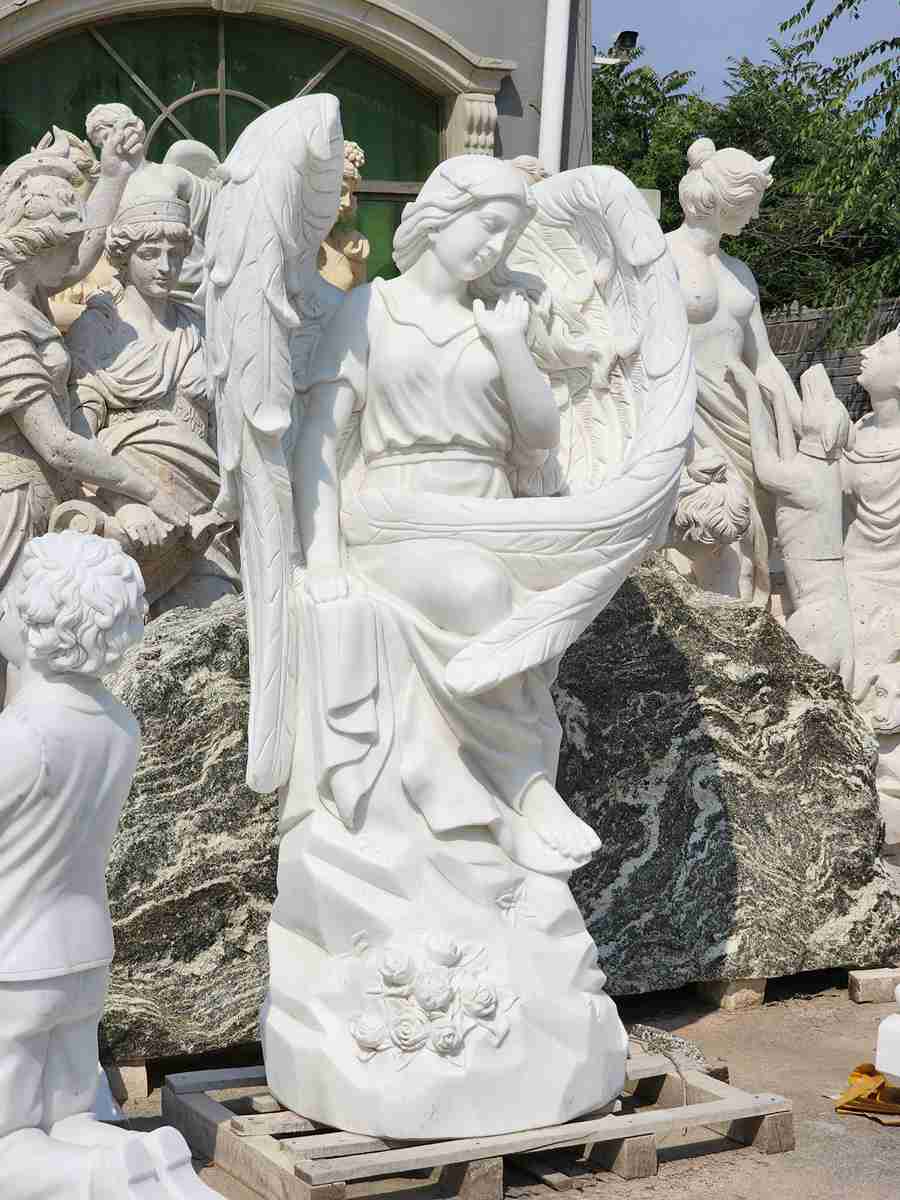 Rich Experience of Marble Angel Statues
As a popular type of sculpture, YouFine has rich experience in carving marble angels and has exported them to customers' homes all over the world. Youfine's factory also has angel sculptures in stock. If your construction schedule is urgent, we recommend you choose the existing styles.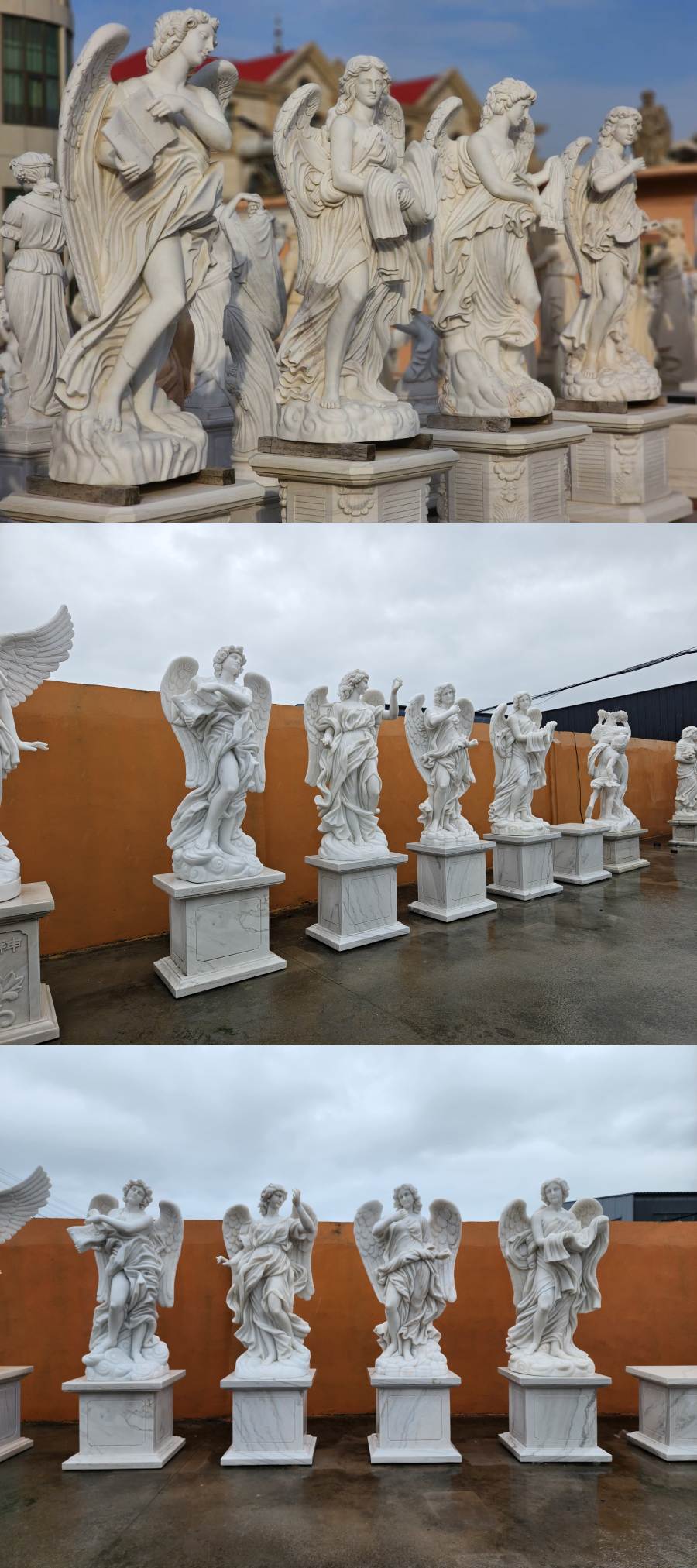 As a direct-selling factory, YouFine could provide you with the best price, please feel free to contact us for more discount information.