This bronze mermaid sculpture was carefully cast by top artists of YouFine, using high-quality bronze material. This set of bronze sculptures is very beautiful and consists of two main parts. The upper part of the sculpture is a nude female with a beautiful figure, and the lower part is a beautiful fishtail.
YouFine's artists took great care in casting this bronze sculpture, which has long, thick hair and girlish skin. The tail of the mermaid could be seen on every scale, which seems to shine in the sun. The most special thing is the design of the wave base, which adds a sense of art to this bronze sculpture.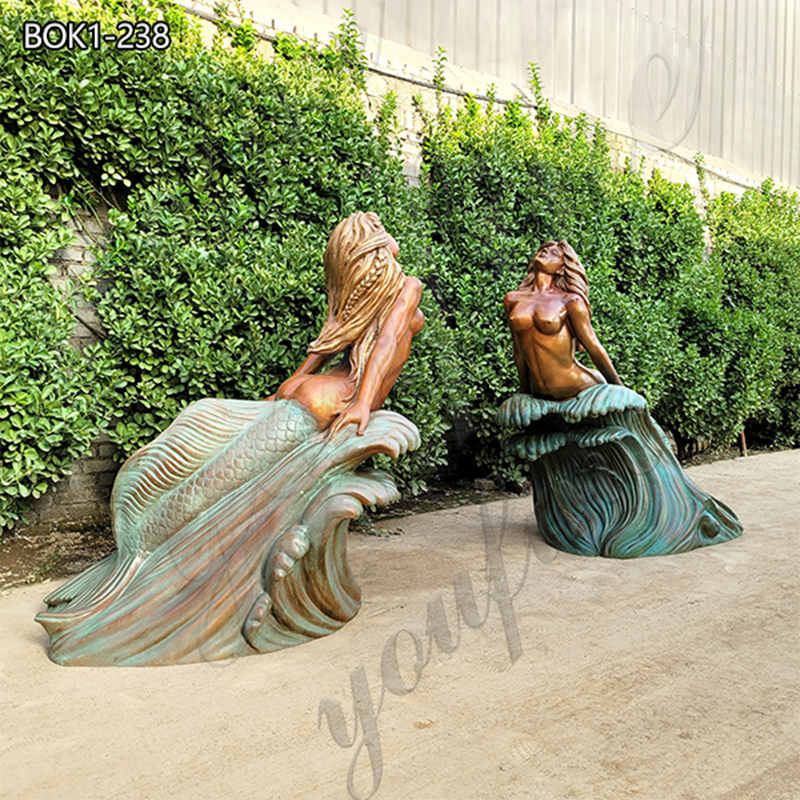 The Casting Process of Bronze Sculpture
YouFine cast this exquisite
bronze mermaid sculpture
using the traditional lost wax method, which is a common method of casting bronze sculptures in ancient China. The lost wax method consists of 33 processes and steps, including building the model, making the wax shell and sandbox, casting the bronze, and painting.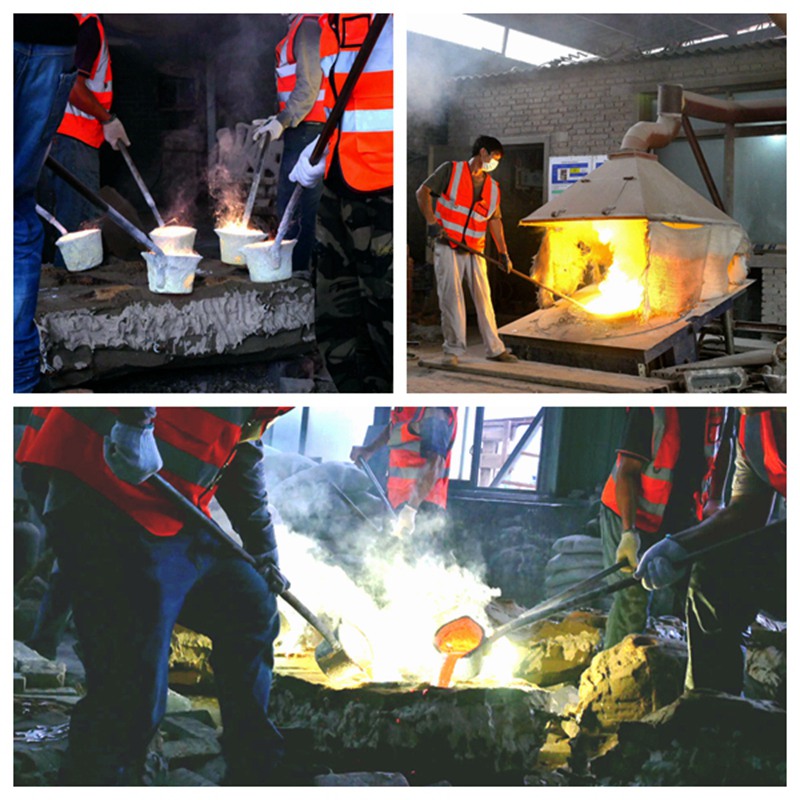 This method was learned by YouFine masters after many years of study and visits and has been improved and innovated by our top masters, YouFine has now mastered the professional lost wax bronze casting process. YouFine's bronze sculptures are highly appreciated by our customers for their quality control.
Professional Patina Artists
The color of the bronze sculpture has a great influence on the quality of the sculpture, and YouFine factory has artists who specialize in various sculpture patina coloring methods. We have mastered a variety of patina methods such as painting, gilding, painting, and chemical patina treatment, and the most common patina method used at YouFine is chemical patina treatment.
This method fixes the color on the surface of the sculpture by mixing a chemical potion, reducing the risk of fading. What's more, this method could restore the color of the sculpture to the maximum extent, which could make the sculpture look very natural and could become more and more natural with time. In addition, we would choose the most suitable patina method according to the customer's needs and the specific needs of the sculpture.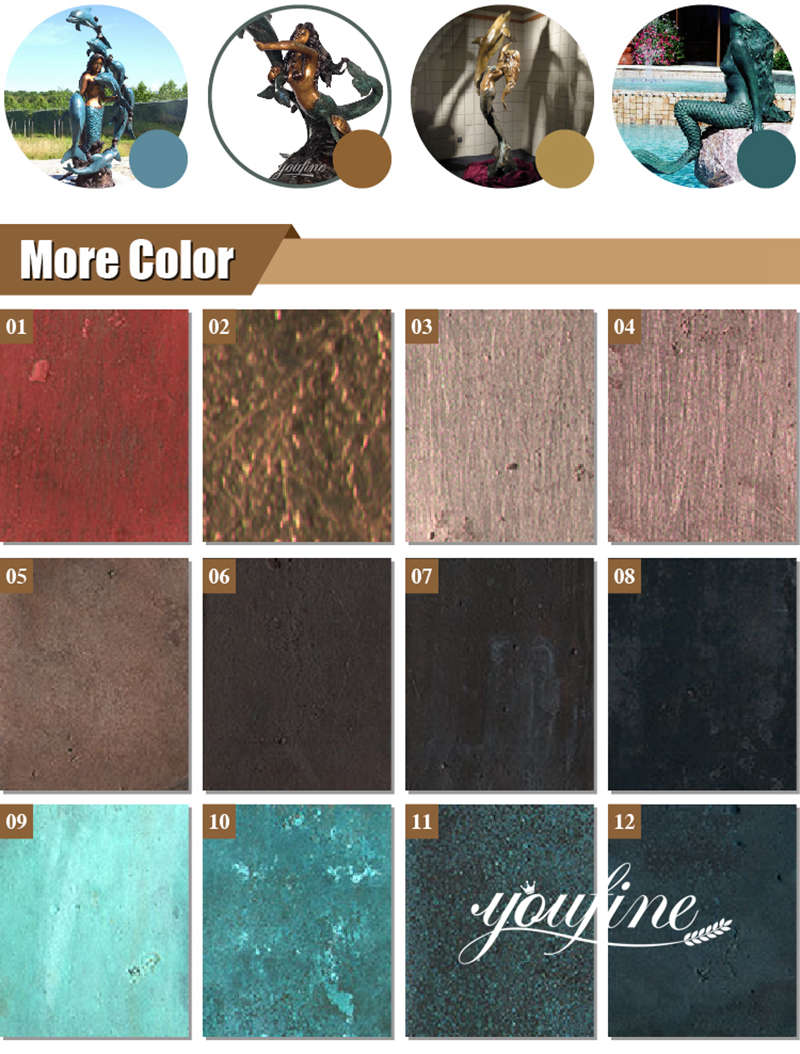 More Choices for Bronze Mermaid Statues
YouFine is a professional supplier of bronze sculptures, and we offer a wide range of beautiful sculptures to our customers. We have produced many different shapes of bronze mermaid sculptures. These sculptures come in different shapes and colors.
What's more, you could freely choose the shape, color, and size of the sculpture, in addition, our designers could design more different styles of bronze mermaids for you. If you have pictures of bronze sculptures you want to cast, you could also send them to us, and YouFine could surely cast the same sculpture for you at a reasonable price.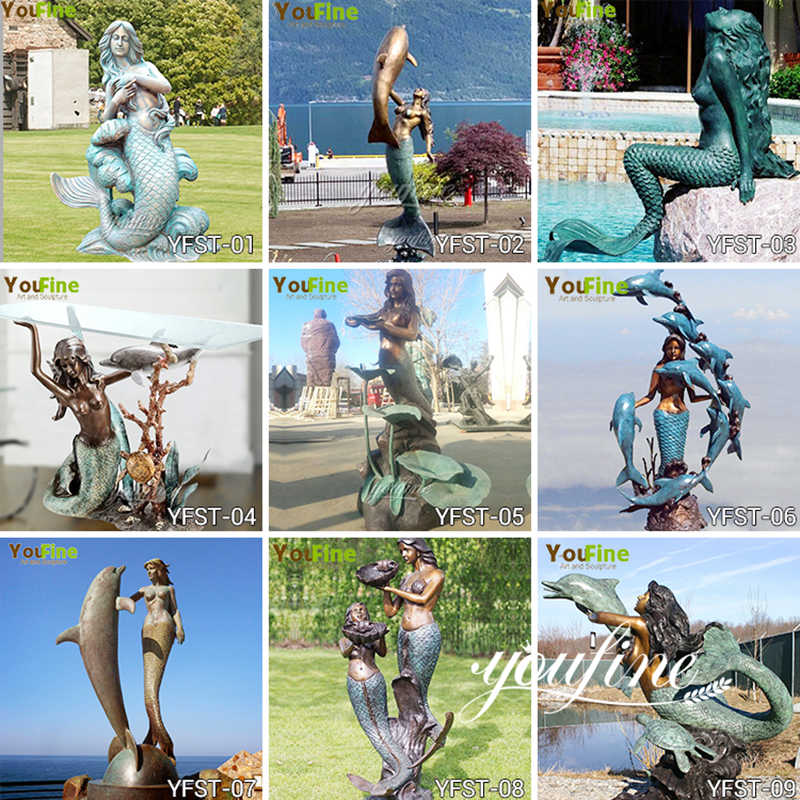 Feedback from YouFine's Norway Client
This is feedback on the mermaid sculpture from a Norwegian customer. The customer was very satisfied.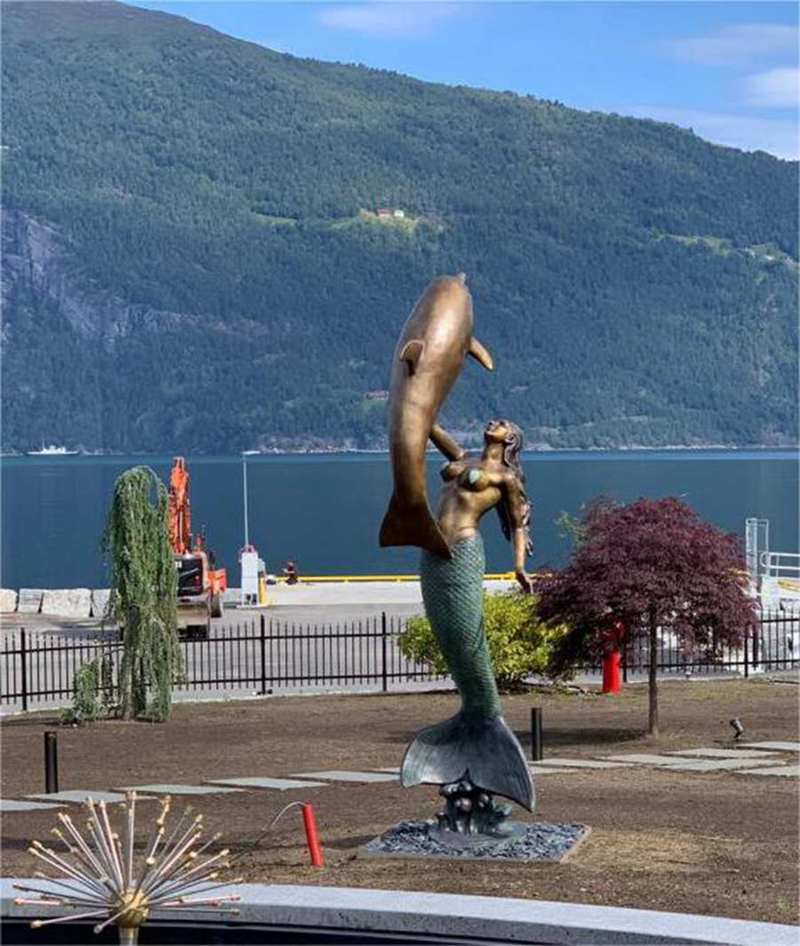 YouFine is a trustworthy sculpture supplier, we are proficient in making marble sculptures,
bronze sculptures
, stainless steel sculptures, and other sculptures in various materials. If you need it, please feel free to contact us for purchase.