Bronze Mermaid Sculpture Detail
The high-quality bronze mermaid sculpture is customized for our American client's garden. He plans to place this sculpture in the back garden and could be connected to the water source as a small fountain. The two mermaids are surrounded by each other in a vivid and charming way.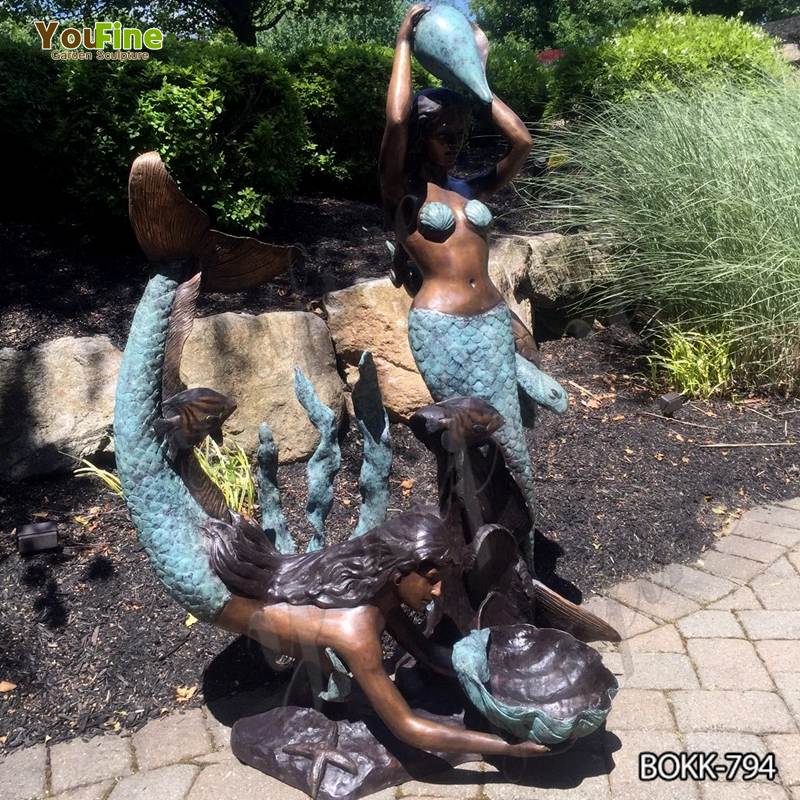 Advantages of Bronze Sculpture
Cast bronze sculptures use high temperature resistant molds such as refractory plaster molds or sand molds, which are generally inner and outer layers. The copper water is poured into the mold from the skylight and cooled to form.
Because of the characteristics of the bronze sculpture, it has a long-lasting characteristic. The bronze sculpture itself has a heavy sense, as the sculpture material of the figure could better reflect the character of the character. Moreover, bronze sculptures are easier to preserve and will not become obsolete with time.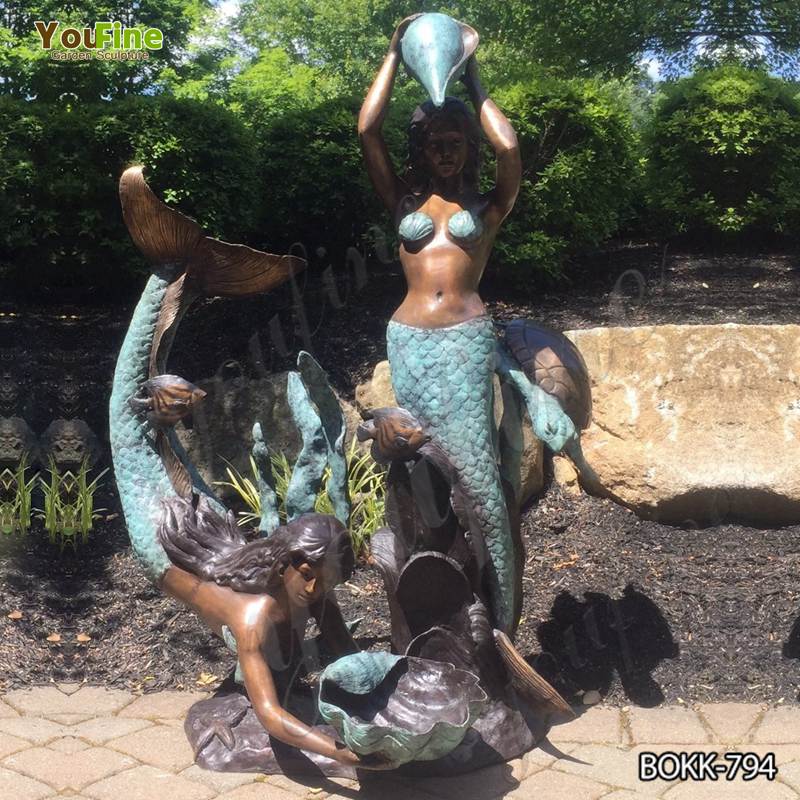 Application of Bronze Sculpture
With the improvement of living standards, our demand for bronze carvings is growing, and the life span of bronze carvings is comparative.
Long and easy to organize, often could play an important role in some artistic arrangements. Whether in the city center or the back garden, the 
bronze mermaid sculpture
 is a good choice.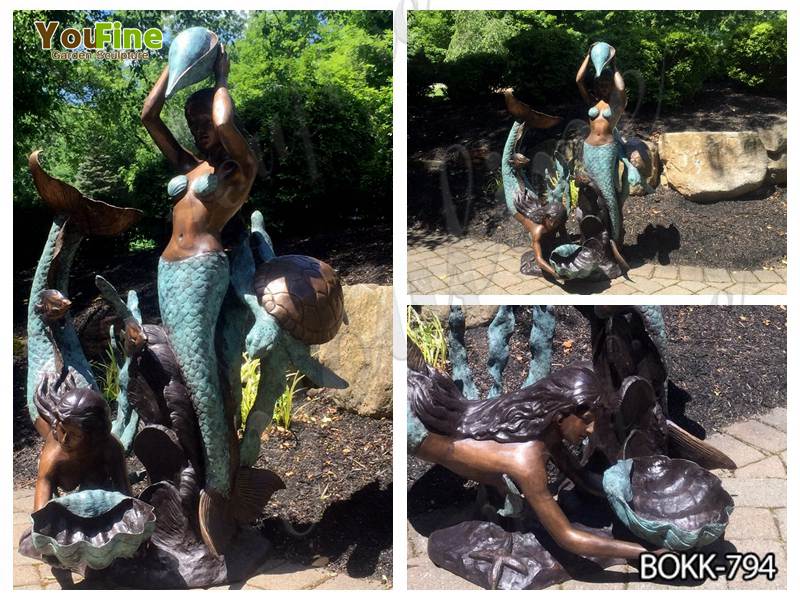 Accept Customization
As a sculpture factory with many years of experience, we have excellent service and professional sculpture masters. All the products in our gallery can be customized, no matter your size or color requirements, we could meet them.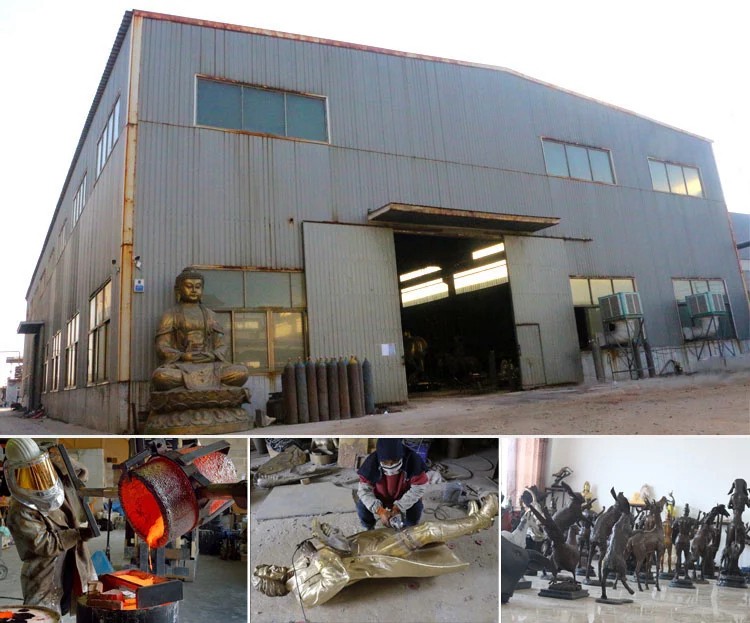 How to Contact You
There is a message board and contact information at the bottom of our website. You could leave us a message telling me the style you like, or you could call us or send an email. Our sales staff will reply you in time. We are glad to receive Your message.