Details of Bronze Bear Statue
How realistic this bronze bear statue is! This is the famous grizzly bear with its dense and curly fur. Our top artists crafted this bronze bear statue at YouFine for one of our American clients. Many of our United States and Canada customers love wild bear sculptures.
Bears symbolize strength and power; many bear statues are even featured on the U.S. national emblem. This life-size bronze bear sculpture has a magnificent body and sharp claws, reminiscent of the majestic bears seen in documentaries. If you would like a custom bronze bear sculpture like this, please contact YouFine for more information.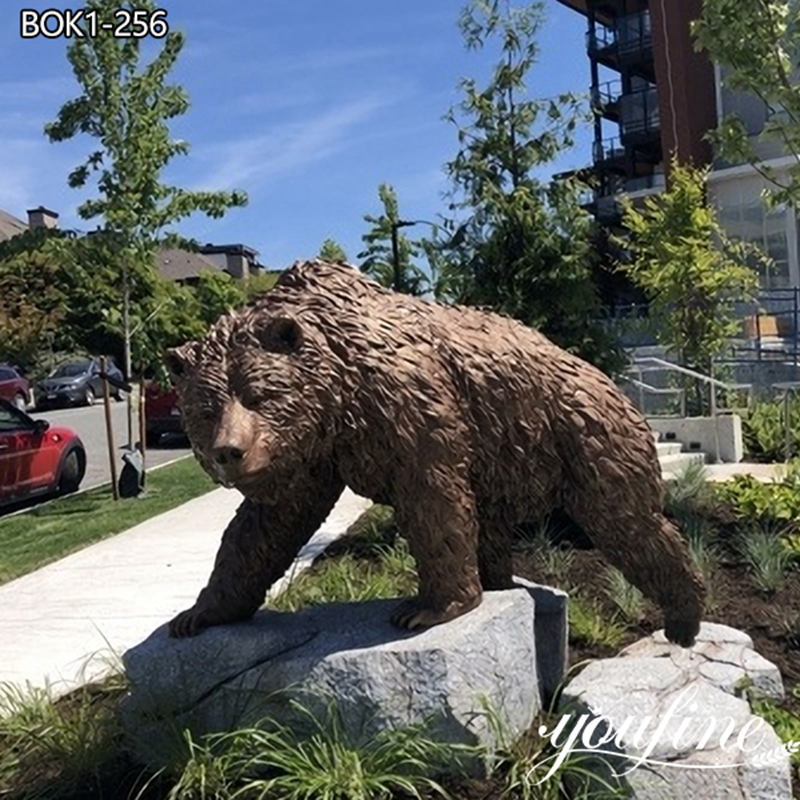 More Options for Bronze Bear Statue
If you are interested in a bronze bear statue, contact us for more options, YouFine is a permanent exporter of bronze sculptures and has produced thousands of
bronze animal sculptures
for clients worldwide. We have huge standing bear sculptures, common fighting bear sculptures, and the famous strawberry tree and bear sculptures.
It is worth mentioning that YouFine supports customers' personalized designs and ideas, and our team of designers will realize your ideal perfectly. What's more, we can give 3D drawings as a reference. In short, we hope every customer could find their favorite sculpture artwork in YouFine.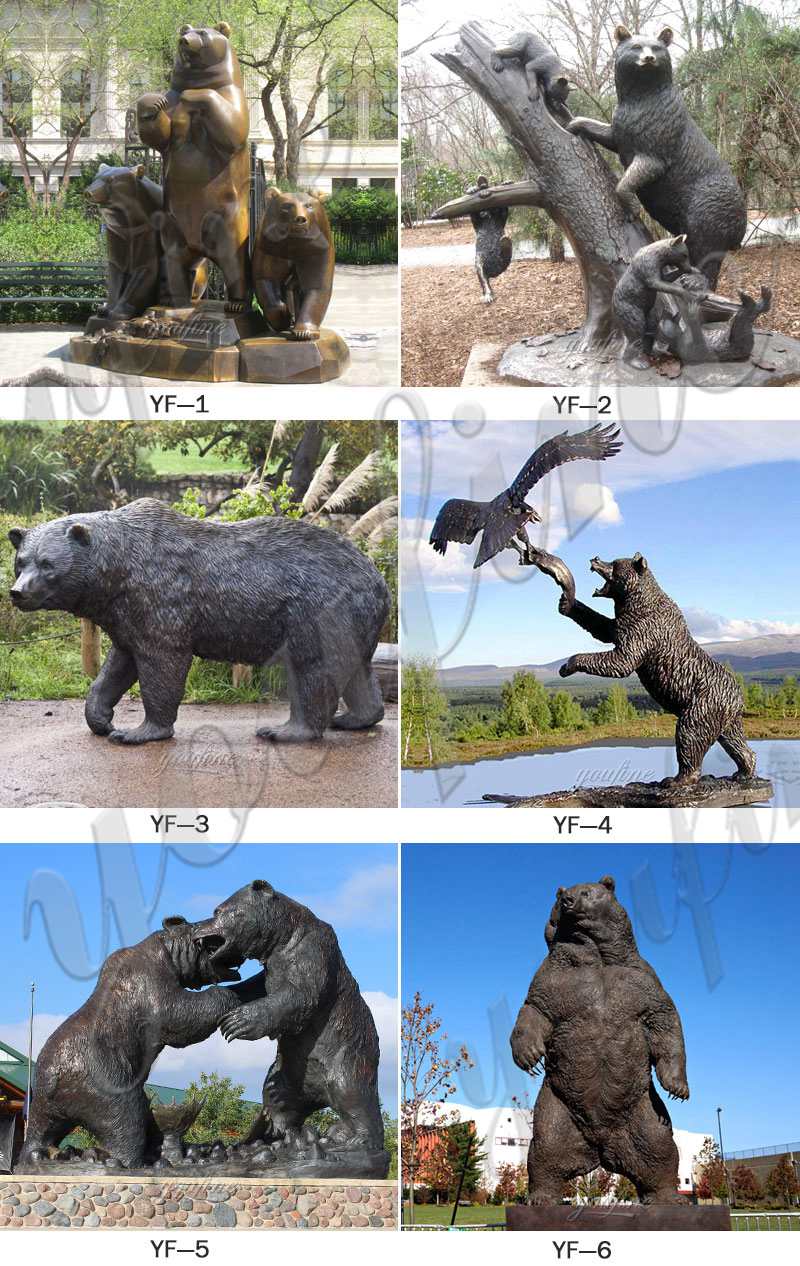 Professional Clay Model Artists
Why is YouFine the best bronze sculpture supplier in China? One of the most important reasons is that YouFine is a quality-oriented sculpture production factory. To bring customers the best sculpture artwork experience, we will ensure the high quality of the finished sculpture at the factory.
The YouFine factory has the best bronze sculpture clay masters in Qu Yang, Hebei province, and these artists have been learning and practicing the clay sculpture technique since they were teenagers. In their 20s, they could become assistants to the top masters and begin working on some of their clay works. It is not until they are in their 40s that they become true professional masters of clay sculpture.
The long practice allows these top masters to master the original sculpture's essence and produce the most similar clay sculptures. A solid foundation is laid for the casting of bronze sculptures.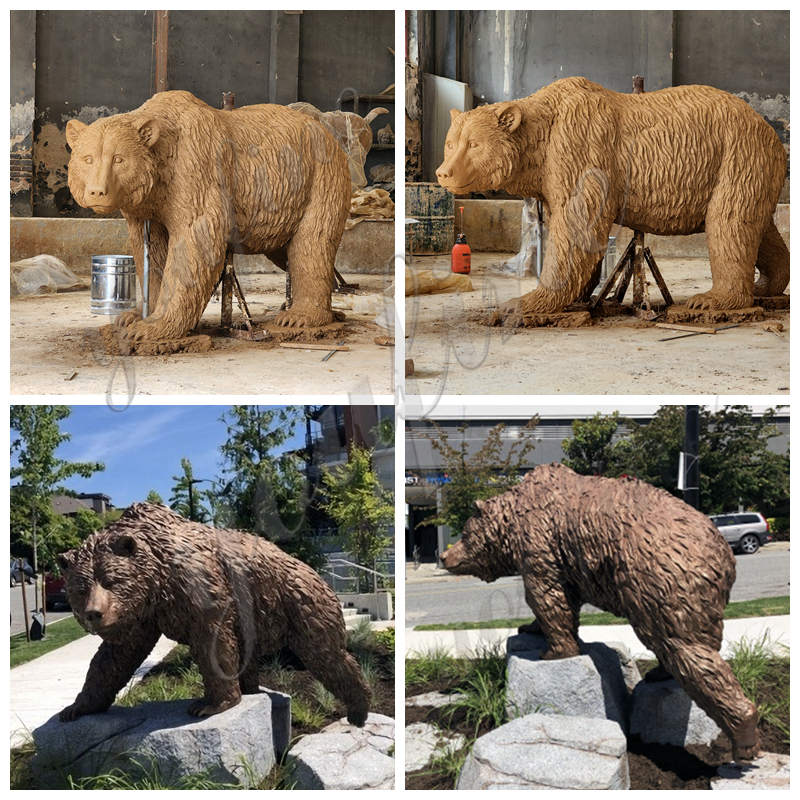 Feedback from YouFine's Canada Client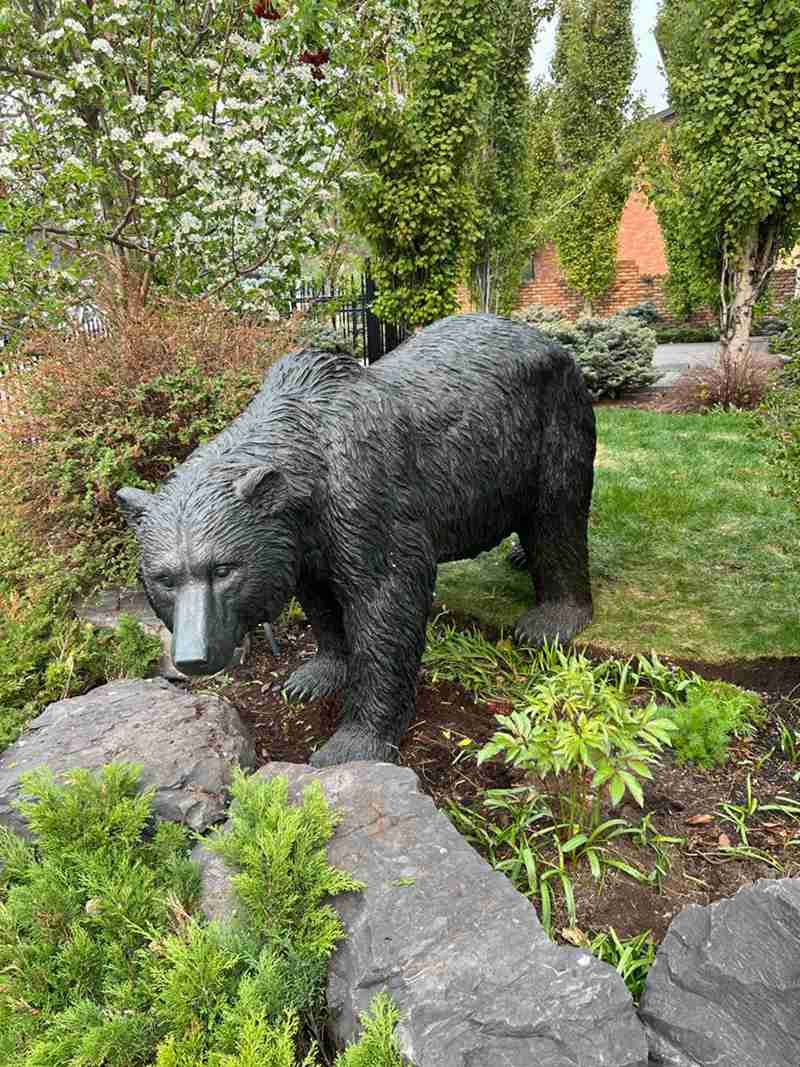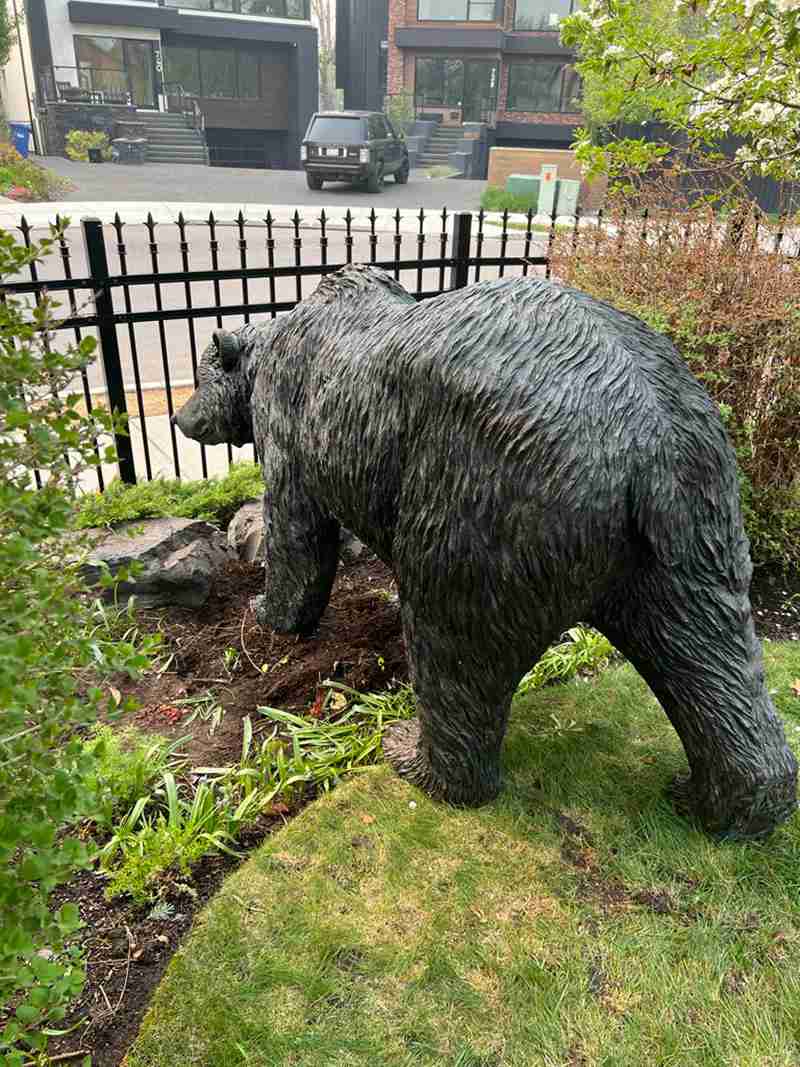 Rich Experience in Sculpture Export
YouFine has thirty-nine years of experience in the production of sculptural artworks. Likewise, our team has rich experience exporting sculptures, including the process of packing and shipping sculptures. On the one hand, long-distance transportation overseas makes us pay more attention to the packing method of sculptures. We wrap the sculpture tightly with a thick sponge and plastic foam to prevent the sculpture from being knocked during the shaking process.
On the other hand, the sculptures are packed and shipped in three-centimeter thick wooden boxes outside the sculpture. Every step before this is strictly checked and confirmed by our QC team. Therefore, we promise to do our best to provide our customers with perfect sculpture artwork.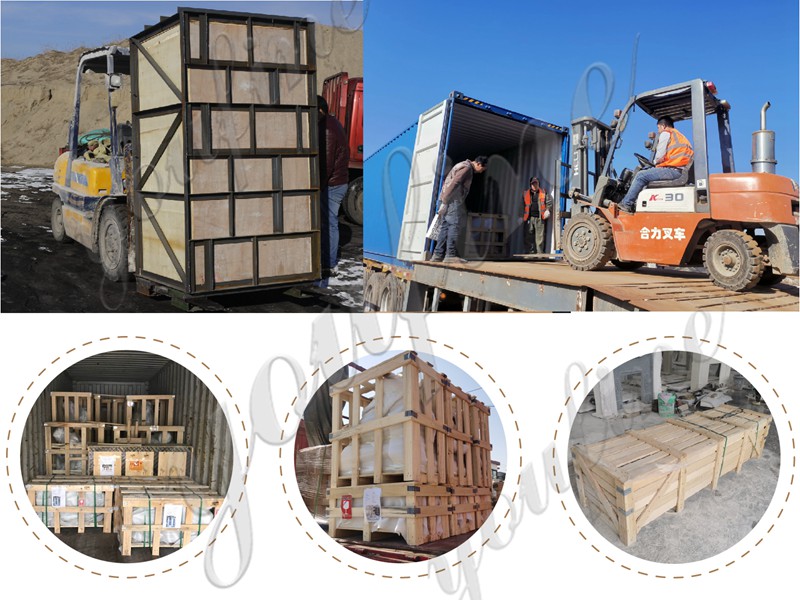 Are you interested in t
his bronze bear sculpture? If you
want to know more about the beauty of sculpture art, please get in touch with our team to answer you.