This bronze Virgin Mary with Baby Jesus statue" is a timeless piece of religious artwork that represents the love and compassion of the mother and child relationship. YouFine, a leading Chinese bronze sculpture supplier, has created an exceptional range of bronze religious statues.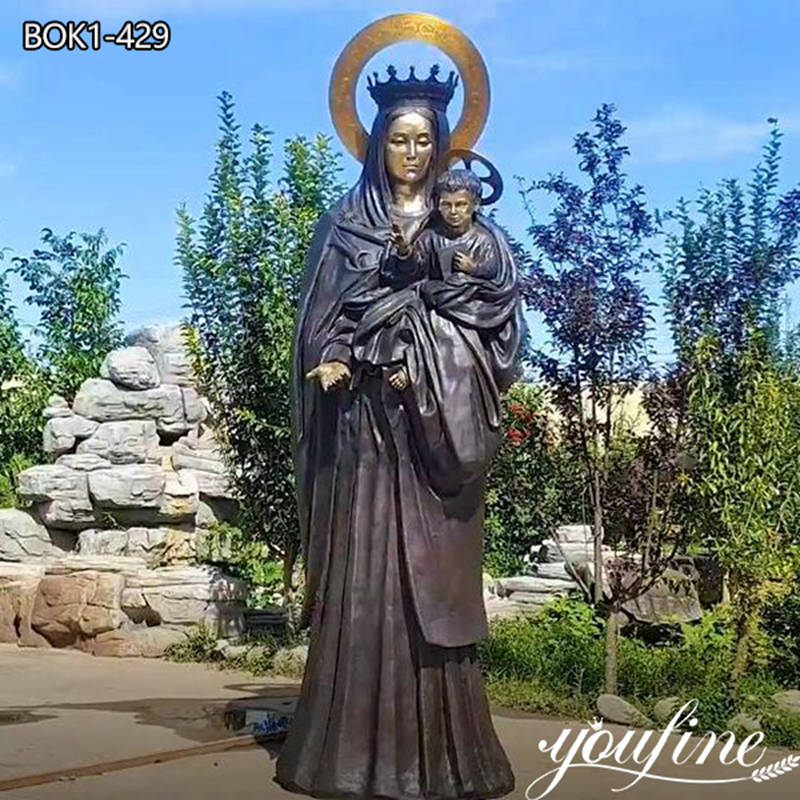 Lost Wax Casting Process:
YouFine's 30-year lost wax casting process is a traditional method of casting bronze statues, dating back thousands of years. This method involves creating a wax model of the sculpture, covering it in a heat-resistant material, and melting the wax to create a hollow mold. The mold is then filled with molten bronze, and the heat-resistant material is removed to reveal the finished bronze sculpture. This process results in a highly detailed and accurate sculpture, making it the preferred method of many skilled bronze artists.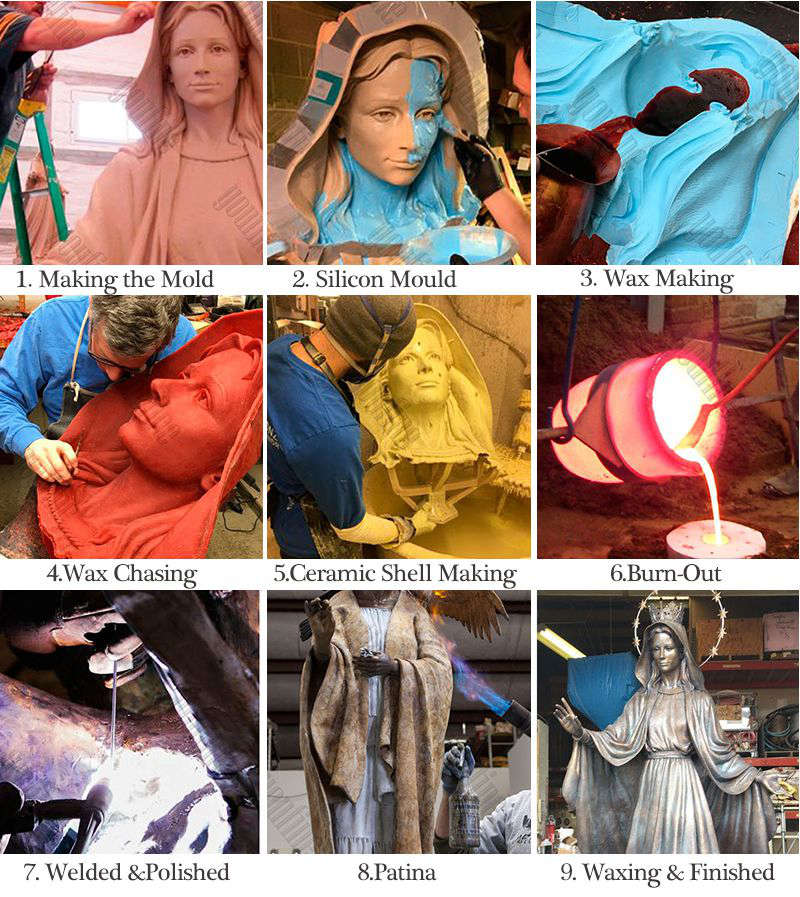 Top Clay Model Artists:
At YouFine, top mud model artists use their skills to create a perfect representation of the Virgin Mary and Baby Jesus. These artists pay attention to every detail, ensuring that the final product is an accurate and realistic portrayal of the mother and child. YouFine's team of skilled artisans works diligently to ensure that every statue is a masterpiece and a testament to its commitment to quality.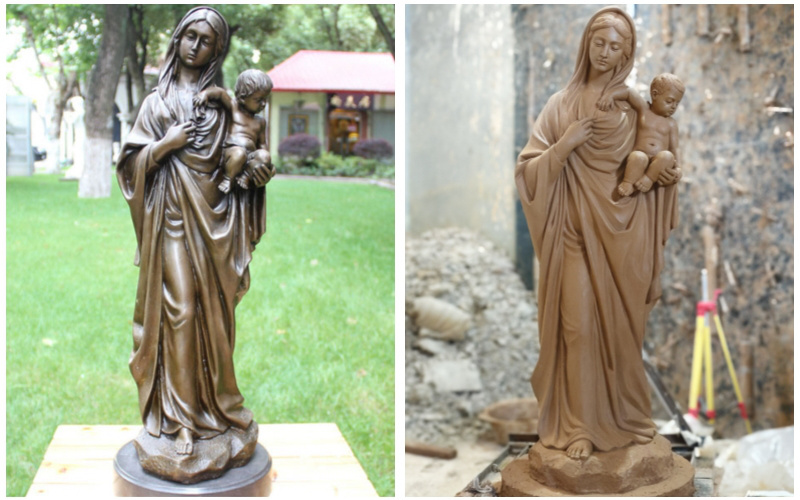 Other Classical Designs:
In addition to the "Bronze Virgin Mary with Baby Jesus Statue," YouFine offers an extensive range of other religious bronze statues, including bronze Mary statues, bronze Jesus statues, and various other religious bronze statues. These statues come in various sizes, styles, and finishes, allowing you to choose the perfect piece for your needs. Each statue is a unique work of art and a testament to YouFine's commitment to quality and craftsmanship.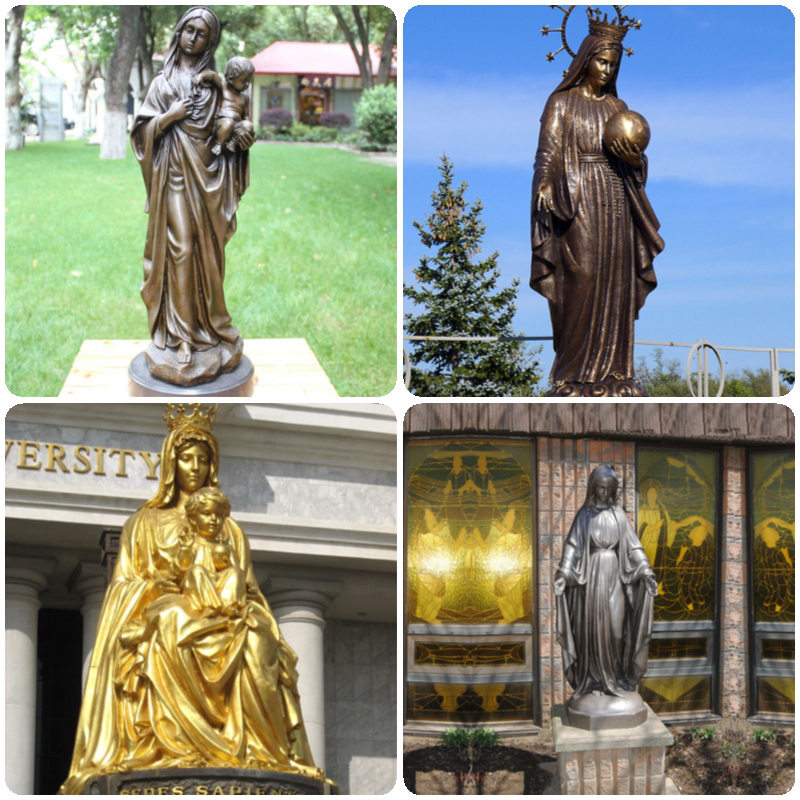 When purchasing
religious bronze statues
, customers may be concerned about quality, durability, and authenticity. At YouFine, we understand these concerns and take every precaution to ensure our clients receive the highest quality and most authentic bronze sculpture possible.