Details of Mary and Jesus Statue:
This golden mother mary with baby Jesus statue is one of the most famous religious sculptures and the artists of YouFine have made it with excellent casting techniques. The loving Mother Mary wears a magnificent crown on her head, while Baby Jesus sits in her arms, holding a crucifix sculpture in his hands. The golden appearance of the sculpture makes the set look very beautiful and sacred.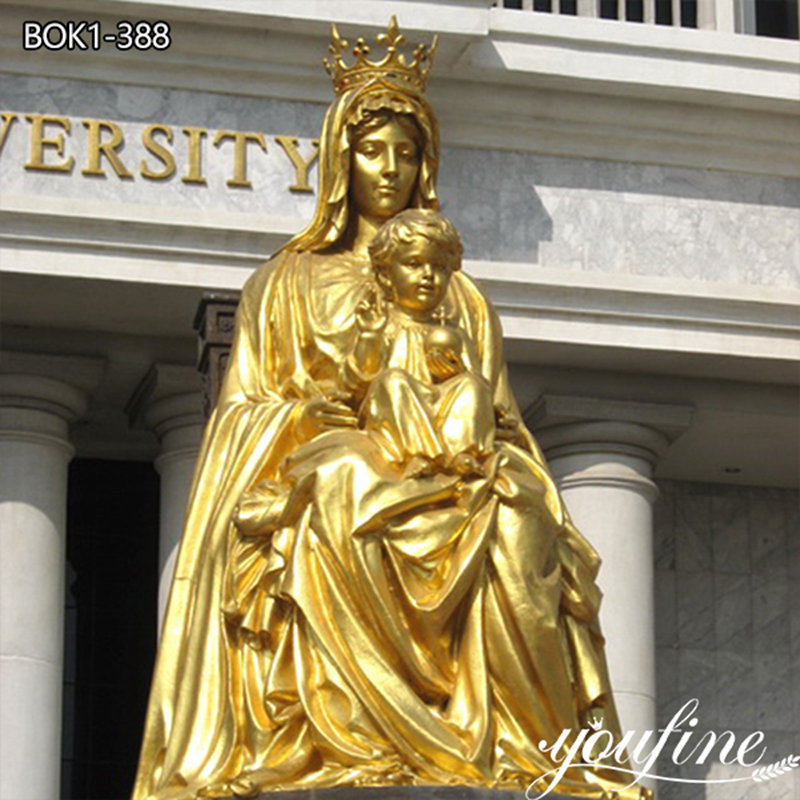 Popular Golden Bronze Religious Sculptures:
Gold bronze religious sculptures are a very popular type of sculpture. The golden appearance gives the religious sculpture a more mysterious look. So it looks very gorgeous. Anyone who prays in front of the statue would be struck by the golden glow.
YouFine has cast many classic gold bronze religious sculptures, including the bronze saint Michael statue, saint Jesus statue, Our Lady of Fatima statue, and other bronze Virgin Mary statue.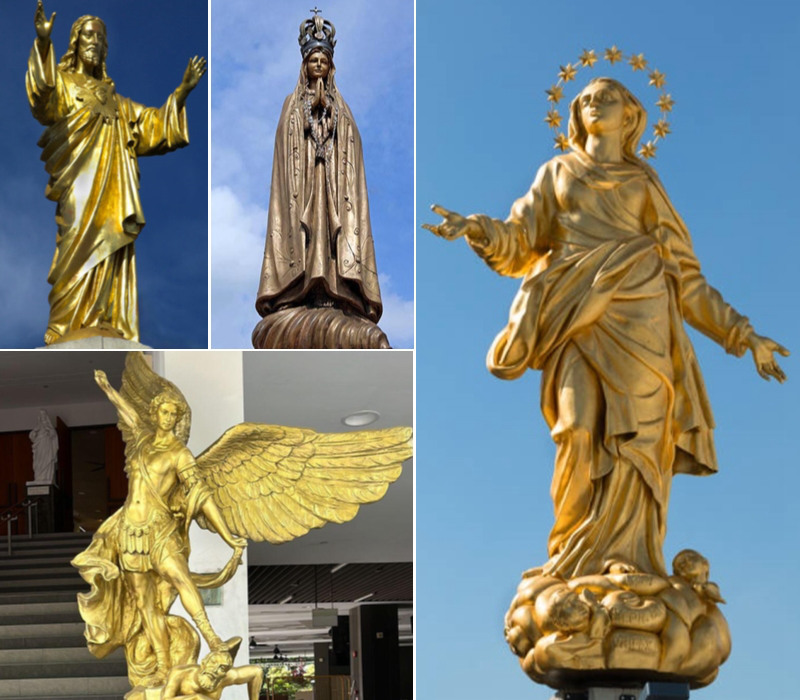 The Professional Patina Technique of YouFine:
YouFine's patina artists could perfectly achieve the surface color finish of bronze sculptures. This is why customers are often amazed by the bronze sculptures cast by YouFine.
First of all, we use a professional chemical treatment for the patina technique; YouFine's artists would mix the chemical solution according to the client's specific needs. The color of the sculptures processed by YouFine artists is very realistic and does not fade easily. What's more, the artist's unique technique allows the surface color of the bronze sculpture to become more and more natural with time.
This is a technique that is difficult to achieve in many factories.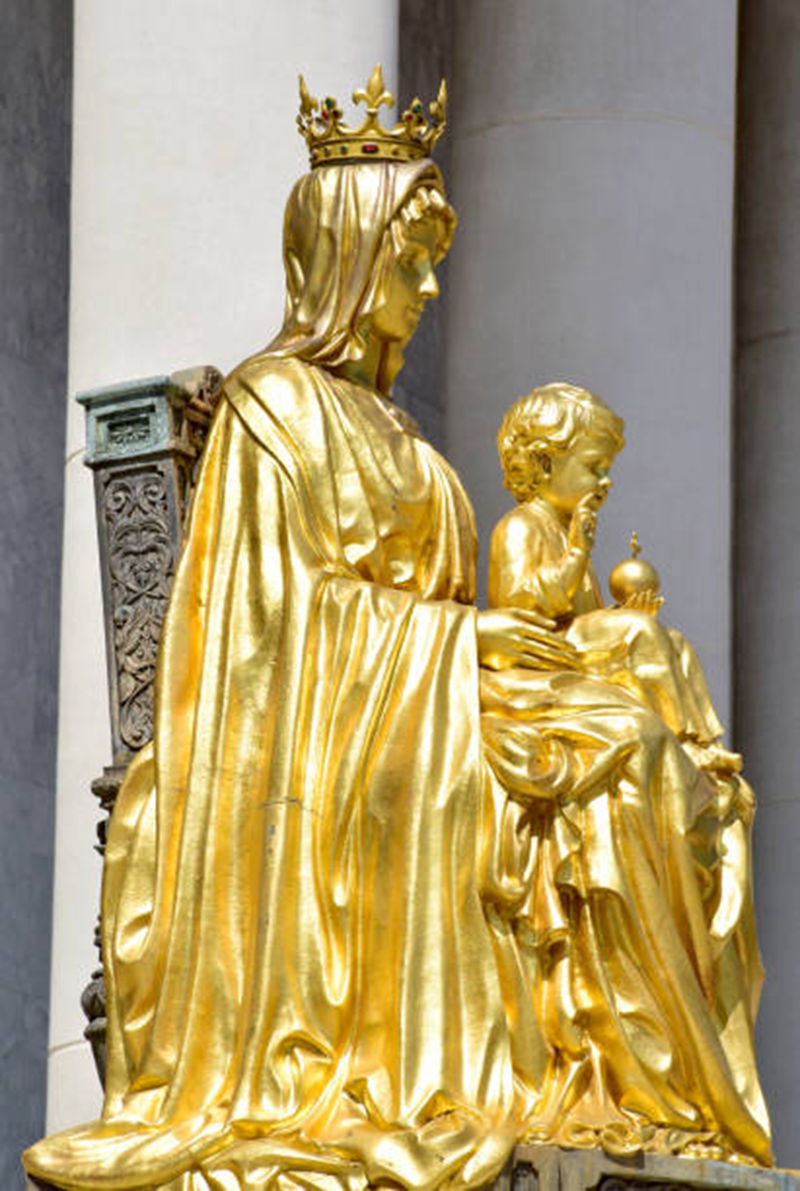 Quality and Price:
If you know anything about handicrafts, you would know that the level of bronze sculptures cast by masters could reach is unmatched. The quality of the bronze sculptures often comes with a higher price tag. Often, intricately detailed bronze sculptures are more expensive but look significouldtly different from the quality of ordinary factory cast bronze sculptures.
The YouFine factory always uses high-quality bronze materials and the most professional clay artists to create sculptures. It is important to know that a quality bronze sculpture could last a lifetime.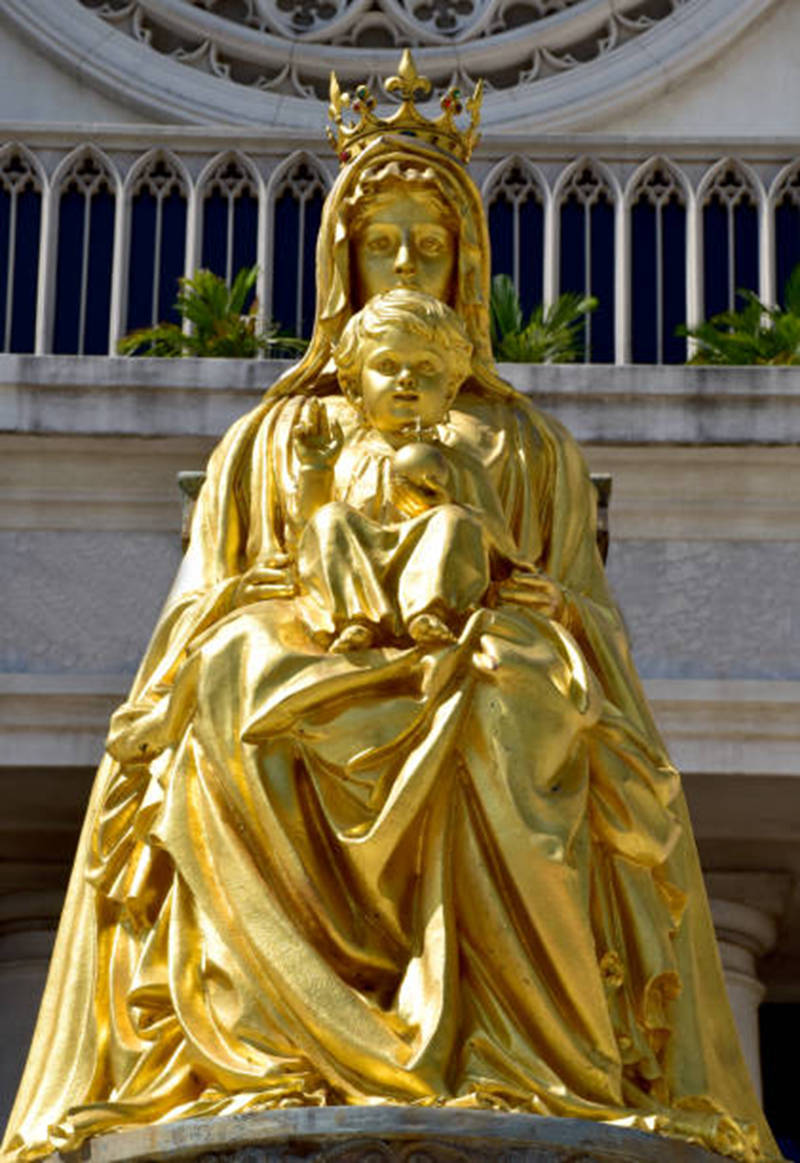 YouFine is a professional
bronze sculpture
supplier, we could help you to develop the most favorable sculpture plan, I believe YouFine casting bronze sculpture could get your satisfaction!