Details of Gold Bronze Virgin Mary Statue:
This gold bronze virgin Mary statue is very popular among churches and believers. It is highly revered and worshiped in religion, especially in Catholicism. The Virgin Mary is the mother of Jesus, and her pure and divine light brings comfort and instruction.
This religious sculpture is hand cast in high-quality bronze by YouFine artists. It is a reflection of YouFine's respect and dedication to religious sculpture. As an experienced supplier of bronze religious sculptures, YouFine would be happy to create the religious statue you have in mind.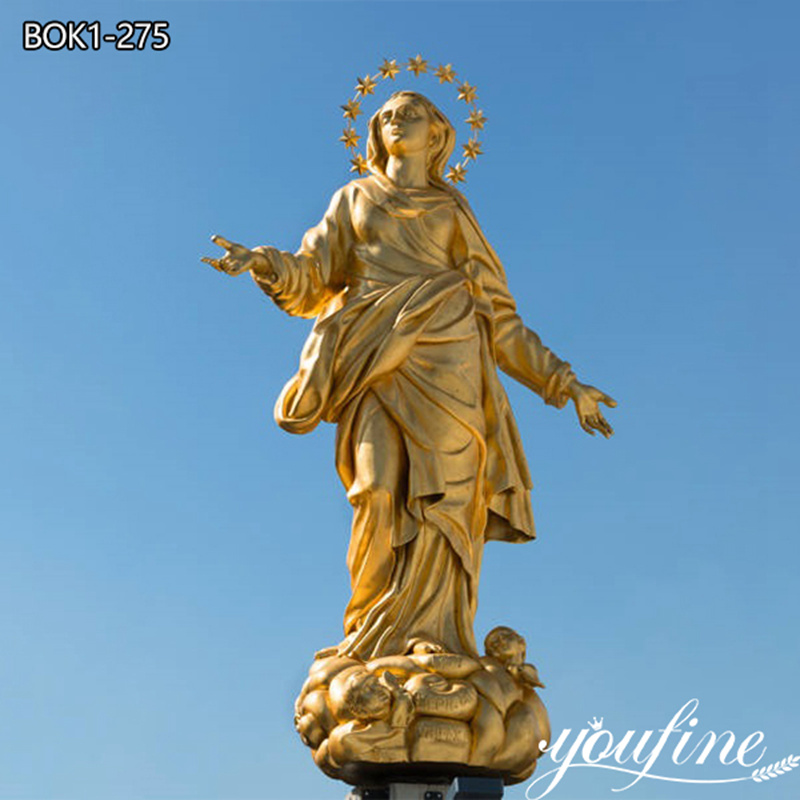 Bronze Saint Sculptures to Choose From:
There are many saints in religion including the Virgin Mary, saints, holy angels, and so on. Most of the saints are virgin Mary manifestations from different places and times. These include the classic Our lady of Lourdes statue, Our lady of Fatima statue, Our lady of Guadalupe statue, and many others. Common bronze sculptures of saints include the bronze saint Charbel, bronze Saint Joseph statue, bronze Saint Peter statue, and many others. One of the most popular sculptures of St. Michael the Archangel is also worth mentioning.
At YouFine, each bronze religious statue would become a classic work of art. We hope that our religious sculptures would bring you more good luck and spiritual solace.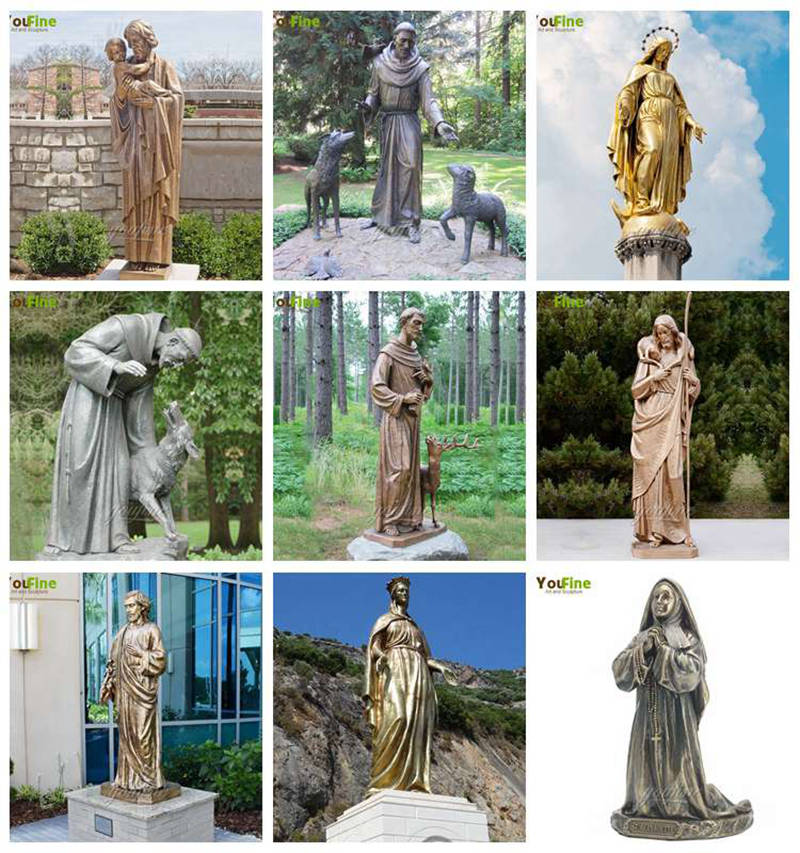 YouFine–Unique Religious Department:
YouFine as a bronze sculpture supplier with 40 years of casting experience, we are skilled in casting various
bronze sculptures
. 
In the bronze religious sculpture sector, the sculptures created by YouFine are widely appreciated by churches, believers, and customers in various regions. The main reason for this is that our artists bring their inner respect for religious sculptures into the creation of their sculptures. Each of the artists here is a devoted believer in religion. With a deep knowledge of religious stories and figures, these artists are able to restore the essence of bronze religious figures to the greatest extent possible.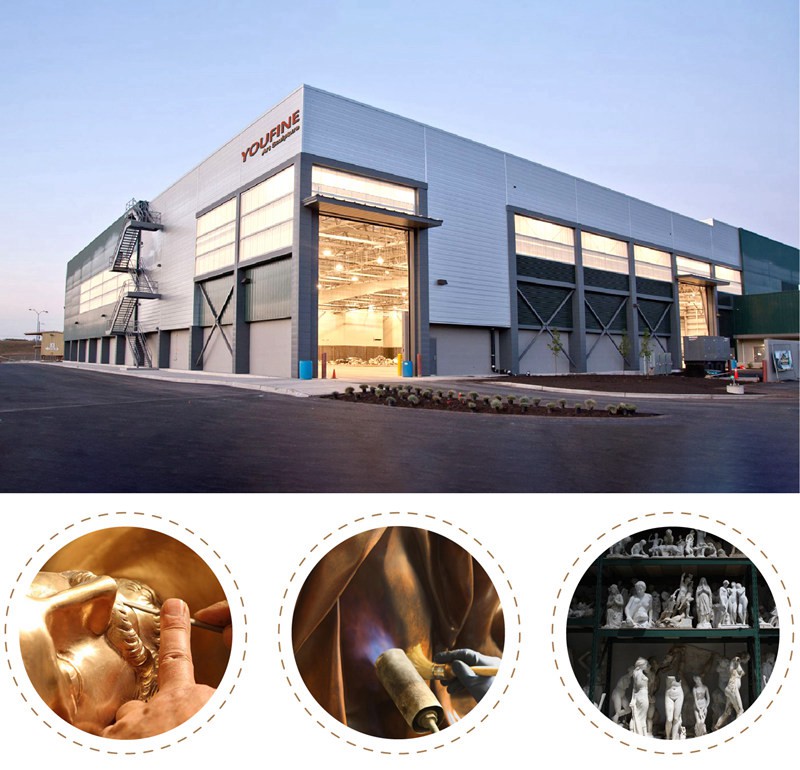 About the Surface Treatment of Bronze Sculpture:
YouFine could guarantee that each bronze sculpture is carefully finished with a specific chemical patina technique. And since YouFine has mastered the secret recipe for the best chemical potion preparation, we could guarantee that any color you like would be well rendered.
After the final sculpture is finished, the surface is protected with a special coating to protect the bronze sculpture tightly. If you have any questions about the care of your sculpture, feel free to contact YouFine for an after-sales consultation.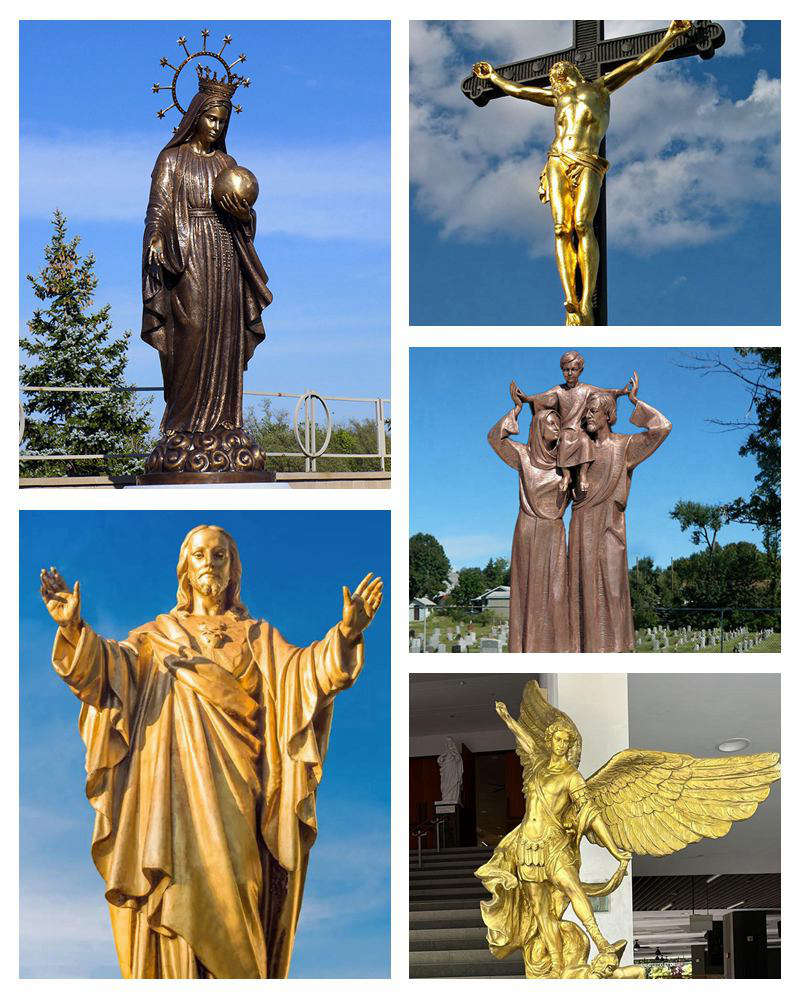 Contact us for more information if you are interested in our bronze religious statues in high quality. We believe our professionalism and one-stop service would reduce a lot of trouble for you, and hope our bronze sculptures would gain your approval.