About Marble Sitting Angel with Cherub Statue Tombstone 
Our marble sitting angel with cherub statue tombstone sits quietly, guarding relatives.The real death of a person is not when the heart stops beating, but when it is forgotten by the world. The meaning of life is to be remembered by the world. The angel sits peacefully here, she will guard our loved ones on our behalf.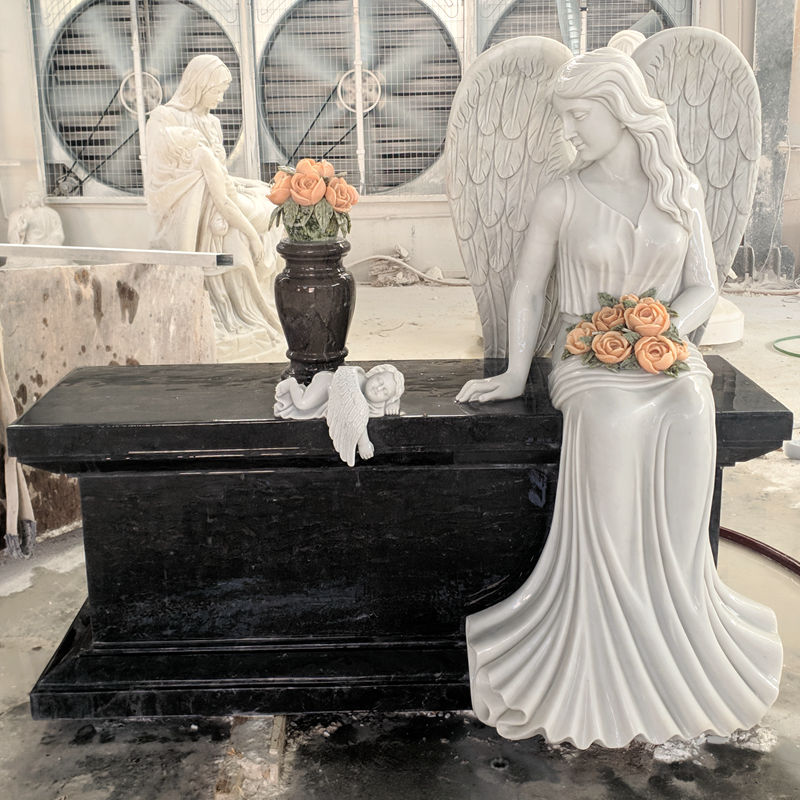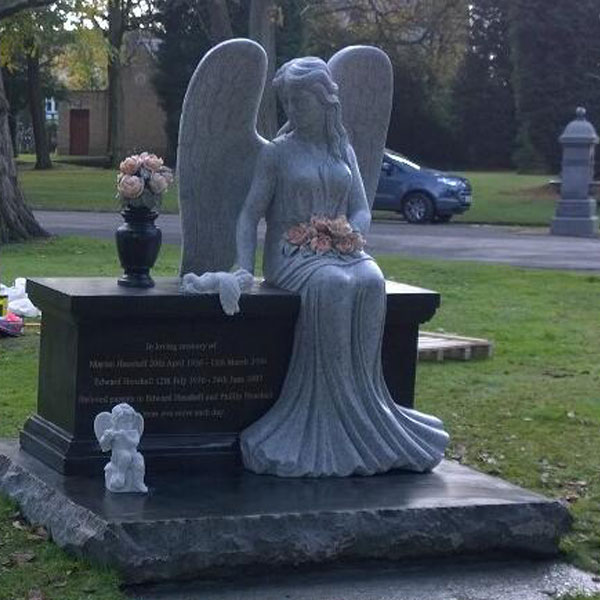 Marble Angel Tombstone Detail
The natural granite we used was hand-carved by the master sculptors, the surface treatment was very fine, and the angel's face and expression became lifelike. The beautiful marble angel sculpture sits quietly on the 
marble tombstone
bench, holding delicate marble flowers, just like our guardian love. You could also choose to decorate beautiful marble vases and lovely marble Cherub sculptures, so everything will be just beautiful.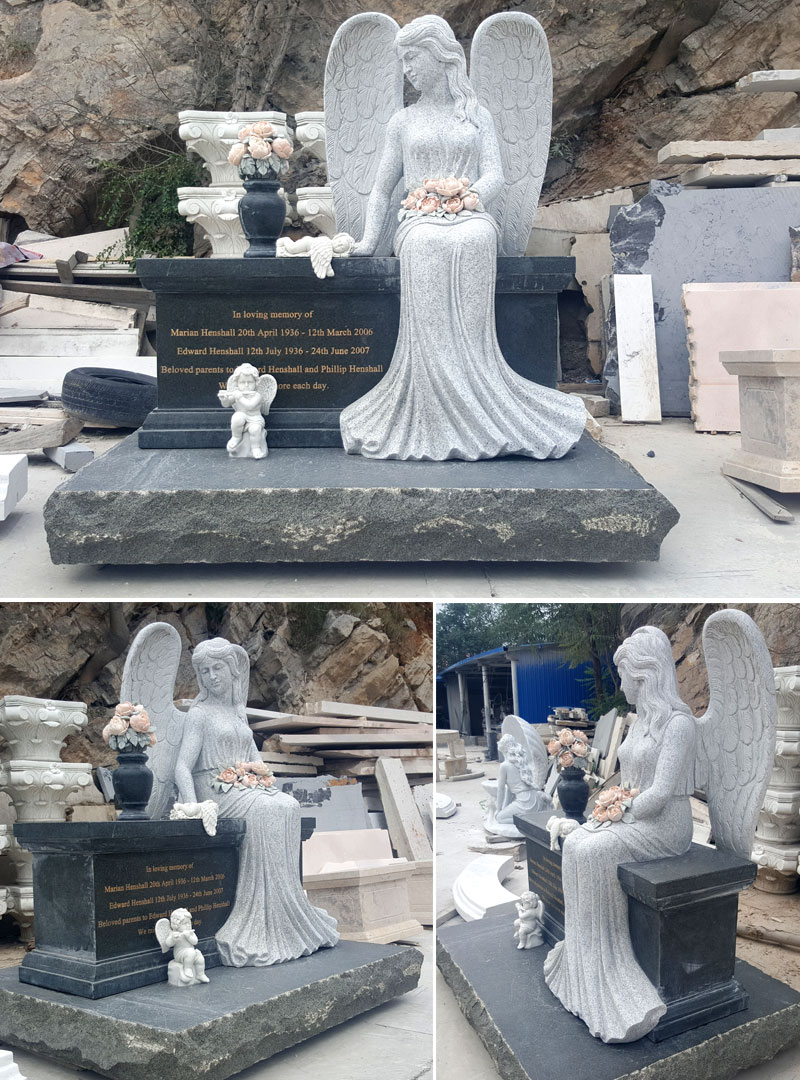 Support Custom Design
Our sitting angel marble tombstone sculpture supports custom design. We will make angel sculpture clay mold based on the photos of loved ones, and provide the model pictures for your review. We will try our best to make the angel's face resemble his loved ones. We will design the most suitable monument for you according to your size. Our sculpture marble could not only customize the face of the angel tombstone, but also post ceramic photos on the tombstone. For the sentences you want to express, we will use machine lettering to make it neat and beautiful.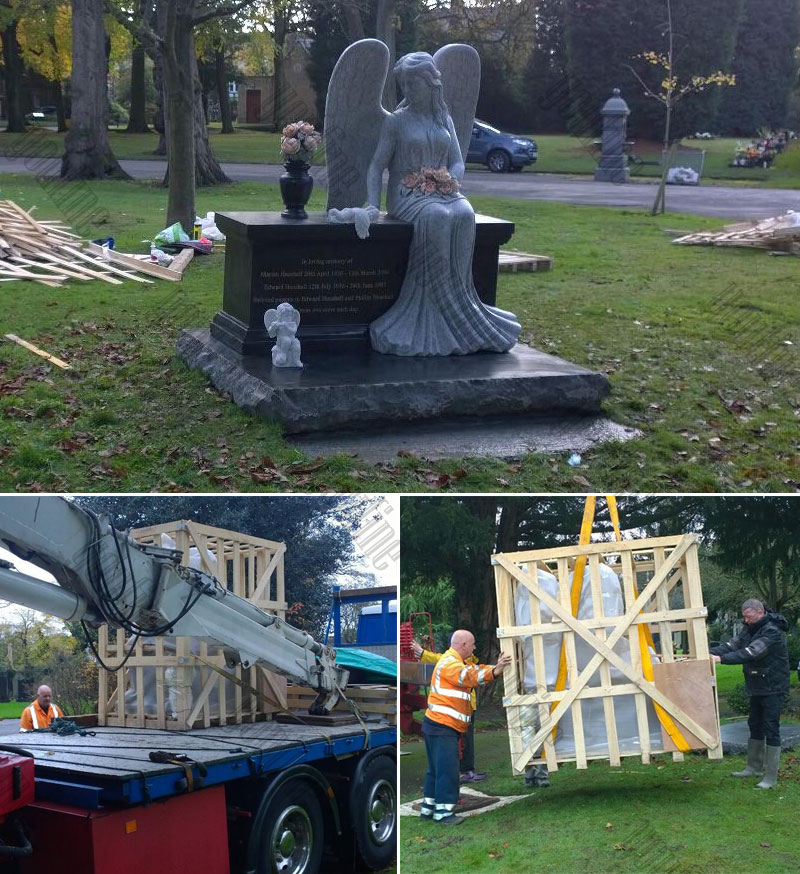 40 Years of Factory Experience
We provide a series of marble memorial tombstones, ordinary tombstones, tombstones with angel statues, flat tombstones, tombstones with crosses, and other materials. We have high requirements for the quality of tombstones and the most competitive prices.
We are proud of the marble angel tombstone, whether standing or sitting, and the little angel baby lying down are our tombstone boutiques, they are portrayed as lifelike. It is said that angels are the people who connect us to heaven. I believe that beautiful angels will protect the people we love and pass our miss to them.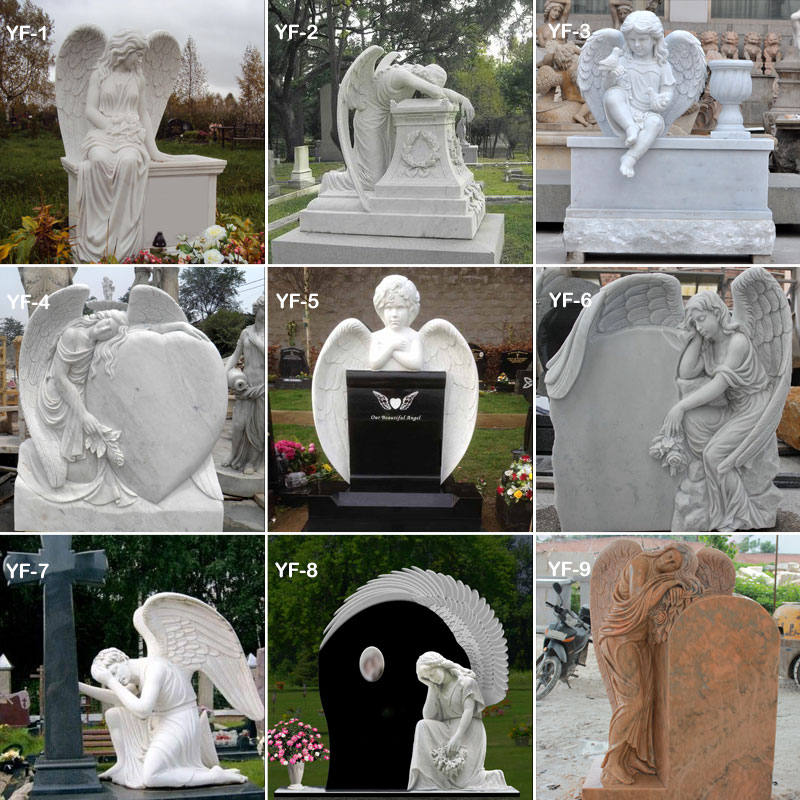 How to get the price?
There is a message board and contact information below our webpage, you can leave a message to tell me your favorite style, or you couldcall us: + 86-17772520029 or send an email: info@you-fine.com, we The sales staff will communicate the quotation with you in time, we are happy to receive your message.