About Marble Angel Heart Tombstone
The cemetery is always a place of grief, where people cherish their lost loved ones. It is said that the true death of a soul is actually forgotten by people, but marble angel heart tombstone could usually comfort the living, and angels will replace us to protect the people we love.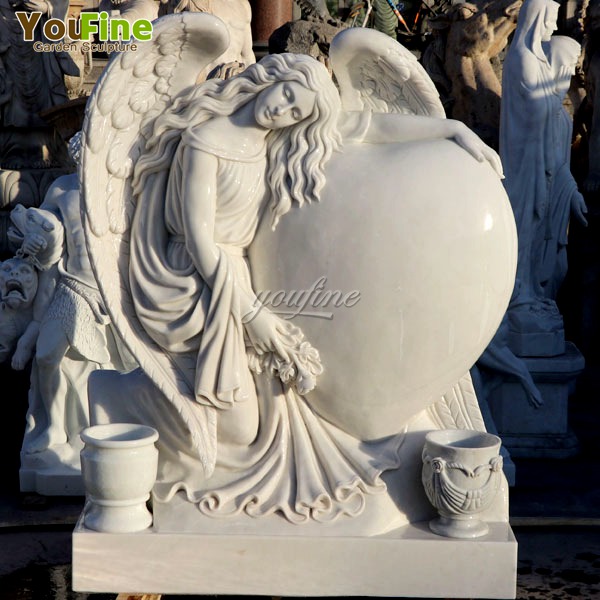 Marble Angel Heart Tombstone Detail
The flawless white marble we used was hand-carved by the master engraver, the surface was polished very finely, and the face and expression of the angel became lifelike. The angel and her beautiful wings surround the heart, just like how we guard our love. You could also choose beautiful marble vases on both sides of the bottom. When you are decorated with beautiful flowers, this will be more than a tombstone, but a perfect artwork.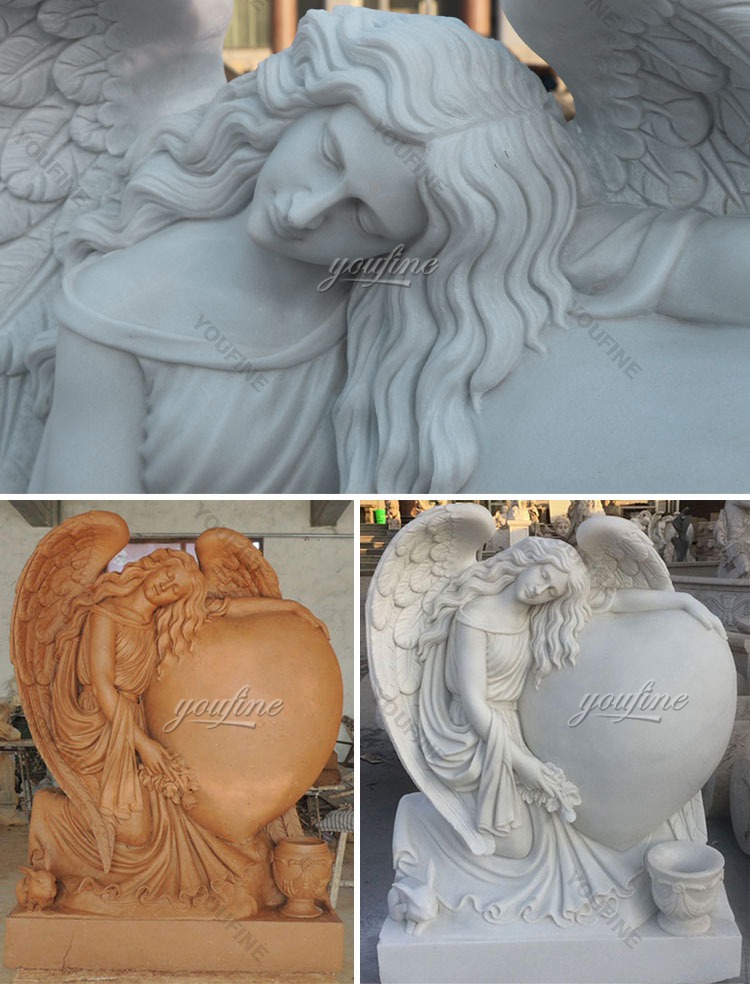 Support Custom Design
Our marble tombstone supports custom design. We will make clay models based on the photos of loved ones, and provide the model pictures for your review. We will do our best to make our faces similar to our loved ones. We will design the most suitable tombstone for you according to your size.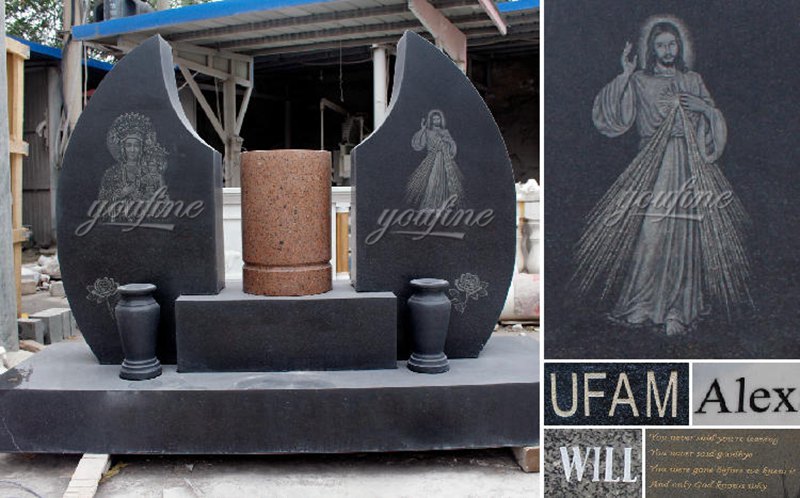 Support Shadow Engraving and Lettering
Our sculpture marble could not only customize the face of the angel tombstone, but also post ceramic photos on the tombstone. For the sentences you want to express, we will use machine lettering to make it neat and beautiful.If you are looking for a high-quality 
marble angel heart tombstone
, please send us a message, we will give you a perfect artwork.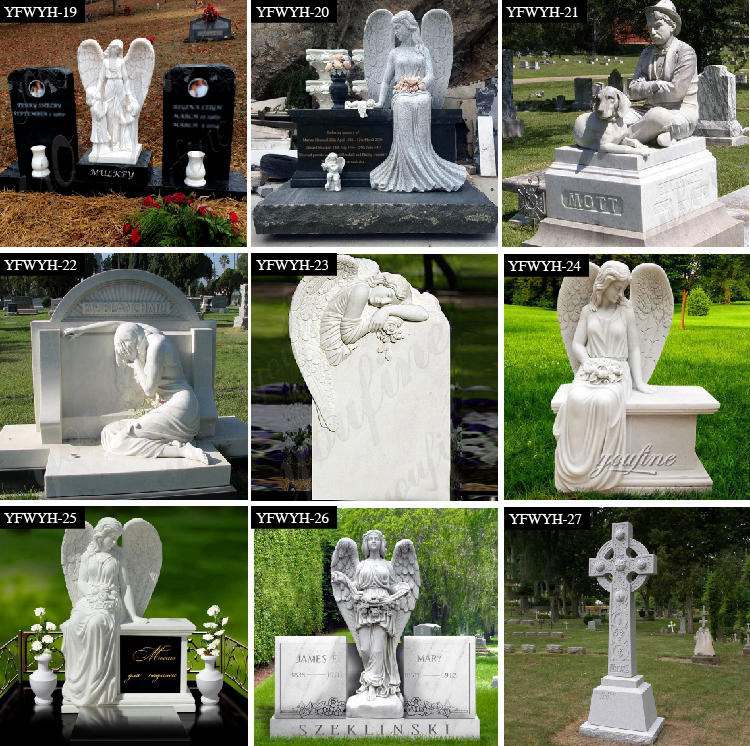 More Marble Angel Tombstones
We are proud of the 
marble angel tombstone
, whether standing or sitting, and the little angel baby lying down are our tombstone boutiques, they are portrayed as lifelike. It is said that angels are the people who connect us to heaven. I believe that beautiful angels will protect the people we love and pass our miss to them.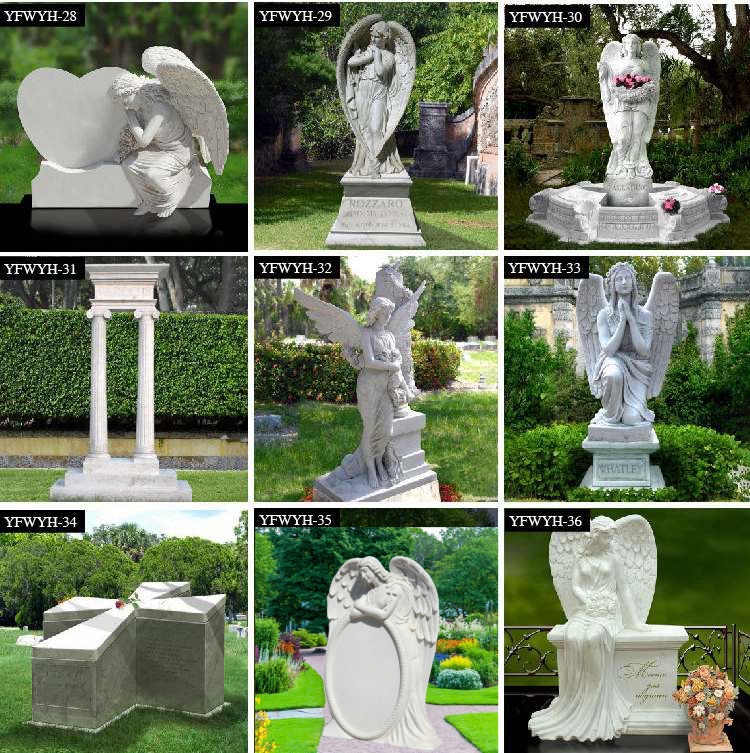 How to get the price?
There is a message board and contact information below our webpage, you could leave a message to tell me your favorite style, or you could call us or send an email: info@you-fine.com, we The sales staff will communicate the quotation with you in time, we are happy to receive your message.