Our Lady of Guadalupe Statue Introduction:
The Our Lady of Guadalupe statue outdoor commemorates Mary in 1531 to the Aztec peasant Juan Diego of Tepeyac, Mexico. This representation of Our Lady of Guadalupe statue is cast in high-quality bronze, with the distinctive symbols of Our Lady of Guadalupe being the light behind her and the rosary at her feet.
A tall bronze Our Lady of Guadalupe statue stands on a pile of stones, and a St. Juan Diego statue kneels on one knee to the side of the Virgin, listening to her instructions.
Believers offer flowers, prayers, and other items in front of this bronze religious statue.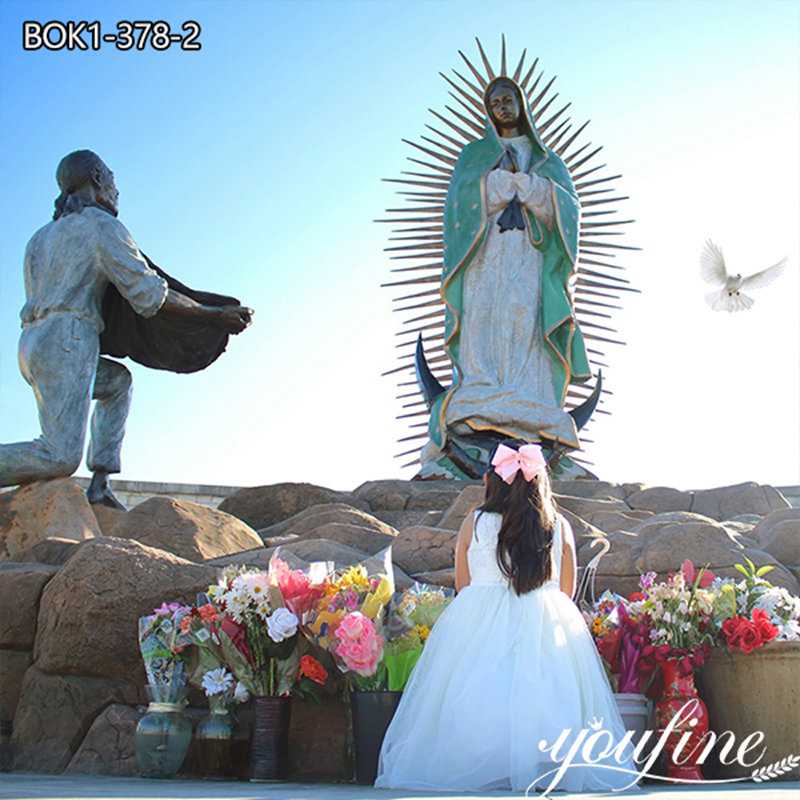 The Significouldce of the Our Lady of Guadalupe Statue:
The image of Our Lady of Guadalupe is very popular among religions everywhere, and every year thousands of pilgrims come to the Cathedral of Guadalupe, where the sculpture is located.
When people, especially religious believers, need help in times of trouble or difficulty, they come to the Our Lady of Guadalupe statue to ask for her help.
In turn, Our Lady of Guadalupe would selflessly give the faithful all her love, compassion, help, and protection.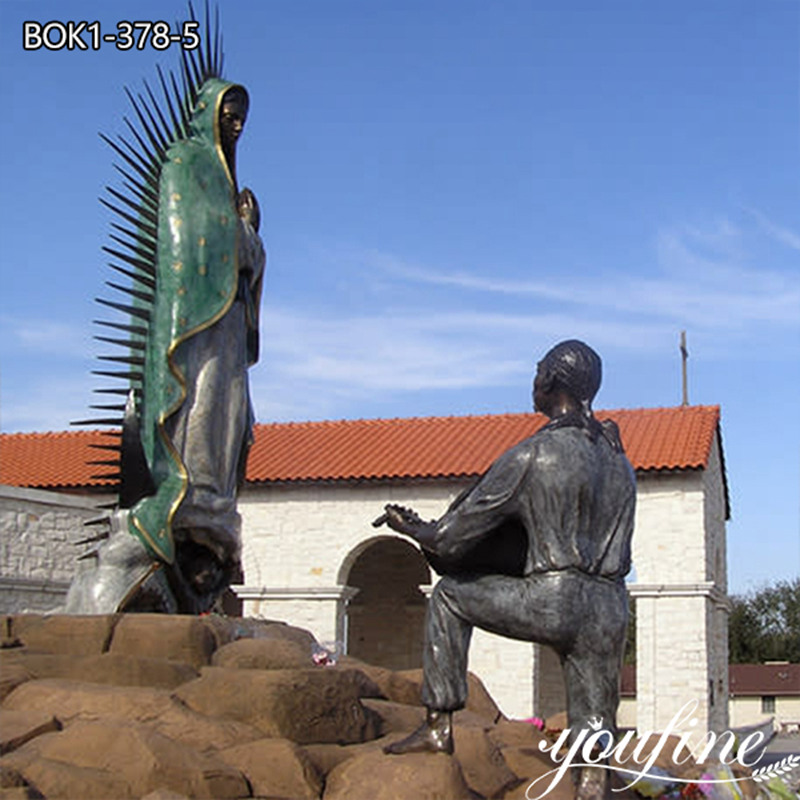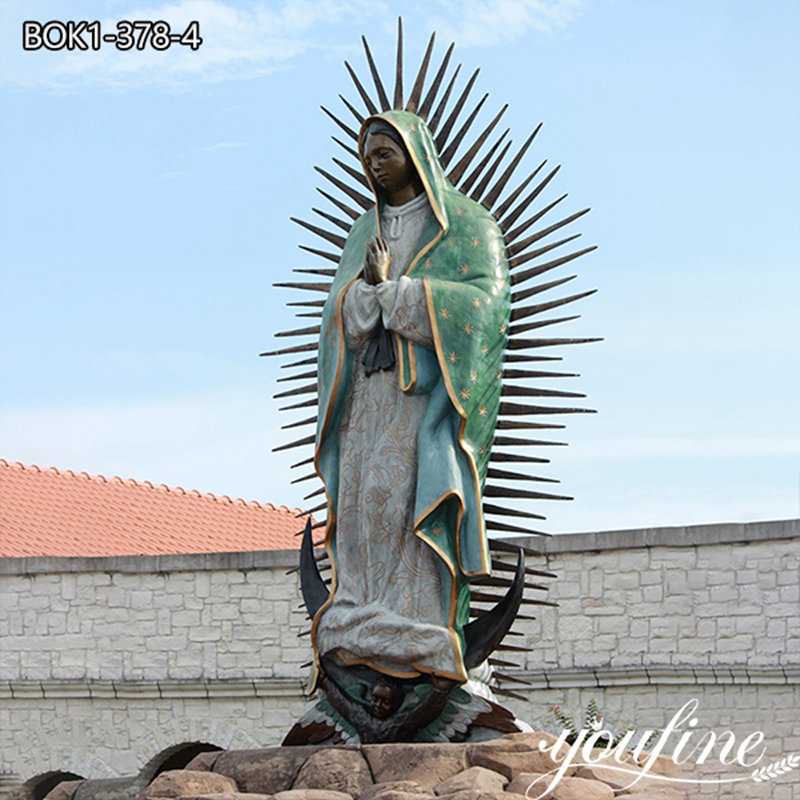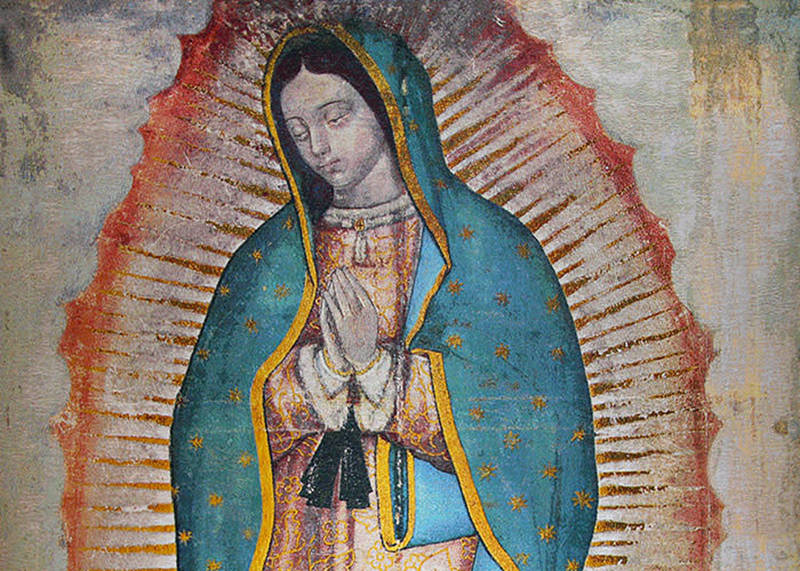 How to Reproduce This Bronze Our Lady of Guadalupe Statue?
As a bronze sculpture supplier with 39 years of experience, YouFine could perfectly grasp every detail of the bronze religious sculpture.
On the one hand, the YouFine factory has professional religious sculpture masters who are loyal religious believers and know the essence of each religious figure very well. They are able to reproduce 100% of the holiness of each religious figure.
On the other hand, the material used by YouFine is high-quality bronze, which could guarantee that the quality is the best in the industry. Regarding the color treatment of the bronze sculptures, YouFine's patina artists have an exclusive patina formula and technique, so many special colors could only be done 100% by YouFine's artists.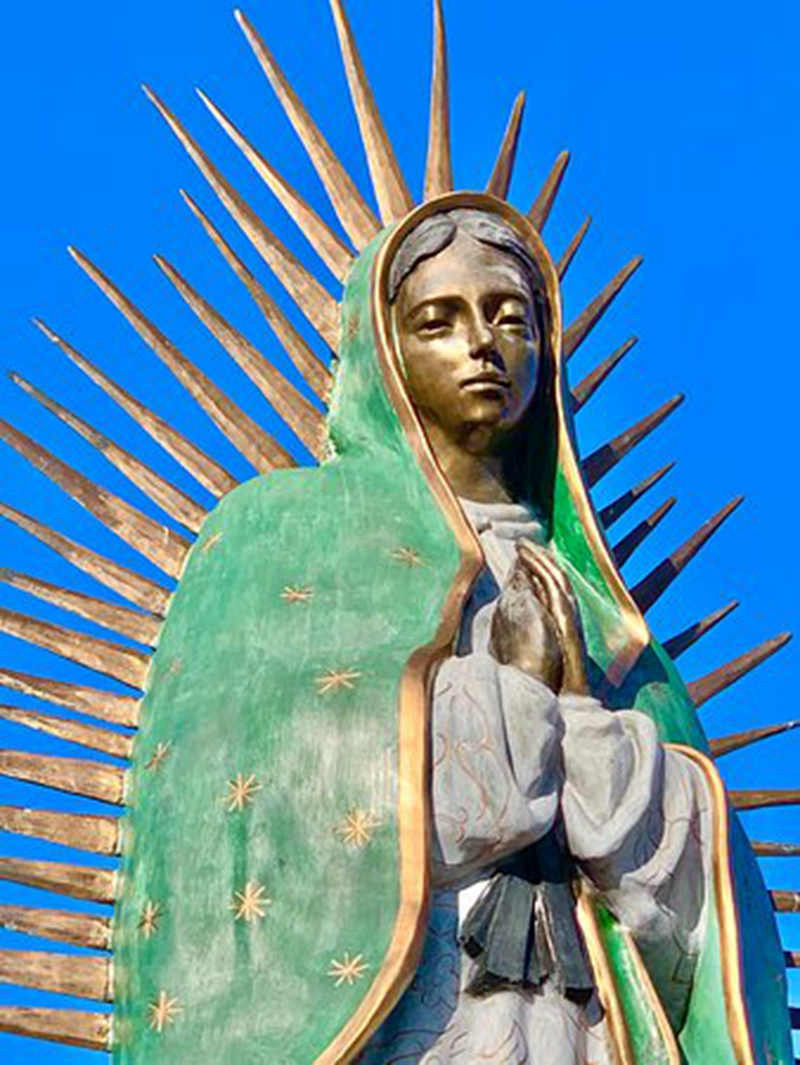 A Variety of Styles for Your Reference:
In Catholicism, bronze religious sculptures are a common decoration. YouFine's religious sculpture department knows the stories and details of every saint and Virgin Mary. We have cast almost every bronze religious sculpture, including the classic bronze Jesus sculpture, bronze Virgin Mary sculpture, bronze Holy Family sculpture, and many more, and you could contact us for a selection of styles and shapes.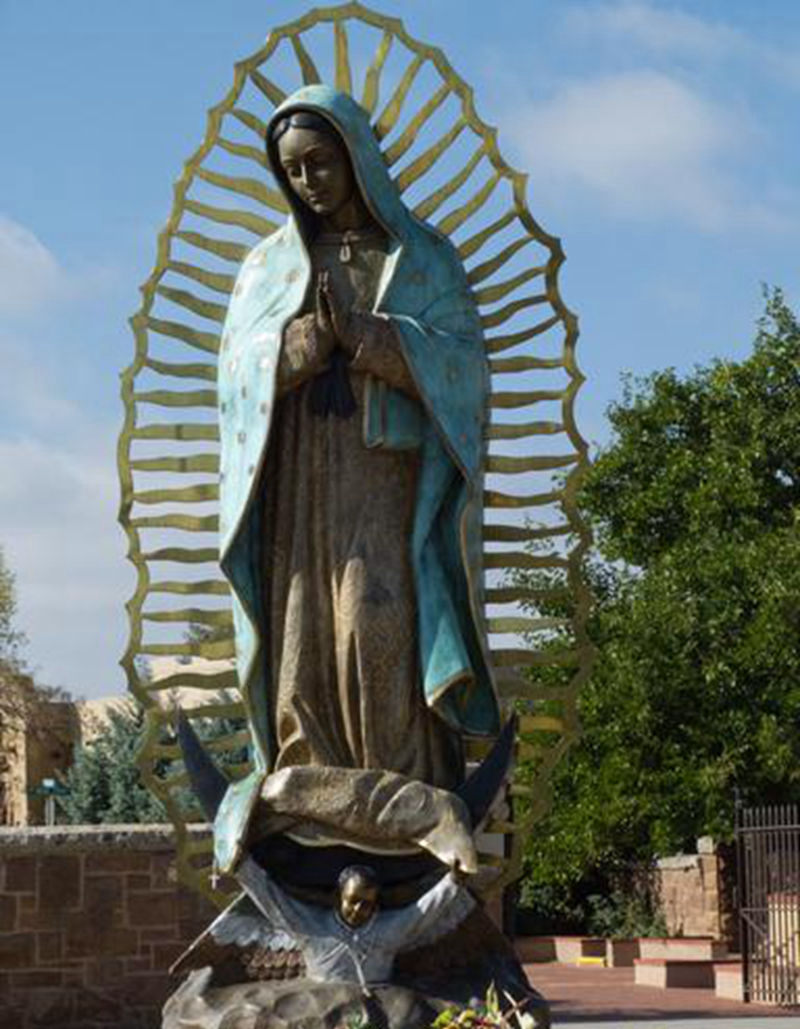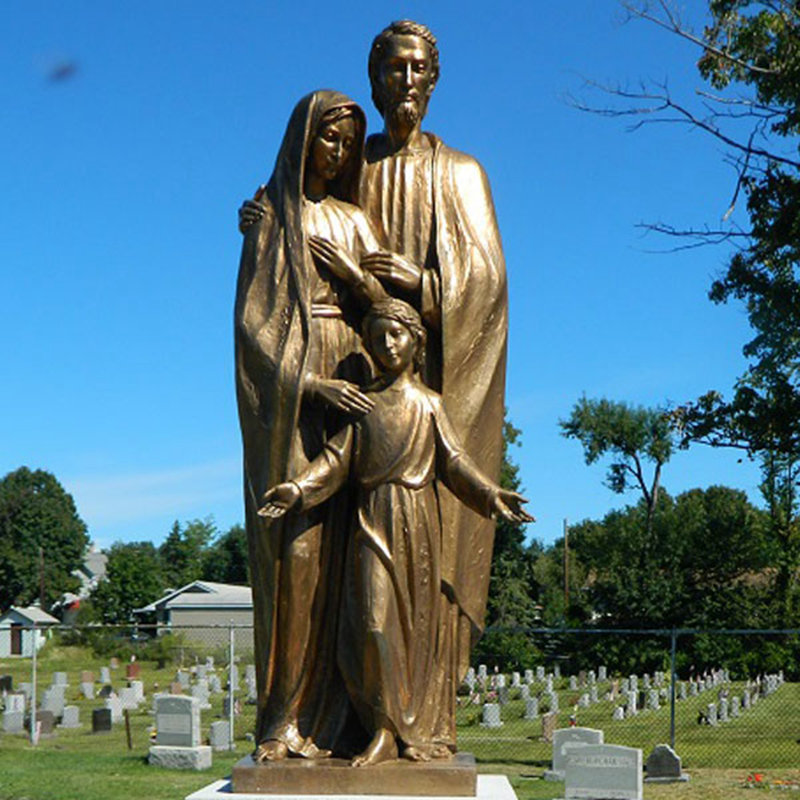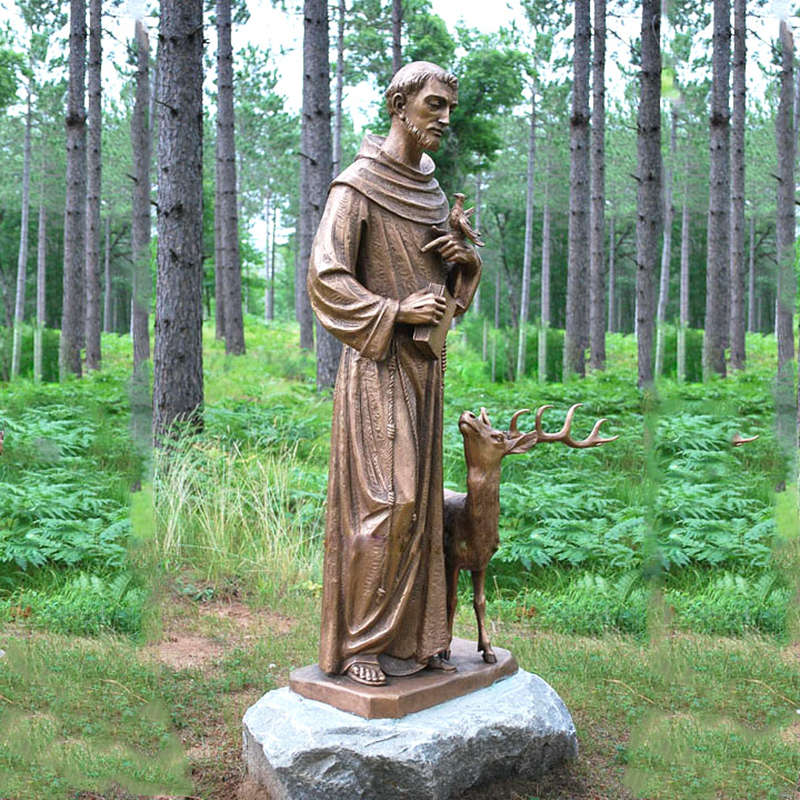 Contact YouFine to choose the most suitable
bronze religious sculpture
which could be placed in a church or any outdoor place as decoration. YouFine would meet all your needs.