This exquisite Bronze Pope John Paul II Sculpture is carefully customized by YouFine for our client. Pope John Paul II Sculpture is the man of the century, professionally created by the artist. Pope John Paul II Sculpture visited more places during his reign than all popes combined, which also makes him an irreplaceable existence in the hearts of everyone.
Bronze Pope sculpture is cast in bronze, and the astonishing details and resemblance are the embodiment of YouFine's professional casting level.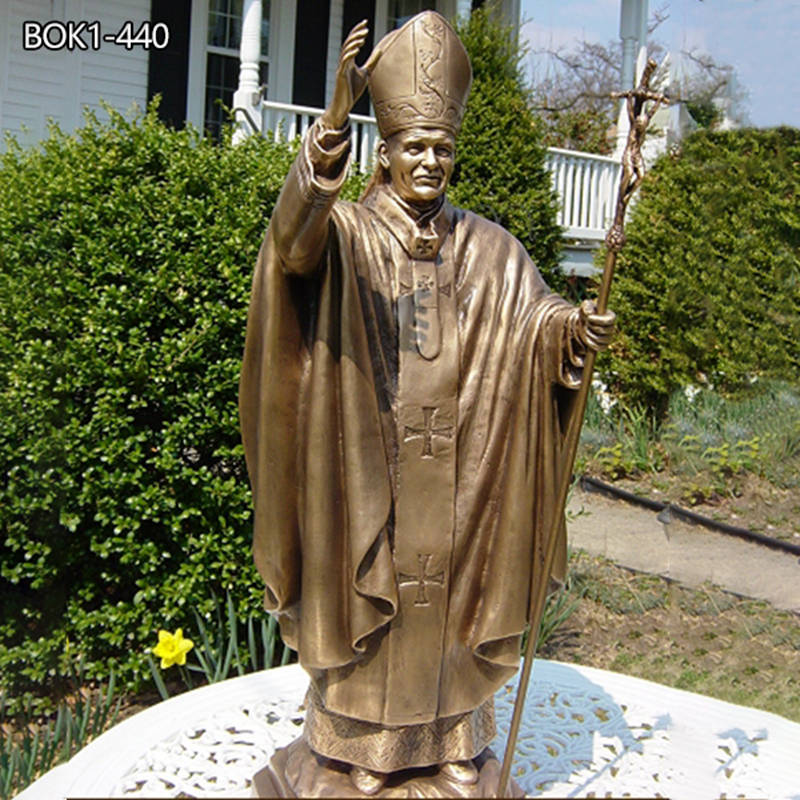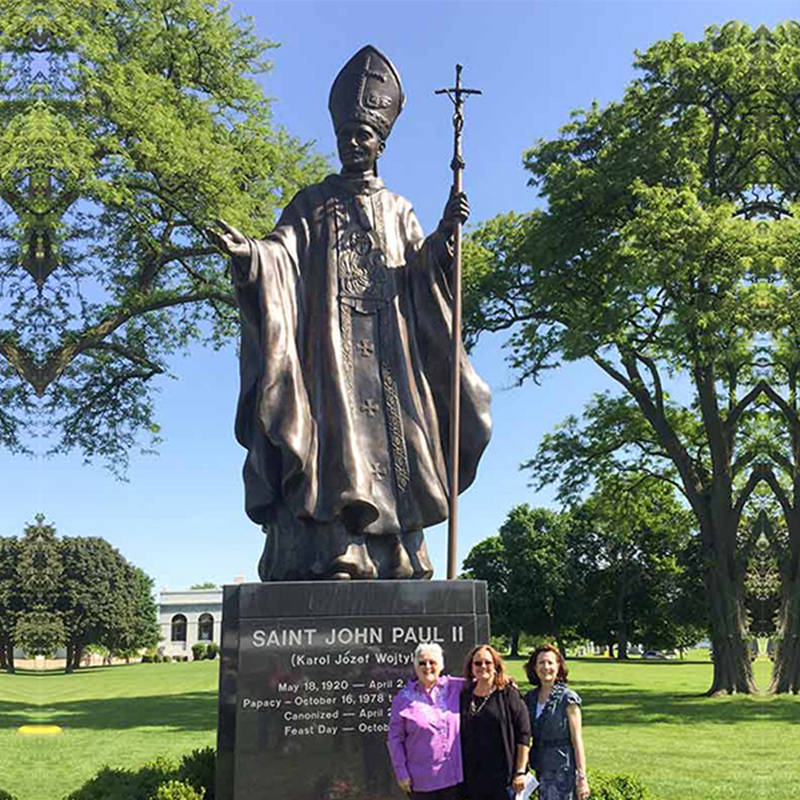 How to Cast a Realistic Bronze Pope John Paul Statue?
The bronze Pope John Paul II sculpture is a pope of great status, and people know him very clearly. Therefore, YouFine will make every effort to restore the look and characteristics of Pope John Paul II.
When casting the bronze saint sculpture, YouFine adopts the traditional lost-wax casting process to ensure that the details of the figure are restored to the greatest extent. The most important steps are the making of the clay model, and the casting of the bronze, and the patina.
Every step is completed by the best top artists, and our artists make every piece of bronze saint Pope Sculpture with a pious heart.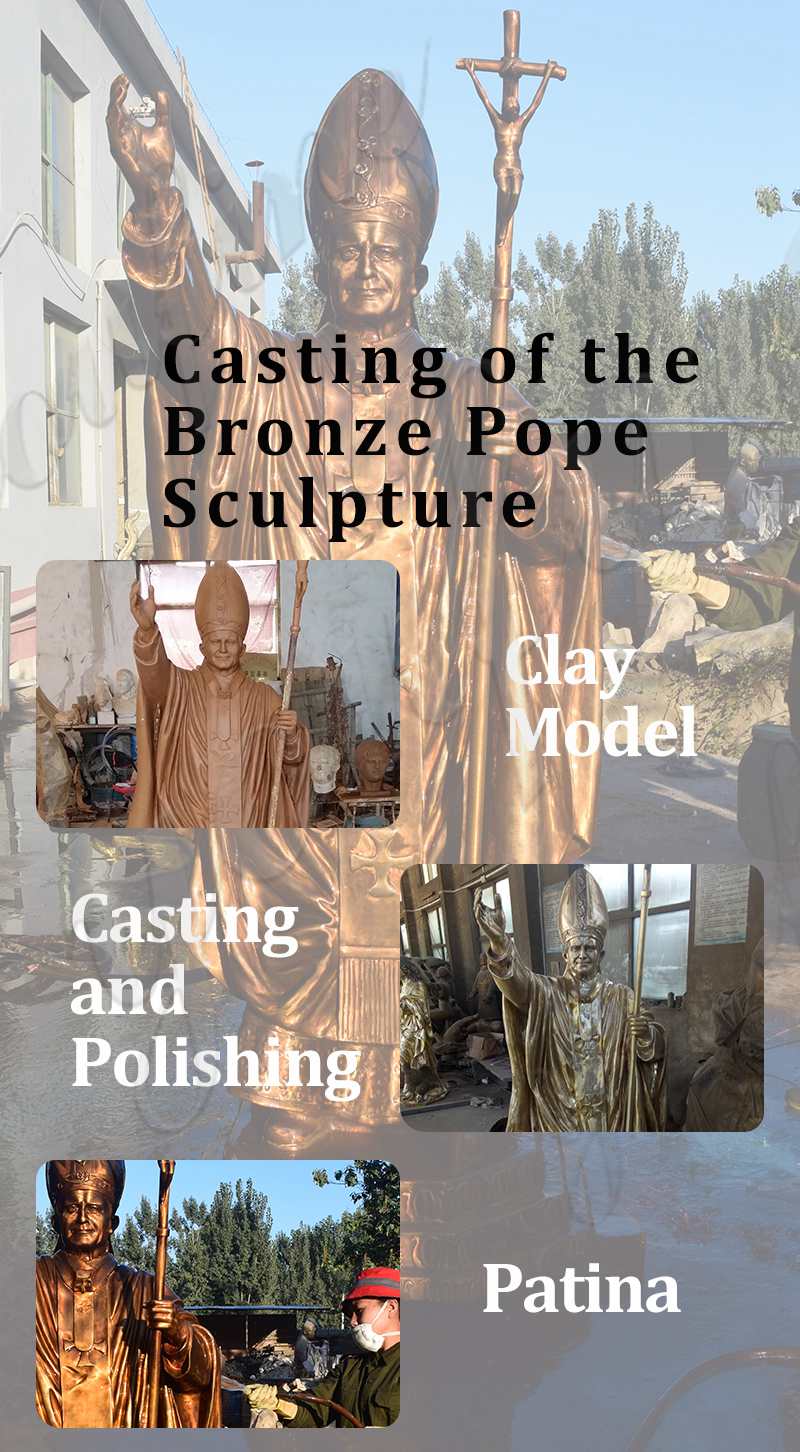 The Necessity of Making Clay Models:
Making a 1:1 clay model is one of the necessary conditions for casting bronze sculptures. Only by ensuring that the clay models are highly similar can we restore the details and style of the characters to the greatest extent during casting.
It is worth mentioning that YouFine's clay modelers are top masters in China. Before making clay models, they will carefully study and grasp the essence of the characters. When making clay models, artists will repeatedly revise and always refer to customers' opinions. Believe that YouFine can realize the sculpture you imagined.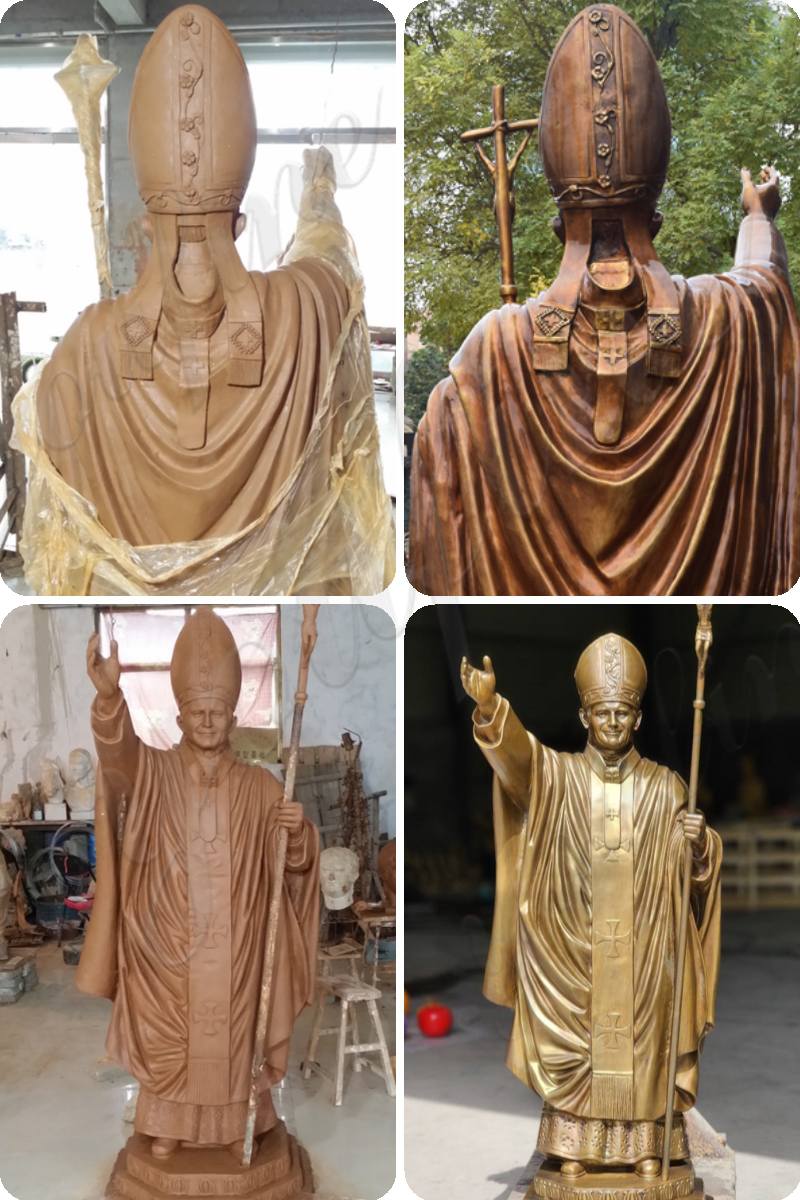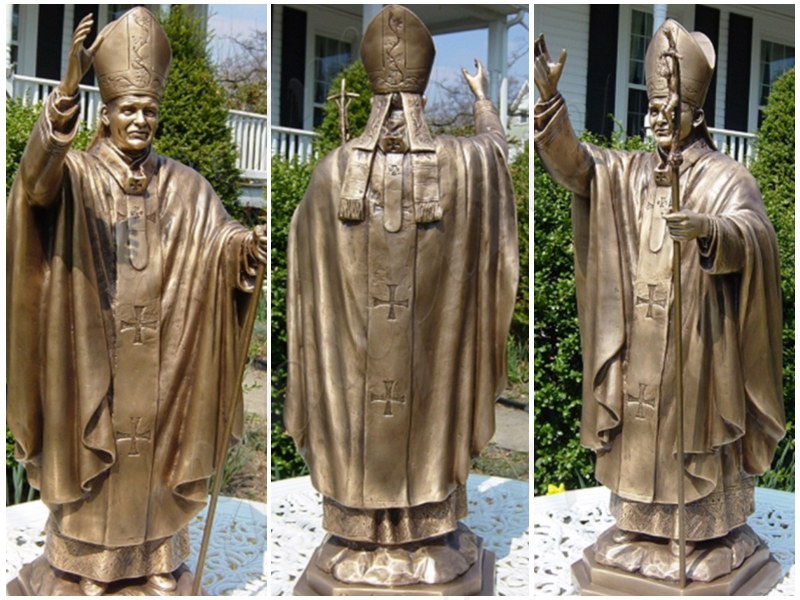 Wide Range of Options for Bronze Church Sculpture:
Bronze church sculptures are available in a wide variety of styles and shapes. If you are looking for an exquisite bronze religious sculpture for your church or home, YouFine can provide a wealth of sculpture options for your reference.
Common bronze religious sculptures include bronze Holy Family sculpture, bronze Virgin Mary statue, bronze Jesus sculpture, and bronze Saint Francis sculpture.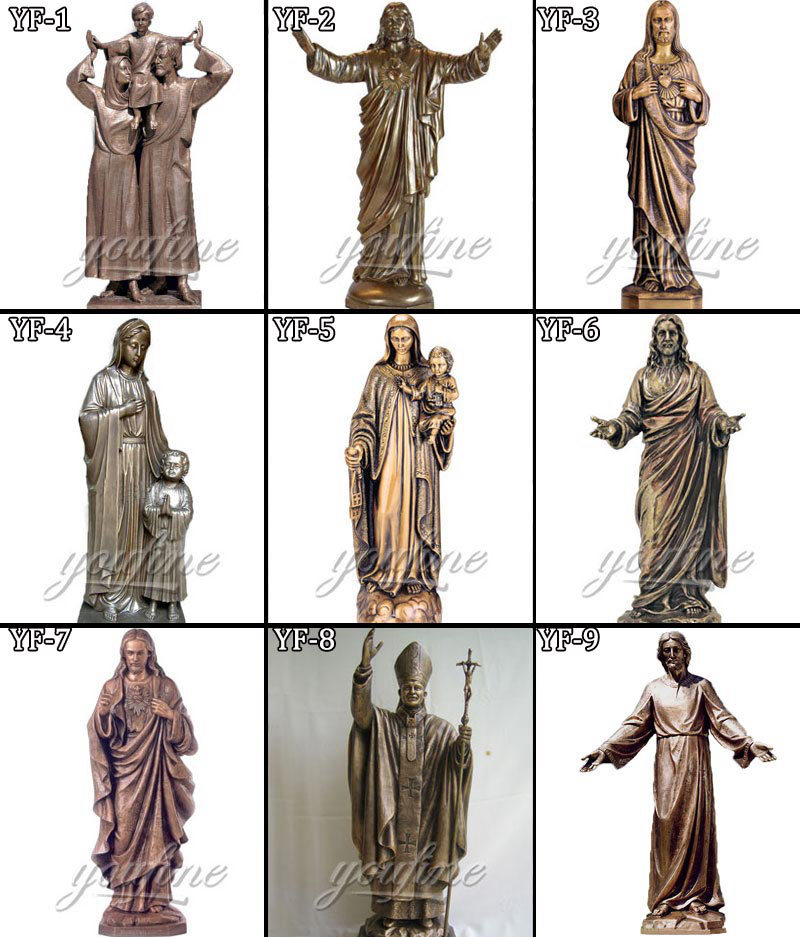 Feel free to contact YouFine for more information, we only make every
bronze sculpture
with our heart, I believe YouFine can meet all your sculpture needs.