Bronze Saint Michael Statue Introduction
This famous bronze Saint Michael the Archangel statue was crafted by YouFine for a client in the United States. This bronze sculpture recreates the biblical depiction of St. Michael the Archangel defeating the demon Satan with sword. The golden finish makes this sculpture shine with divine light on the towering marble tabletop.
Every casting detail of The bronze st michael statue is worthy of careful appreciation. Especially the wings of Saint Michael, a pair of large wings look solid and strong, every detail is very restored to the beauty of the angel wings.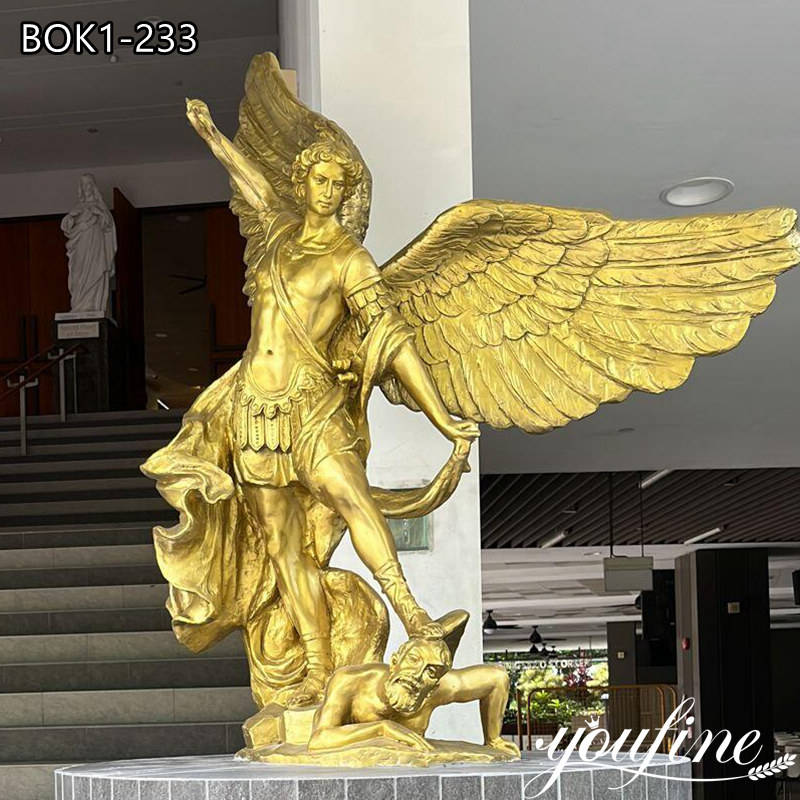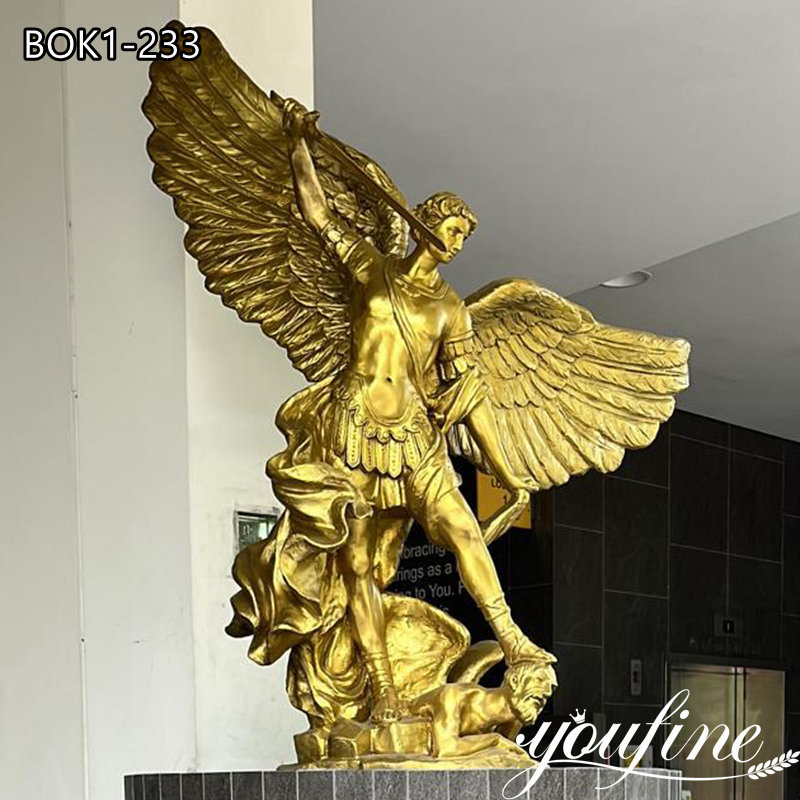 More Story of Archangel Saint Michael:
The sculpture of St. Michael the Archangel is one of the classic figures in religious sculpture. The sculpture of Saint Michael is located in every local church or home as a guardian.
The story of St. Michael is widely known, and St. Michael the Archangel is one of the seven archangels. In the Bible, he led an army against the fallen angels, led by Satan. Finally, armed with a long sword, he defeated Satan and stepped on his head to gain victory. Usually, St. Michael the Archangel is regarded as the patron saint of Catholicism.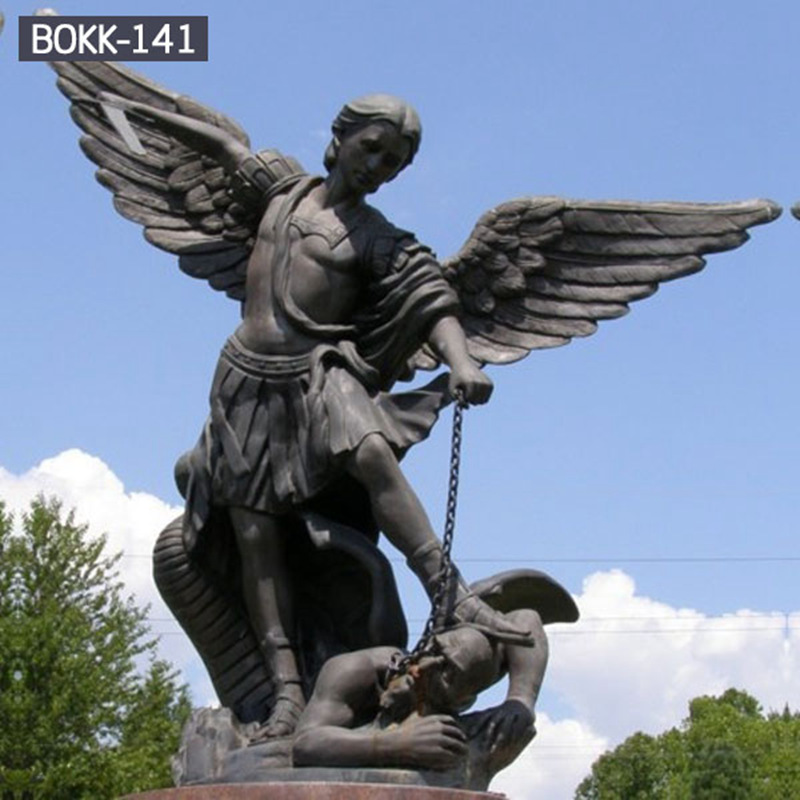 How to Restore the Essence of St. Michael's Sculpture?
At YouFine, we take every bronze sculpture casting seriously, especially bronze religious sculptures. On the one hand, we have a dedicated religious sculpture casting department in our common factory. Every artist here is a devoted religious believer who knows best and could accurately grasp the essence of religious figures.
On the other hand, each bronze sculpture is restored through the production of a clay mold. The fineness of the clay mold determines to a great extent the finished bronze sculpture.
YouFine treats each sculpture with care, and we would strive to bring you and your family or church the most sacred patron saint sculpture as a gift.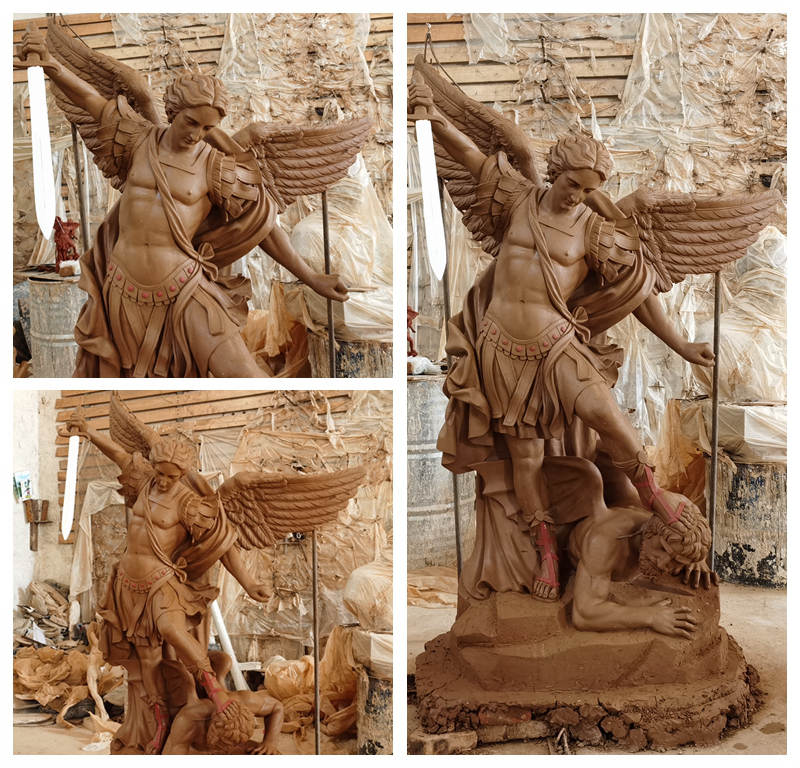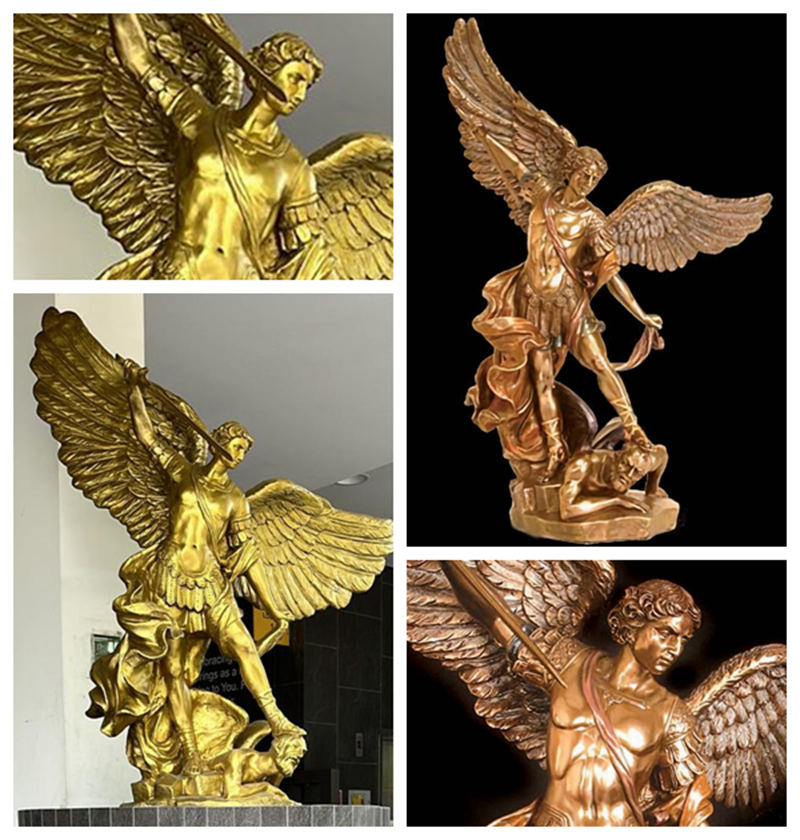 Other Bronze Religious Statues Showing:
Besides the popular bronze St. Mike sculpture, do you have other religious statues you are interested in?
We have a wide and beautiful selection of religious sculptures, each
bronze sculpture
is a classic masterpiece. You could choose from the classic Saint Mary statue, Saint Jesus statue, Saint Fatima statue and Saint Guadalupe…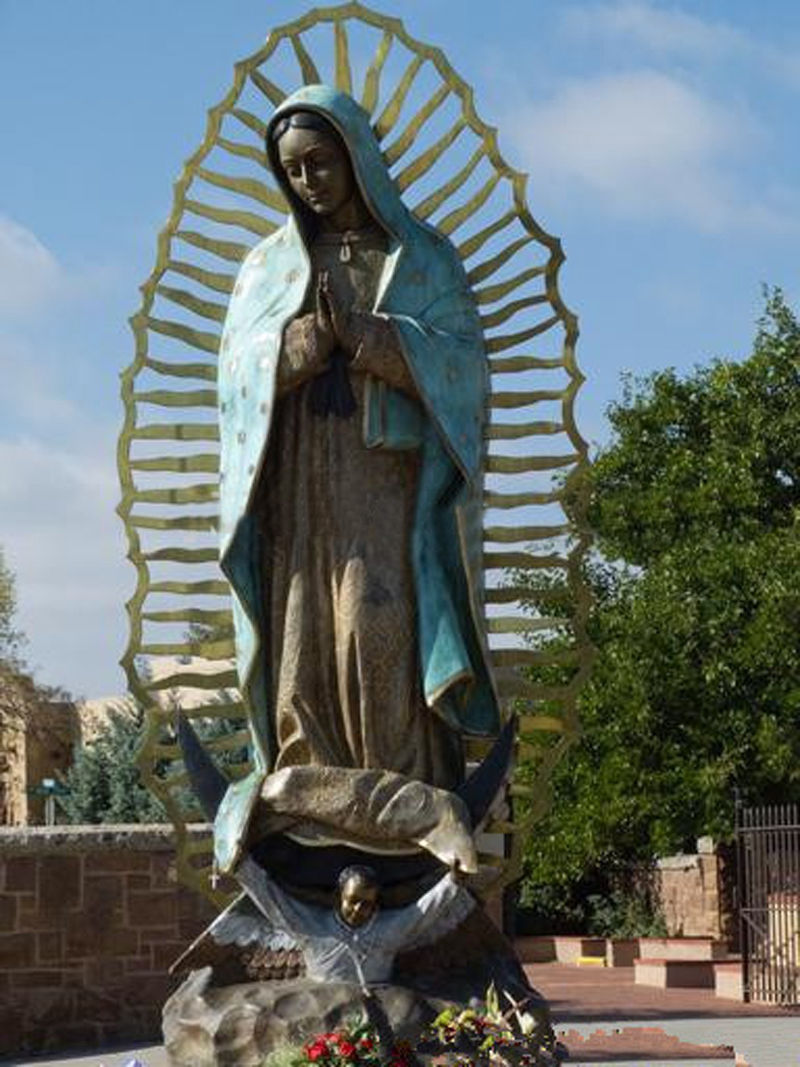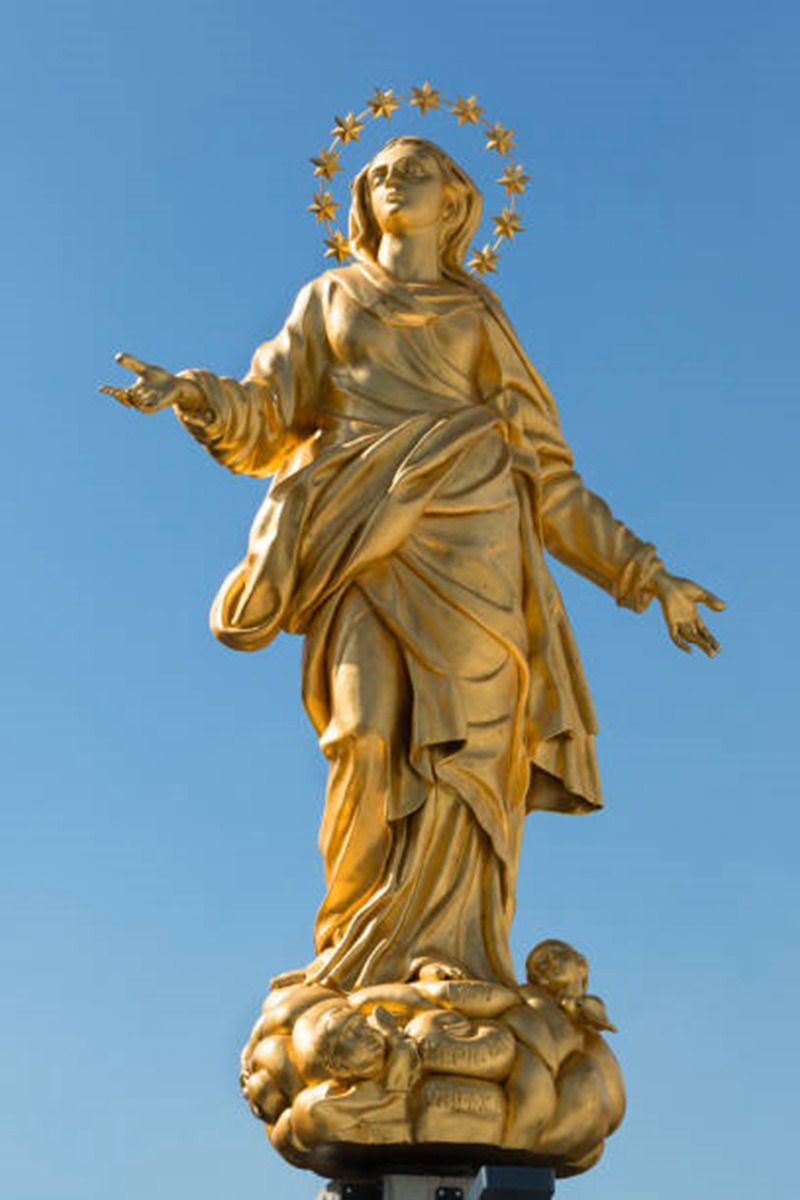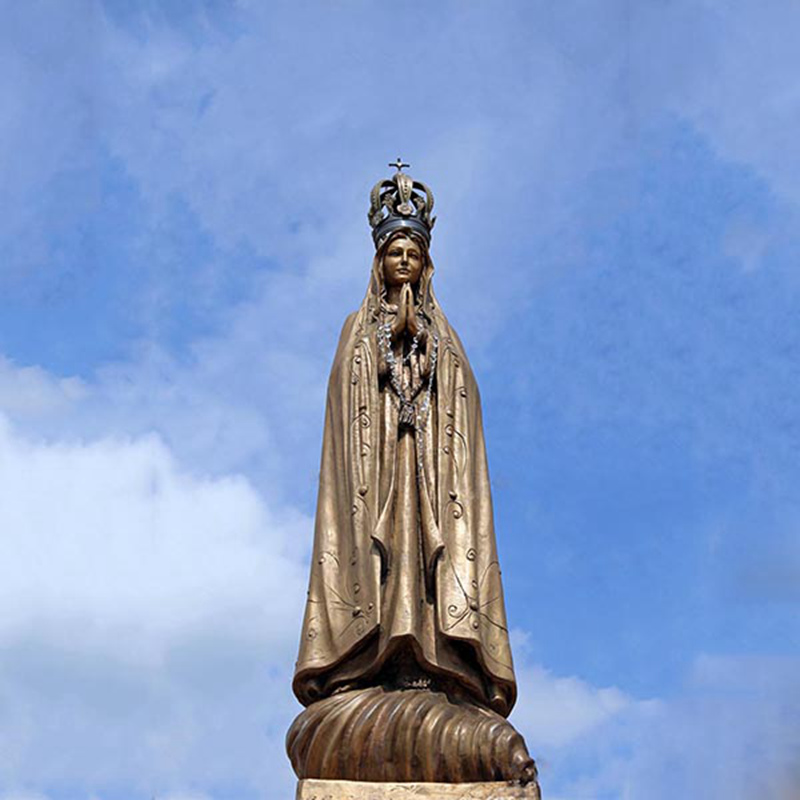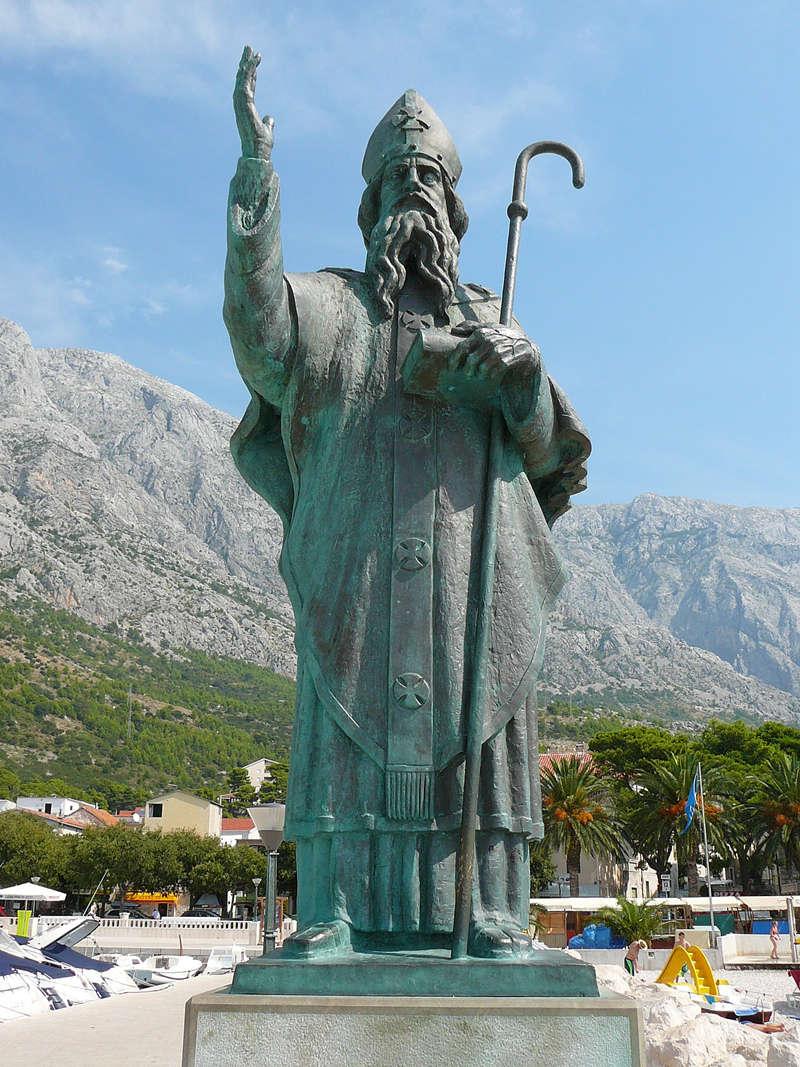 How to get prices:
There is a message board and contact information at the bottom of our page, you could leave us a message telling me which style you like, or you could give us a call: +86-13938480725 or send us an email: info@you-fine.com and one of our sales staff will communicate with you in time for a quote, we would love to hear from you.
YouFine is also able to meet all your customization needs, please feel free to contact us for more information.