Details of Bronze Jesus Statue:
A large bronze the Sacred Heart of Jesus statue stands under a blue sky, glowing with divine golden light. The arms of Jesus are open and there is a prominent symbol of the Sacred Heart on his chest. We could even clearly see the wounds in the palms of Jesus' hands, and the smile that appears on his face brings strength and stability to the believer.
YouFine has cast this bronze gold Jesus statue with perfection in his demeanor and details. Jesus statue is one of the most popular saints in religion, and we hope this outdoor sacred heart of Jesus statue would bring you more comfort.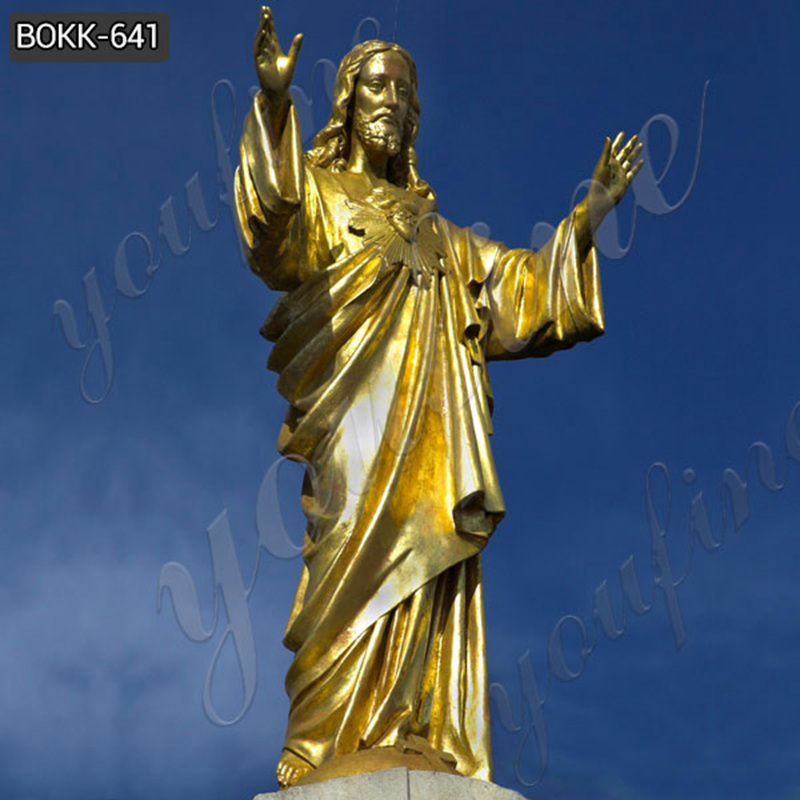 Bronze Religious Sculptures Available:
Bronze religious sculptures are very popular in churches and homes. Common popular saint sculptures are the saint Virgin Mary statue, the bronze Our Lady of Lourdes statue, the Our Lady of Guadalupe statue, and the saint Michael statue.
YouFine specializes in casting all kinds of bronze religious sculptures, and we have professional bronze sculpture, casting artists. Through the improved lost wax method, we are able to restore the essence of religious figures to the greatest extent.
In addition, we make 1:1 clay molds for each sculpture to ensure the details of the sculpture are perfectly rendered.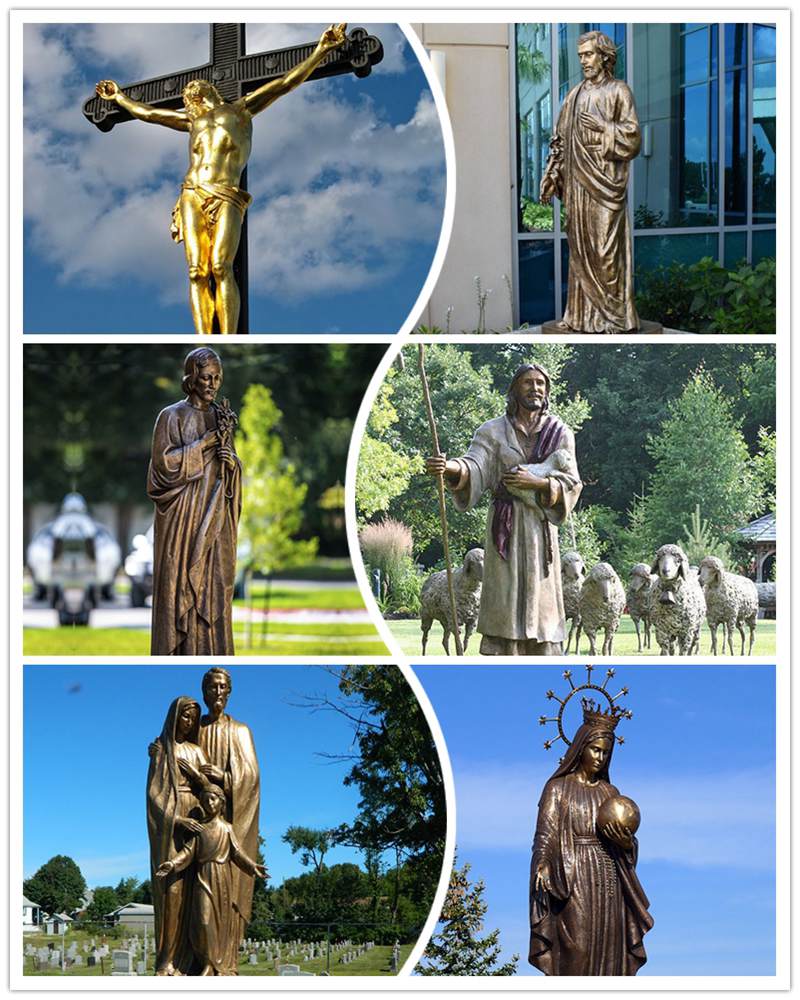 Professional Patina Effect Presentation:
The golden appearance of this Sacred Heart of Jesus sculpture looks very attractive to the eye. The high-quality bronze material gives the sculpture its full texture, while the gold finish adds more color to the sculpture.
YouFine's artist graduated from one of China's top art colleges and specializes in various color finishes for
bronze sculptures
. In particular, some unique colors that are difficult to achieve could only be achieved by YouFine's artists.

YouFine's Price Advantage:
YouFine is a direct sculpture factory, so we would give the best price with guaranteed quality.
YouFine's
bronze church sculptures
are made with quality in mind, and each sculpture we make is made with the highest quality materials. And we would have the most professional artist to make it personal. If there are any problems during the production process, customers could always check and suggest changes.
It is worth mentioning that our team's service is a one-stop. From the design and determination of the sculpture style to the production and delivery of the sculpture, YouFine would provide the best and most comprehensive service. At any time our team is available to solve your problems.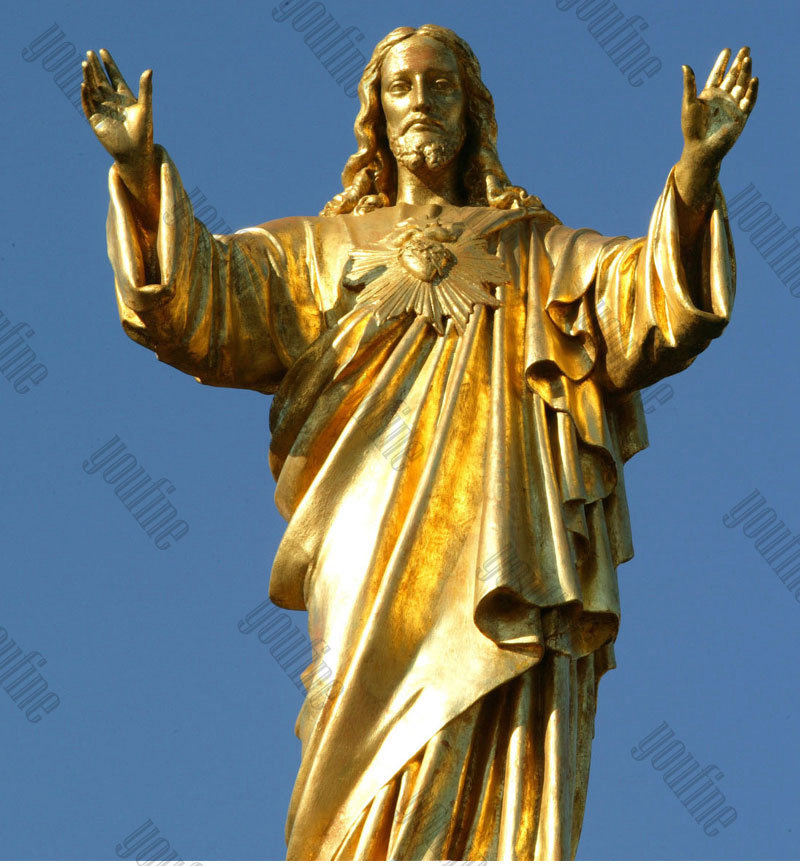 Trust YouFine's bronze religious sculptures to bring you more surprises. Contact us to create a collectible sculpture for your church or home, YouFine is ready to serve you.