As a tactical military genius, Vojitek quickly joined the Polish army in private. After the end of the war, Vojitek arrived in Scotland with the Polish army he supported. After being demobilized in 1947, he was sent to the Edinburgh Zoo and I spent the rest of my life there.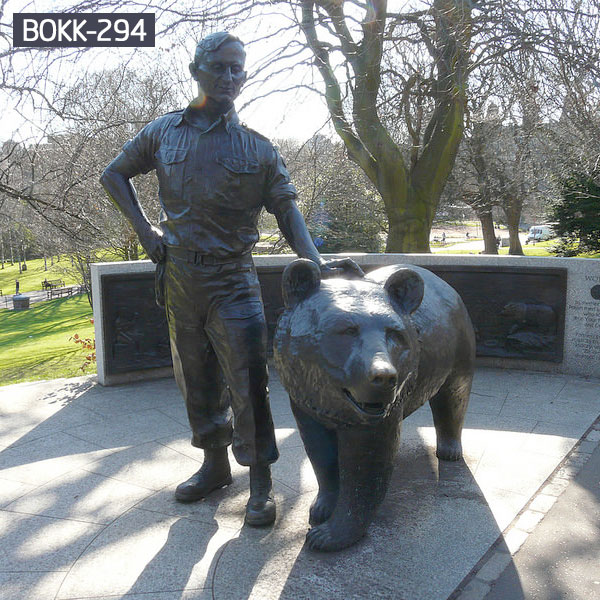 Memorial Sculpture
The Bronze Statue of Vojitek and the Bear is to commemorate his time at the zoo. We could perfectly copy this bronze statue and customize the size and color. This sculpture is a special presence in both the square and the zoo.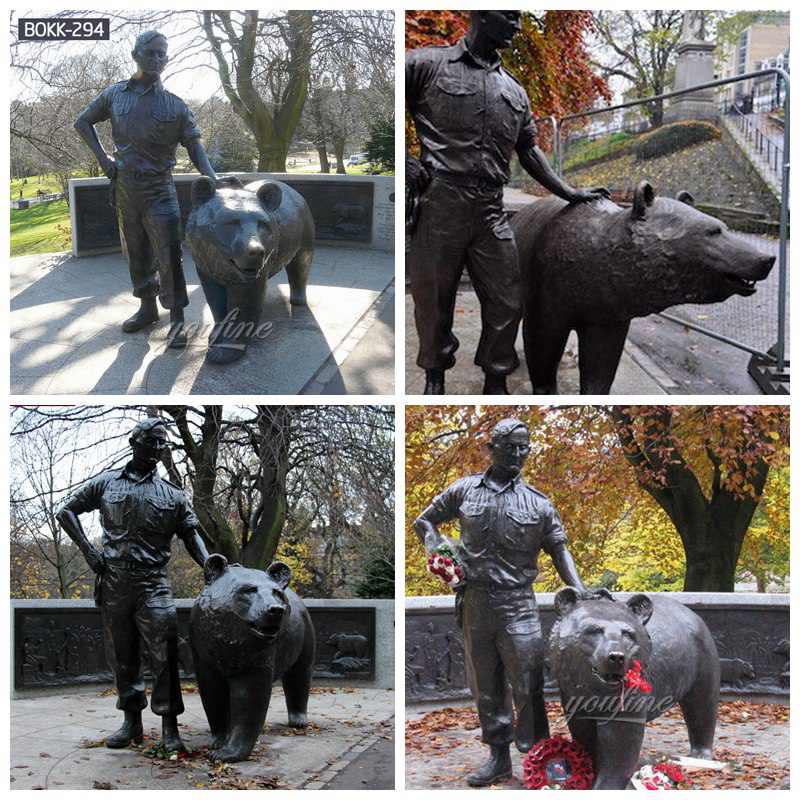 Customized Service
There are many other 
Bronze Bear Sculptures
 to choose from in our gallery, or you can also provide your designs because we could customize them. Our factory uses high quality bronze materials, both cast and forged by masters with more than ten years of experience.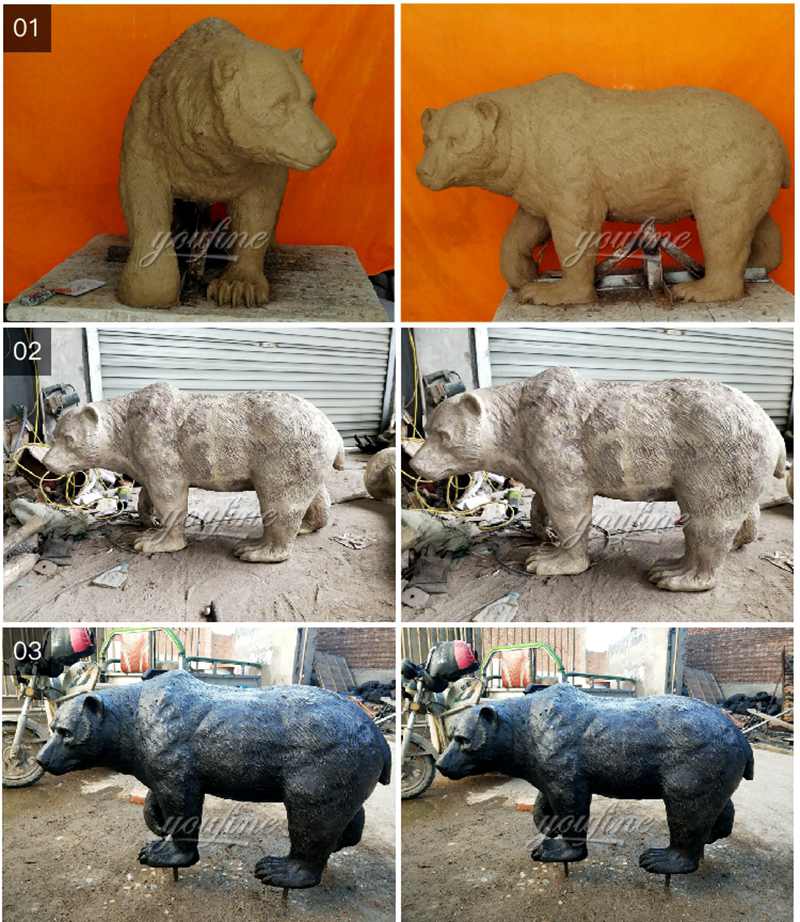 Professional Artists
We will confirm the drawings and dimensions before making the sculpture. Then we will make a mud mold by our master. The mud mold will be sent to you for confirmation and modified according to the requirements. Then we will use the traditional lost wax technology to cast the bronze. Bear sculptures ensure the detail is realistic and refined.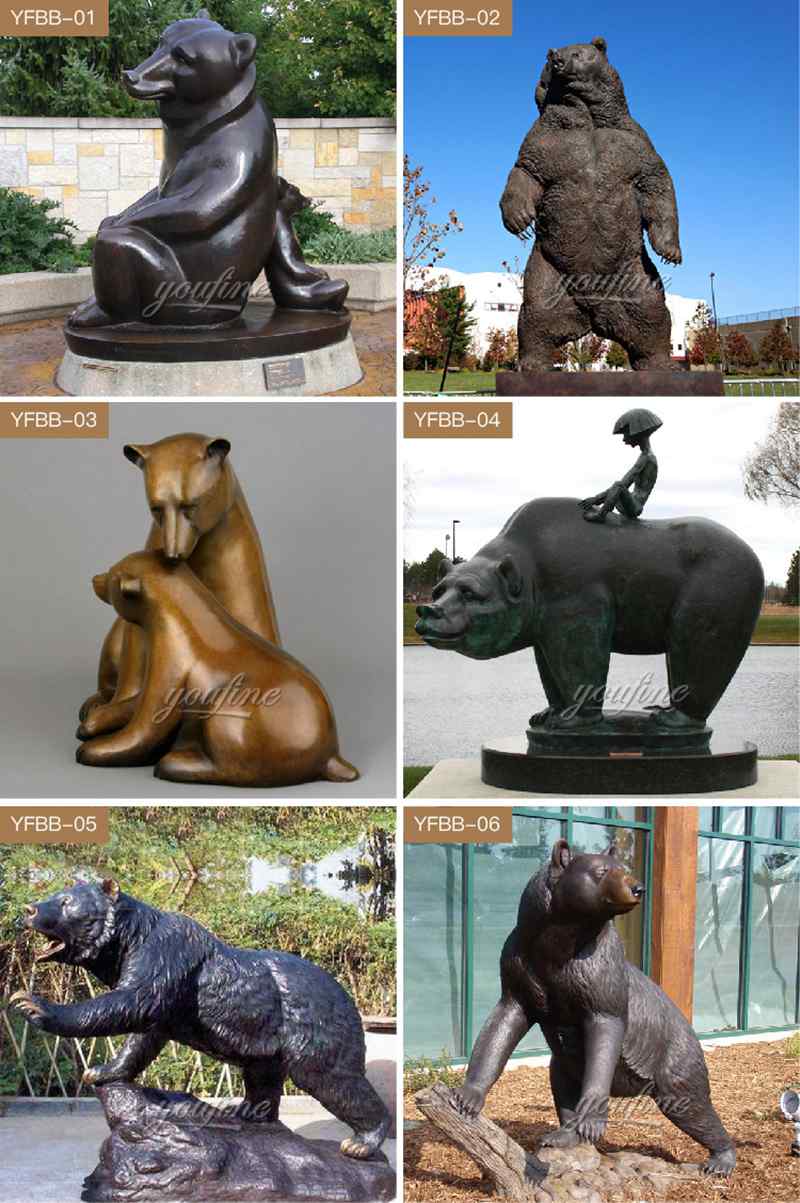 If you are looking for a Bronze Sculpture manufacturer, then finding us is really the right choice. Welcome your inquiry.