The lion has the identity of protecting the house and the beast. It also has the effect of warding off evil. At the door of the building such as the bank, a pair of bronze lions are often seen, and one of the mouths is open and the other is closed. The lion with open mouth represents the wealth and closes. The lion of the mouth represents the guardian of wealth, as well as the money could only enter the meaning of not going out.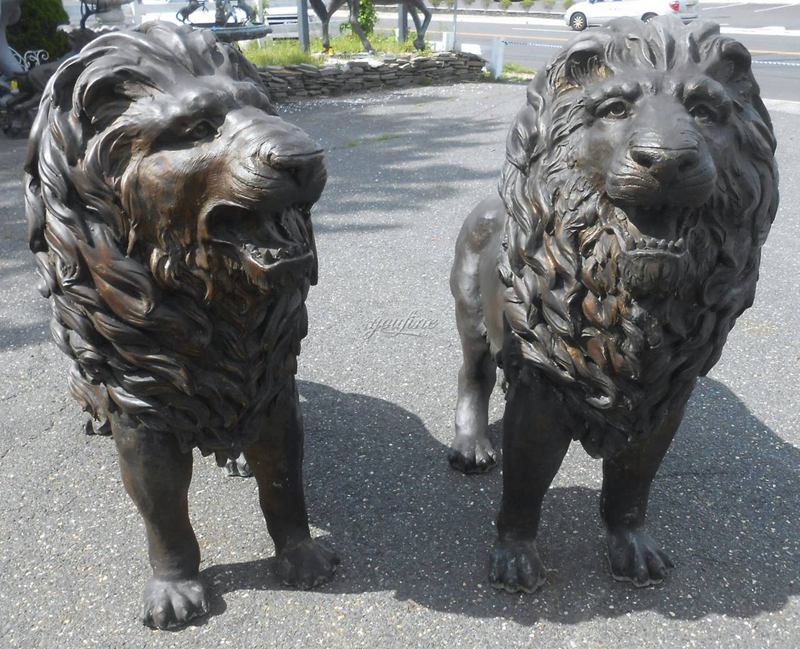 Outdoor Decorative Sculpture
Bronze lion sculptures
 are fierce. It is not a good choice to decorate indoors, but it is very suitable if placed in a large store. Therefore, many people have noticed that some big restaurants, the door of the store, and even the door of the big bank are also placed with bronze sculptures of the lions of the beasts.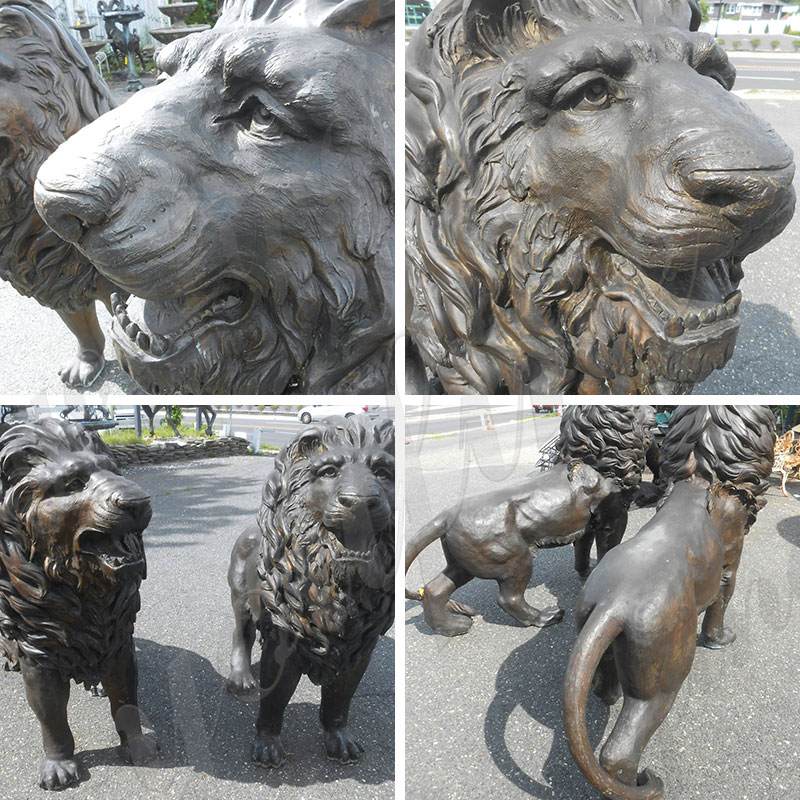 Professional Team
With the help of our professional team and excellent sculptors, we could offer a variety of bronze lion sculptures. All of our products are appreciated for their elegant design and unparalleled quality. The statue uses advanced raw materials and advanced technology to keep pace with industry standards and is designed to be sophisticated.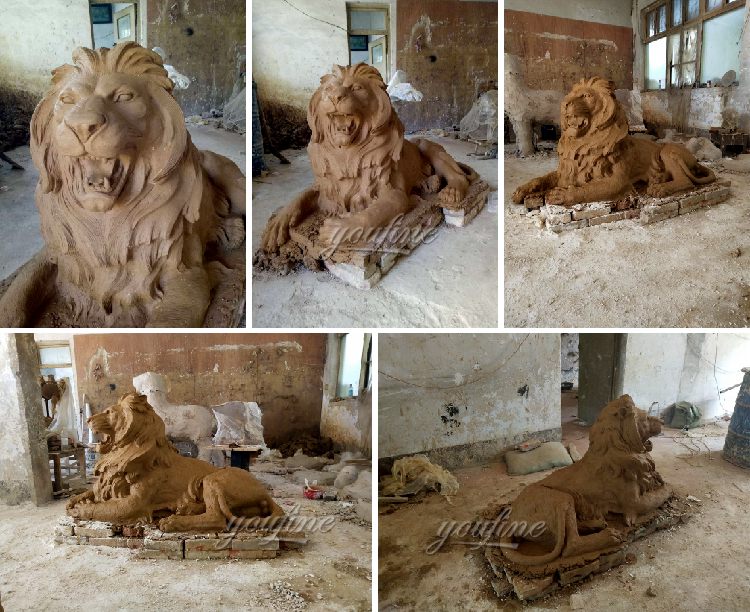 Customized Service
In addition, according to the requirements of our valued customers, this statue has a variety of customization options. You could provide the size of the sculpture you need and the requirements for the color of the product, we could all meet.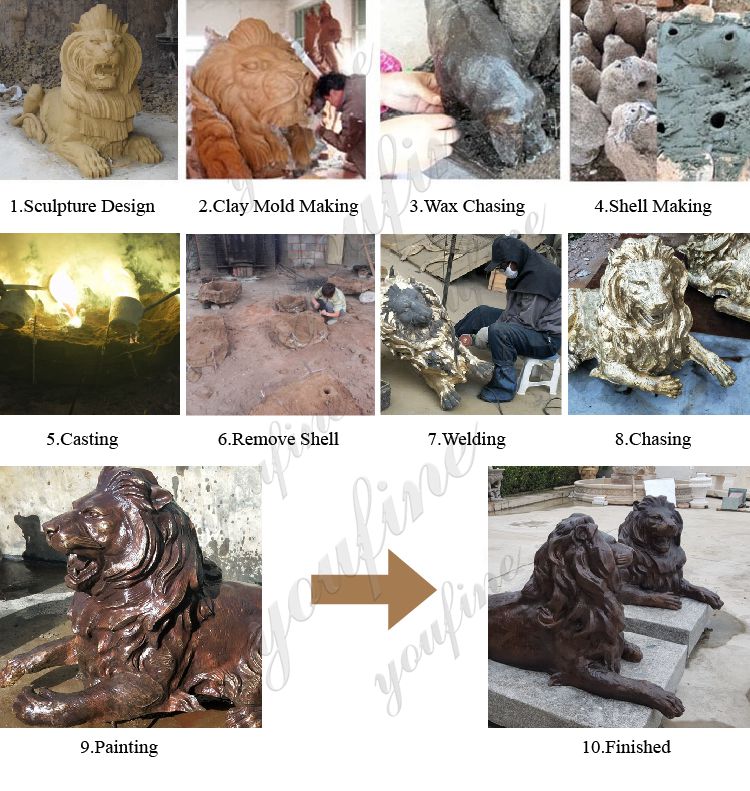 After-sales service guarantee:
1. Installation and maintenance: Each sculpture is accompanied by installation instructions, please feel free to consult our sales.
2. Money back guarantee: All our statues have purchased full insurance. For whatever reason, you are not satisfied with our statue or other sculptures, as long as you request a refund within 30 days, we will be happy to refund.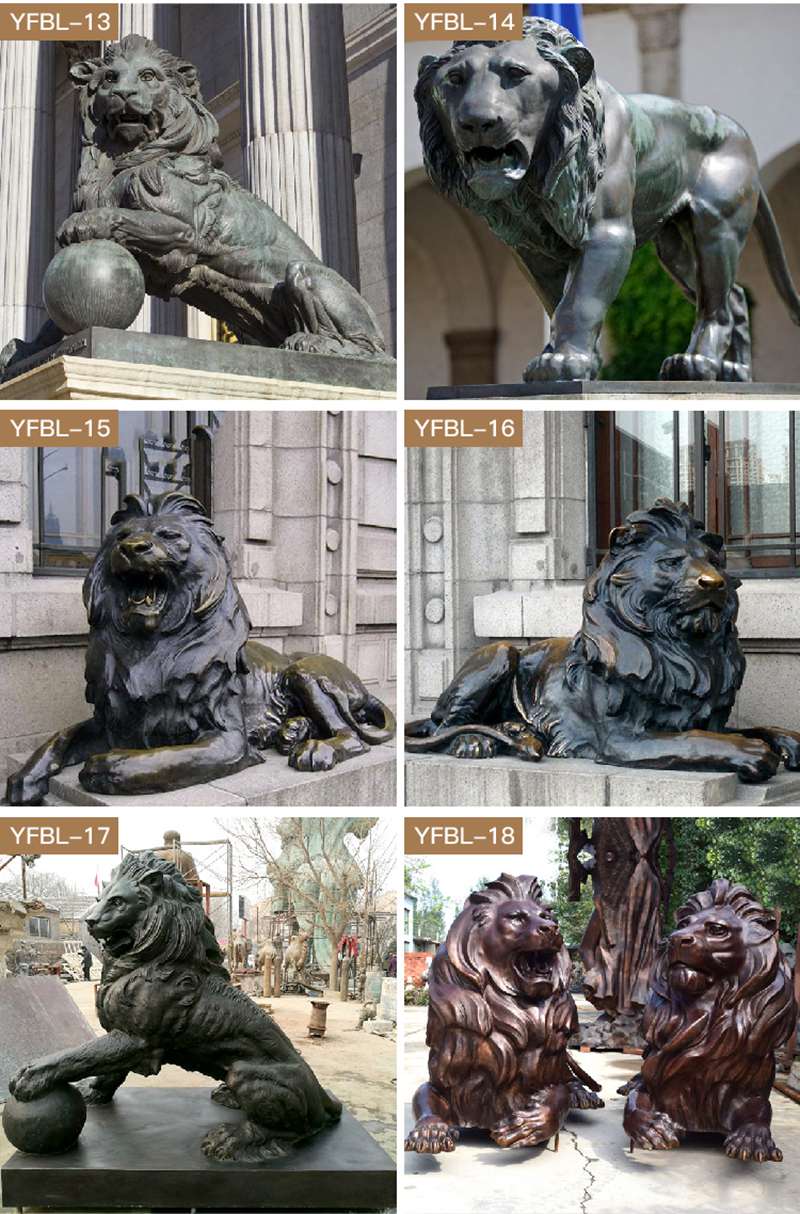 If you want to know more about bronze lion sculpture, please contact us as soon as possible.