This magnificent Hand-carved Marble Pavilion has several elegant pillars supporting a circular beam. This spectacular work is a dome ceiling made of exotic iron products. What a charming pavilion.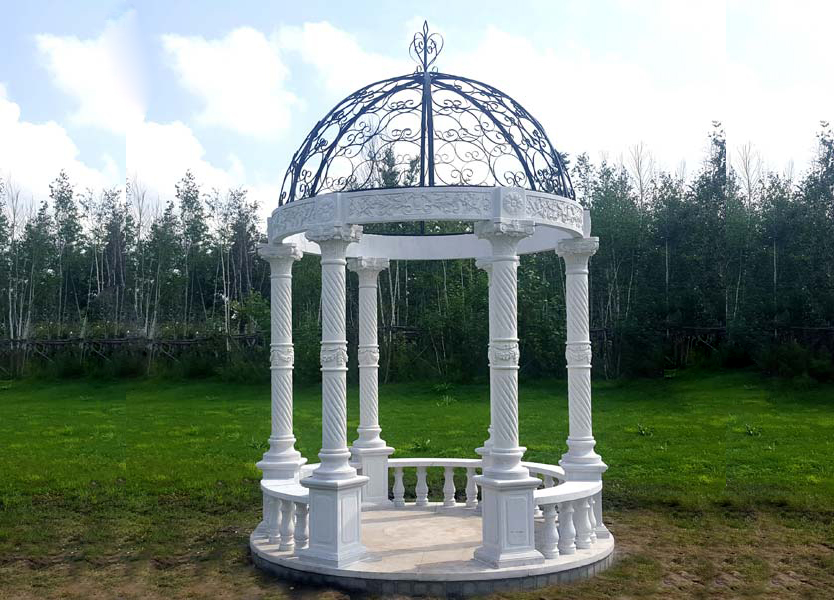 Hand-carved from Pure White Marble
The 
Hand-carved Marble Pavilion
as a whole is hand-carved from pure white marble. Because of the special material of marble, it is natural stone, so it is very beautiful and solid. This magnificent terrace shows a strong sense of beauty and elegance.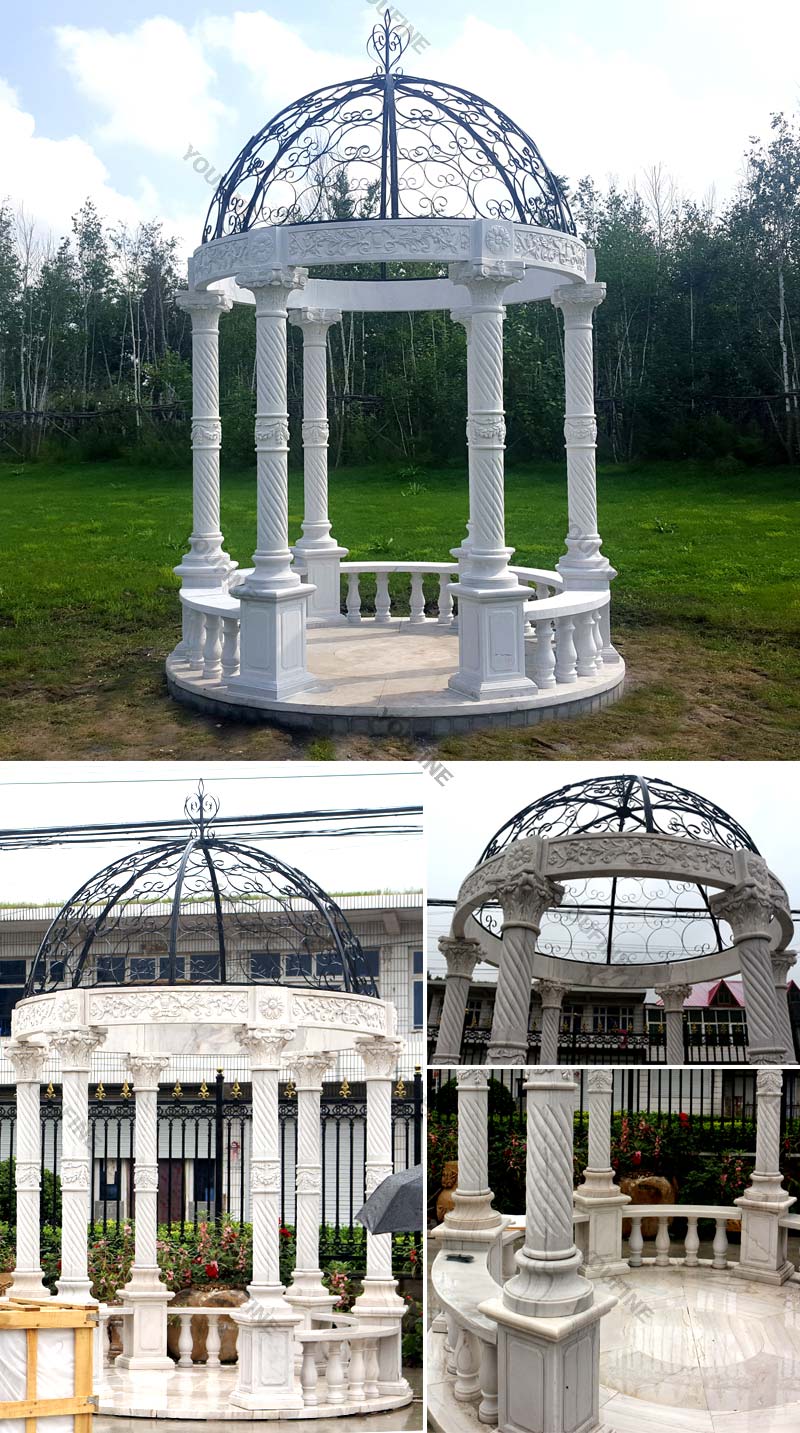 A Variety of Marble Terraces
We provide you with a variety of marble terraces, for you to choose different stone color and style. They add artistic focus to your landscape design and garden, and bring a sense of style and tradition.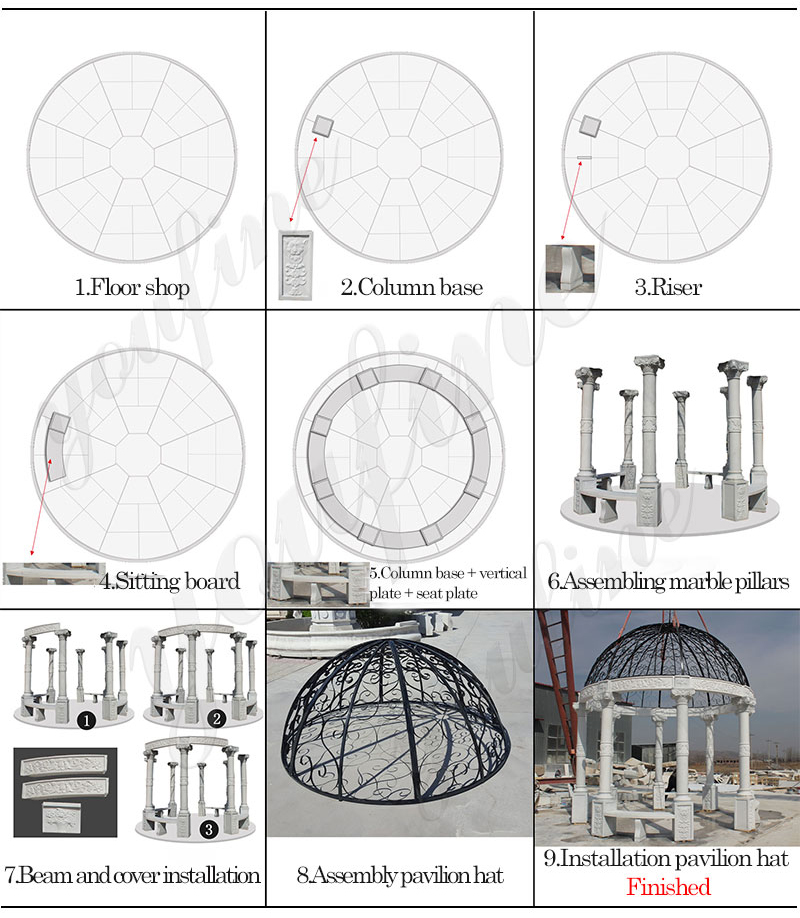 High-quality and Low-cost Marble Pavilions
Each of your exquisite artistic sculptures and gorgeous Hand-carved Marble Pavilion is equipped with a free waterproof cast iron dome cap and is available in sandstone, marble, limestone and limestone. We tailor each marble terrace for you to meet your special needs. Keep in mind that we are a direct exporter of Chinese factories, providing a large number of high-quality, low-cost stone pavilions worldwide.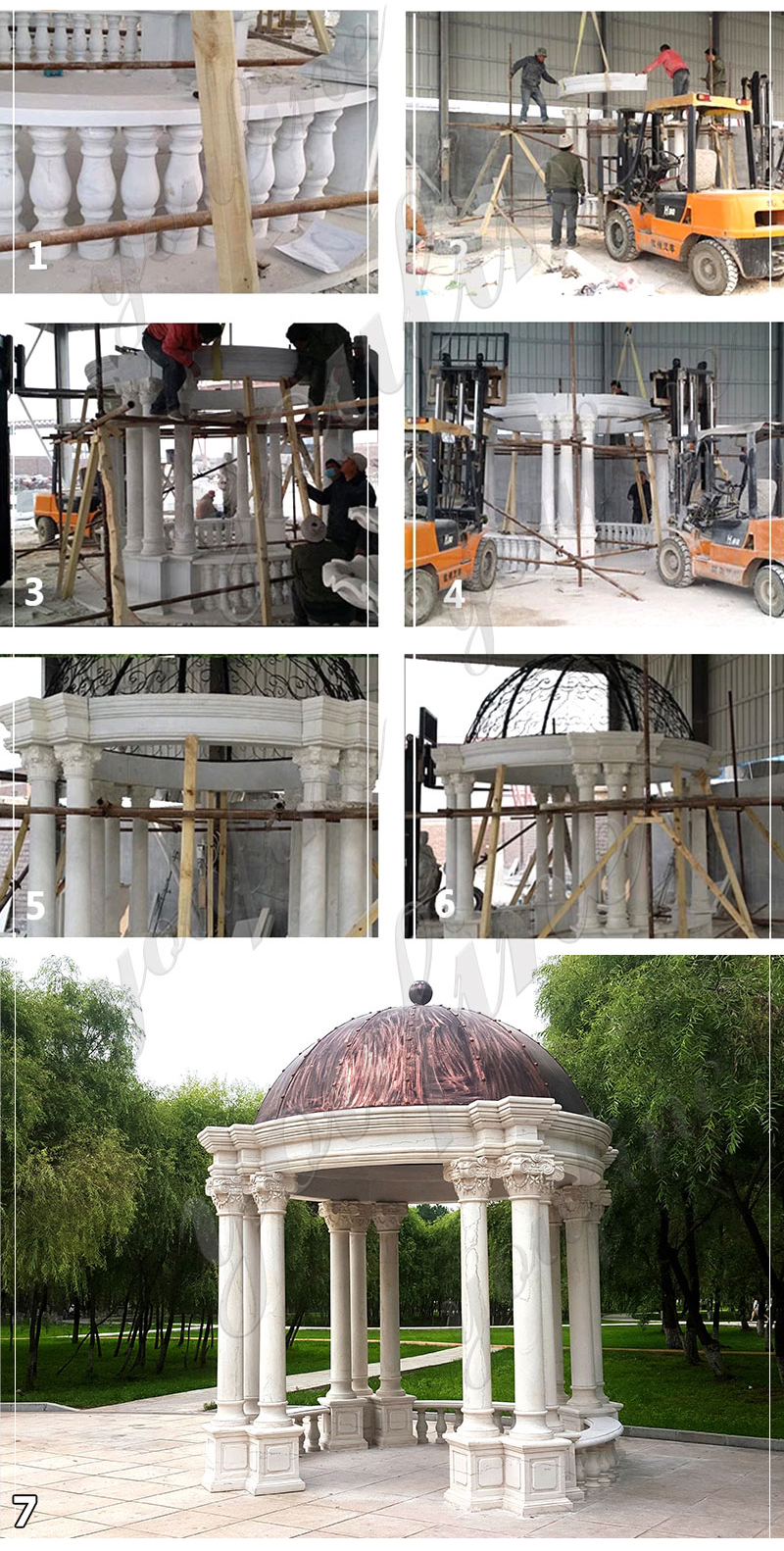 More Choices
Of course, we also have more products to choose from. Product scope: Sculptured marble terrace, marble terrace, sculptured marble terrace, sculptured marble terrace, sandstone terrace, limestone terrace, Greek sculpture marble terrace, cylindrical design terrace, grey marble terrace, red marble terrace, limestone terrace, marble pavilion.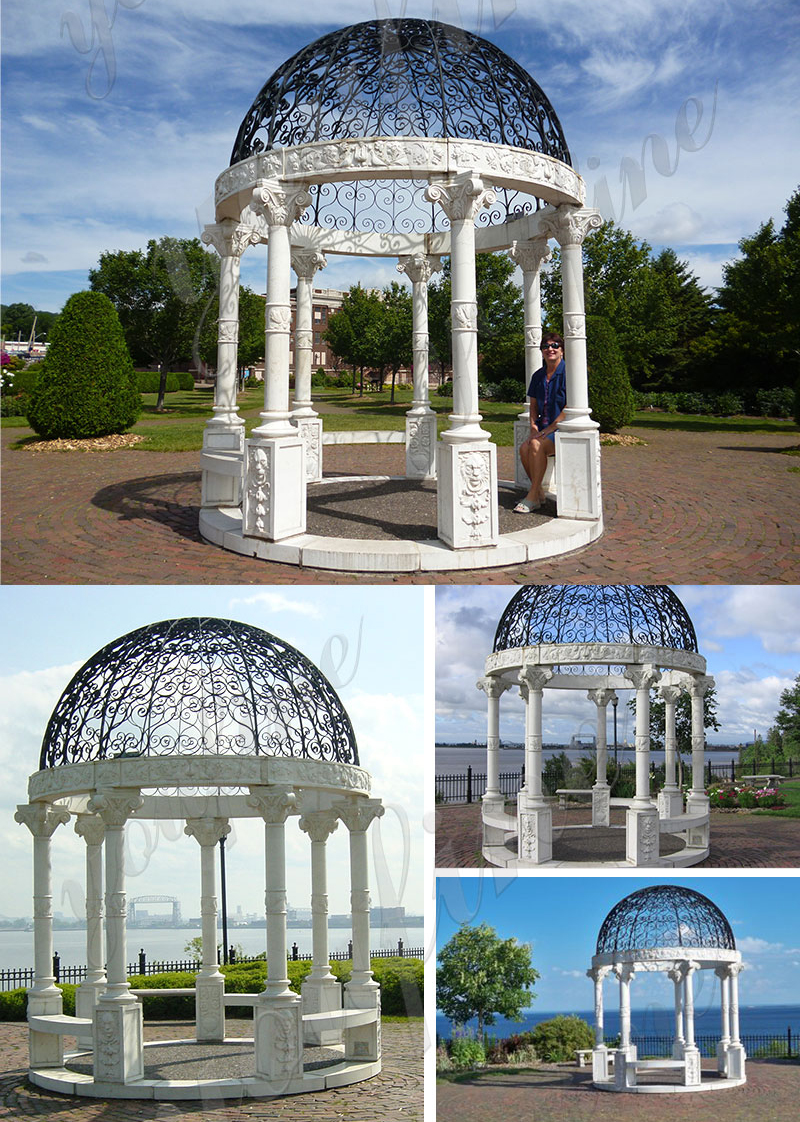 For gorgeous Hand-carved Marble Pavilion or other marble products, such as marble fountains, marble statues, if you have any requirements, please contact us immediately!