Details about the bronze bullfighting sculpture:
This strong bronze bullfighting sculpture is our best-selling product. This sculpture is completed by our professional bronze carving master. We could clearly see that every detail on it is impeccable. As an outdoor decoration, it will be a striking presence, which is very suitable whether it is bought by yourself or as a farm gift.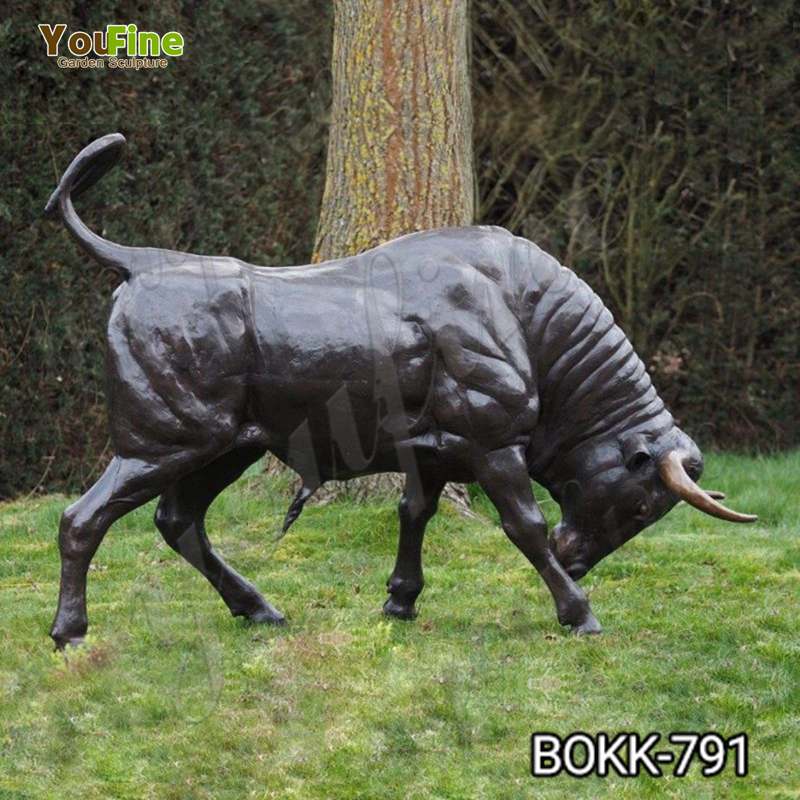 Custom bronze bullfighting sculpture dimensions:
We are a professional bronze sculpture factory that could customize bronze bullfighting sculptures of any size and style according to your requirements. We could customize not only life-size statues, but also small statues placed on desks. Every sculpture we control is extremely strict.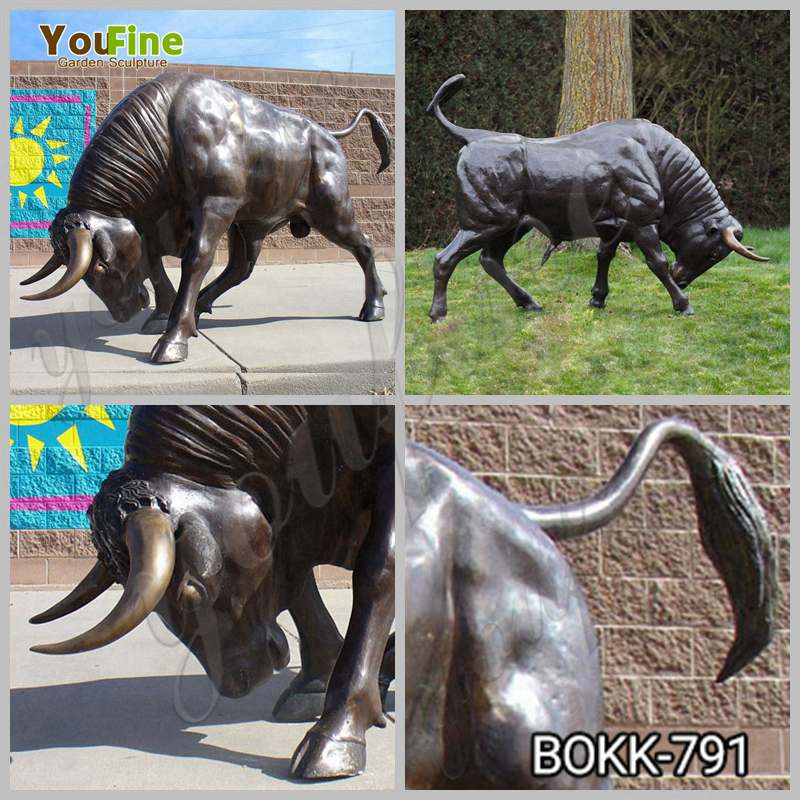 Which bronze bull sculpture styles are available?
We could make all the bronze bull sculptures you see on our website, and we could customize the size and color. In addition, if you do not find the style you like, it does not matter. We support picture customization. As long as you could provide pictures of your favorite bronze cows, we could make an exact sculpture for you.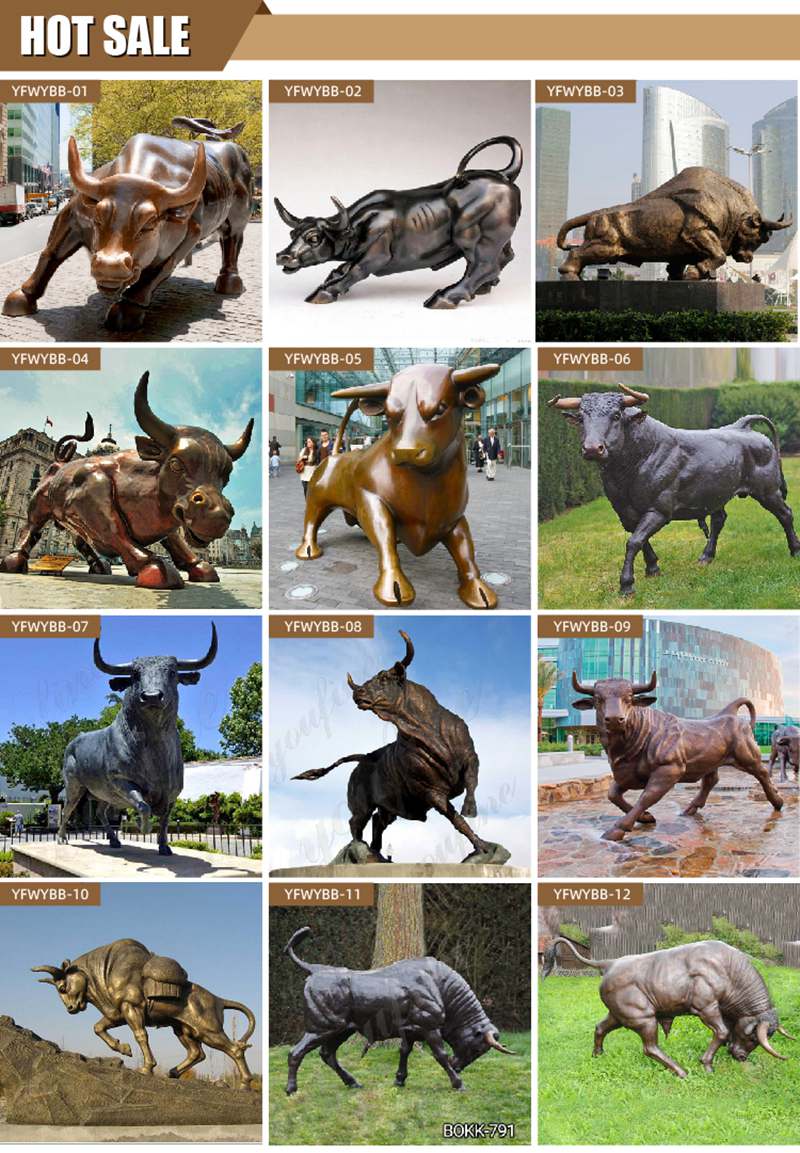 May I make bronze sculptures in different colors?
Of course, we could customize the color of the bronze sculpture surface according to your requirements. And we could make more bronze colors, the following colors are for your reference.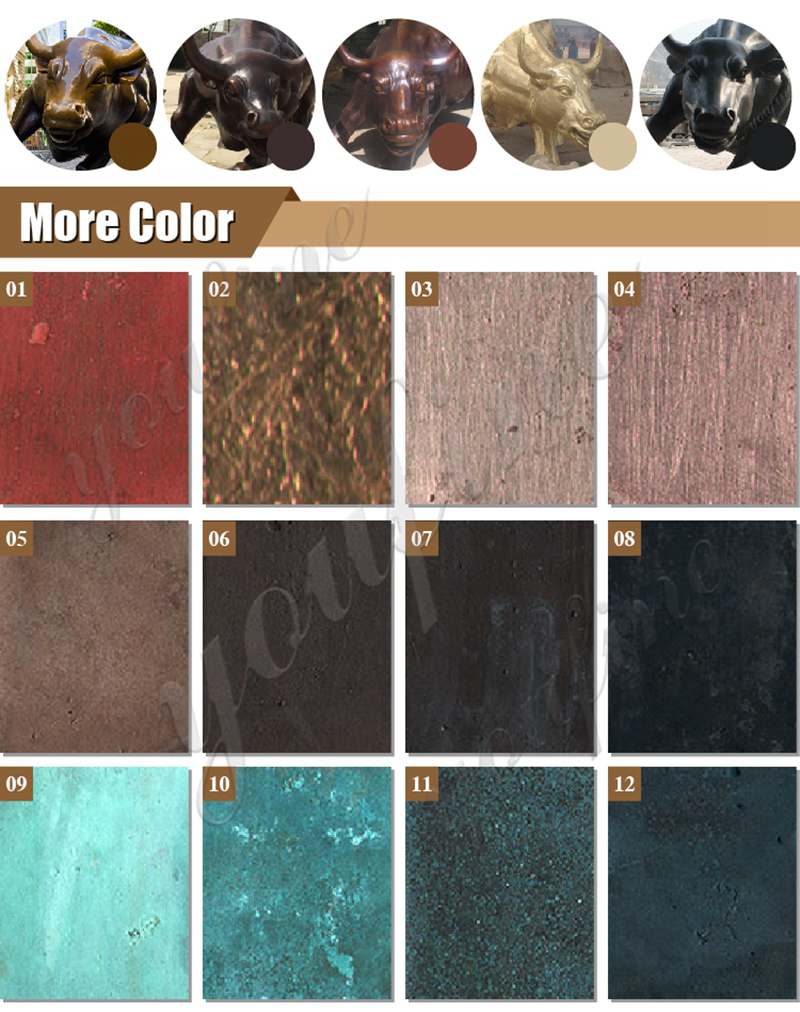 Are you a factory or a trading company?
We have our own sculpture foundry (factory) and we make clay molds and cast them all in our own factory. We always welcome customers to visit and exchange.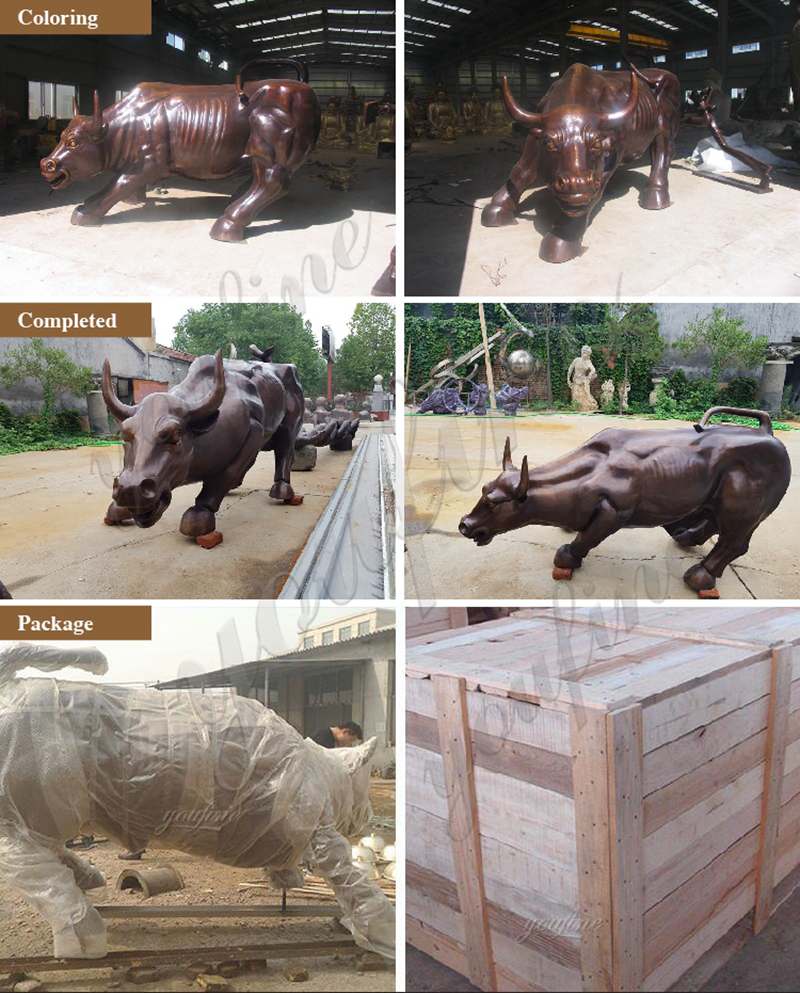 How to get the price?
We could accept wholesale or retail orders. For different quantities of products you ordered, we will give you certain preferential measures.
There is a message board and contact information below our website. You could leave us a message telling me the style you like, or you could call us: + 86-17772520029 or send an email: info@you-fine.com The sales staff will communicate with you in a timely manner and we are happy to hear from you.