Let's enjoy the beauty of Rosetta marble woman statues.The combination of Rosetta marble and white marble creates a stunning contrast that is sure to catch the eye. The natural veins and hues in the Rosetta marble are simply breathtaking. 
The body of the statue is crafted with white marble, which is polished to a high shine, making it appear almost lifelike. The flowing dress, made from Rosetta marble, is intricately crafted with great attention to detail. This unique design creates a sense of elegance and sophistication that is hard to come by.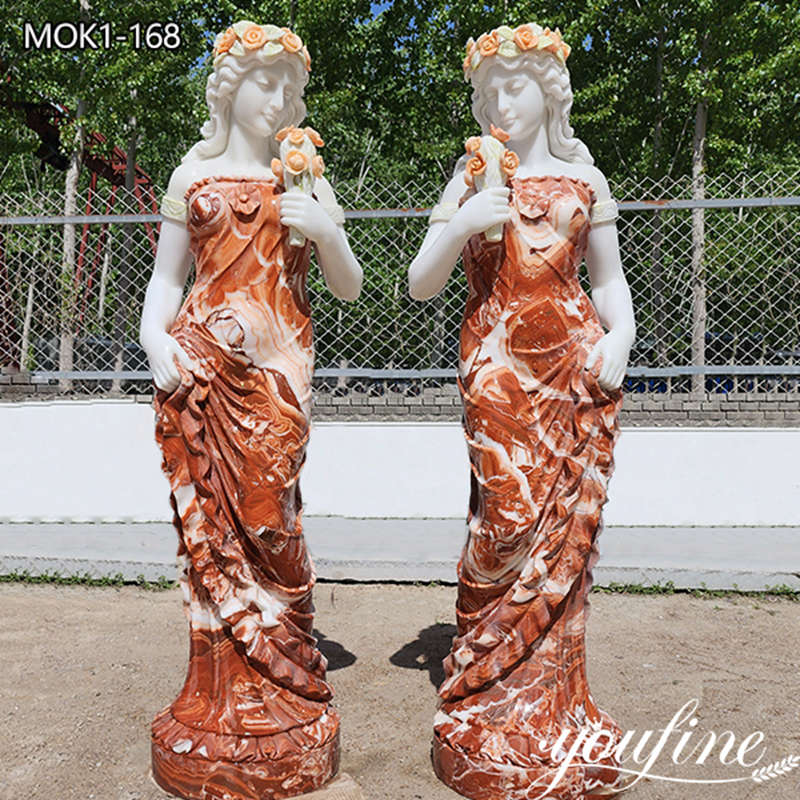 The Artistry of the Marble Sculptor:
YouFine takes great pride in its skilled marble sculptors, who have been perfecting their craft for decades. The attention to detail and artistry that goes into each Marble Woman Statue is simply unparalleled. The facial features of each statue are carved with great precision, creating a sense of realism that is truly remarkable. The flowing hair of the woman is also carved with great care, giving the statue a sense of movement and grace.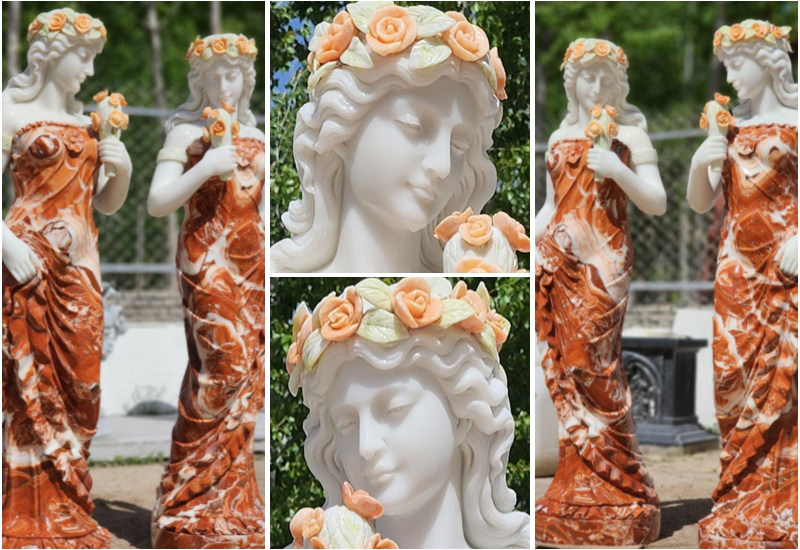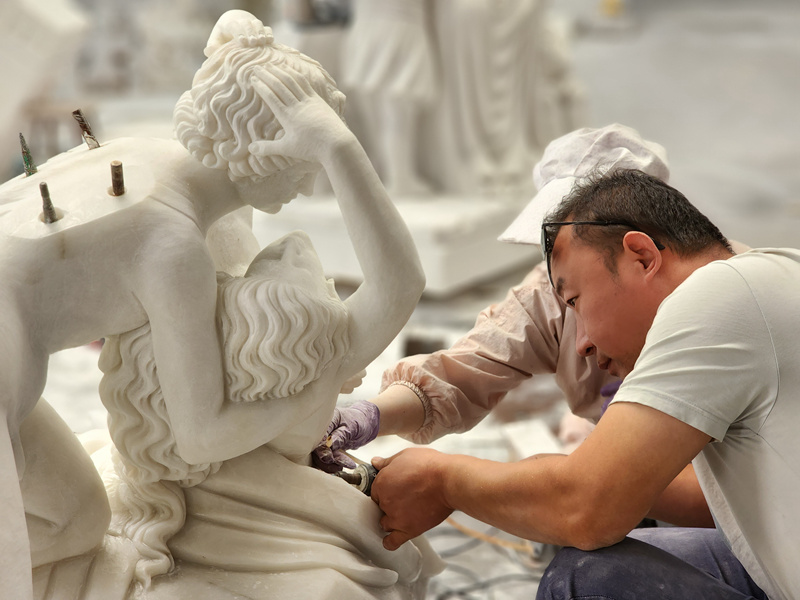 The Timeless Beauty of Marble Female Statues:
Marble has been used for centuries to create sculptures that stand the test of time. Each
Marble Female Statue
is crafted with the finest natural marble, ensuring that the beauty of the statue will last for generations to come. The natural veins and hues in the marble create a sense of depth and texture that is simply unparalleled. These statues are a testament to the timeless beauty of marble figure sculptures.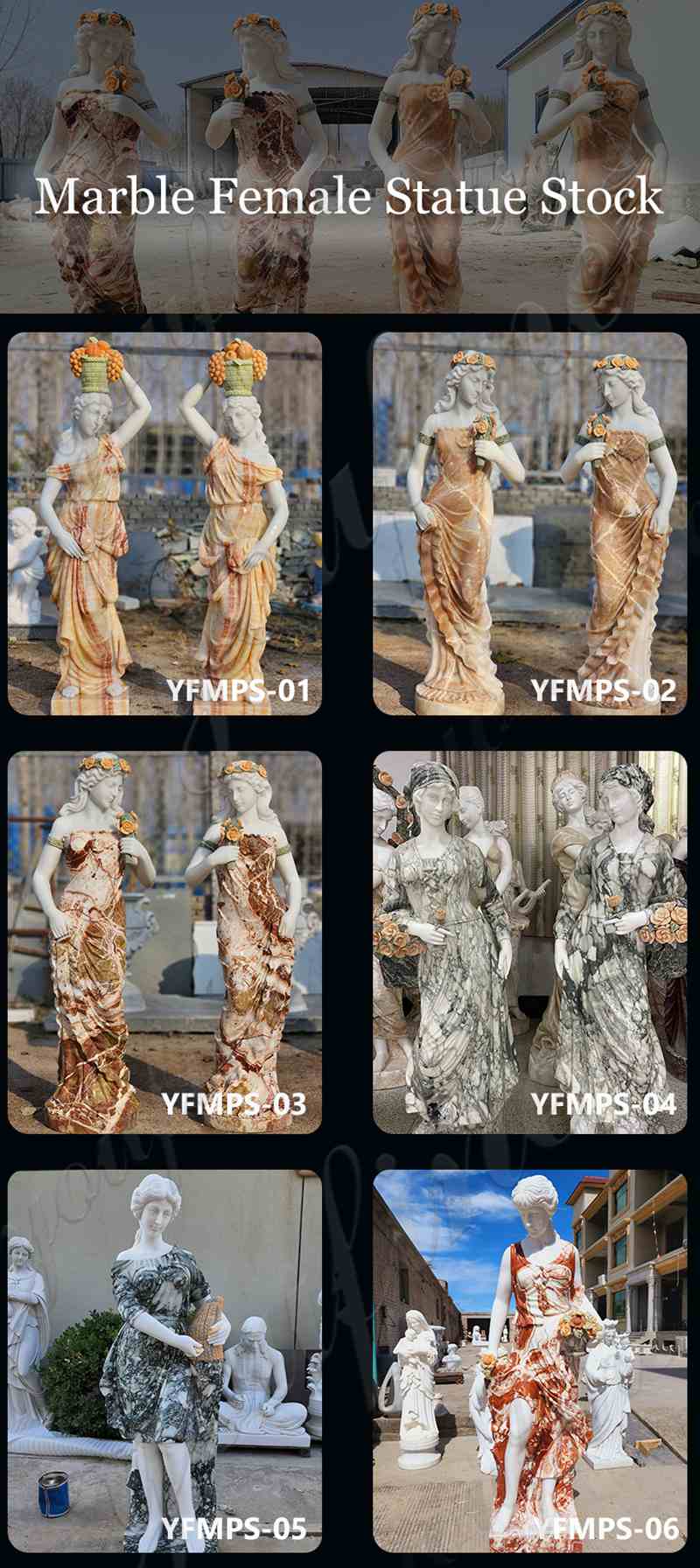 YouFine: The Name You Can Trust:
At YouFine, we take great pride in our products and our reputation. Our Marble Woman Statues are crafted with the finest natural marble and are of the highest quality. We offer these statues at a reasonable price, ensuring that they are accessible to all who appreciate fine art. We also offer bulk purchasing options for those who wish to buy in larger quantities. Contact us today for more information and pricing options.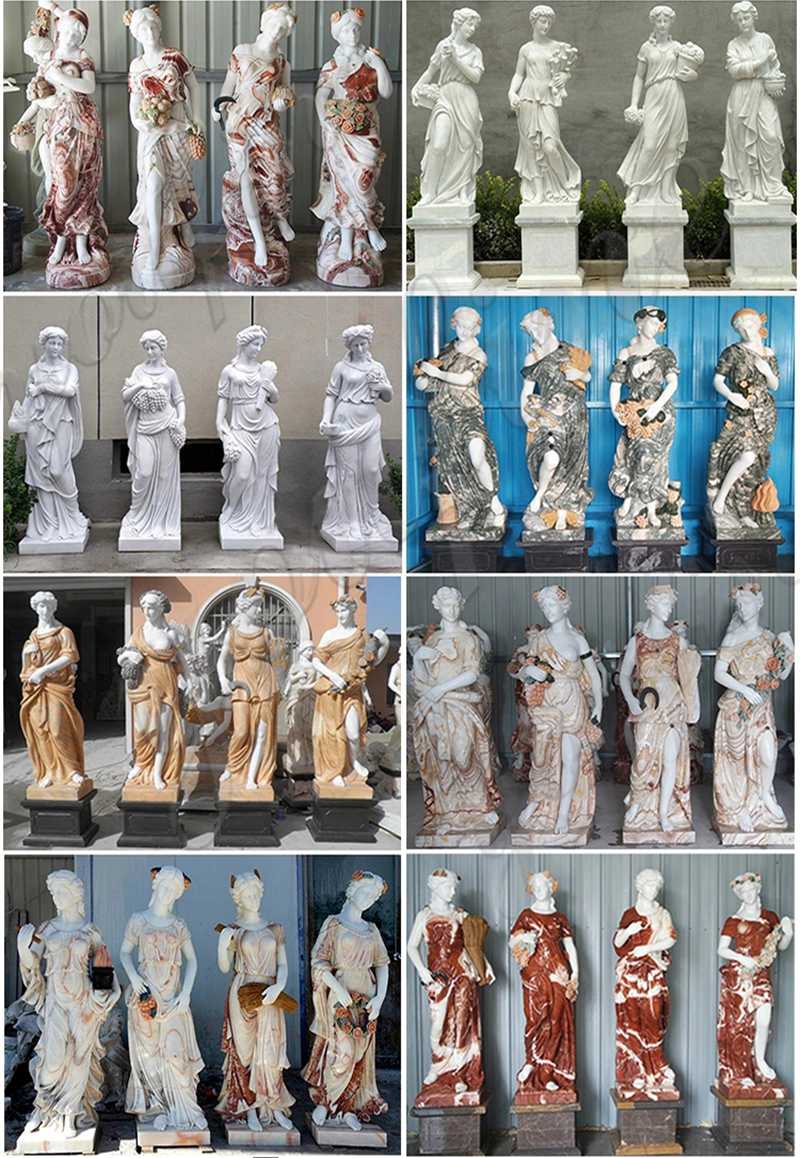 The attention to details and art that goes into each statue is simple unparalleled. If you are looking to add a touch of elegance and beauty to your any space, lokk no further than YouFine's marble figure statues.