Marble Virgin Mary Statue Description:
The marble Virgin Mary statue carved by YouFine factory artists is made of high-quality marble. This sculpture shows the gentle breath of the Virgin Mary. The clothes on her are elegant and the carved lines and folds are clear. We could see that the Virgin Mary still has curly hair on her forehead, with a low-key beauty. The whole is dignified and gentle, showing the benevolent mind of the Virgin. And the Virgin's feet stepped on the clouds, so graceful.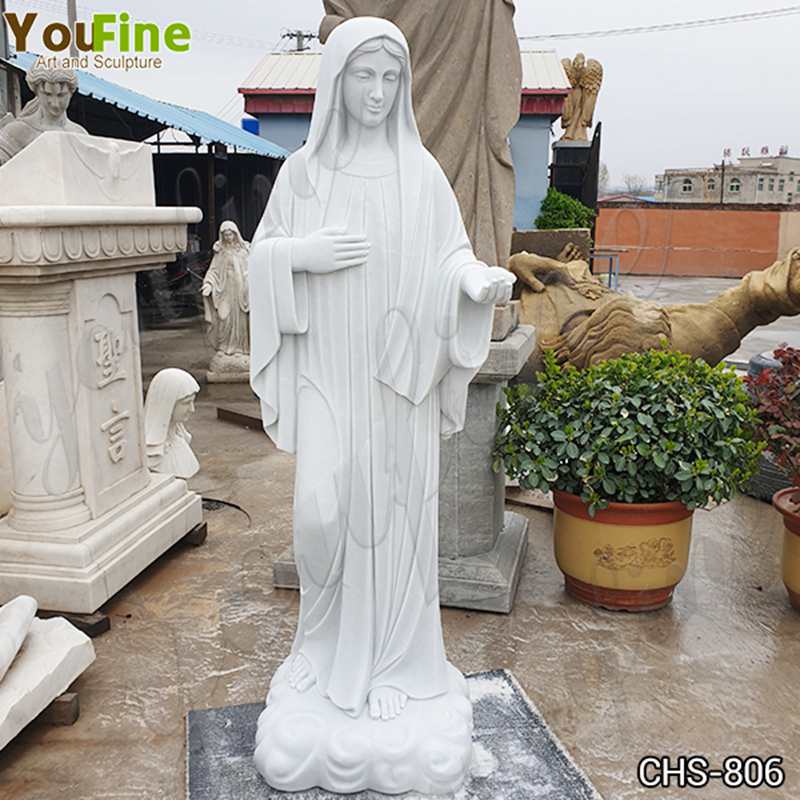 Source of Virgin Mary Statue:
During the Renaissance, European society admired "humanity" and the power of the church gradually weakened. With the vigorous development of humanistic thought at that time, artists broke through the control of the church, and Christian art gradually became secularized. The marble Virgin Mary statue is also richer, reflecting the humanistic and secular style. At this time, a group of great classic works and famous artists appeared. It could be said that Raphael's marble statue of the Virgin Mary is both cordial and solemn and elegant.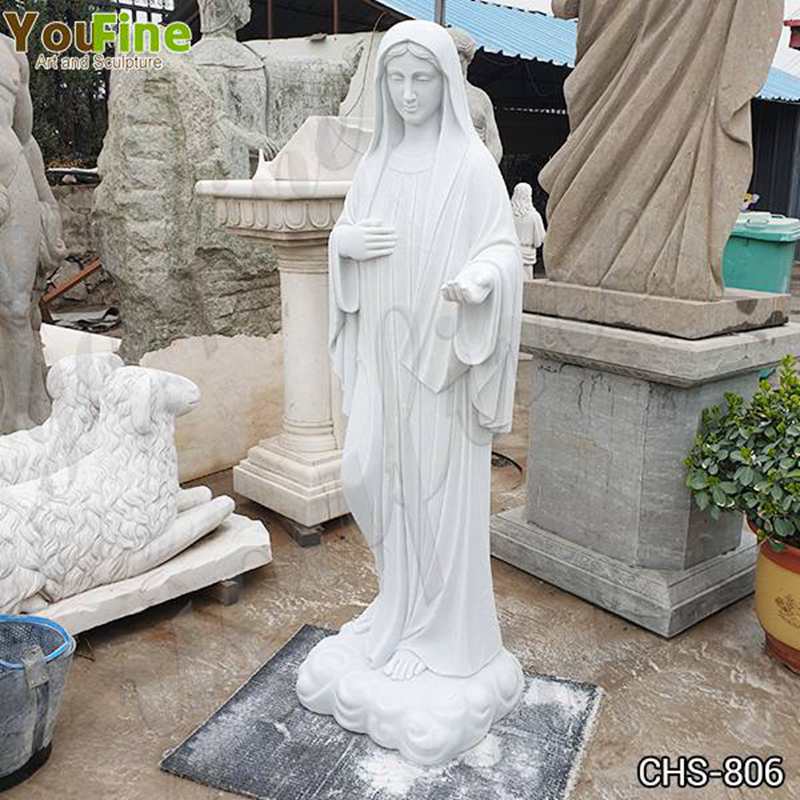 Therefore, it presents a perfect combination of ideal and reality. The Madonna he created has ideal beauty. It also shows the beauty of abstraction and humanity. These virgins are considered the incarnations of women or motherhood. The Virgin Mary in the West has faded out of the idealized and sacred image created by the masters of the Renaissance. Therefore, with the passage of time, the Virgin has gradually become secularized and closer to life. And these images are usually derived from real people. Mary is no longer a superb "Queen", but a loving mother in daily life.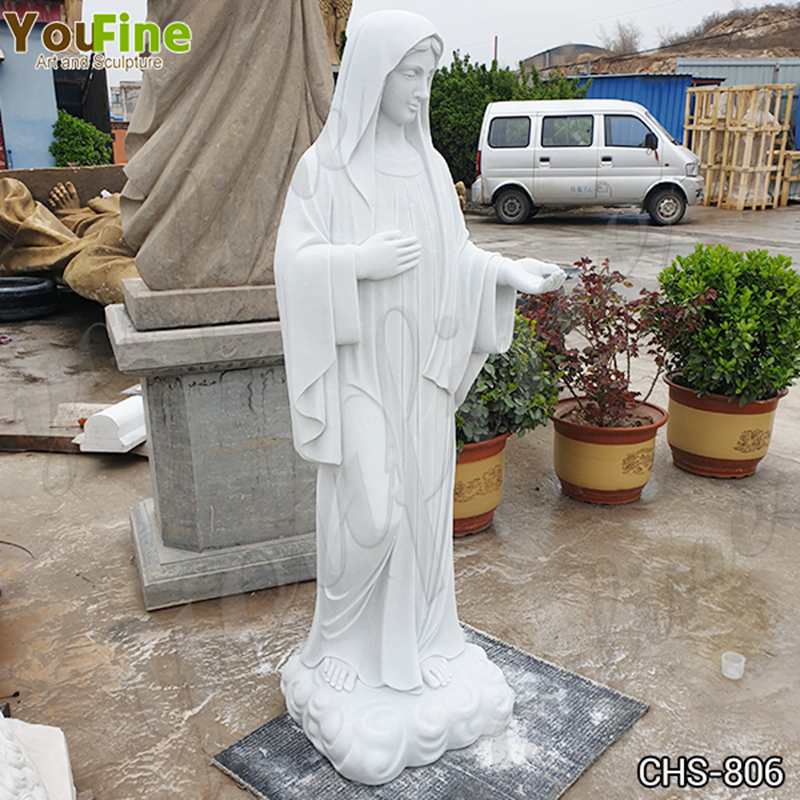 Use A Grade Marble:
YouFine has many high-quality marbles. The quality of our marble Virgin Mary statue is also very high-end. Our artists use superb technology to build the sculpture of the Virgin into a perfect boutique. We all know that natural marble has a long life span. You could preserve the sculpture of the Virgin for hundreds of years.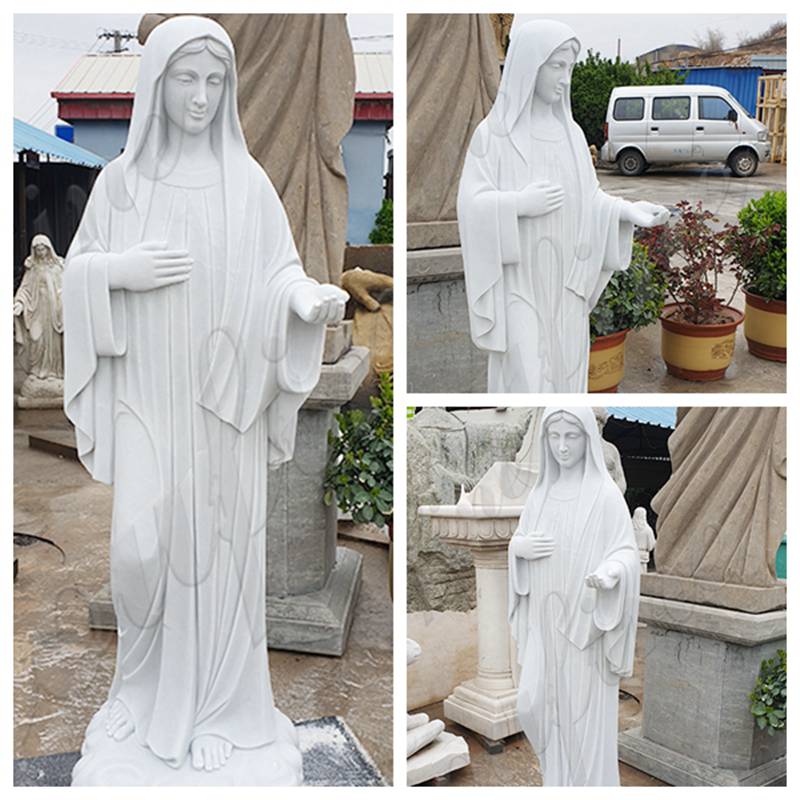 If you are interested in this sculpture of the Virgin. Please contact our sales consultants as soon as possible, they would explain the carving process of the sculpture and the source of material selection in detail for you. We would also provide you with affordable prices.