This Beautiful Fatima Marble Sculpture is very beautiful. She is white and tells the three shepherds in front of her. The child's serious listener is her most devout believer. Our customers placed the statue in his garden to show their piety.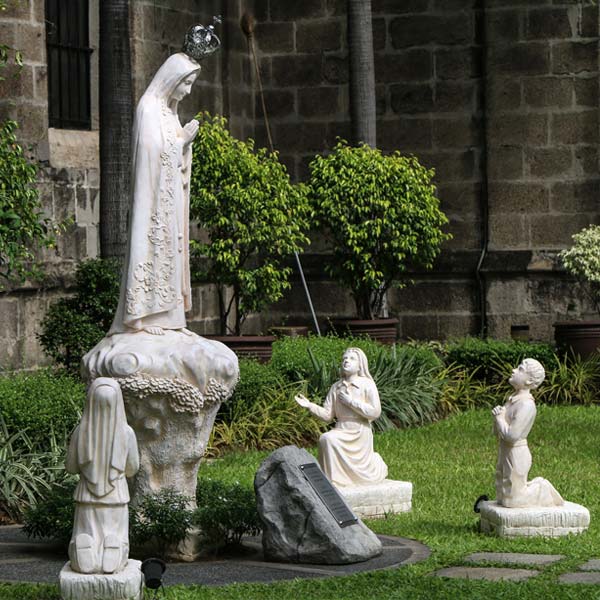 About Fatima Statue
On May 13, 1917, in the small town of Fatima, Portugal, three small shepherds, Luzia, Francis and Yaqida, claimed to have met a beautiful lady who was shining around when she was grazing. She asked them to pick up three. Come down to see her on the 13th of each month.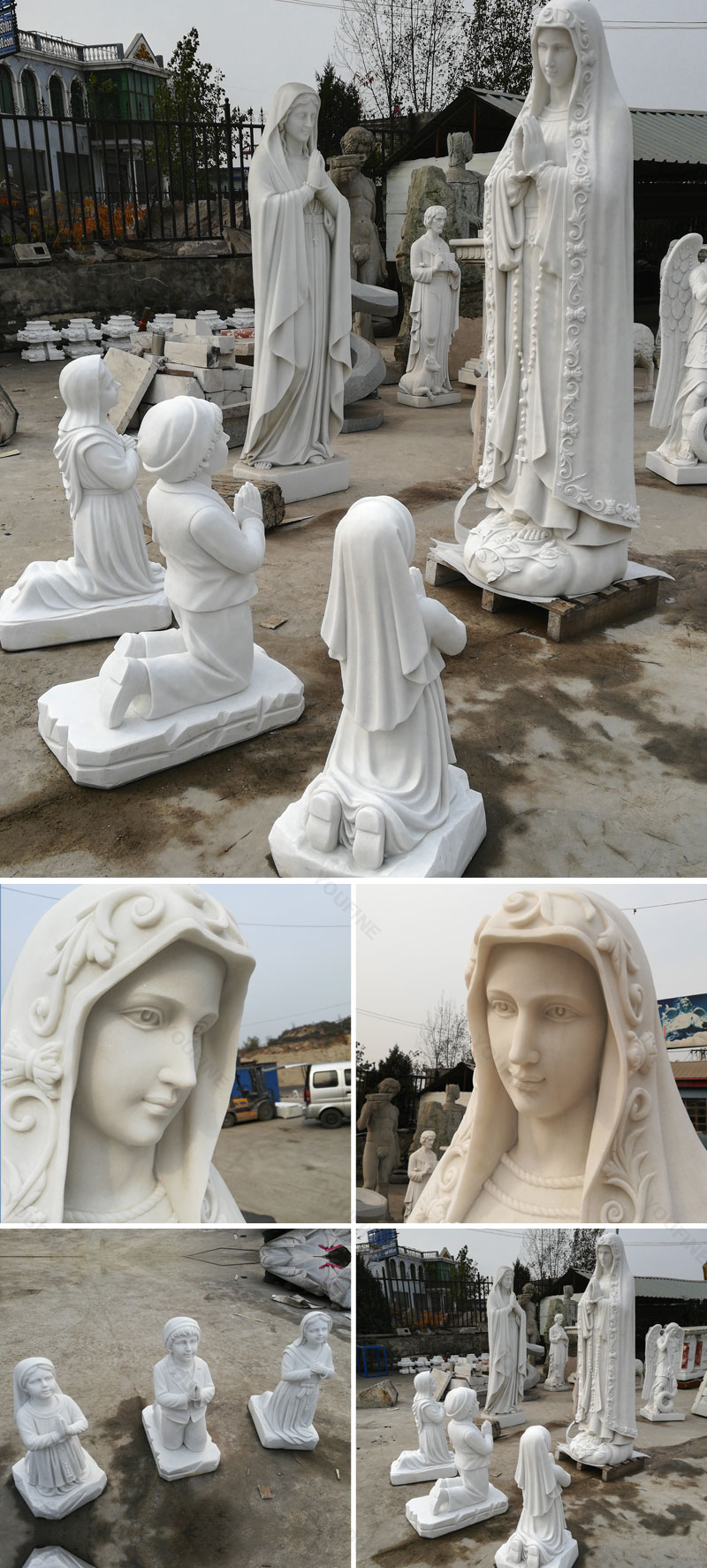 People could't see the lady, of course they don't believe it, but the children are under pressure to fulfill their promises and tell people that there would be a miracle. On October 13th, 70,000 people witnessed the sun circling in the sky. Glow, fall, and return to the sky. This is the Fatima incident.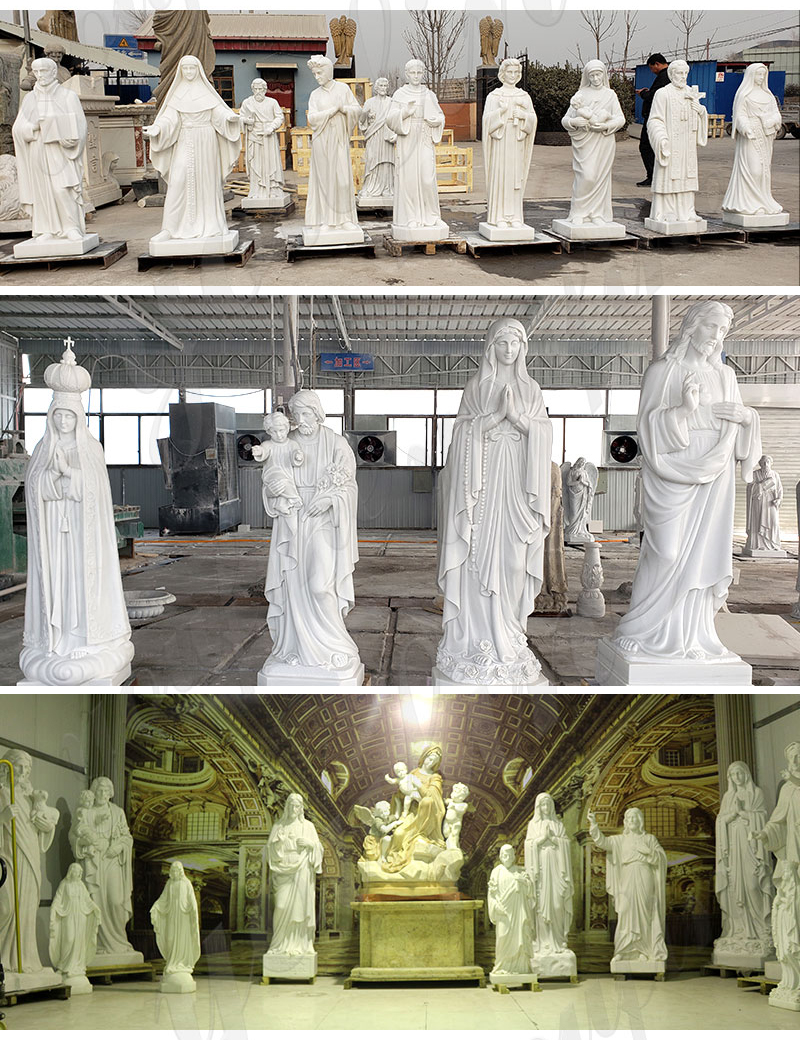 Professional Artists
Many artists have worked with us for 10, 20 or even 30 years and they have provided us with outstanding craftsmanship. If you are a sculptor or foundry and are looking for a bid to cast your work, we are happy to hear from you. When you hand over your work to our experienced staff, you could rest assured that you would receive a quality finished product, we would deliver it on time, and the price would make you affordable.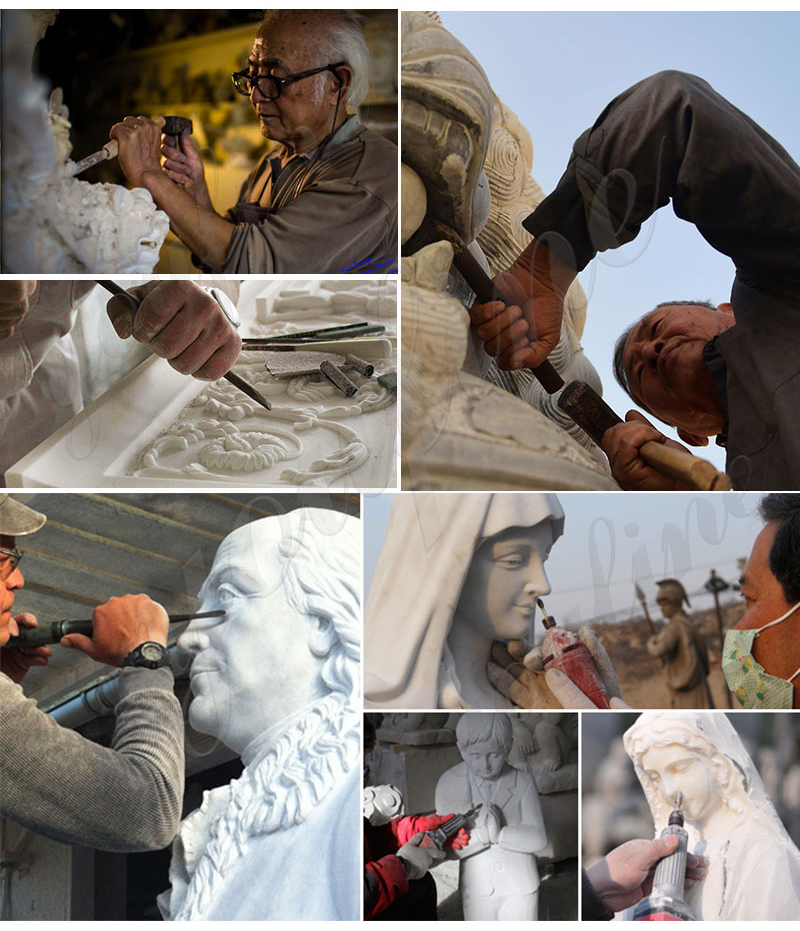 Grade-A Marble Material
Beautiful Fatima Marble Sculpture
 is almost always a constant product, neither afraid of heat nor cold. Natural stone carving is a kind of extravagant special sculpture. Its natural beauty and aesthetic features are always higher than any concrete, adhesive and plaster.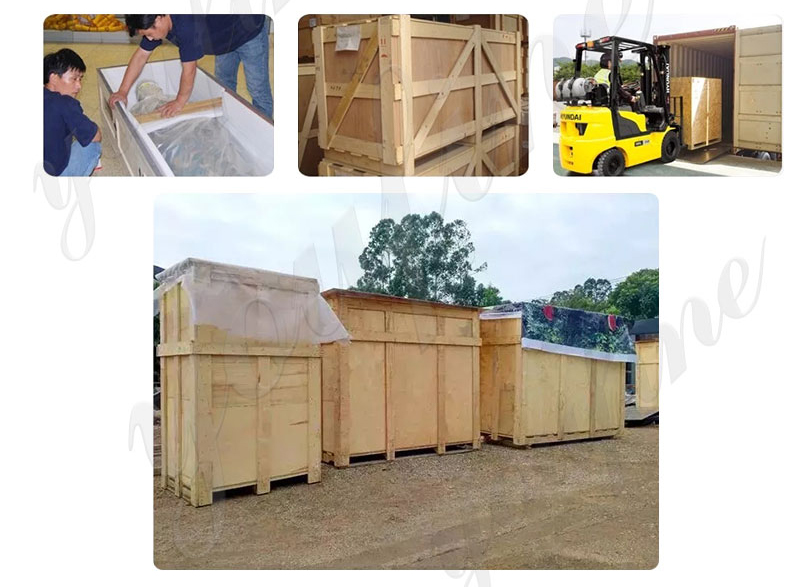 PACKAGE&SHIPPING about Beautiful Fatima Marble Sculpture
Inside: Soft plastic foam
Outside: Strong fumigated wooden cases & iron Crate
By sea (Special for life size sculptures and large sculptures, can save lots of cost).
By air (Special for small sculptures or when you need the sculpture very urgently).
By express delivery DHL, TNT, UPS, FedEx .. (Door to Door delivery, about 3-7 days can reach).
Please kindly inform us! Will find best delivery way for your reference according to your orders and local situation.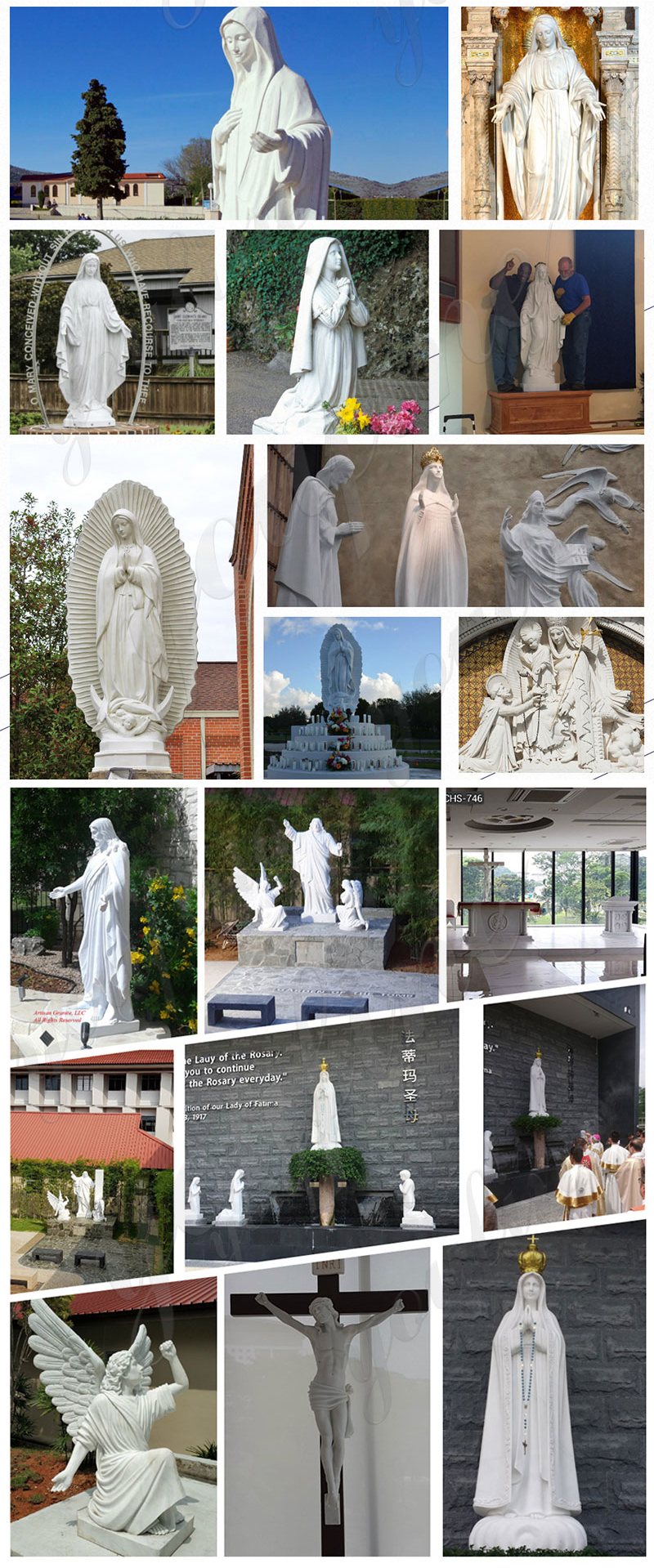 If you are interested in our Beautiful Fatima Marble Sculpture, please contact us.